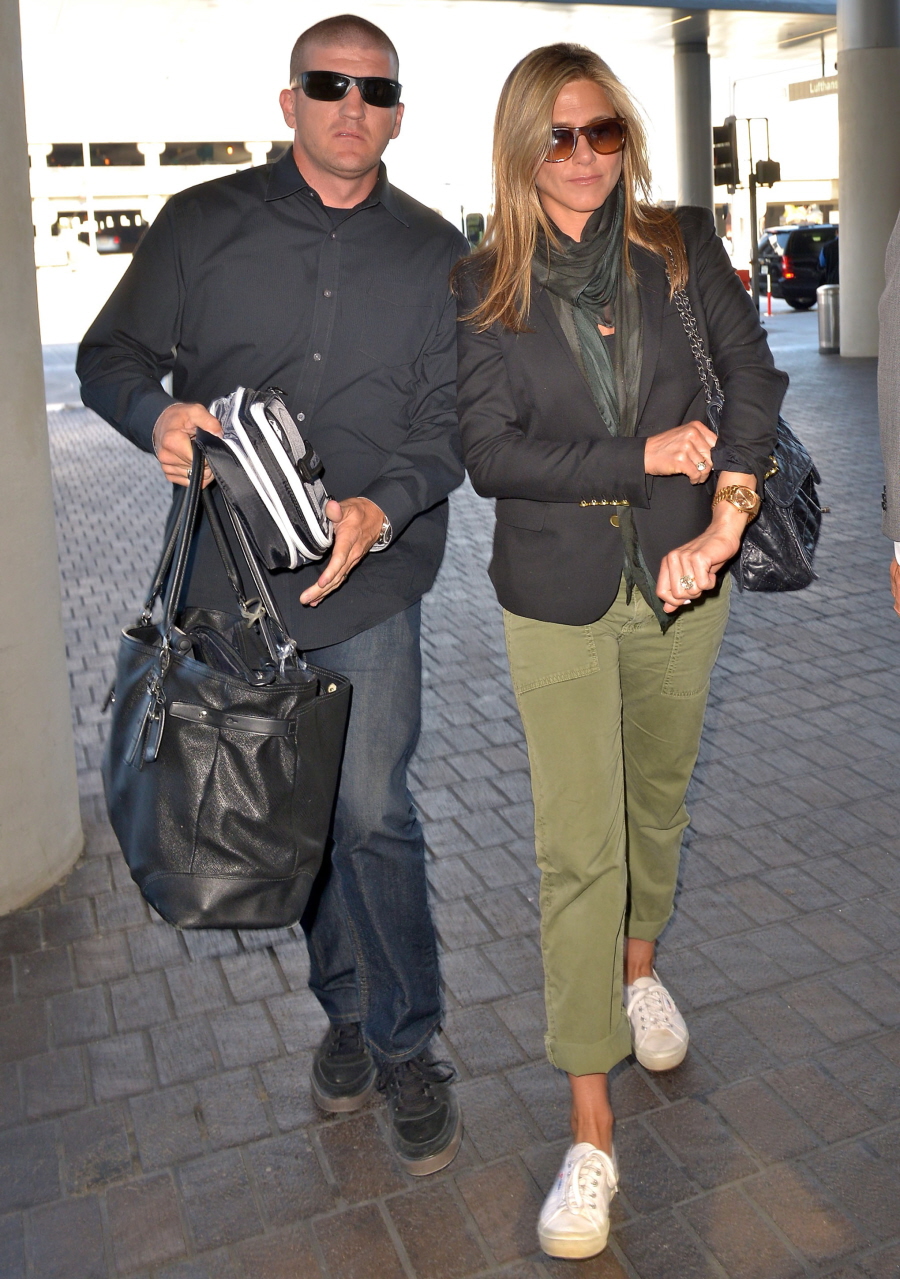 Here are some photos of Jennifer Aniston at LAX yesterday, on her way to Europe to promote We're the Millers. I don't see Justin Theroux in these photos, so either he didn't take the same flight as Jennifer, or he's just not coming to Europe with her. I like her official bodyguard/bag-holder though. He looks tough! As you can also see from these photos, Jennifer is gently protecting her baby-area because she's totally pregnant, except of course she isn't because it's not like we've been through this "start pregnancy rumors, deny pregnancy rumors" rigmarole 10 million times before.
Jennifer Aniston is squashing rumors and speaking out about the tireless questions she receives about an impending wedding with fiance Justin Theroux. During a recent interview with the Australian morning radio show, The Kyle and Jackie O Show, the 44-year-old actress also addresses talk of a pregnancy.

"It does feel a bit like they've exhausted the question, and also the speculations. It's all been pretty much exhausted," Aniston told Kyle and Jackie O about the nuptial talk. "Why not just wait until we actually get to have the fun of announcing something, who wants to play the guessing game, whether it be (a) family wedding, this, that, the other thing."

She joked, "Apparently there was a secret one this weekend," referencing to the star-studded birthday bash she threw for Theroux, 42. The We're the Millers star invited pals, including Ben Stiller, Dax Shepard, Tobey Maguire, Jen Meyer, Jimmy Kimmel, John Krasinski and Emily Blunt to celebrate at their $21 million Bel Air mansion on Saturday, Aug. 10.

Confirming again there was no tying of the knot, she also acknowledged rumors of a pregnancy.

"No, there's nothing to be announced," she said. Aniston recently caused even more speculation when she emphasized her curves (and even a slight bump) in a skintight dress at the We're the Millers premiere in NYC on Aug. 1, but attributes any recent rumors to "just a couple of pounds."
I'll give Jennifer a pass on some things, but on this… it's been two decades of "Bump Watch" and she knows exactly what she's doing at this point. On one side (the nice side), I do feel sorry for her that she can't retain water or have two burritos without the whole world screaming "ARE YOU PREGNANT?!" On the other side, she invited the Bump Watchers to actively wait for a pregnancy. Blah. Whatever. If this is her biggest problem in the world – that people are always asking her if she's pregnant – then she's a lucky bitch.
PS… She looks like she borrowed her watch from P.Diddy.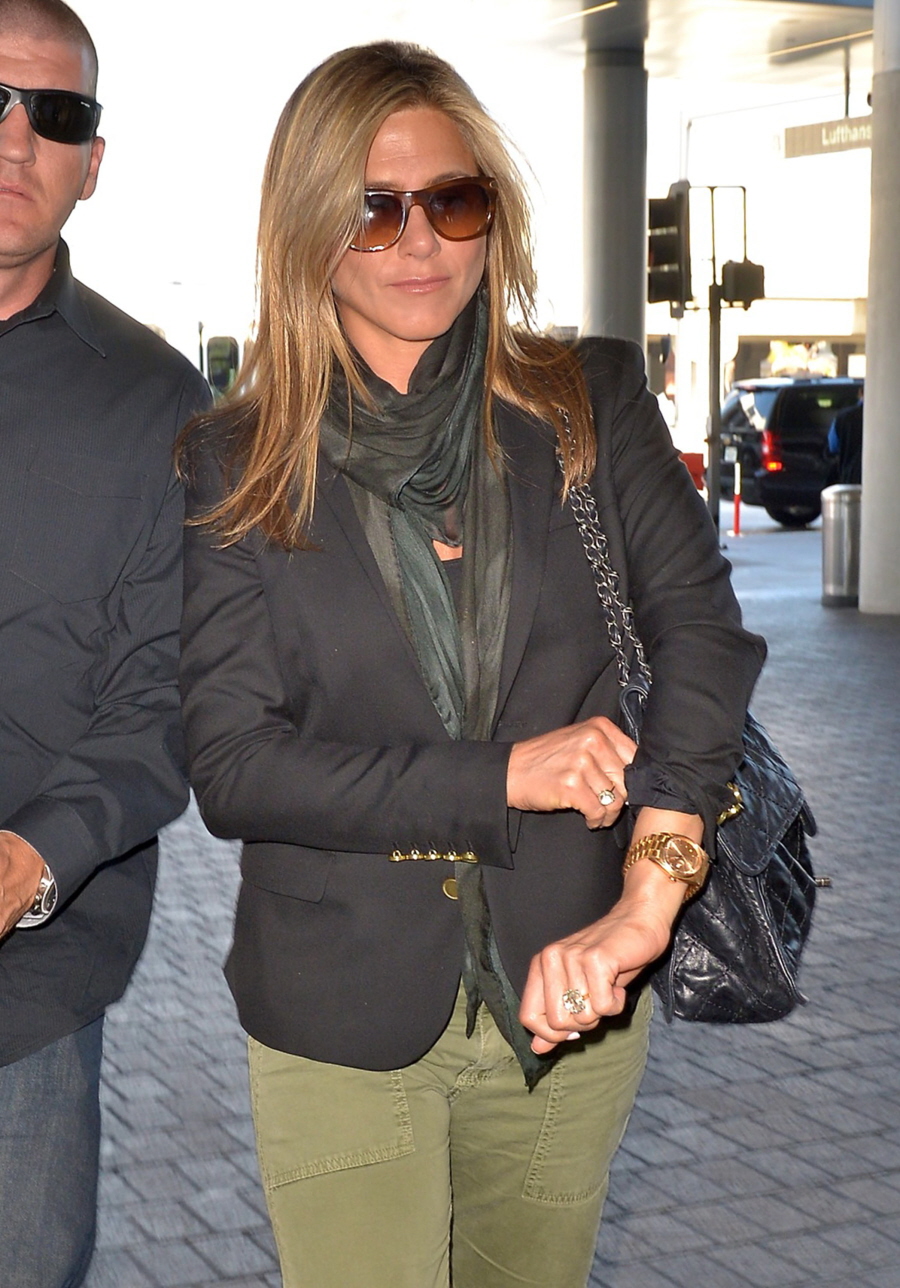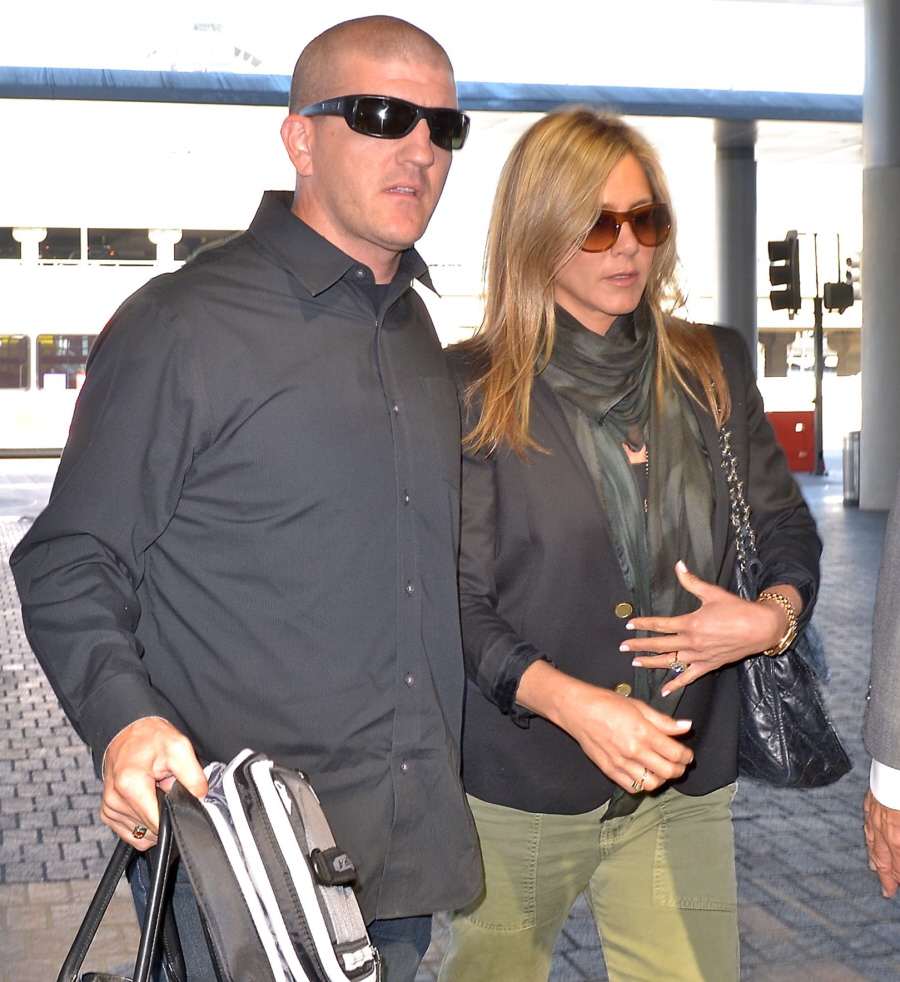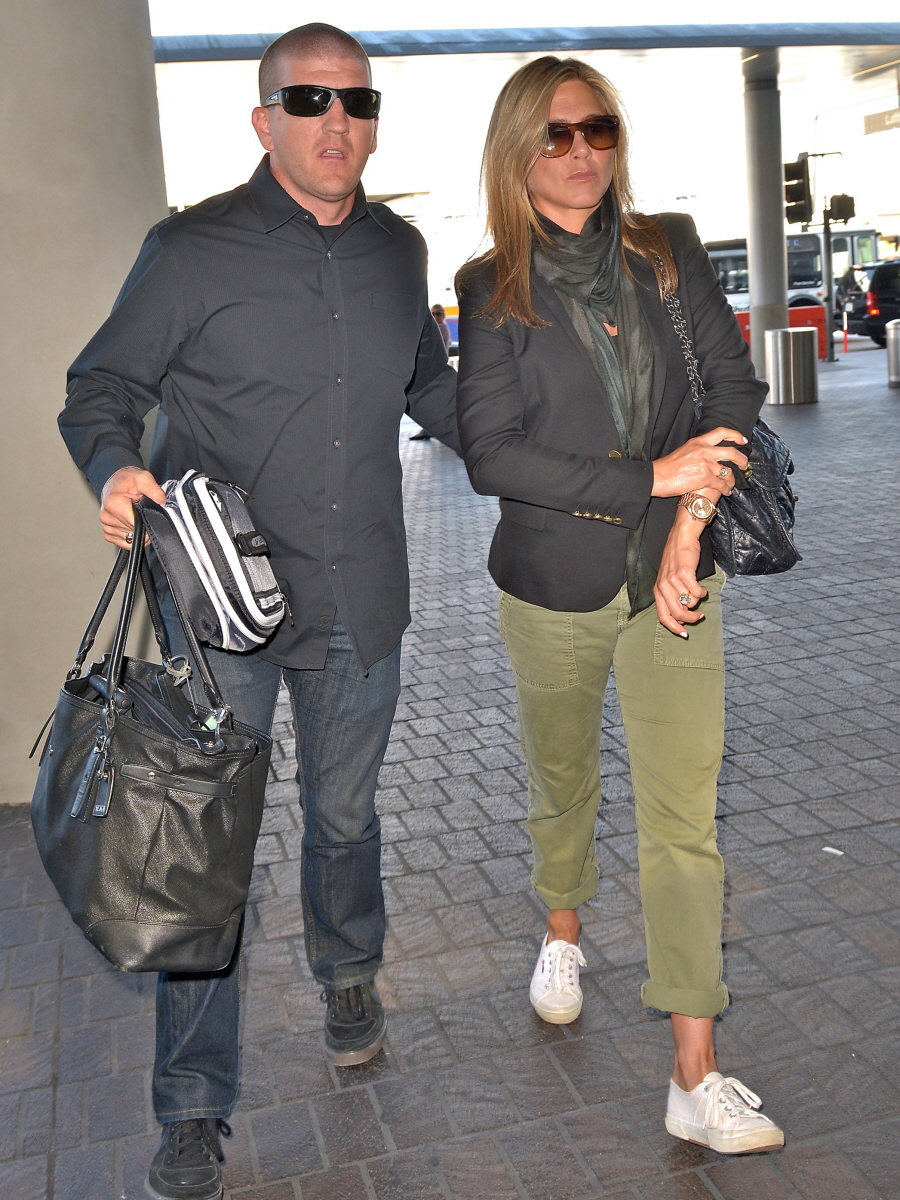 Photos courtesy of Fame/Flynet.