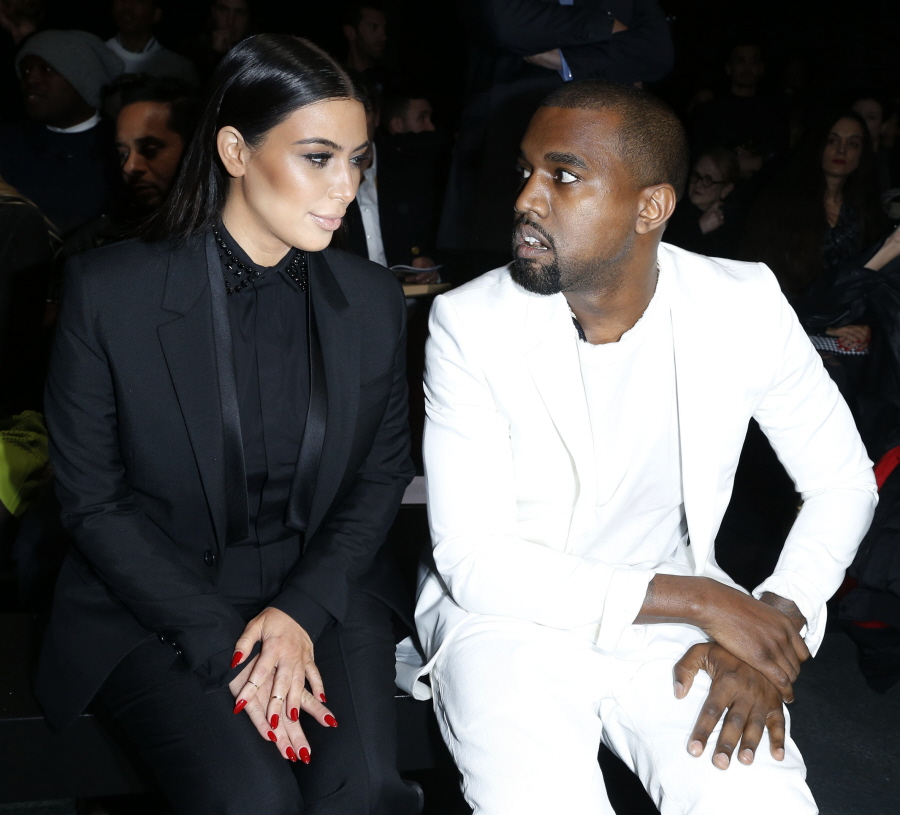 Over the weekend, TMZ had yet another story about how Kanye West and Kim Kardashian were determined to NOT sell North West's first baby photos to one of the weekly magazines. Apparently, Kim and Kanye were offered as much as $3 million for North's baby pics, but Kimye has decided against it. Sources told TMZ that Kim and Kanye were now looking into either putting the photos on a social media site, or giving the photos to a major magazine "like Vanity Fair". And now comes this funny story – Kanye has offered the photos to Anna Wintour at Vogue and Wintour is all "meh".
Kanye West may be yachting in gorgeous Greece – without Kim Kardashian and baby North – but he's also busy trying to convince Vogue editor-in-chief Anna Wintour that putting his baby mama and daughter on the cover is a good idea, RadarOnline.com has exclusively learned.

"It's no secret that Kanye is a huge fan of fashion, Vogue and especially Anna Wintour," a source close to the musician told RadarOnline.

"But it's also pretty well-known that Anna is NO fan of Kim or any reality star appearing in the pages of the magazine. Kanye is determined to make sure baby North isn't photographed by paparazzi then splashed across the world. He knows what he wants — a professional photographer and the cover of Vogue – nothing else. But clearly, trying to persuade Anna is going to be an uphill battle."

While West's response from Wintour has been "non-pulsed" and "less than enthusiastic," the Grammy-winning artist isn't taking not for an answer. He's compiled the latest magazine statistics that show reality stars on the covers of fashion publications – especially Kim – can make sales go through the roof.

A recent New York Times article reported that the bestselling Cosmopolitan magazine of the year was the April issue that featured Kim Kardashian on the cover with 1.2 million copies sold. Last year, the Keeping Up With The Kardashians star scored a major milestone when she graced the cover of the July-August issue of L'Uomo Vogue, the magazine's Italian men's edition. Kanye, who accompanied Kim on that photo shoot, is hoping that issue's success will help sway Wintour to give Kim the cover of American Vogue.

Back in May, in a fashion slap heard around the world, Vogue editors famously cropped Kim out of its Best Dressed gallery when she appeared with Kanye on the Met Ball red carpet wearing the now famous and universally panned floral print ensemble.

Meanwhile, Kanye is thinking positive and not only has he already reached out to celebrity photographers Annie Leibovitz and Mario Testino to do the photo spread, but he also has Kim working out with top trainers to get into the shape of her life in preparation of the shoot, says the source.

"Kanye is convinced that he's going to make this happen," adds the source.
Even though you have to love Wintour for putting up such a fight against the Kardashian family, I think that if Kanye really wants America's Baby to appear in Vogue, he's probably going to get it. Wintour knows that the issue will sell like crazy if she puts North West on the cover! Still, I do think Vanity Fair is the better bet. God knows, I would actually enjoy seeing a VF cover with actual living celebrities, you know?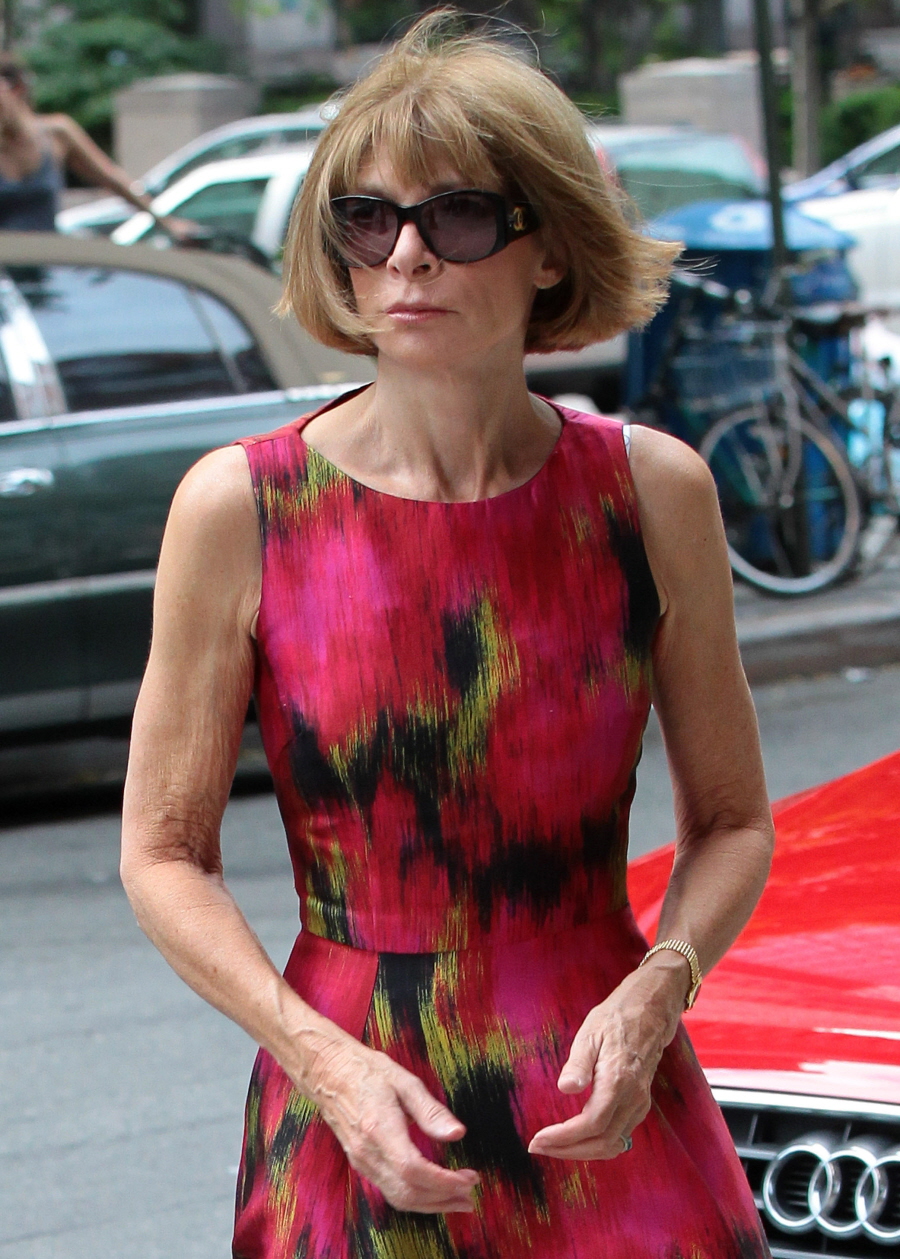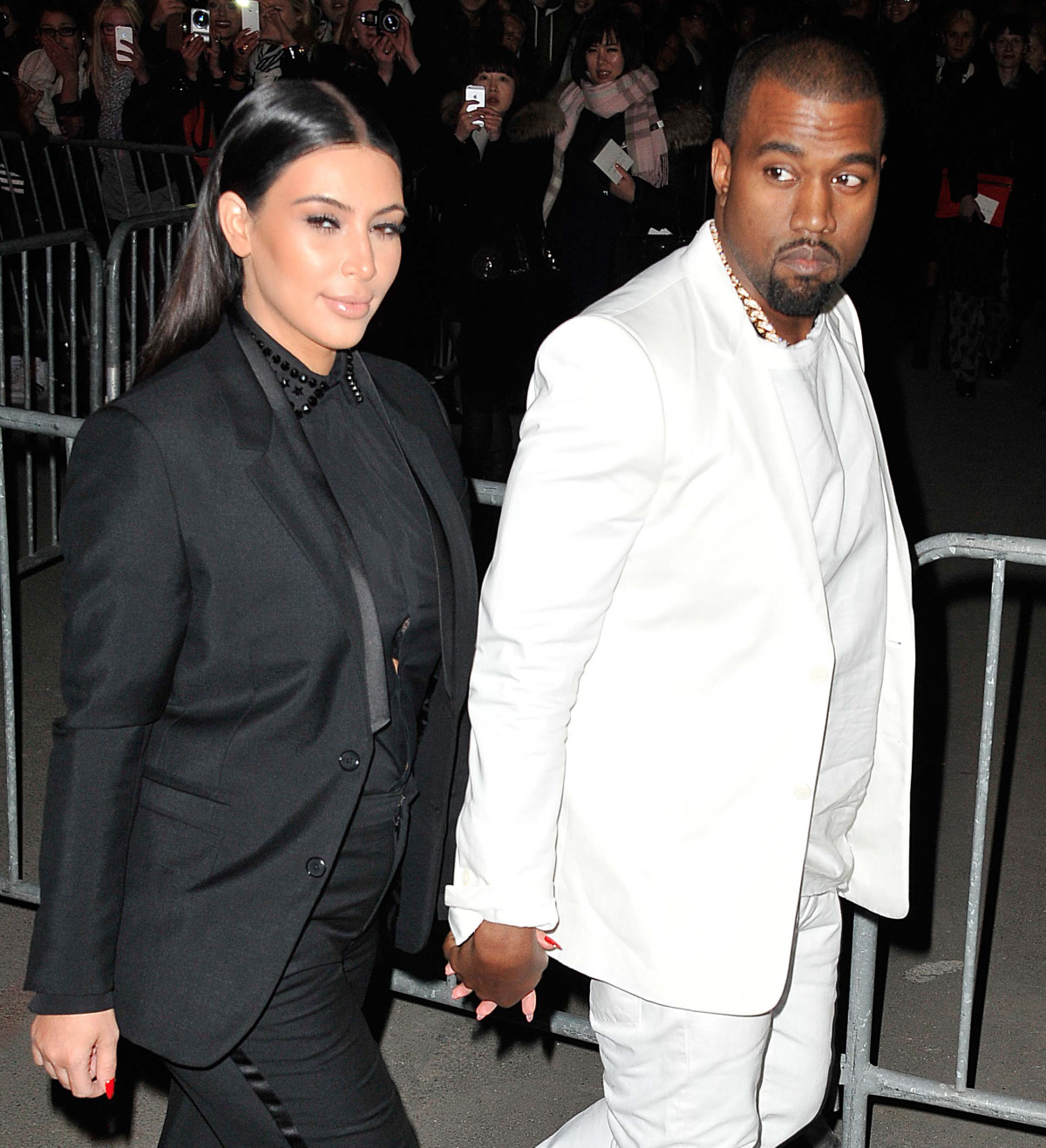 Photos courtesy of Fame/Flynet.