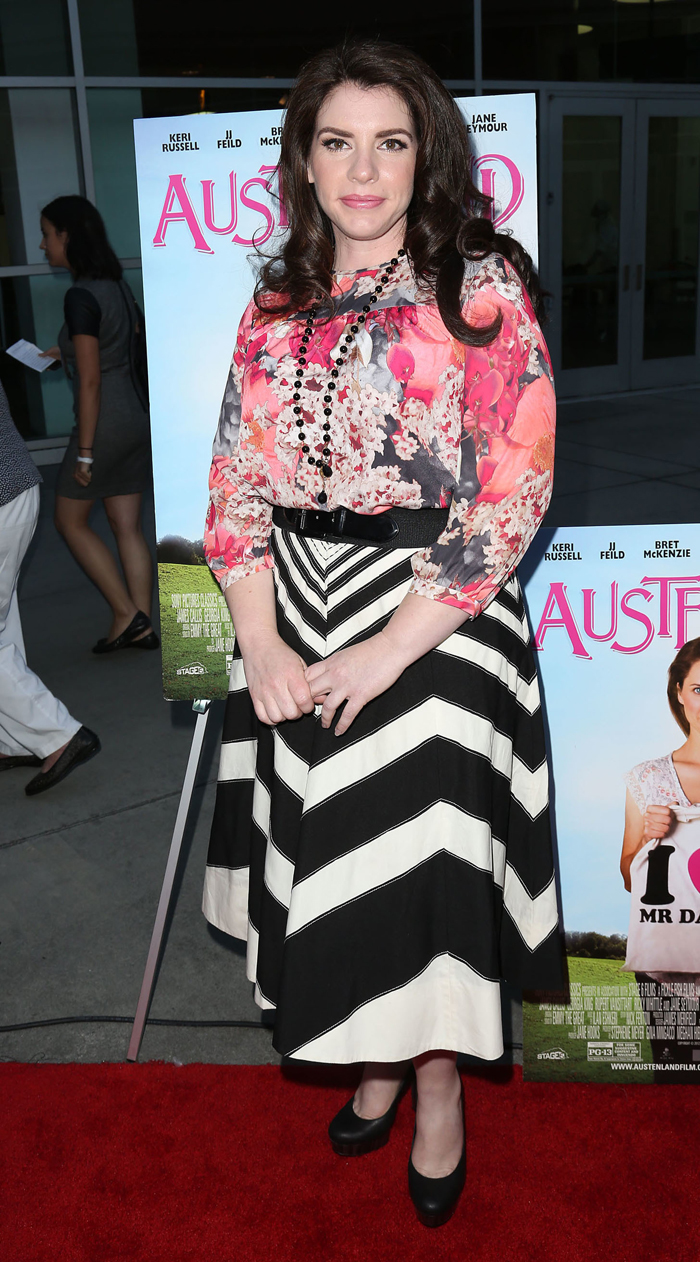 Here's some photos of Stephenie Meyer at the Los Angeles premiere of Austenland last weekend. This is Meyer's first producing effort outside of books that she's actually written herself. Like, she produced the last several (I'm so over it I can't even count them) Twilight movies that all made a zillion dollars. I don't think she produced The Host, which didn't do so well at all, but I can see why people wouldn't want to watch a movie of poor Saorise Ronan talking to herself.
Anyway, Meyer is back with the first official effort of her production company, Fickle Fish. Austenland stars Keri Russell "as a die-hard Jane Austen fan who plans a vacation at a country house steeped in the world of the 19th century British romance writer." Well, I love some deceptively lighthearted Austen as much any other English major, but I don't think this movie will be a smash hit like Twilight. And Meyer sounds fine with that in this interview with Variety: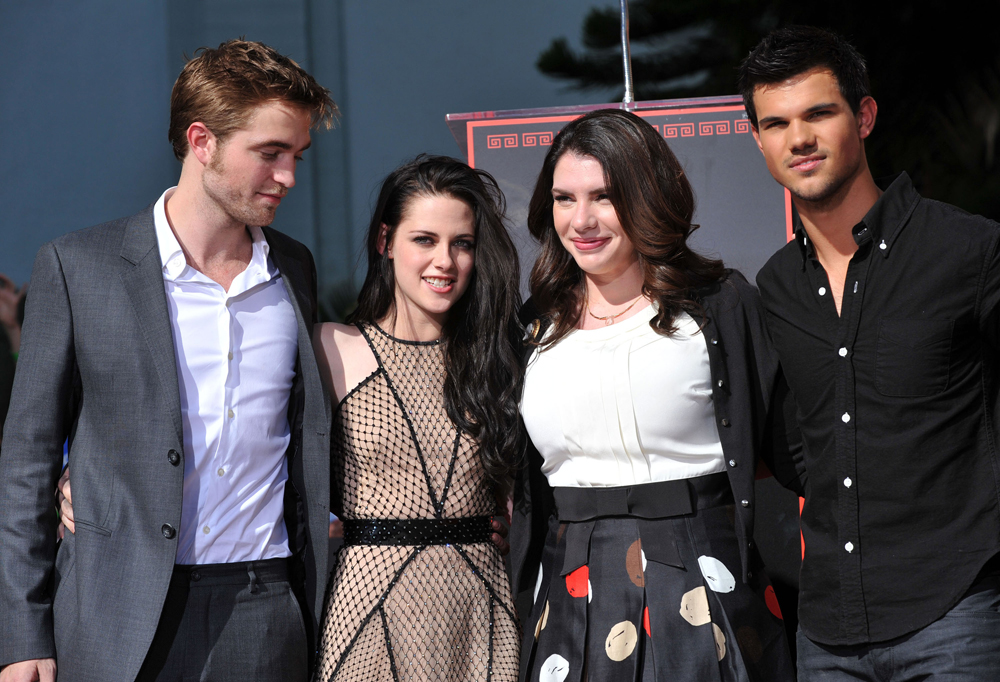 Why she called her production company "Fickle Fish": Stephenie Meyer: (Laughs) Meghan (Hibbett) and I settled on it because we could not find a name that wasn't already taken. We'd be eating grilled cheese sandwiches and try 'grilled cheese,' and find that someone else already had it. We picked Fickle Fish because we kind of feel like fish out of water."

Producing Austenland vs. Twilight: "There was zero pressure, since this was not my novel. It's a comedy first and foremost, so there was a lot of laughter. Keri was five months pregnant and the least pregnant woman I've ever seen."

Will she return to Twilight?: "I get further away every day. I am so over it. For me, it's not a happy place to be."

Is the door closed on the Cullens? "Not completely. What I would probably do is three paragraphs on my blog saying which of the characters died. I'm interested in spending time in other worlds, like Middle-Earth."

Has her daily life changed much since fame? "I'm spending 75% being a mom and a human being. I have a great son who's a junior in high school, who makes me feel like I'm 112 years old. My other boys are in the sixth grade and the eighth grade."

Does she find writing difficult? "That would be editing. For me, there's a real joy in writing because the world is what you want it to be. With a book, when you're done reading it, the characters go away once you're done. When you're writing, the characters can last much longer."
[From Variety]
I wonder what Stephenie means about Twilight not being "a happy place" for her. On one level, I think she might have just grown sick of her own characters (and all the criticism of the borderline-abusive Bella and Edward relationship) after several years of writing them and seeing them turned into movie incarnations. On the other hand, I wonder if all the tabloid hoopla between Sparkles and KStew might have soured her on the experience as well. Who knows. She doesn't seem ungrateful though, which (in my mind) is important.
I do wish Stephenie Meyer good luck in her future endeavors, but she doesn't really need luck because she's made enough money from The Twilight Saga to support her children and husband for the rest of eternity. Or at least until the Voltari come and start a non-fight.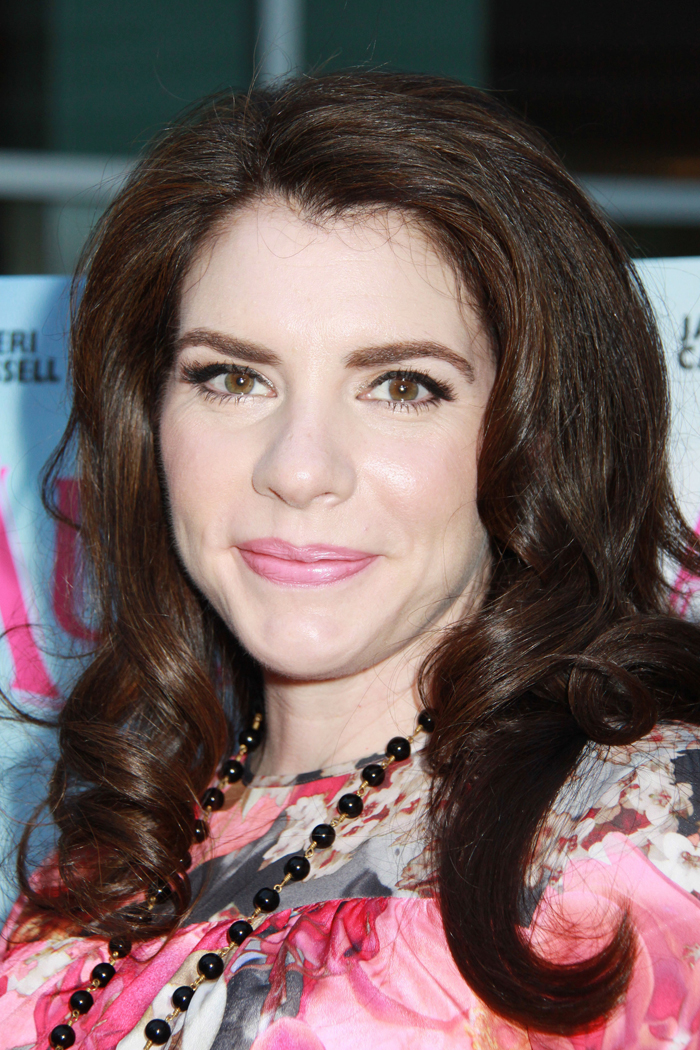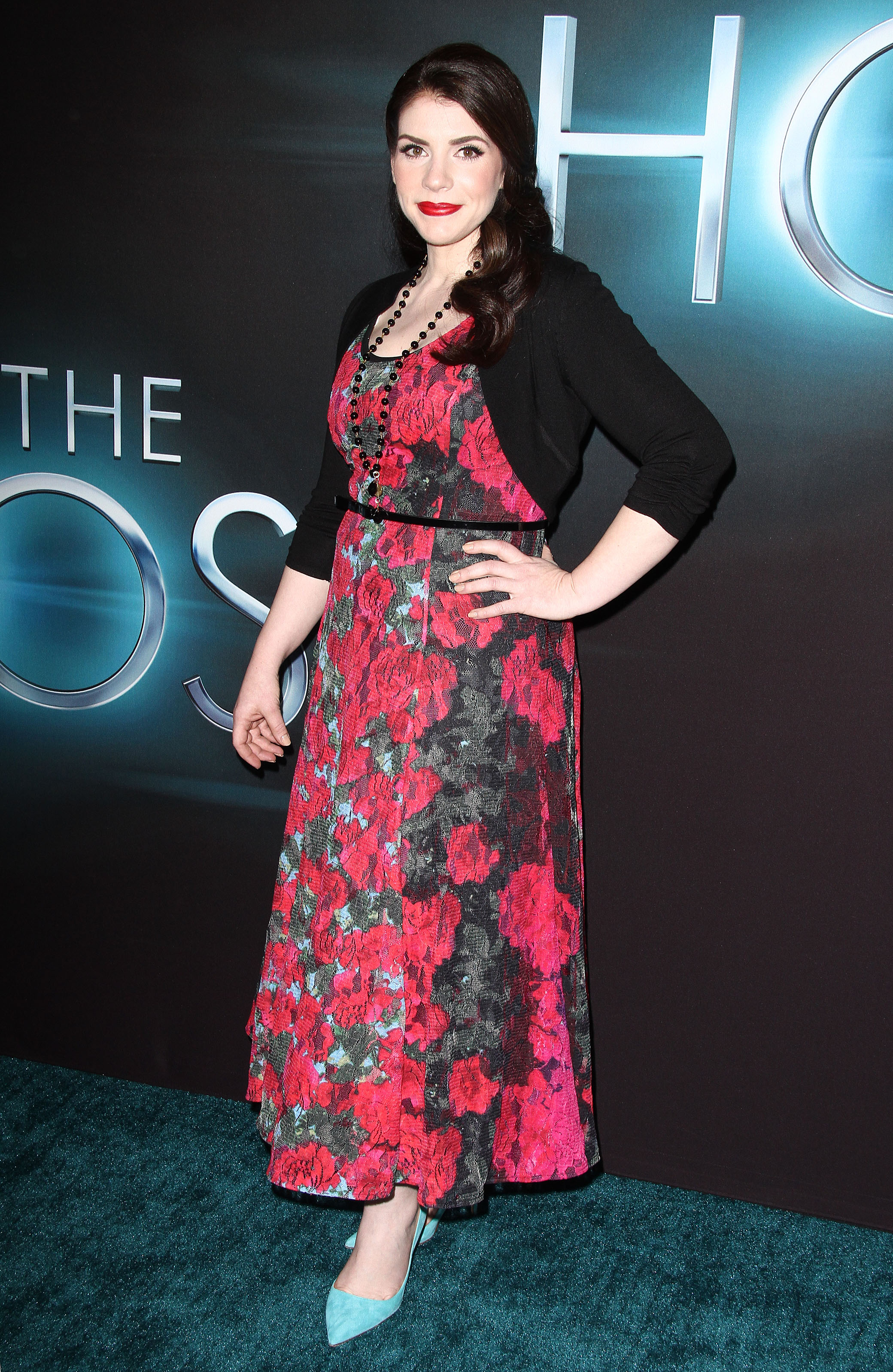 Photos courtesy of Fame/Flynet