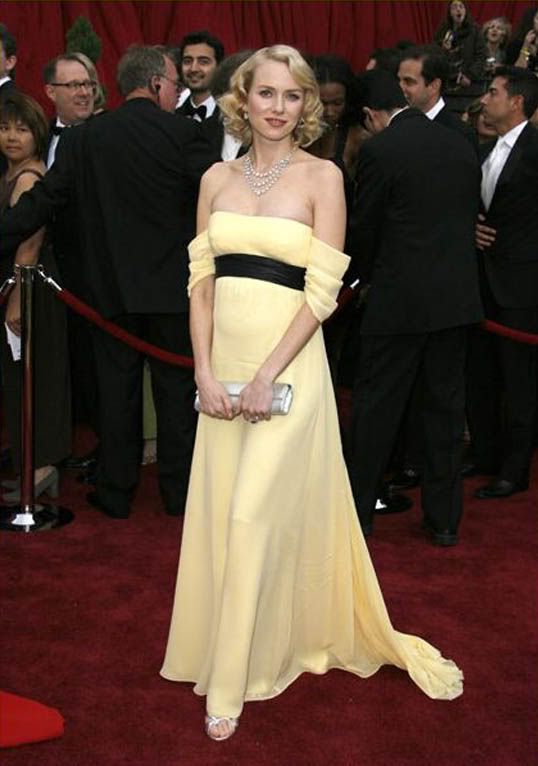 I had some technical difficulties, but am back now.
Update: follow the links and thumbnails below for pictures.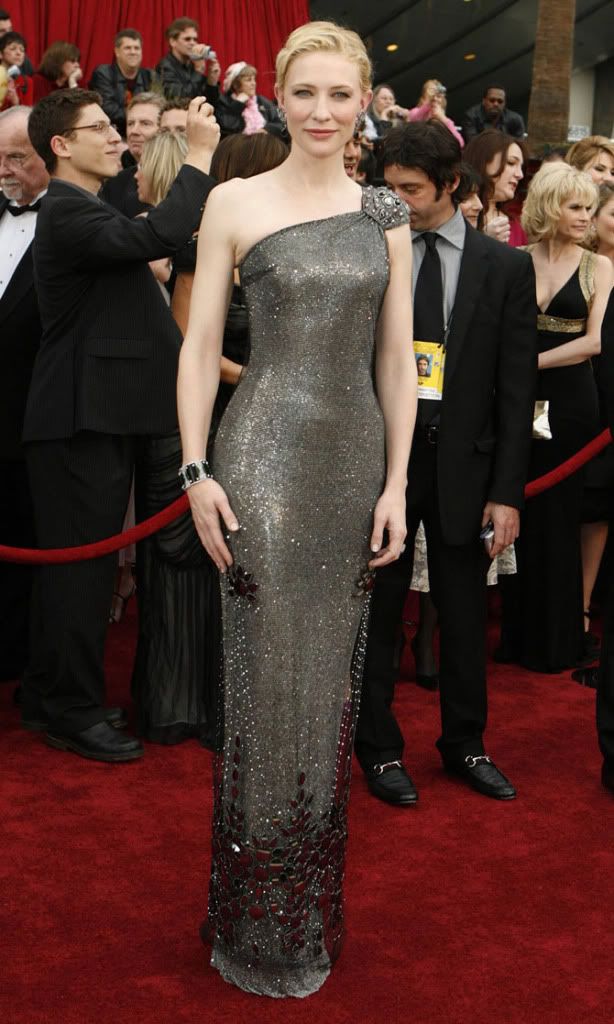 Cate Blanchett is gorgeous as expected in am Armani Prive tight metallic dress.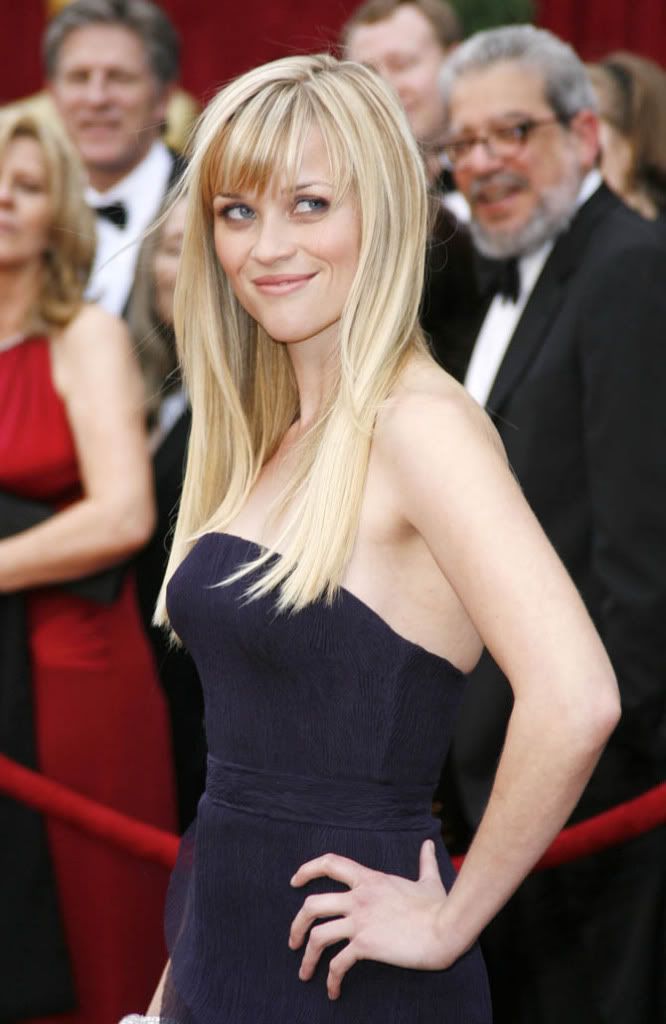 Reese Witherspoon is wearing a lovely purple-hued navy blue dress with straight hair – I only saw her briefly.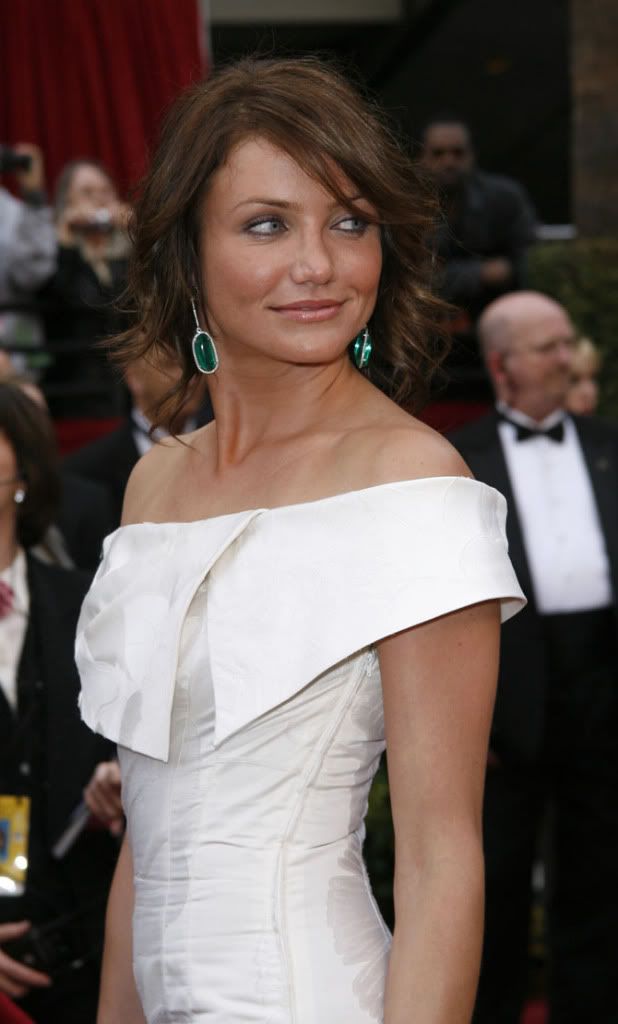 Cameron Diaz looks cheap in a white Valentino dress, bad hair, and dirty-looking makeup.


Naomi Watts is glowing and pregnant in a yellow empire waist gown. (Update: pictures below) It was hard to tell if she was pregnant earlier as rumored, but now it's more than obvious. Congratulations Naomi and Leiv!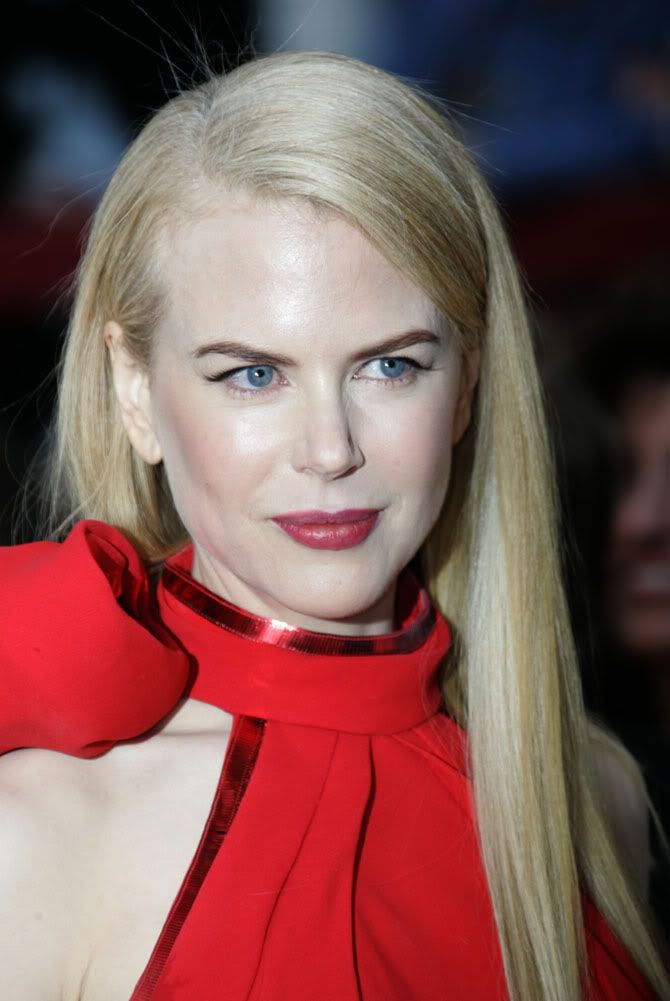 Nicole Kidman looks more like a Barbie than ever in a plain red dress with a giant bow around her neck and pin straight hair.
Leonardo DiCaprio looks hot in his tux, but his hair has too much gel in it and is slicked back too much.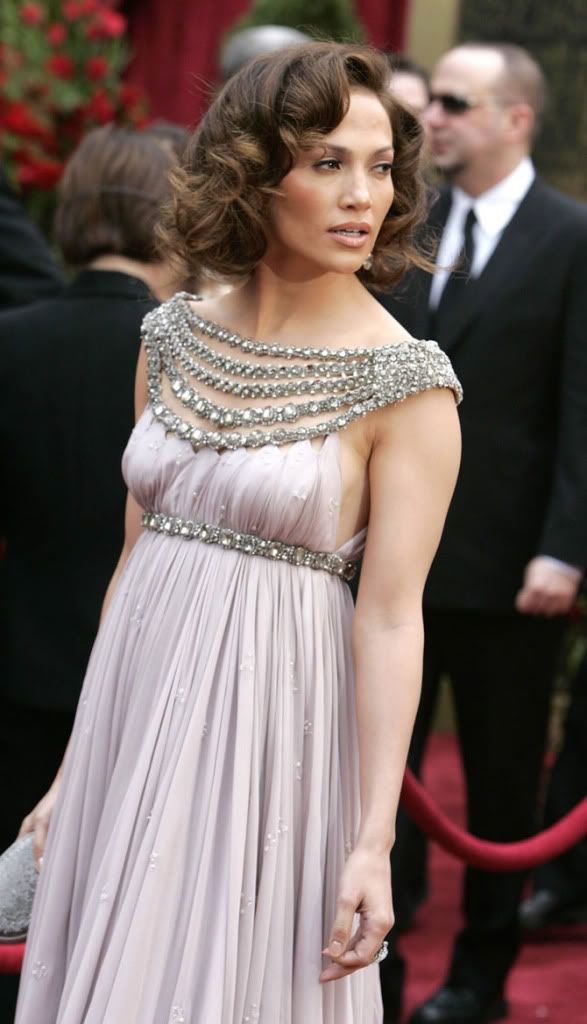 Jennifer Lopez was interviewed on the red carpet by the guy from ProSieben, my local German channel, and he asked her about her movie appearing at the Berlin film festival and how she enjoyed Germany. She said she was busy with appearances and didn't have much time for sightseeing, but her voice broke just a little when she was talking about the film festival and she made a bad face. She gave good quotes and kept it together, though.
Lopez looks good with soft curls, well-done makeup, and a dress with a kind of hanging neckline. It's not a gorgeous gown, but it's not that bad and she looks well put together.
I'll find pictures shortly to add them to the post as I go.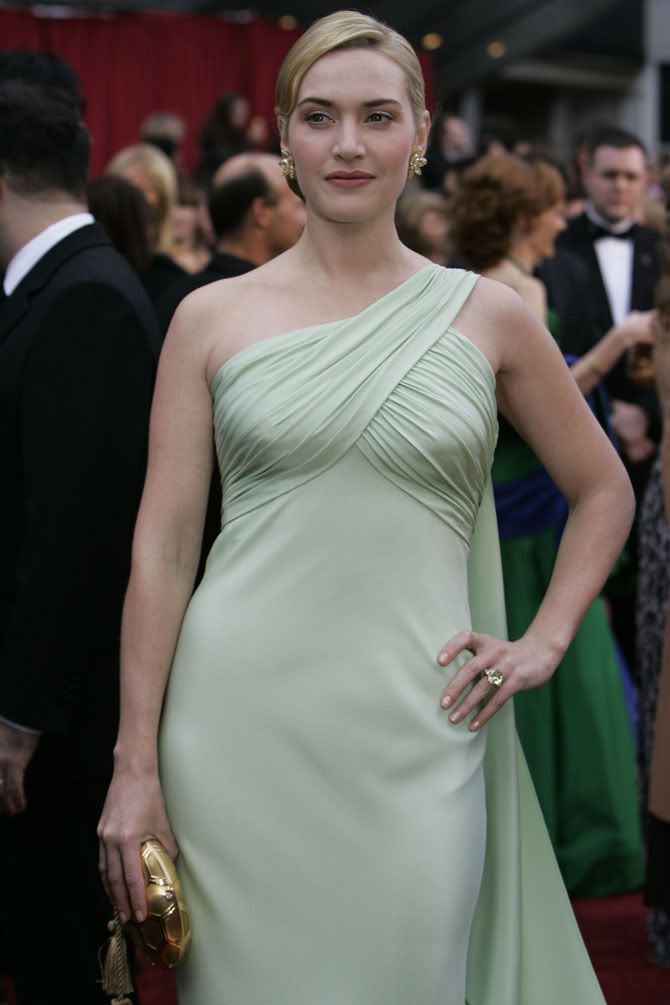 Kate Winslet is wearing a lovely sea green gathered dress, her makeup is perfect and her hair is pulled back in a style similar to Cate Blanchett's. The dress has one side that is pulled over her shoulder with a sash down the back and she may be one of the best dressed of the night.
Helen Mirren is wearing a neutral colored dress with a lacy sparkling top, a low cut and long sleeves.
I'll add pictures shortly. Thanks!
Update: due to technical problems last night, the pictures were added to this post instead.
Update 2: Here are the pictures of gorgeous pregnant Naomi Watts, thanks to Just Jared. Watt's dress designer has spilled the beans on her pregnancy, saying "The ESCADA gown set off her most precious new asset – the baby she is expecting with longtime boyfriend Liev Schreiber." It's not like it wasn't obvious, anyway.