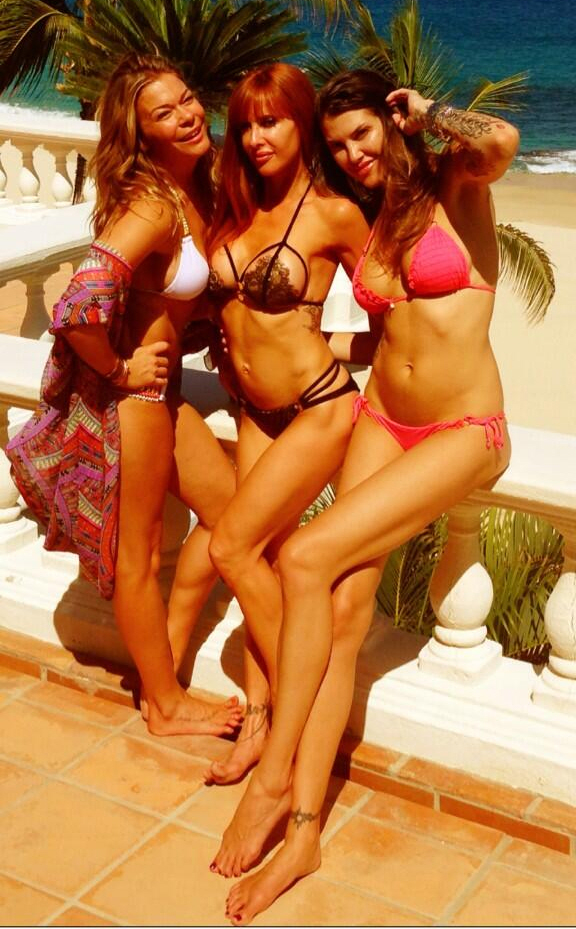 Just thought you guys would enjoy some old-school LeAnn Rimes bikini photos. LeAnn is currently in Cabo San Lucas with some of her "gal pals". One of the gal-pals is Lizzy, and apparently the trip is for Lizzy's 40th birthday. While I don't know as much as the LeAnn and Brandi-loonies, I believe there are a number of conspiracy theories revolving around Lizzy and her relationships with Brandi, LeAnn and Eddie. I also think Lizzy (the redhead in the middle) looks really, really plastic. Which we know is Eddie's type. Cough.
LeAnn has been tweeting about drinking a lot too – she's actually been on something of a Twitter & Vine bender, probably going alongside her booze bender. She's tweeted stuff like: "My BFF will be 40 tmrw! I'm having soooo much fun giving her crap, wiping her tears and helping her celebrate. Gotta love a 30 y.o. BFF lol" and "The spray tan fairy came by, all my bikinis are packed 15 to be exact LOL & my mind is already on vacation! #cabo #checkingout #margaritas". From all the tweeting about girlfriends, I'm assuming Eddie was not along for the trip? Huh. I wonder what (or who) he is doing in LA. Cough.
As for those Vine videos… OMG. I actually like the surging popularity of Vine videos – they're short and fun and some people are really great at making cute Vine clips. LeAnn is not one of those people. All of her Vine videos are like outtakes from The Ring. The first video features LeAnn singing… something… in a bikini. She looks drunk.
And this one features a pissed-off looking Lizzy. Huh.
UPDATE: After I published this story, LeAnn posted another photo – Eddie is on the trip too. Just Eddie and three ladies? Somebody is going to get pregnant.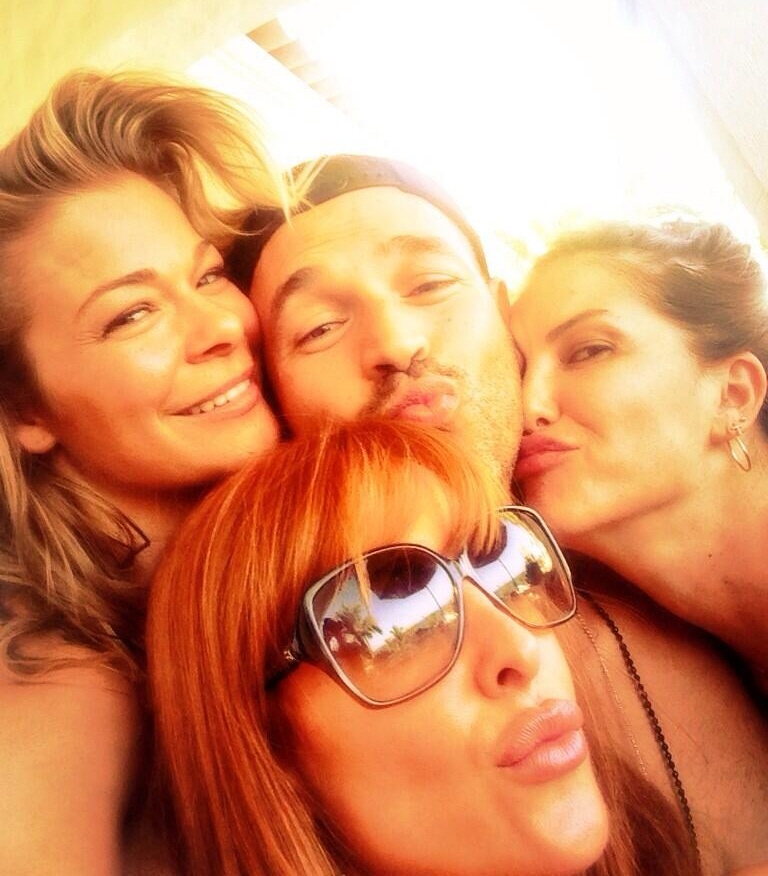 Some pics of LeAnn in April: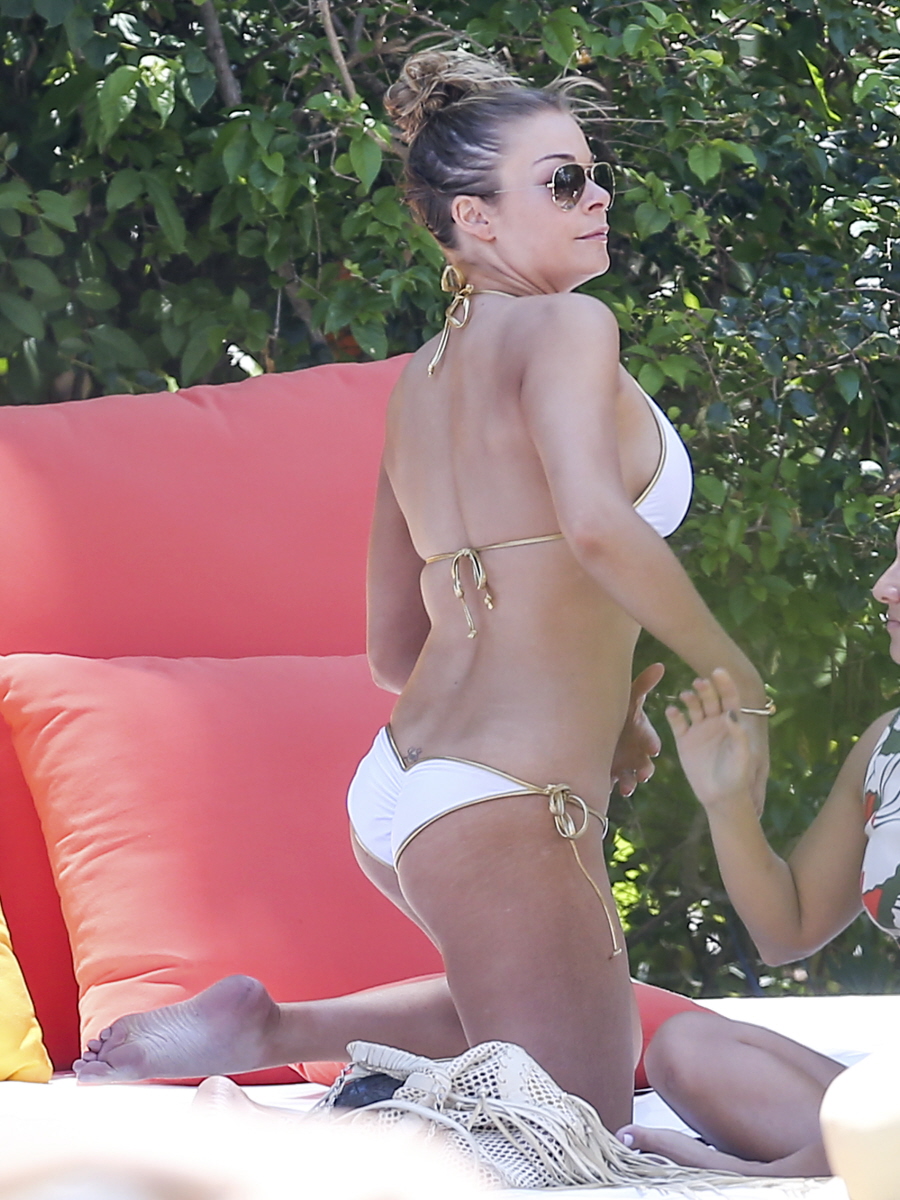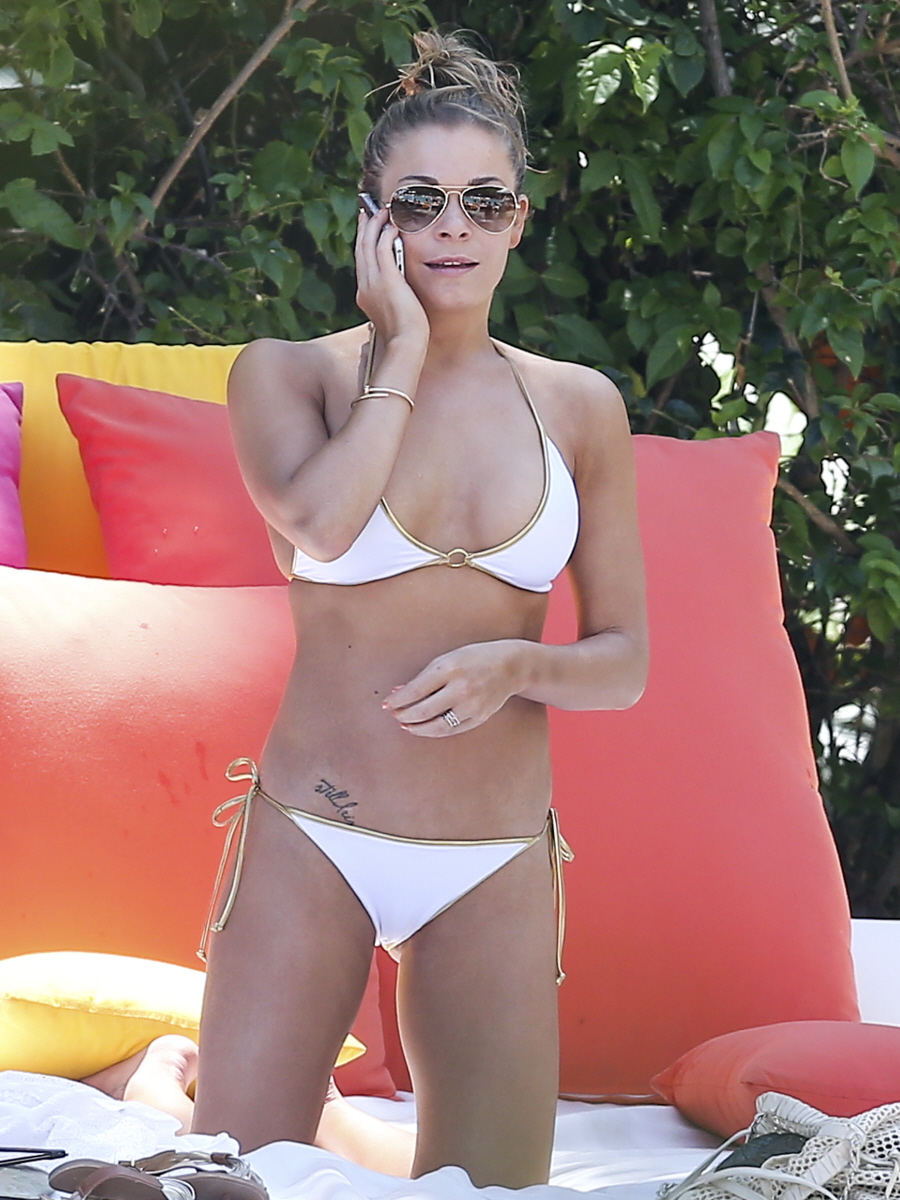 Photos courtesy of LeAnn's Twitter and Fame/Flynet.