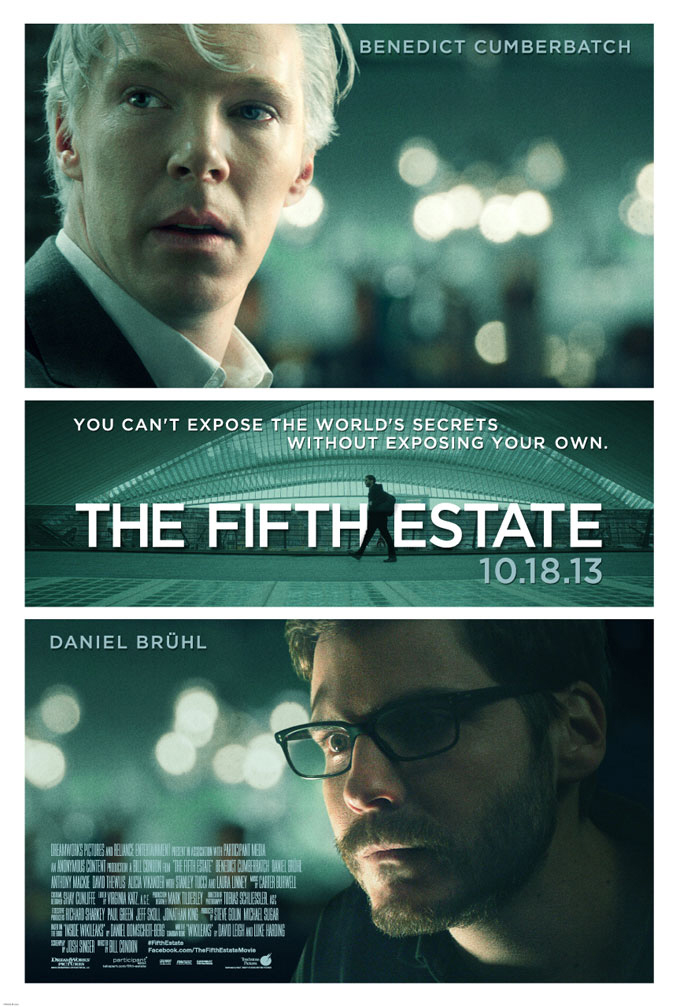 Benedict Cumberbatch will have the Cumberbitches fainting in the aisles and on the streets soon enough. I mean, he already does that, but it's going to get epic in just a few short months. The Batch is due to premiere The Fifth Estate – the Julian Assange/WikiLeaks movie – at the Toronto Film Festival in September. The Fifth Estate is actually OPENING TIFF. And then the film will be released on October 18th. Mark your calendars! The Batch is happening all over the place.
Anyway, Dreamworks just released a new poster and a bunch of new promotional images from the film. Some of the pics are more flattering than the first awful photo of Benedict in his Assange wiglet. The film also stars Daniel Bruhl (as Daniel Domscheit-Berg), Anthony Mackie, Laura Linney, David Thewlis, Dan Stevens (Matthew from Downton Abbey), Peter Capaldi (the new Doctor Who), Stanley Tucci and Alicia Vikander.
You know what I'm fascinated with today? What did they do to Cumberbatch's eyebrows? We've never really talked about his eyebrows, mostly because there's so many other body parts to obsess about (his hair, his lips, his eyes, etc). But seriously, the man has eyebrow issues and I think he dyed them white-blonde for this role. Either that or they gave him blonde eyebrow merkins. GROSS.
PS… Does anyone else think that Julian Assange should be really thankful that Dreamworks put together such a great cast for this film and really spent money on it? Because it could have been really bad – like Ashton Kutcher-in-Jobs bad.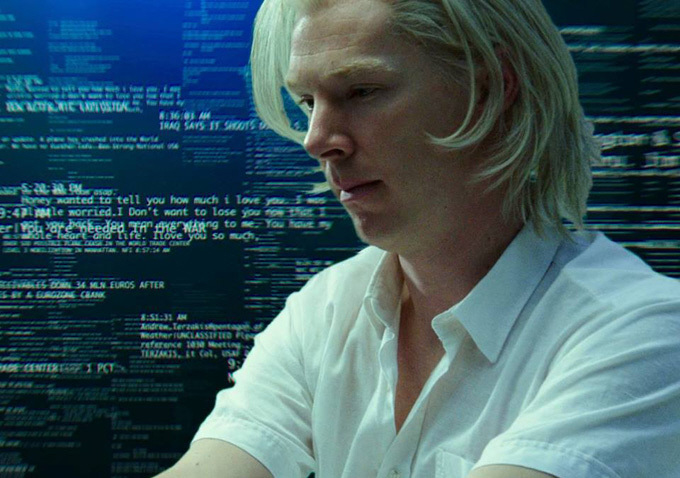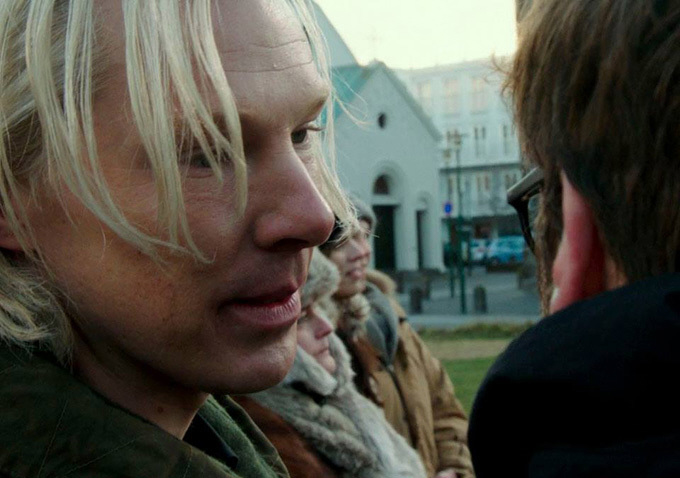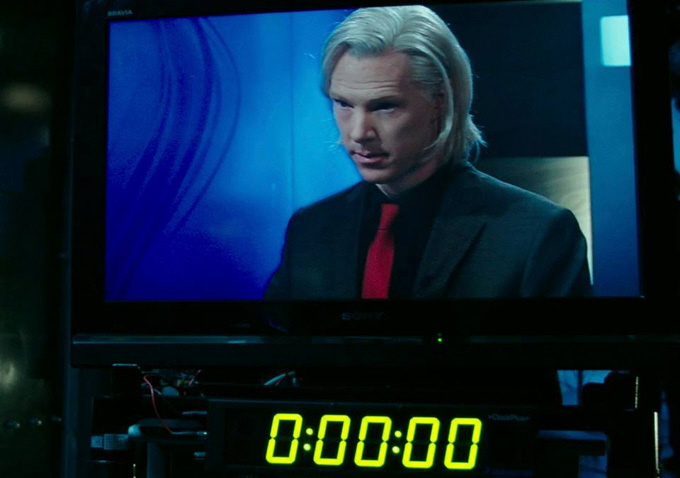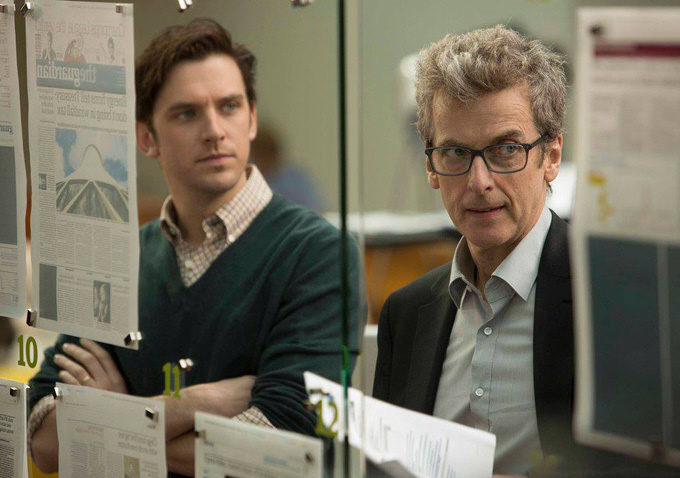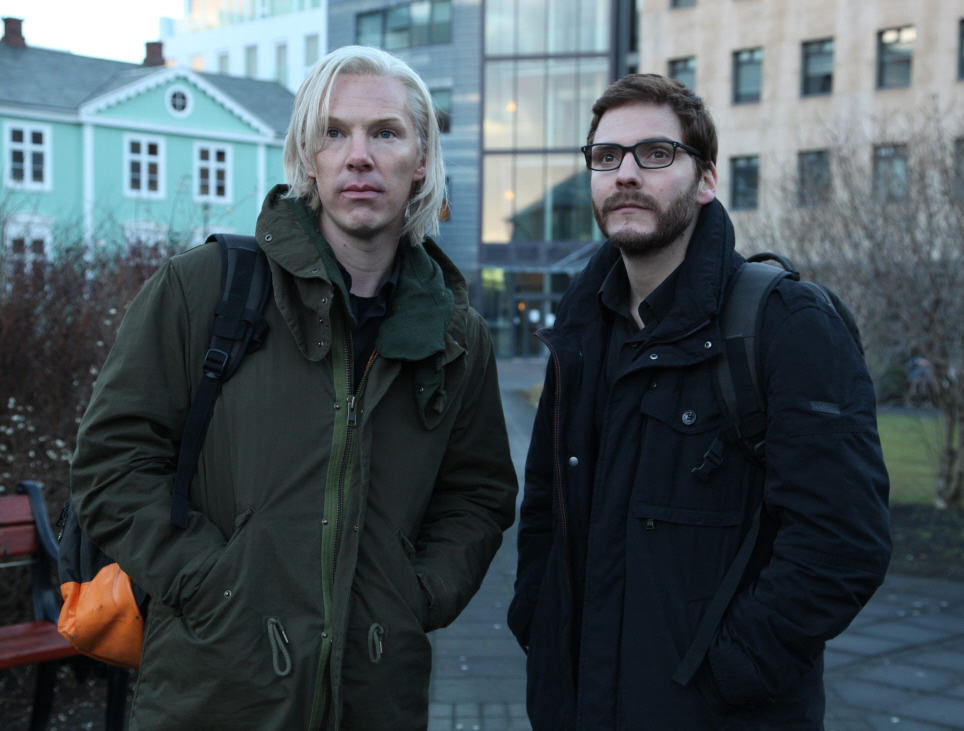 Photos courtesy of Dreamworks.