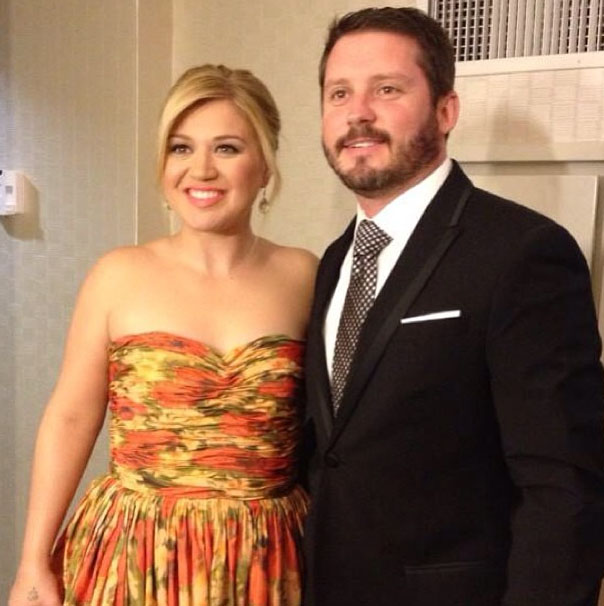 Kelly Clarkson is getting married in just two months. She's marrying divorcee Brandon Blackstock, whom she's known for years professionally prior to their romantic relationship. We haven't heard rumors about her breaking up his marriage or anything. She did admit in an interview earlier this year that she first met Brandon when he was married and yet she knew that she would end up with him. Supposedly they reconnected when he was already divorced for a year and the rest is history. Well Kelly is getting ready to tie the knot for the first time, and she told Ryan Seacrest that it feels right because she also gets along with Brandon's kids:
It's not a try hard situation. It's easy… It's work, obviously after a year and a half… reality starts to set in. It's fun work, it's not like he wants to change me and I want to change him. We're very similar.

Even like his kids, are you kidding me? I have a 12-year-old and a 6-year-old now … after being single for six years! We all live together and everything … it's so different, but it's perfect. They're awesome and I actually really dig the mom thing … I am quick to go, 'I told you not to touch that!'… I am totally my mom. My mom was a hard mom.
On the surface it's not offensive or anything, although it sounds like Brandon's ex wife is out of the picture. Kelly makes it sound like she's raising those kids with Brandon, right? An article earlier this year, in US Weekly, stated that their mother is still very much involved in their lives. They quoted a source who said that Kelly is "careful not to step on their mother's toes." Not here she's not, although she was just kind of rambling in that radio interview. I'm inclined to give her a break since I like her and enjoy her music. She's not tweeting photos of the kids or calling herself a "bonus mom," but she should step off a little. They already have a mom.
Also, I got a bad impression of Brandon during the Grammy awards. He kind of shook his head and looked annoyed when Kelly called him sexy in her acceptance speech. I know that's just one brief moment in time but I got the douche vibe from him. At least one article I found claims that he has a wandering eye, but it's pretty much conjecture. I shouldn't be so negative, I wish her happiness and fidelity, damnit, even if her best music comes from when she's been wronged.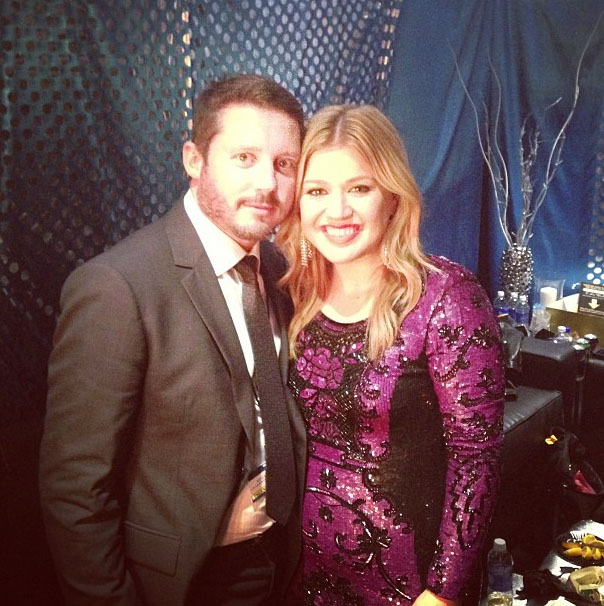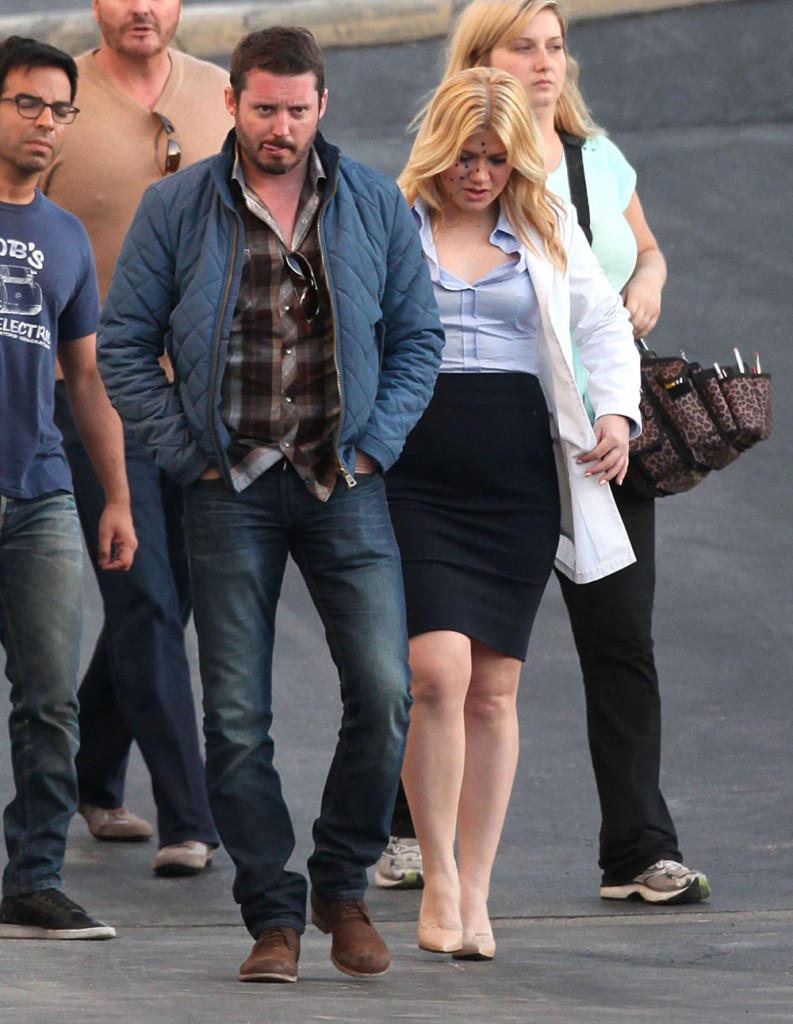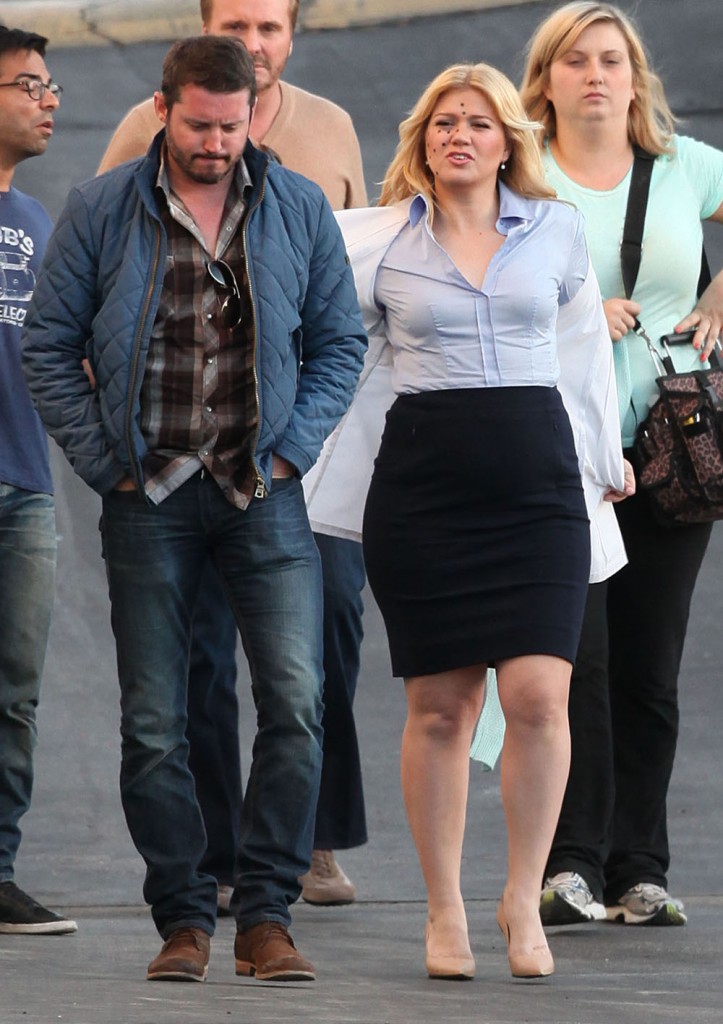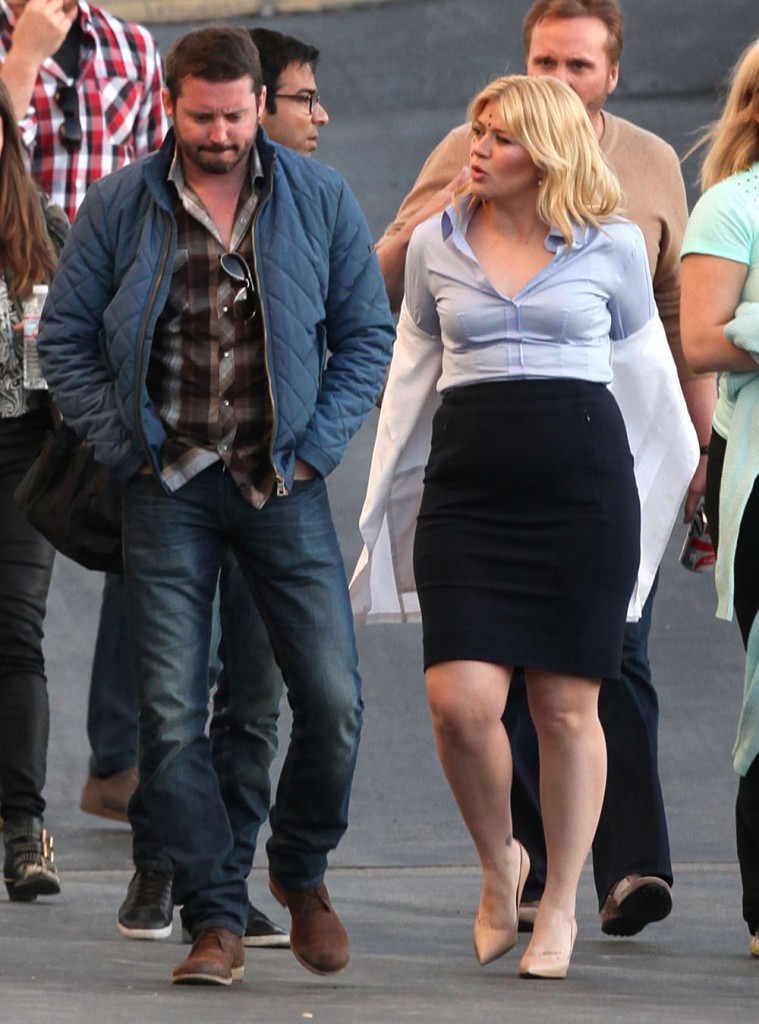 Posed photos from instagram. Other photos are of Kelly and Brandon on the set of one of her music videos on 4-9-13. Credit: FameFlynet