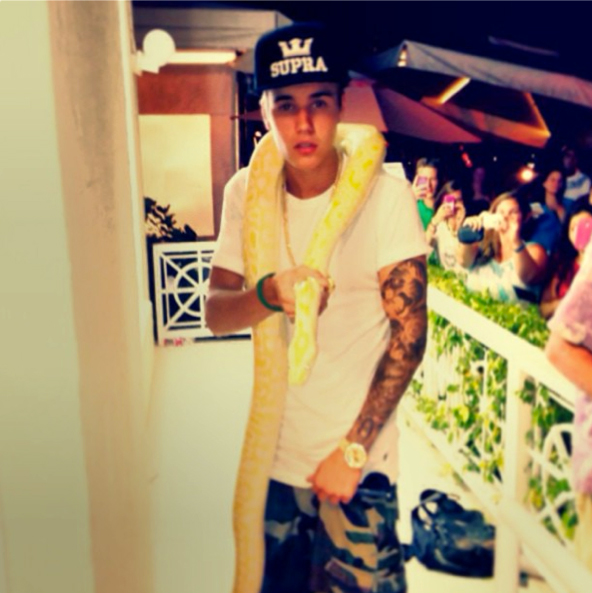 It seems strange that we haven't heard much from Justin Bieber in awhile, right? Well, he vacationed in Barbados (and swam with the sharks) for several days. He then returned to California a few days ago and headed into the studio with Pharrell. Justin tweeted his approval of Pharrell by calling him a "#greatguy." This seems to be a standard compliment from Bieber, who famously called Anne Frank "a great girl" a few months ago.
Fun night in the studio with big bro @Pharrell . #greatguy

— Justin Bieber (@justinbieber) August 27, 2013
Of course, this little dude wouldn't be Justin Bieber if he wasn't doing dumb things. The kid got busted yesterday morning while ignoring a stop sign in Calabasas. When the cops pulled him over, they discovered that Bieber doesn't even have a California driver's license, so they made him stop driving. This is kind of unreal, right? Biebs has been speeding all over the place and causing all sorts of mayhem with his vehicle, and cops never bothered to check his driving credentials until now: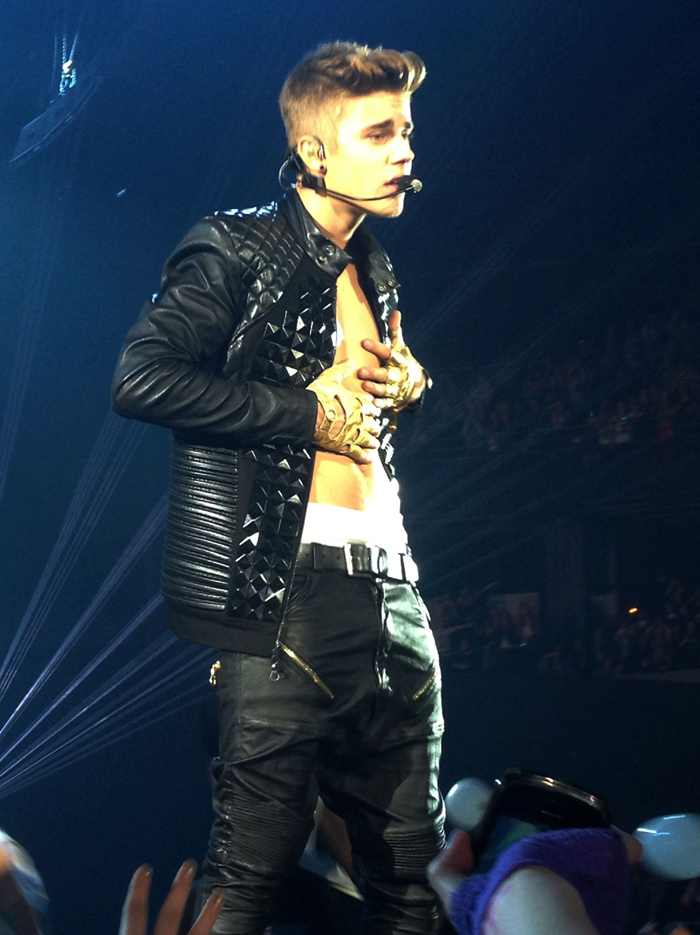 Justin Bieber was pulled over in Calabasas this morning for driving like an a-hole — and during the stop, cops discovered the pop star shouldn't have been on the road in the first place … 'cause he's NOT licensed to drive in California, TMZ has learned.

Law enforcement sources tell us … cops noticed Justin's white Ferrari blowing through a stop sign near his Calabasas home around 4:30 AM Wednesday morning.

We're told Justin was cooperative during the stop — but cops noticed that JB did not have a valid California driver's license, something new residents of the state are required to have within 10 days of moving to CA.

FYI — Justin bought his Calabasas home at the end of June.

Sources say Justin was cited for running the stop sign and for driving without a valid California License. JB was ordered to get out of the driver's seat — and his passenger was allowed to drive the car home.

If Justin wants to get back behind the wheel — he'll be required to hit up the DMV first and obtain the proper CA driver's license … and if he wants to make that happen by the end of the day, he should probably get in line now.
[From TMZ]
Of course this kid didn't bother to get a driver's license when he moved to Cali, but you'd think that someone in his entourage would have been aware of the 10-day rule. I remember even Victoria Beckham went and got her license right away (I watched her reality series, don't judge) when she moved to Los Angeles. But the rules don't apply to Bieber, apparently … until now.
Oh, and here's another interesting little tidbit if you're feeling masochistic enough: Justin Bieber and Miley Cyrus (along with Lil Twist) have recorded a song together! I actually thought this song was a joke at first, but it actually exists and is called "Twerk." Enjoy.
When I saw this photo on the Bieb's Instagram, I thought he was wearing a grill, but fortunately, zoom revealed that he hasn't gone there. But it will happen, just watch.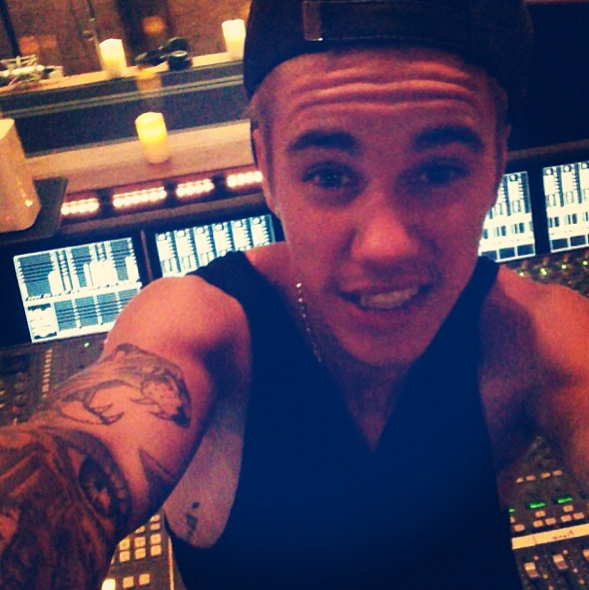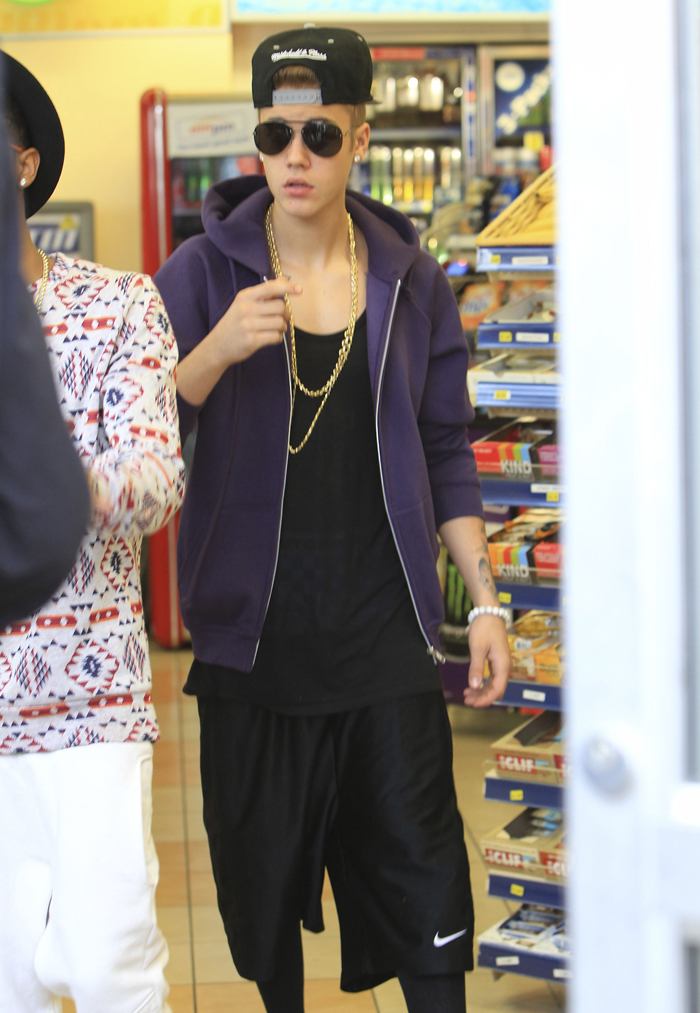 Photos courtesy of Fame/Flynet and Justin Bieber on Instagram