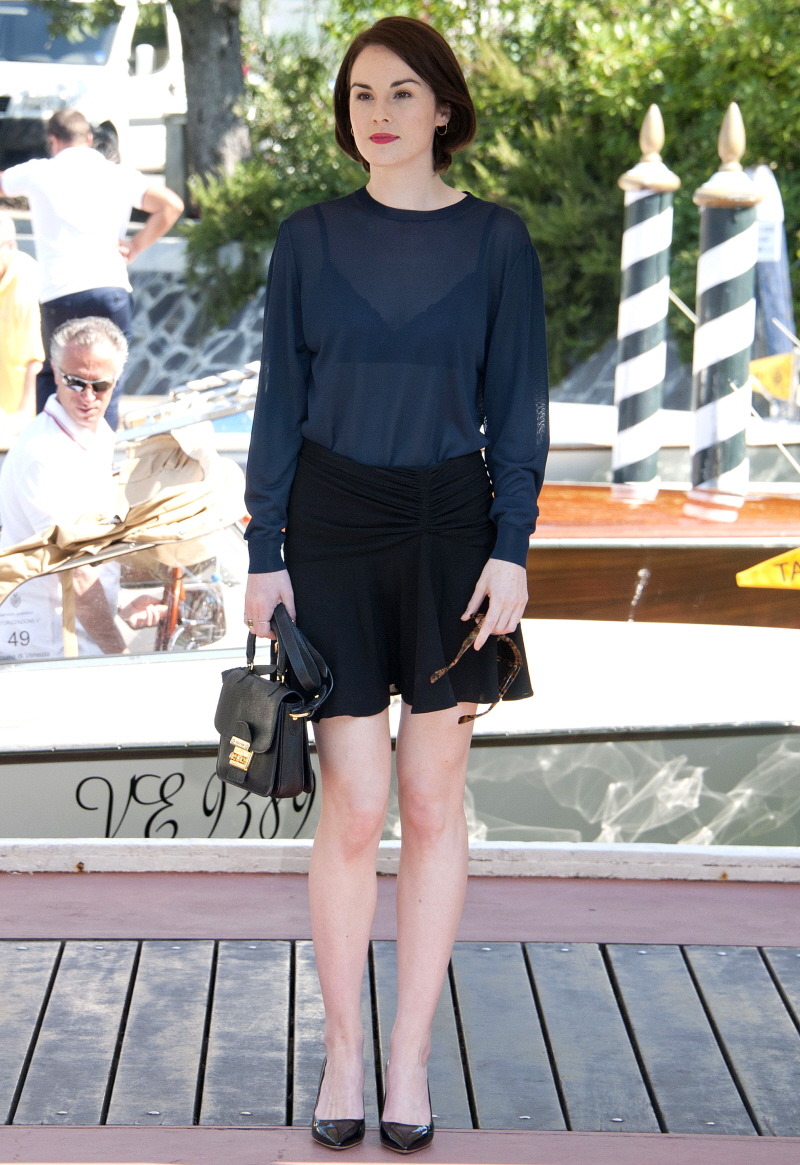 I know Benedict Cumberbatch loathes Downton Abbey these days, but I would have loved to see him with Michelle Dockery, otherwise known as Lady Mary Crawley, The Black Widow. These are new pics of Michelle at the Venice Film Festival – she was on hand, I think, to do some press for The Miu Miu Women's Tales Talks, which…? I'm sure it's about women in film somehow. The pics of Michelle in the see-through blouse are from the photo call for that event.
But really, we should talk about the other photos! Michelle was spotted with a "mystery man" who is tall and handsome, and they were even photographed making out in Venice over the weekend too. So, no Michelle and Cumberbatch. She has a boyfriend. And he's cute too. He looks sort of familiar, but I haven't seen him ID'd anywhere yet. Maybe an actor/model? Perhaps. Also: I love her casual style. I really, really want that blue v-neck. And I don't even hate the skinny jeans.
Additionally, the new teaser trailer for Downton Abbey's season 4 was released. There's going to be so much angst, y'all. Black Widow Crawley doesn't know what to do now that Matthew Crawley is no longer around. And poor Irish Guy Who Was Married To Sybil.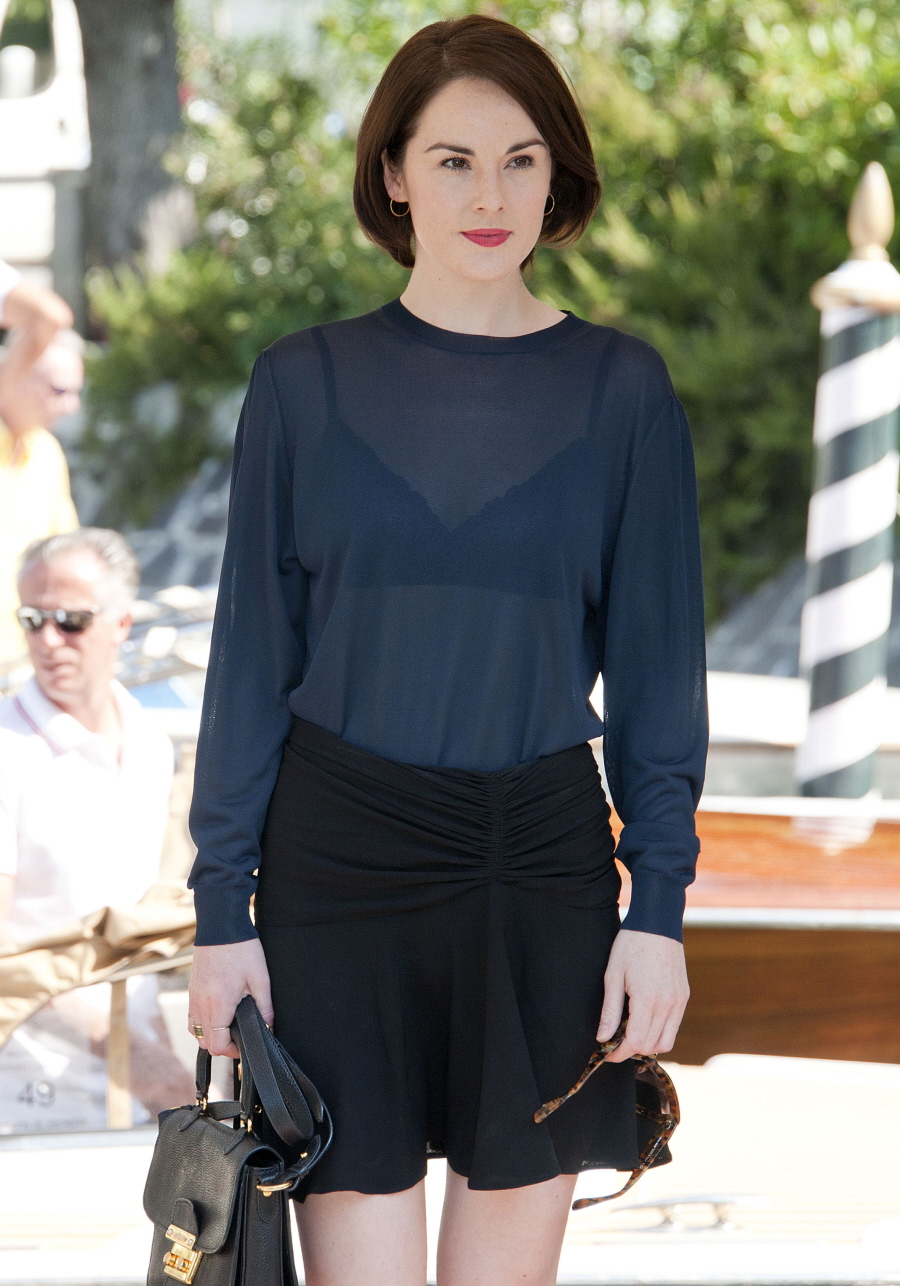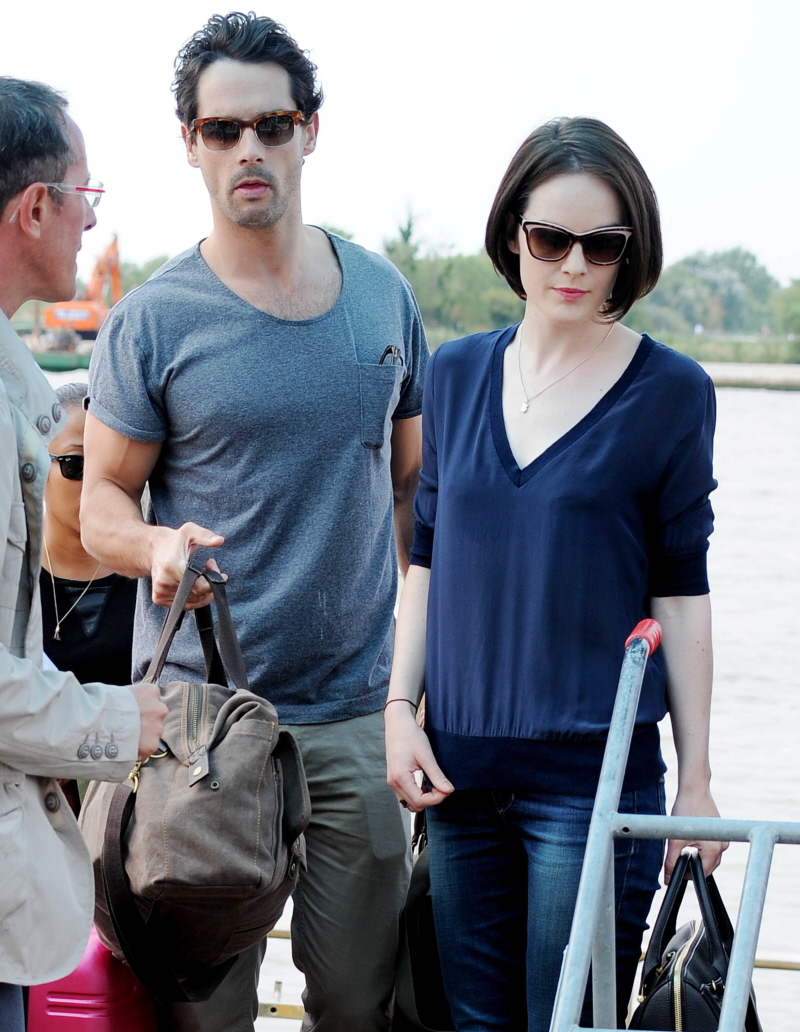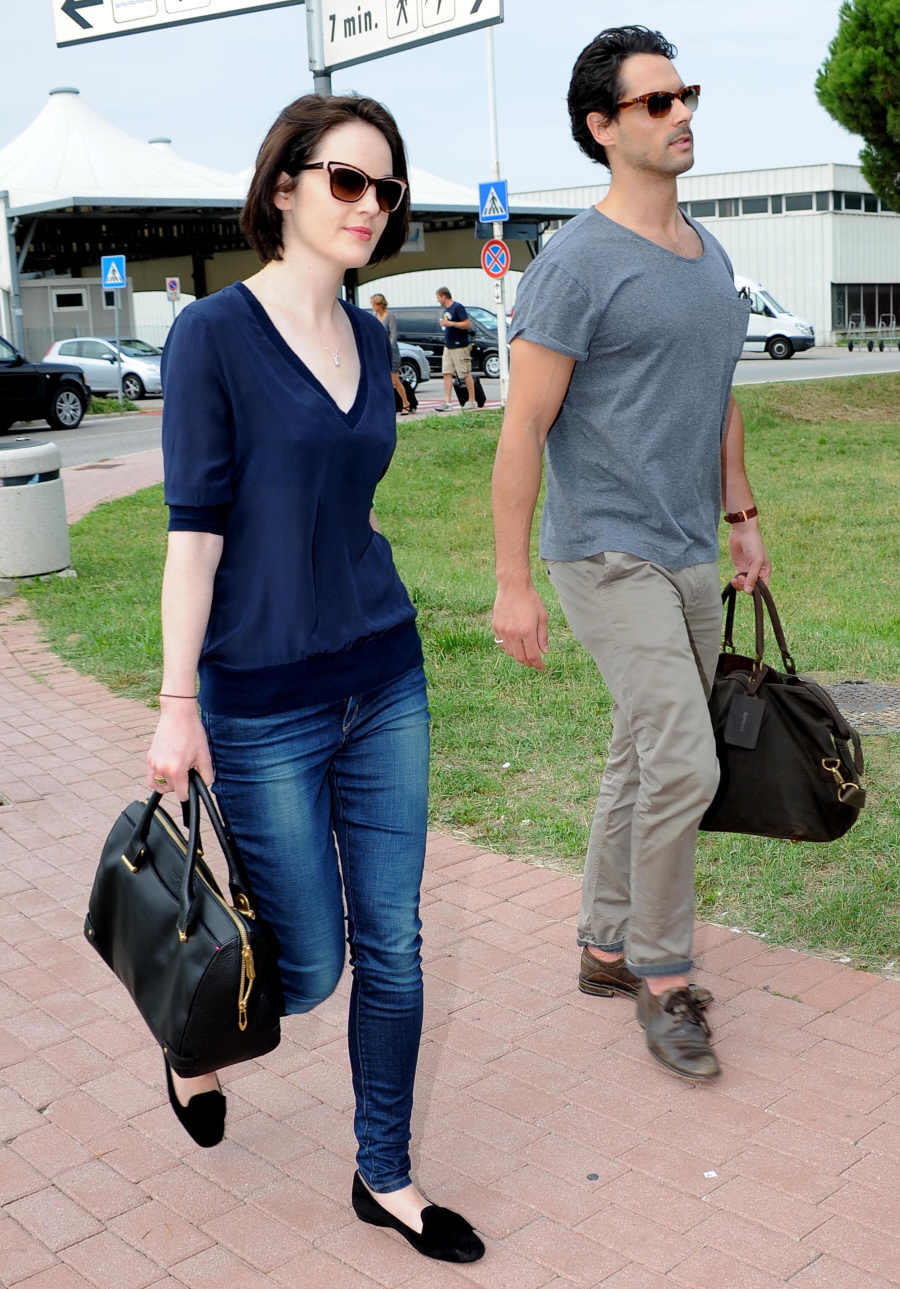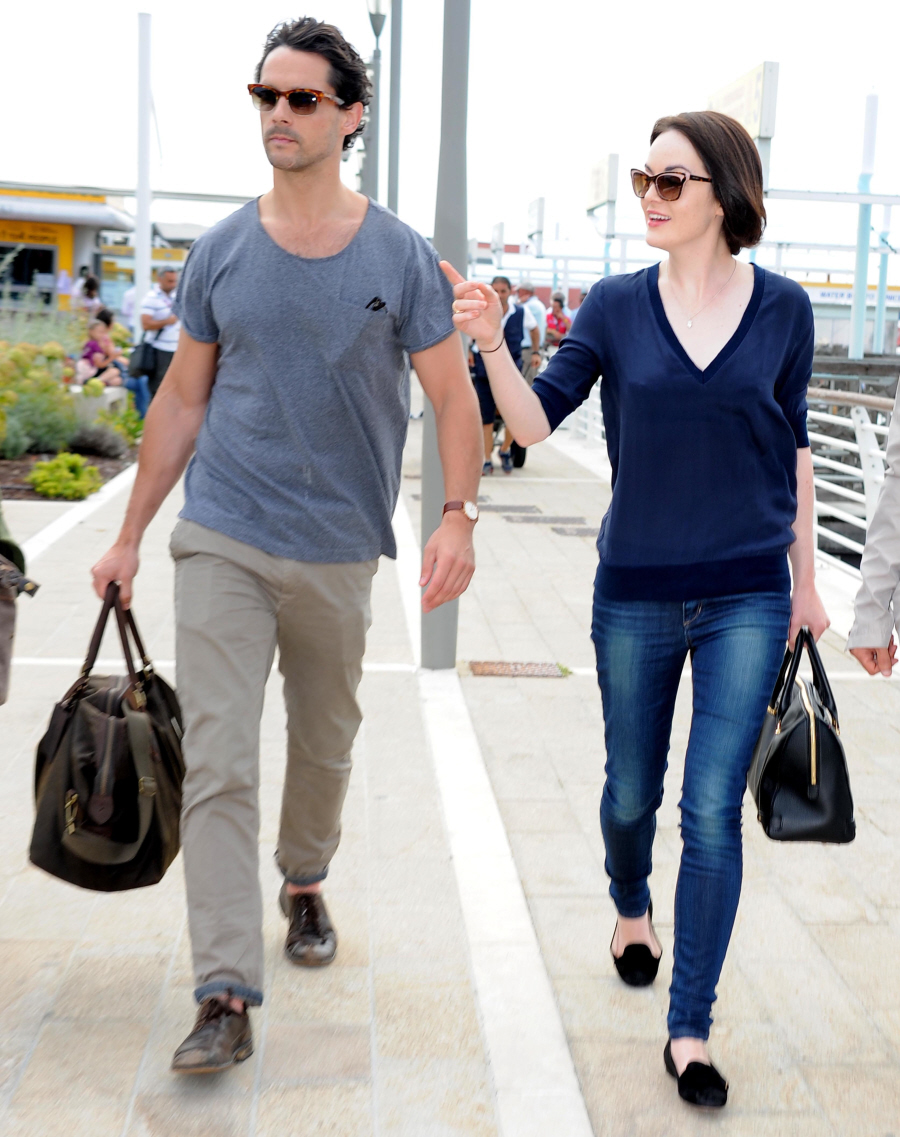 Photos courtesy of WENN.