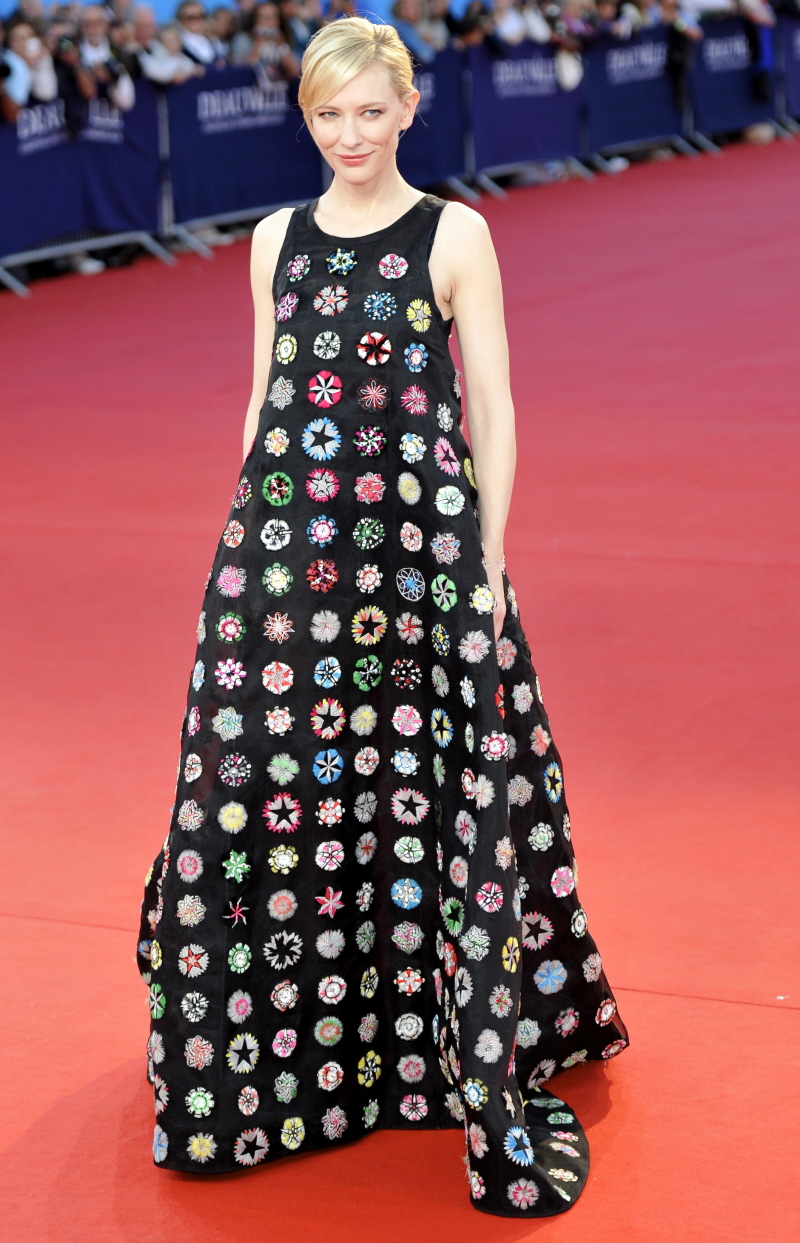 OMG. Seriously. Cate Blanchett walked the red carpet at the Deauville Film Festival for the premiere of Blue Jasmine and THIS was what she wore. Not to be confused with the Armani Prive dress she wore to Venice opening ceremony/event, which had problems of course, but nothing like this. Again, I would have a total hate-on for this Dior gown if it was anyone other than Cate. On Cate, it's… interesting? It's an intellectual look. As in, you have to really think about whether you like it, whether this is "good", whether this is fashionable. It's basically a maternity-style tent dress, only done in a hand-worked couture way. The top of the gown fits her perfectly. But she has such a great figure, and I don't get why she wanted to do this. Maybe she likes being an intellectual fashionista. One thing's for sure: La Blanchett will be the most interesting woman to watch this awards season.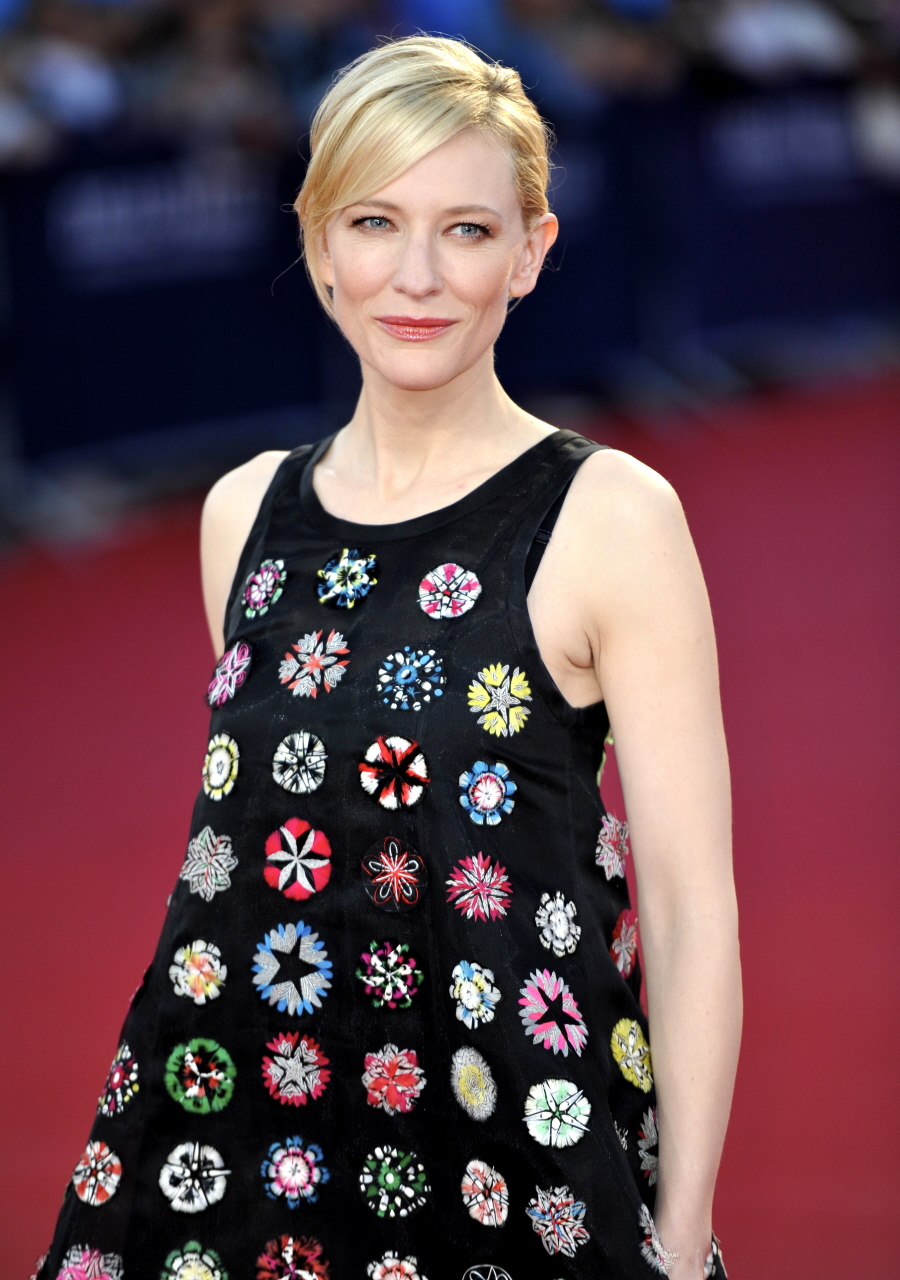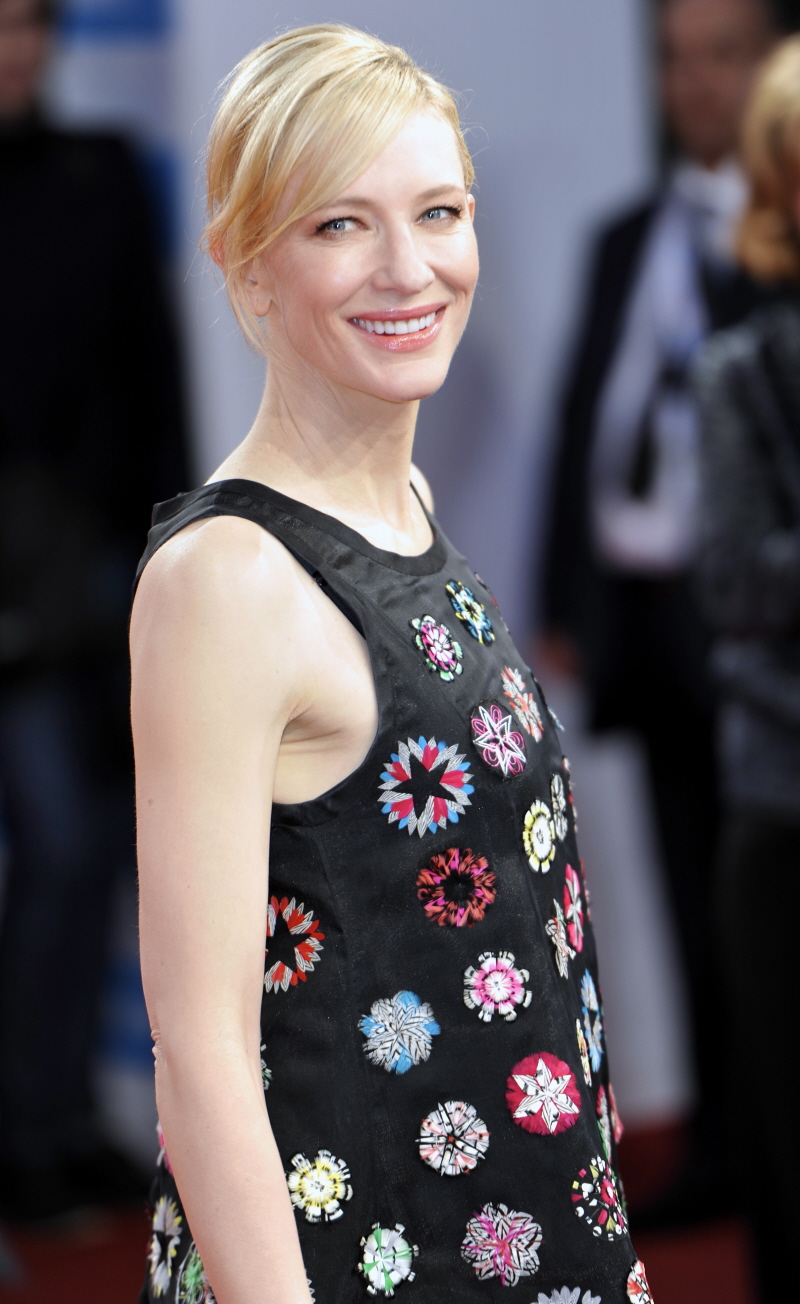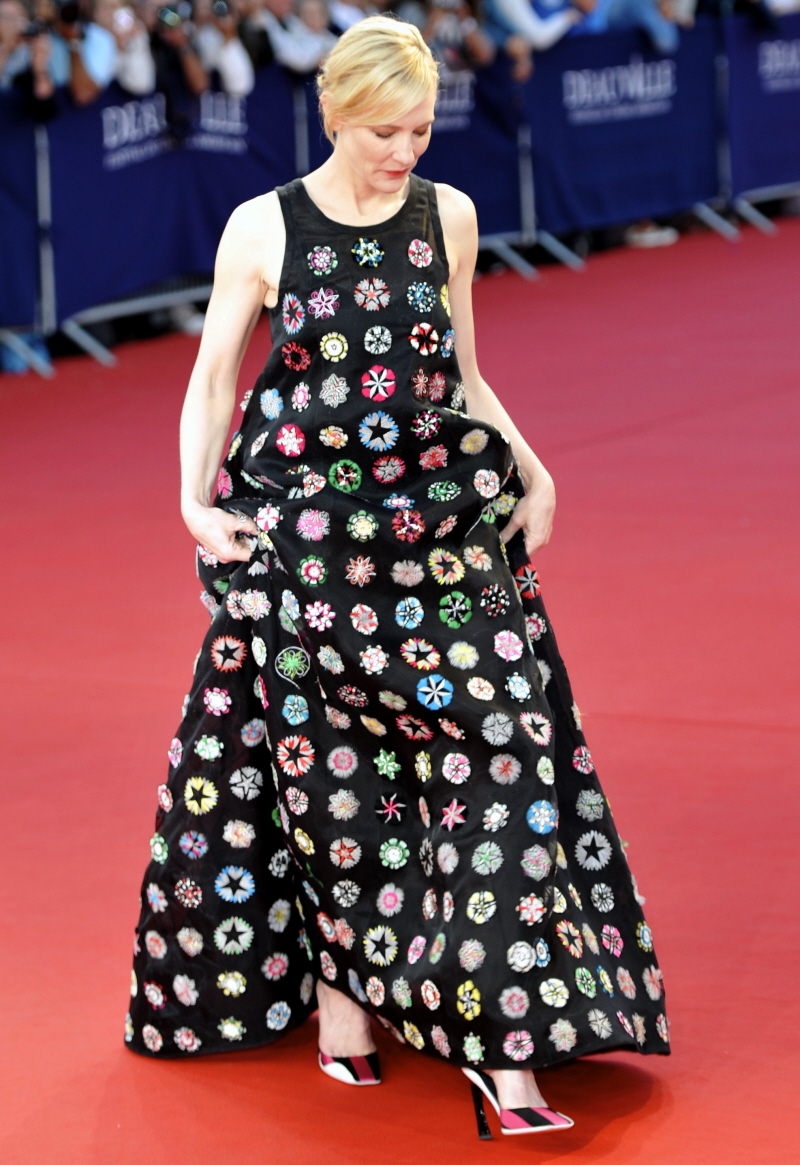 More photos from Deauville… Dakota Fanning in Elie Saab (the blue gown) and Alexander McQueen (the beige minidress). I hate both looks on Dakota for different reasons. For the McQueen, it would have been cute on Dakota if it was another color. She really should stay away from beiges, whites, creams and the like. As for the Elie Saab… on another woman, it would have been a boring but inoffensive look. But I hate it on Dakota! She didn't style it correctly – she looks like a 12-year-old wearing her mother's stuffy gown. Is Dakota even wearing makeup?!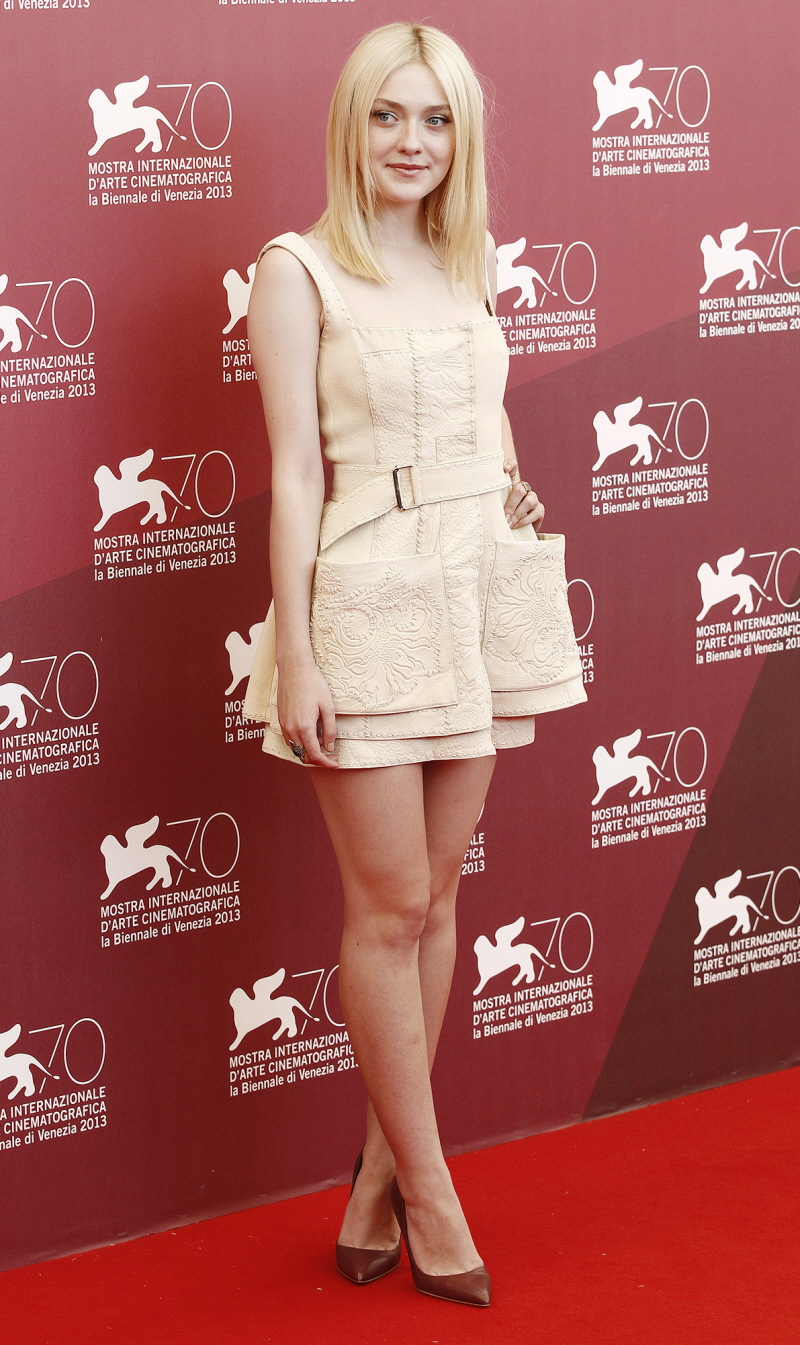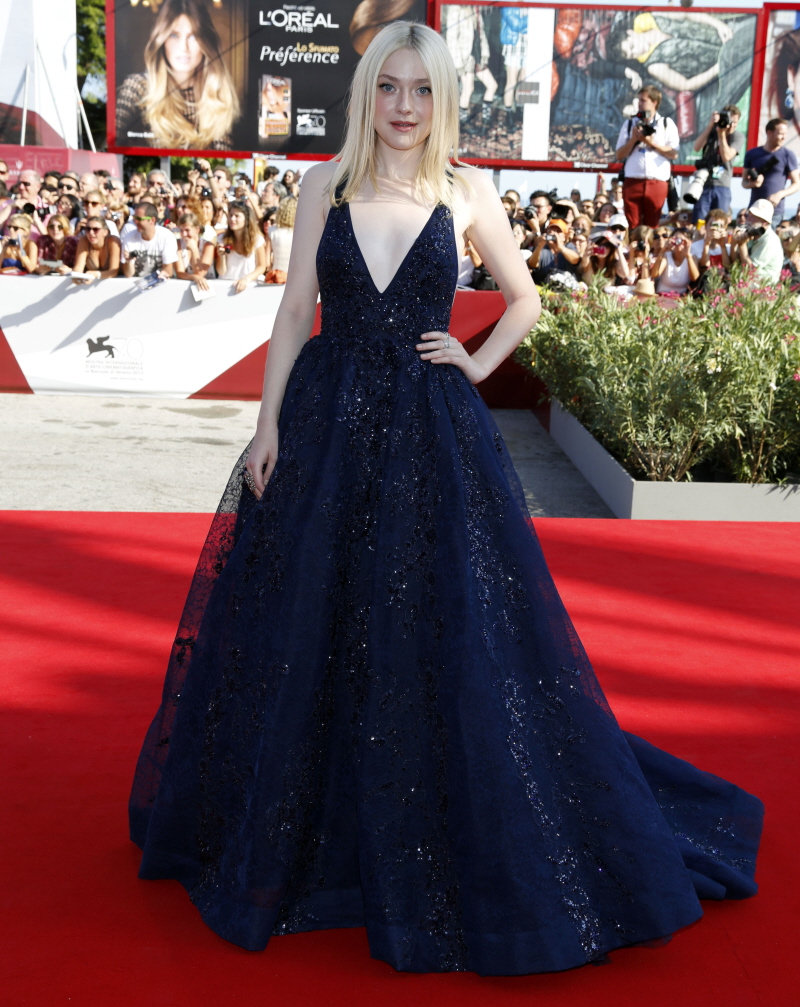 Michael Douglas is in Deauville to promote Beyond the Candelabra, and the critics LOVED it. Michael was also wearing his wedding ring, so the press is making a big deal about that.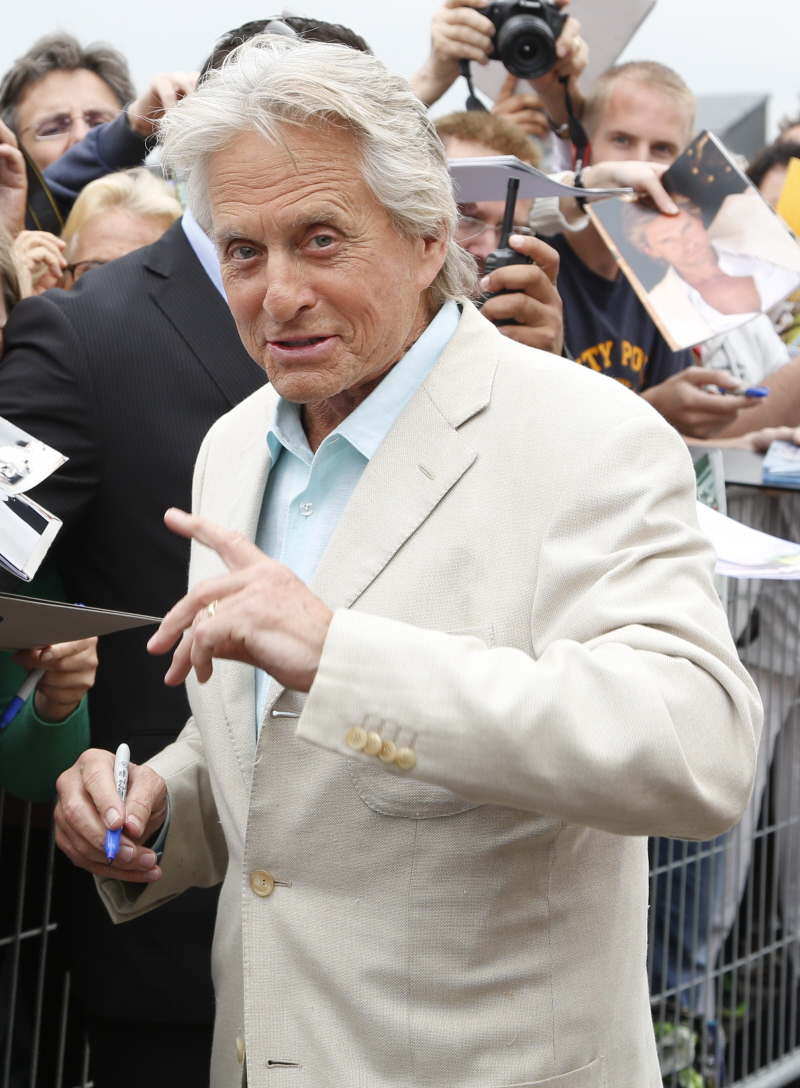 And Dame Judi Dench, just because I love her.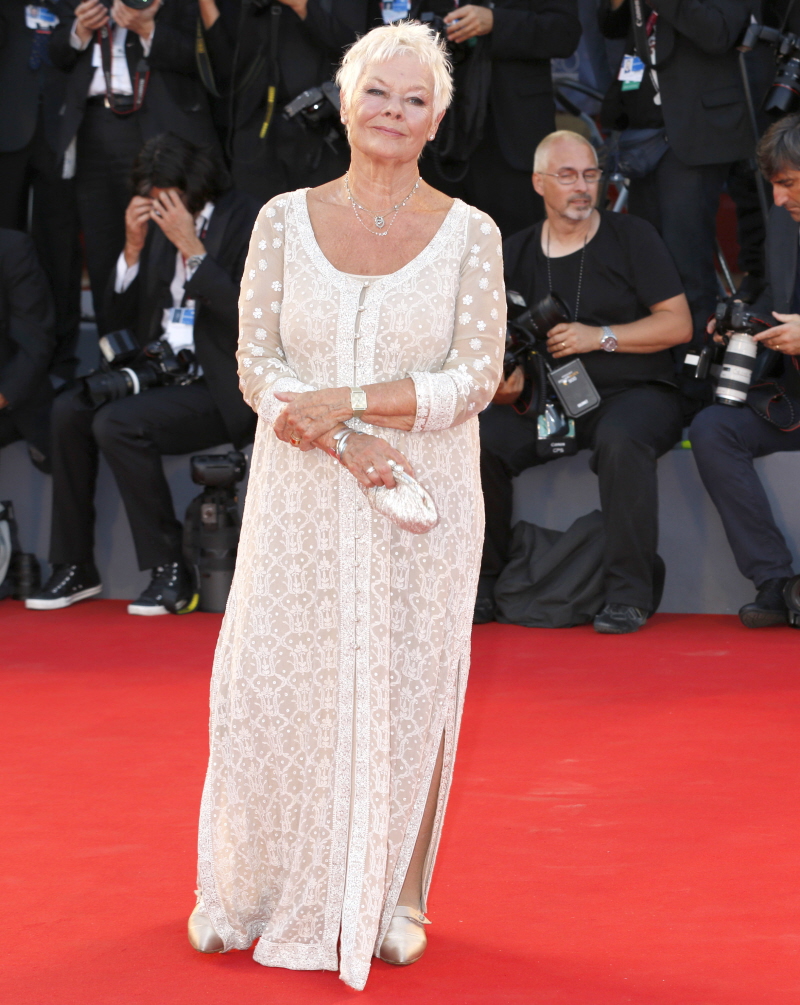 Photos courtesy of WENN.