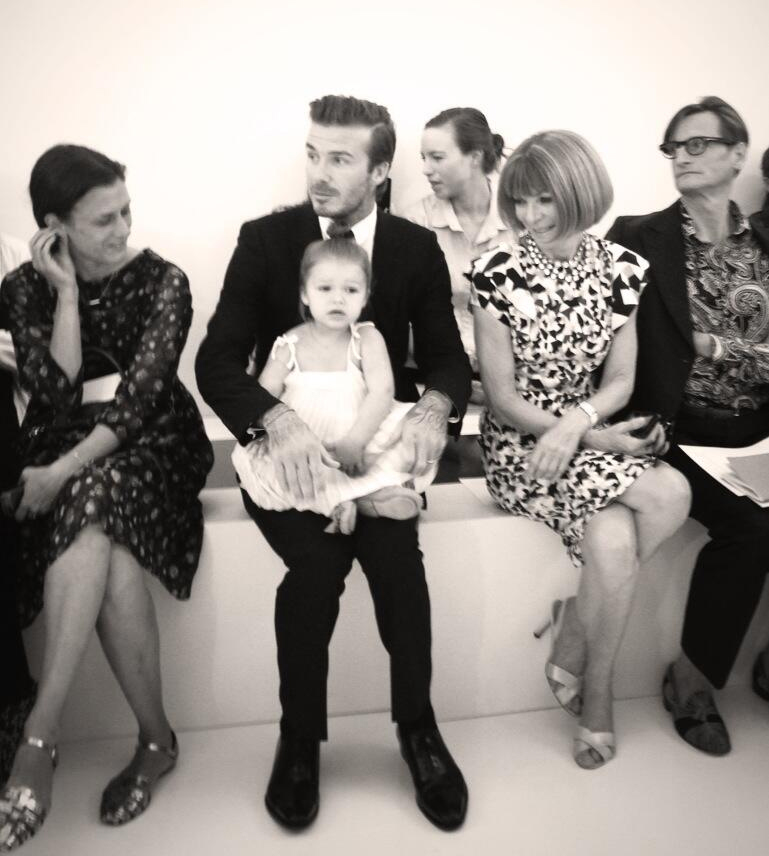 Anna Wintour can't be the devil because she smiles at chubby babies!! That's what I'm getting from this photo taken by Victoria Beckham and posted to her Twitter. She wrote: "All eyes on Baby Harper at #SS14 Victoria Beckham #NYFW x vb". Posh showed her Spring/Summer collection yesterday during NYFW. And David Beckham, Harper Beckham and Anna Wintour were front and center for the show.
Now, is this Victoria being clever? I think we could all agree that Posh would do just about anything to make the cover of American Vogue. And Wintour has expressed a fondness for David before, so of course Posh encouraged David and Anna to sit next to each other. And oh, here's beautiful baby Harper, of course. Part of me thinks that Anna was smiling at Harper because she was thinking, "Harper, you'll get the cover of Vogue before your mother ever will. You just need to lose 10 pounds!!" Because even the devil smiles at babies.
By the way, did you see Posh's S/S collection? It is NOT cute, in my opinion. You can see the photos here – there are a few cute dresses, I guess, but most of it is only for women built like Posh. I mean, a lot of designers only design for a specific woman's body-type, but it's especially pronounced in this collection. I absolutely loathe the high-necked, button-collar trend. It looks asinine. You know what I love though? The white blouse Posh wore for her show. Is that one of her designs?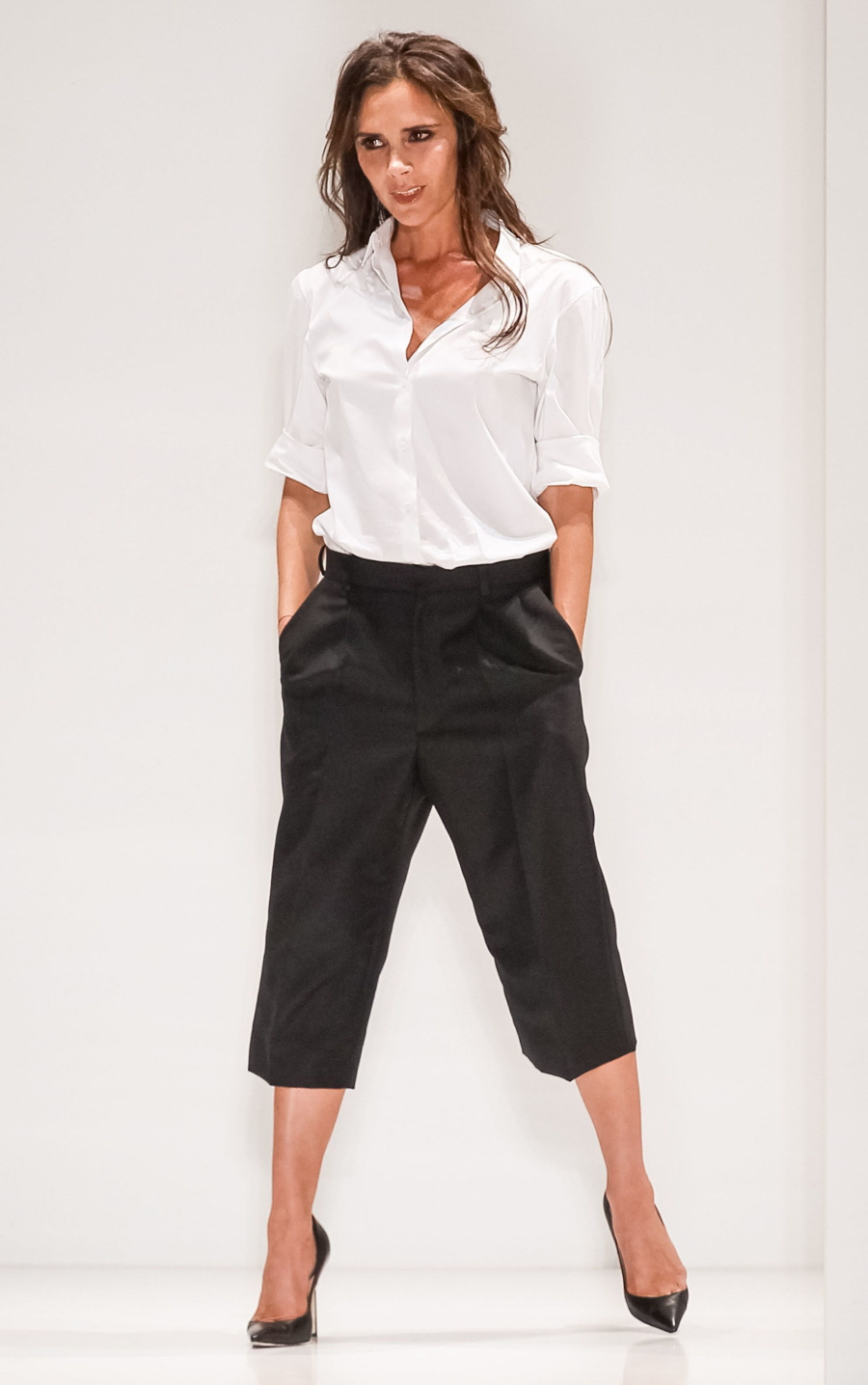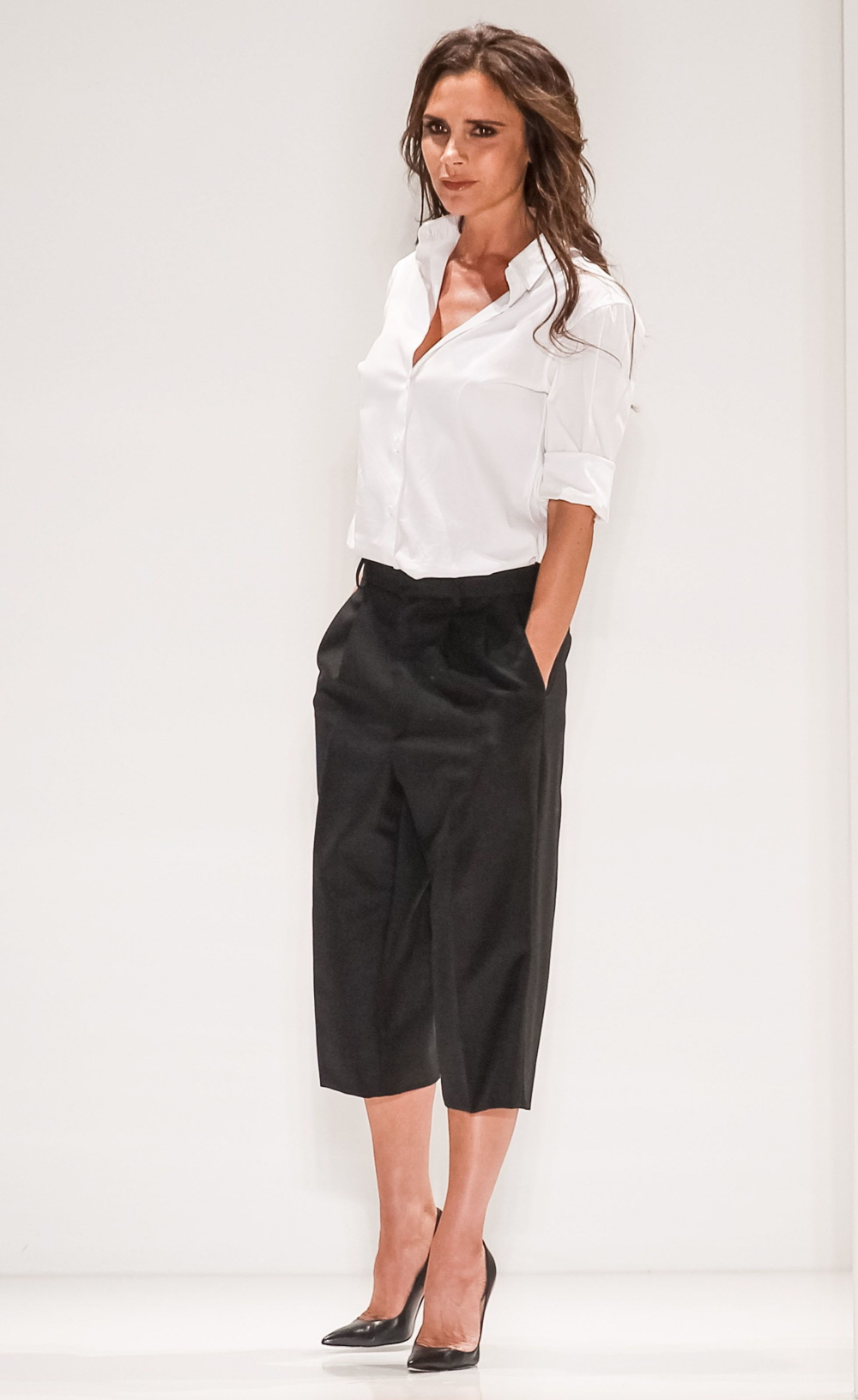 Photos courtesy of WENN, Twitter.