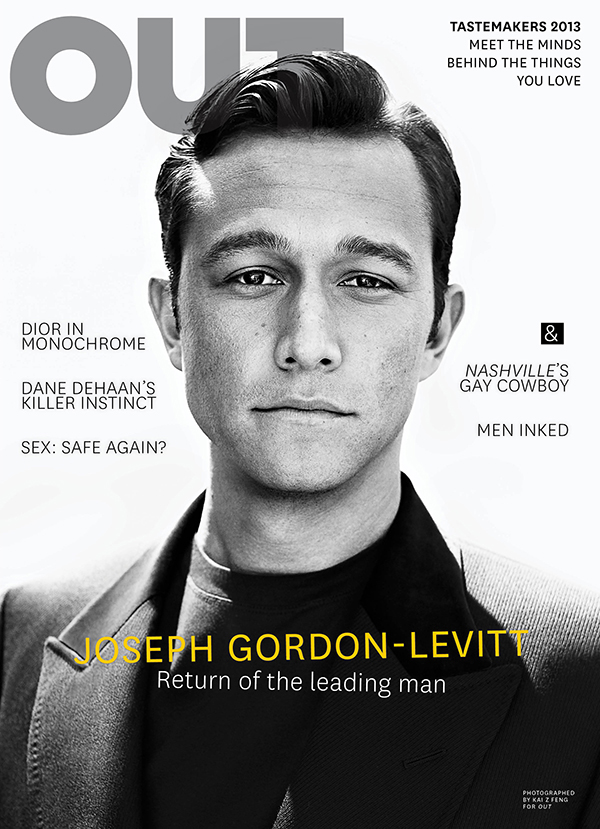 Joseph Gordon Levitt covers the October issue of Out Magazine to promote Don Jon. He doesn't quite look like a cartoon character on this cover, but damn, the Photoshop gods have not been good to JGL this week. It's such a shame because he's such a cutie. I don't know if the mags are trying to make him look older and lose the babyface, but whatever the reason, it's not working. Leave Joe's face alone.
Other than the cover, this shoot isn't too bad. Joe cuddles with a kitten and flaps his coat around sort of like Batman. Out's piece is called "Return of the Leading Man." JGL talks about all sorts of stuff including his transition from child star to adult actor, his brother's passing, and his feelings on pr0n. Oh and he talks about those pesky gay rumors too: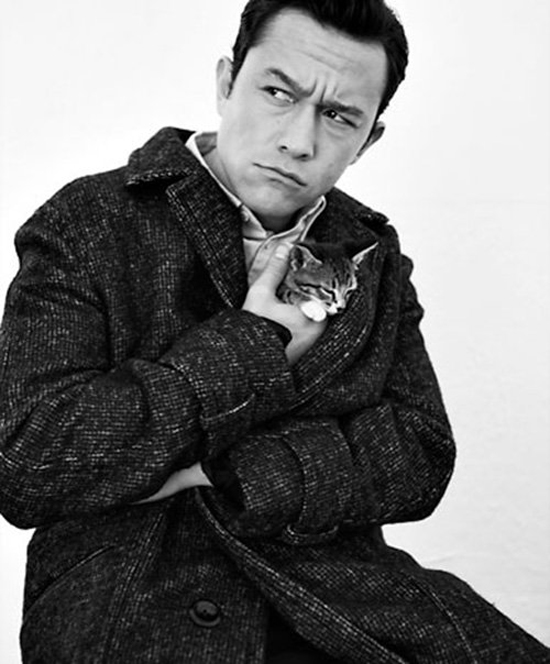 Leaving child stardom behind: "I auditioned for lots of little movies and no one wanted to put me in their creatively challenging roles because they didn't think I could do it. And I don't blame them. I was known for being on a farcical television show."

He's ambivalent toward fame: "It comes from a really young age. It can be really awkward and difficult to be thought of as this thing on TV. Before understanding it or being able to analyze it, I just knew it made me really anxious. I wouldn't just say 'No.' I was way more convincing than that. I would first act confused, and then I would try to understand what they were saying. I would play the part."

On his late brother, Dan: "He was so overwhelmingly positive and warm. One of my favorite things about hitRECord is how positive it is, especially compared to most of what goes on on the Internet, which can be snarky and cynical. I credit Dan with that. He couldn't help but get swept up in it, and it makes me so happy that the momentum continues today. I'm on the site every day, and the fact there's this warmth to it, it reminds me of him every time."

On his hippie parents: "I think they both instilled into me and my brother the feeling that we're part of the world, and that that's important — that we're all connected and everyone's well-being is tied to each other. They're hippies, but they were not so much about being flower children as getting something done, trying to stop this war, or changing civil rights or the feminist movement — and they still are that way."

On his new film, Don Jon, in which he plays a pr0n addict: "I wasn't interested in making a movie about pr0nography. I was interested in making a movie about how people treat each other like things, and all kinds of media can contribute to that. I've been working as an actor since I was a little kid, and I've always been fascinated, and a little horrified, by the way people relate to images they see on screen. Sometimes I feel I am seen as a thing more than a person, and I don't think that's unique to actors. I think everyone is subject to that kind of pigeonholing."

On not refuting paparazzi allegations he is gay: "That would be really tacky — they would win if I had to clarify."
[From Out Magazine]
Since the main character in Don Jon is comically obsessed with pr0n, I guess questions on the topic are inevitable. JGL seems very conscious about how that industry treats women, but it's not like he can change things with Don Jon. Like he says above, his movie isn't even really about pr0n.
I do like how Joe answered the question about gay rumors. Obviously, that kind of gossip doesn't bother him at all. He has had girlfriends before, right? My gaydar isn't going off for him at all.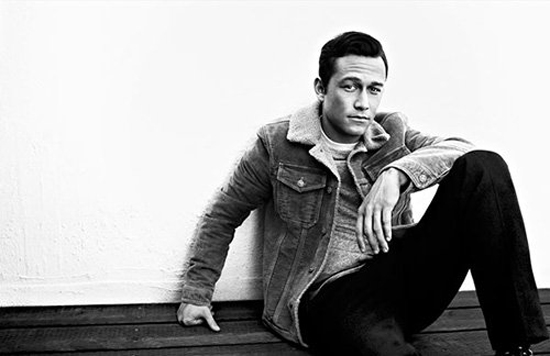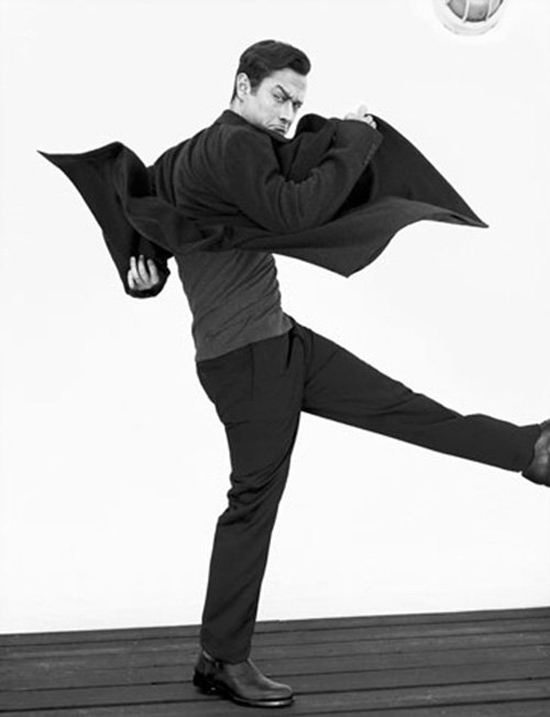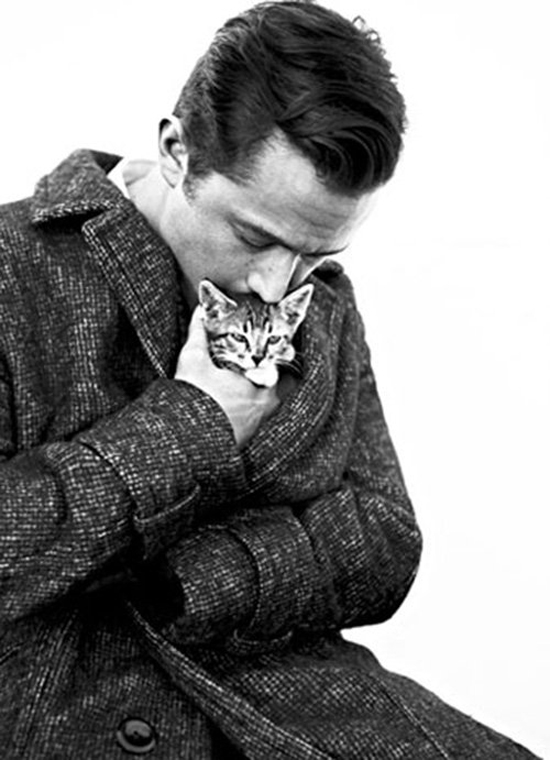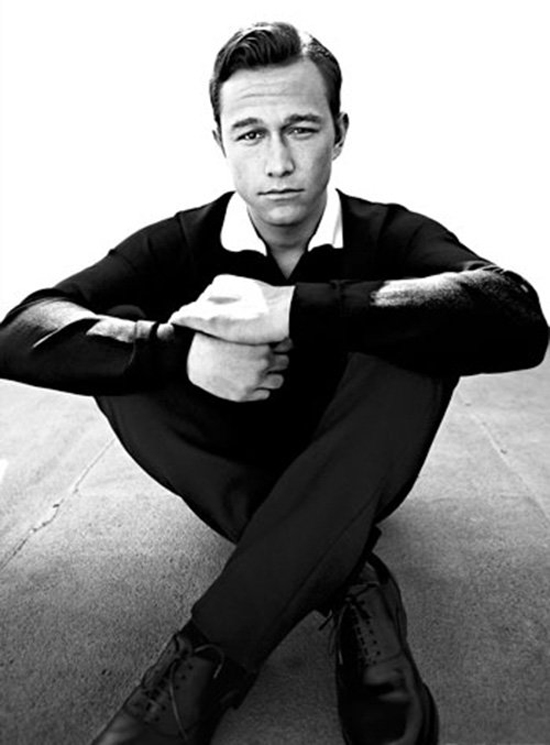 Photos courtesy of Out magazine