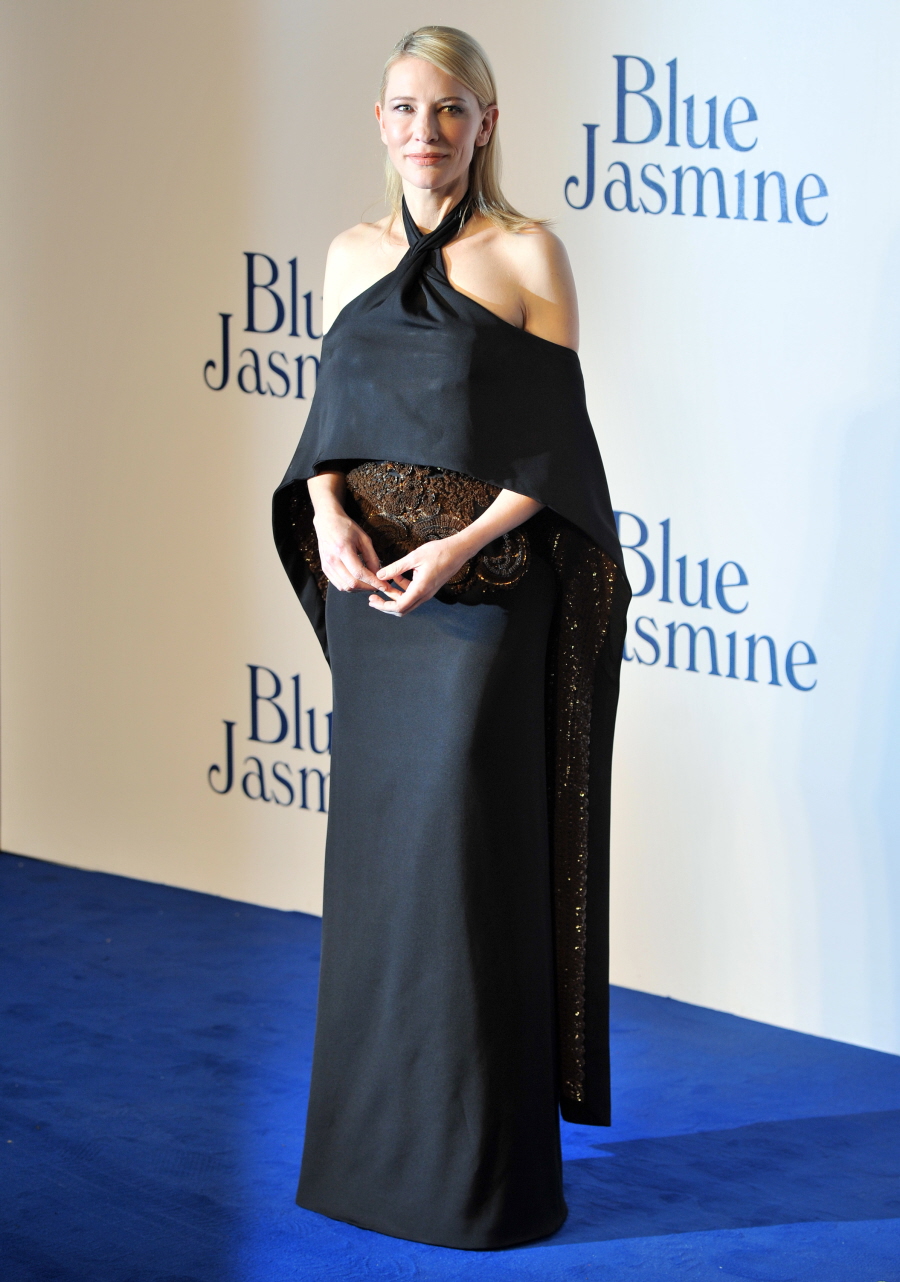 Yay! I get so giddy whenever I get to write about Cate Blanchett. I'm just excited to see her, and there's so much pleasurable anticipation for months of Blanchett photo-ops ahead of us. She will get an Oscar nomination for Blue Jasmine, I'm sure. Whether she will win, that's still up in the air. But won't it be fun to see her campaign? We haven't had a good Blanchett fashion show/Oscar campaign in several years now. She hasn't had any major nominations since 2008, maybe a little into 2009 with The Curious Case of Benjamin Button. Yay!
Anyway, these are some photos of Blanchett at last night' UK premiere of Blue Jasmine. As you can see, Cate wore this completely… odd… Givenchy. It's Givenchy Fall 2012, so it's a few seasons old already, yet I don't remember seeing this on anyone before now. Think of it this way – this would look terrible on every one of the girls who wear Givenchy these days (Kim Kardashian, Beyonce). But on Cate… it sort of works? It has some kind of weird, built-in cape that seems bejeweled. Cate's shoulders are beautiful. And her face is exquisite.
While she was promoting Blue Jasmine in London, Cate discussed the state of politics, specifically women in politics and the politicization of women:
Cate Blanchett has told Sky News she has ruled out going into politics, although she is concerned that a "wave of conservatism sweeping the globe" is affecting the role of women in society.

The Australian is in London to promote her new film, Blue Jasmine, directed by Woody Allen. He is famous for making muses of his leading ladies but Blanchett, who describes herself as a feminist, believes equality for women has yet to be achieved.

"I'm reading a book by Ann Summers called The Misogyny Factor, and I feel that all of the steps forward that we've made … a lot of those have been rescinded," she said. "Conservatism is affecting the way women perceive who they are in the world."

When asked about the sexism scandal involving Australia's former prime minister Julia Gillard, the actress said: "Whether you admire her as a politician or not, as a woman and out of respect for the office of the Prime Minister, how she was treated was quite shocking."
Has a "wave of conservatism" really swept the globe? Eh. With issues of feminism, it often feels like one step forward, two steps back, but is the world more radically conservation and/or radically anti-woman right at this moment than, say, five years ago? Ten years ago? There are cracks in the glass ceiling and I'm hopeful. That being said, now I kind of want to read The Misogyny Factor. Maybe that will be our second Celebitchy Book Club Selection after we finish reading A Visit From the Goon Squad? (By the way, we'll be reviewing and discussing our first selection on October 6th.)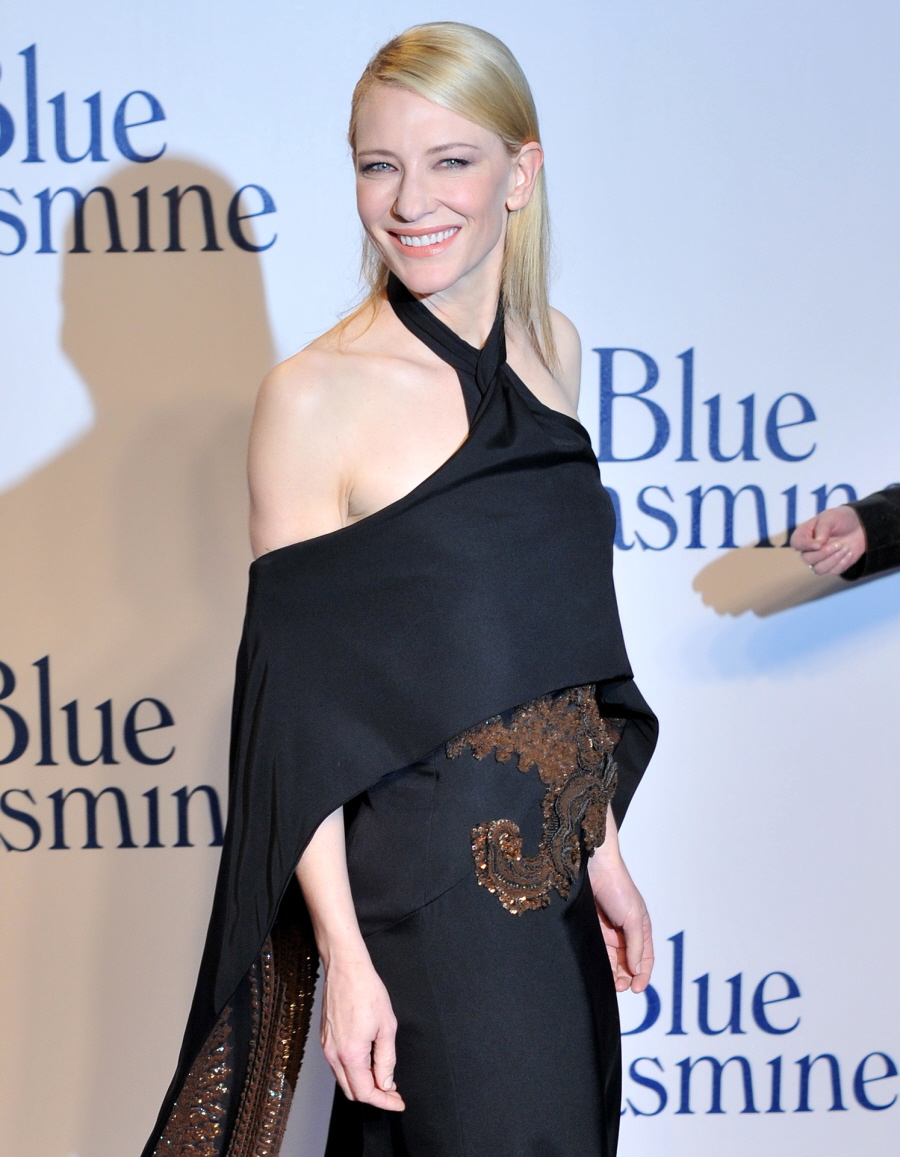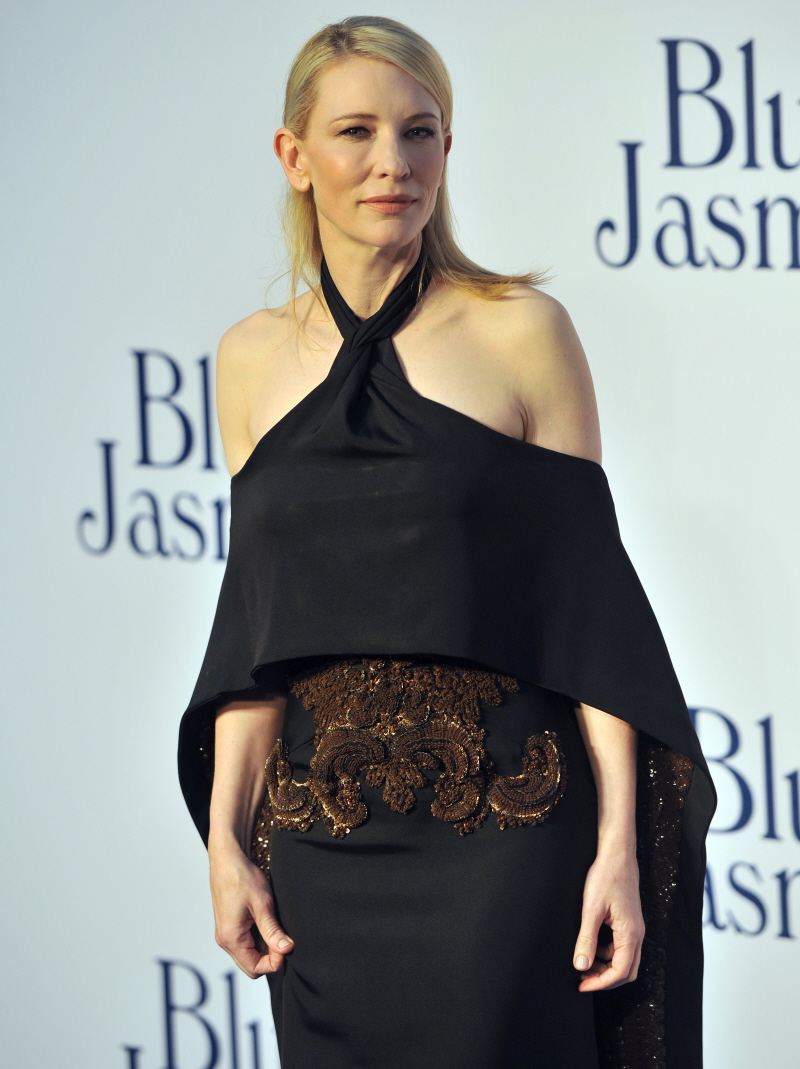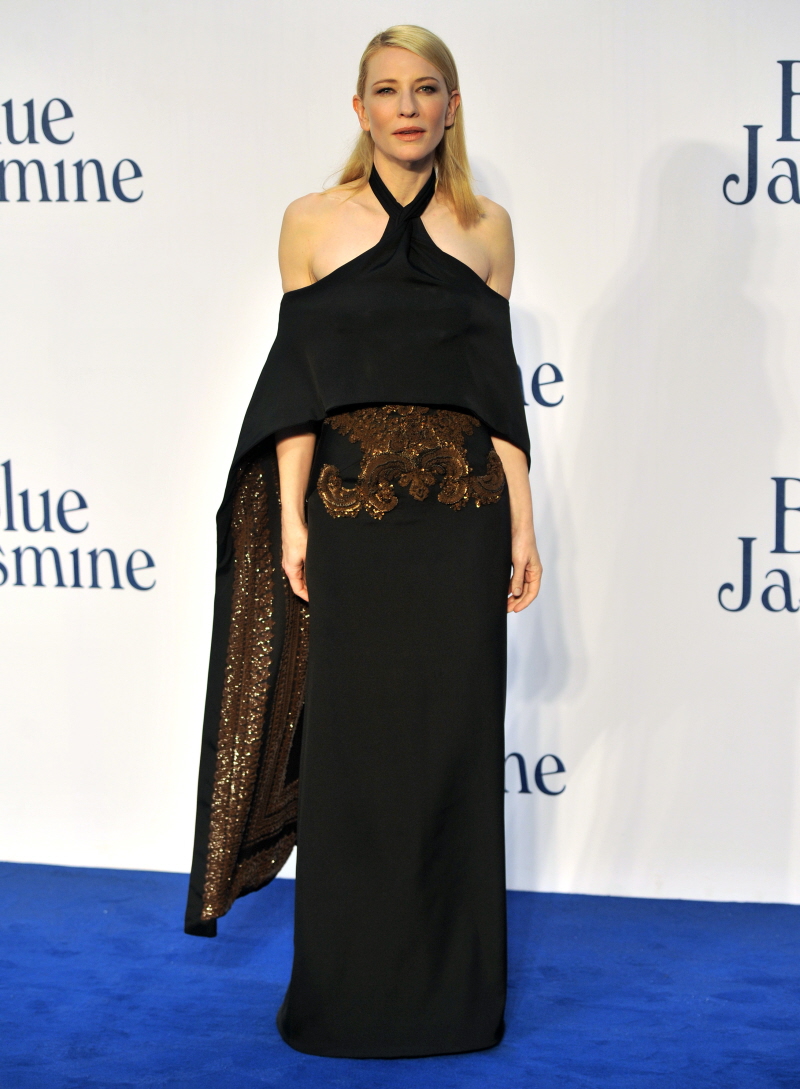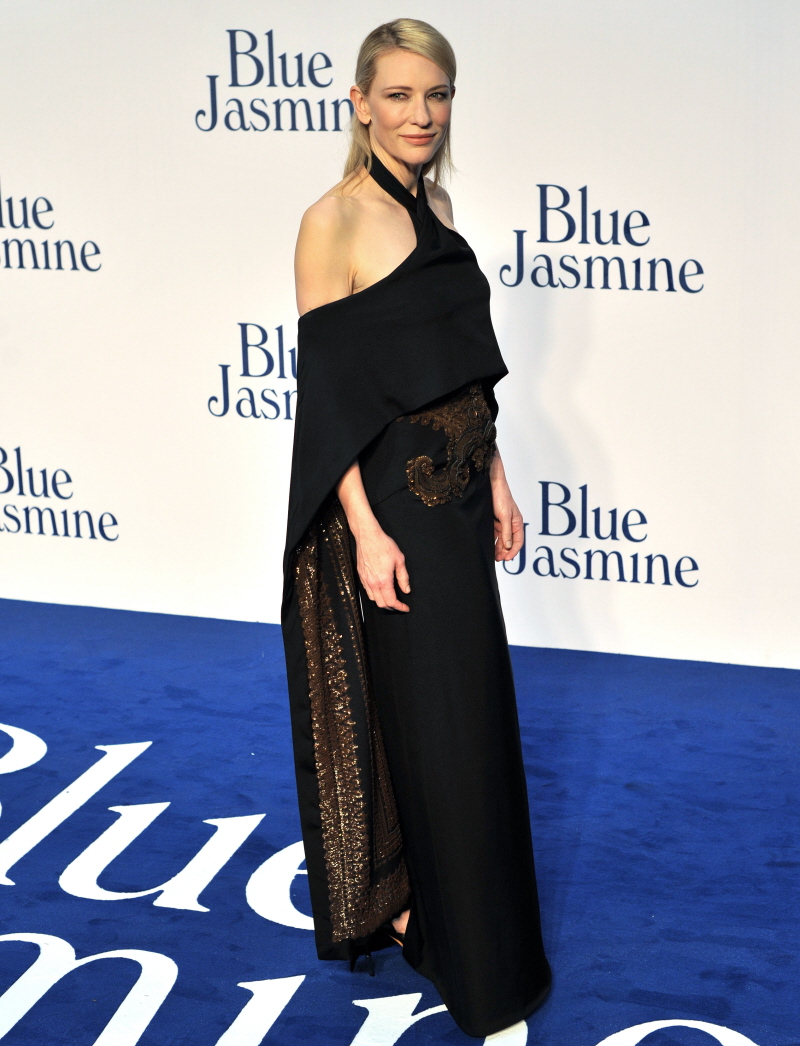 Here's a photo of Cate in Tom Ford, leaving the Tom Ford show during London Fashion Week a few days ago.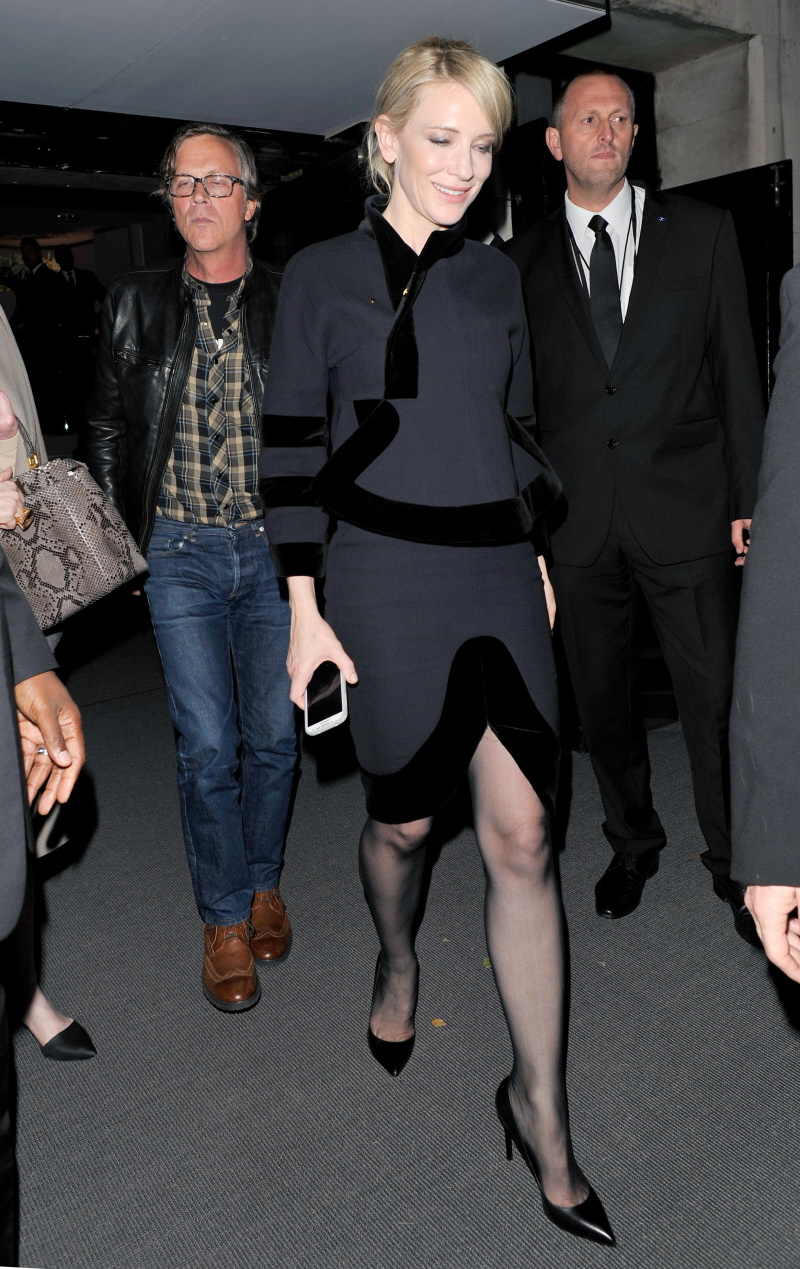 Photos courtesy of WENN.