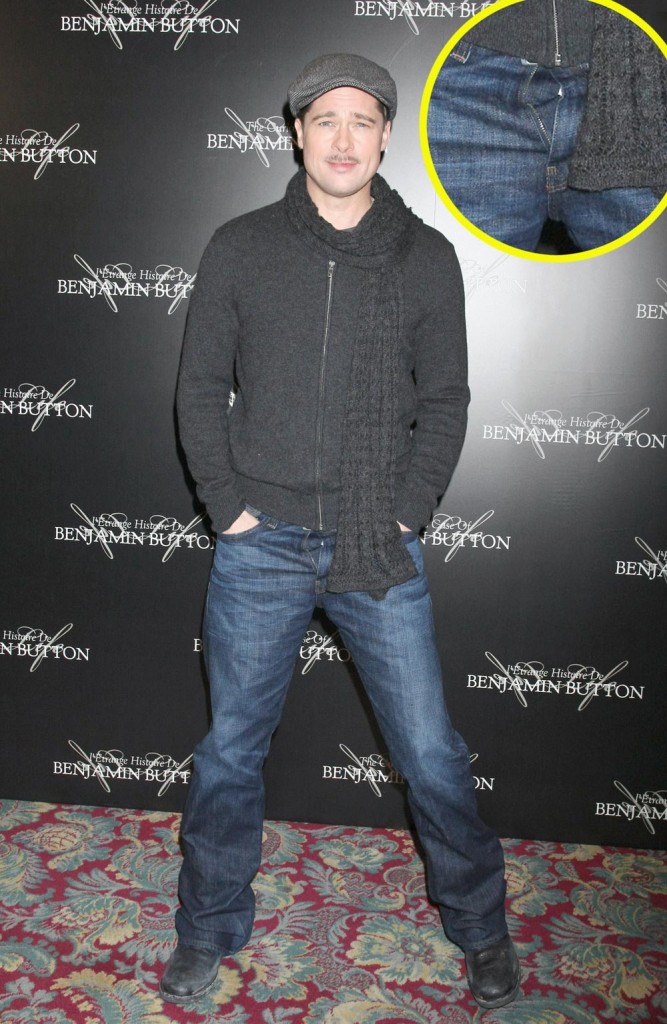 Maybe all that good German beer is finally catching up with the 45 year-old father of six. Brad Pitt was seen posing for a photocall for The Curious Case of Bejamin Button in Paris today with the zipper on his jeans completely open. You would think that someone would have let the poor guy know, but at least his underwear and goods remained hidden.
Yesterday came news from a journalist for German newspaper Bild that Pitt downed beers at the after party for Benjamin Button in Berlin. Pitt was also photographed with a beer in hand and what looked like a small bottle of wine in his pocket on two separate occasions that night.
Pitt might be slightly embarrassed at the gaffe, but he's probably too elated from the news of his Oscar nomination this morning to let it bother him for long.
It's happened to the best of us, but is rarely as well documented.
Photo Credit: Fame