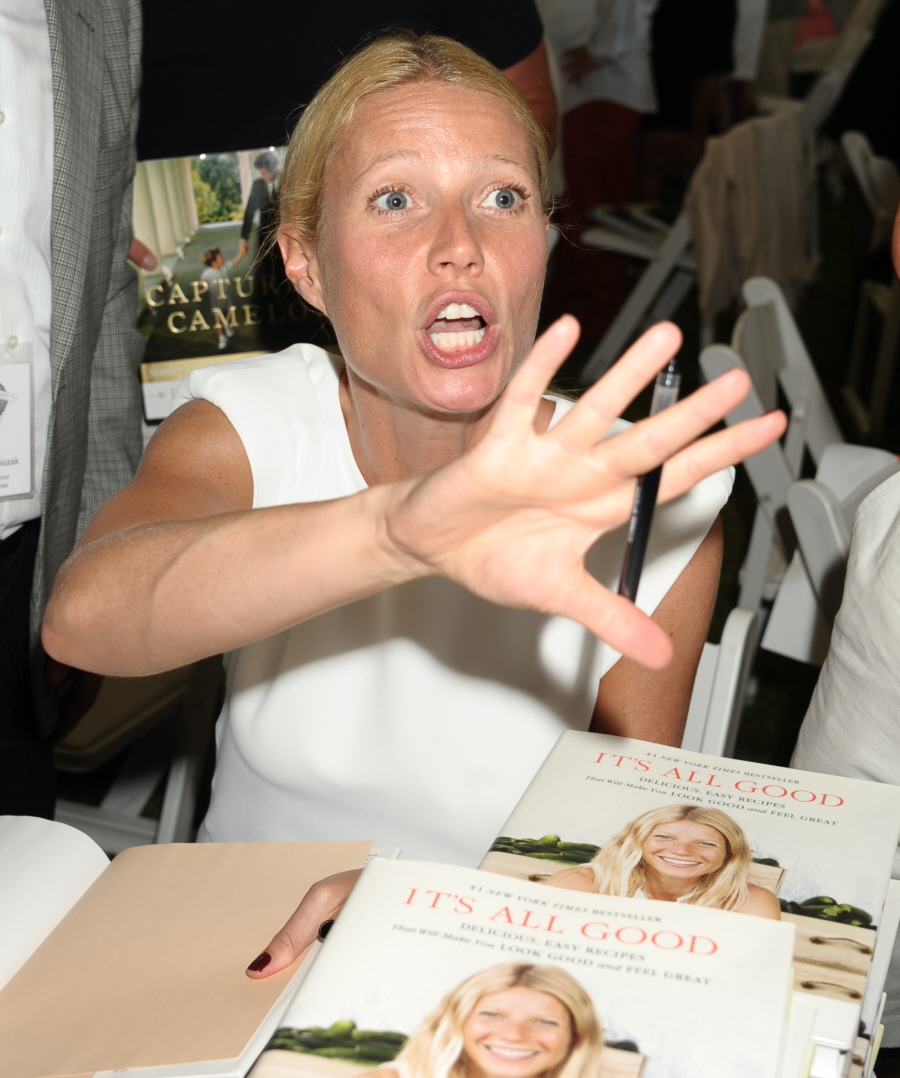 Gwyneth Paltrow was supposed to be the victim of a very dishy slam-piece by Vanity Fair. The article was supposed to be in the September issue. We were all prepared for it. Gwyneth was prepared for it too, and she apparently sent an e-mail around to all of her friends and associates, ordering them to not cooperate with a sleazy tabloid like Vanity Fair ever again. The September issue came and went and there was no Goop article to be seen.
And now Star Magazine has come in and decided that if VF doesn't have the balls to do it, they will. So in this week's Star, we have the alternate-universe article about what the VF article should have told us. Apparently, Gwyneth slammed VF to friends because she feared the article would damage her career and that the focus would be on her status as "Hollywood's Most Hated Celebrity". She was also worried that the article would focus on "her propensity for one-upmanship, which has ruined friendships with Winona Ryder and Madonna. A source says: 'Gwyneth is obviously hiding something, and she's going out of her way to make sure it doesn't get out.'"
One of my favorite parts: "Accusations of infidelity have dogged her years. When her engagement to Brad Pitt ended in 1997, rumors surfaced that she'd cheated on him with her Sliding Doors costar John Hannah, and a reported fling with her A Perfect Murder costar Viggo Mortensen allegedly derailed her relationship with Ben Affleck." I think Star has the timeline off on that one? Let me check…well, it seems that Brad and Gwyneth did split before she began filming A Perfect Murder, but she filmed A Perfect Murder way before she and Ben Affleck were done, so that timeline doesn't make much sense. I do think she and Viggo boned though. And maybe she cheated on Ben with Viggo? As for John Hannah… I love John Hannah. If Goop banged John Hannah, then I like her a little bit more for that one.
But the best part of Star's dishy piece is this whole section:
Star has been on the receiving end of Gwyneth's wrath. Recently, a tipster reported that Gwyneth had carried on an affair with a literary figure, prompting Star to investigate the claim. We reached out to a former personal assistant of Gwyneth's rumored lover, who was hesitant to provide information.

It appears that the ex-assistant then contacted her former employer, who most likely infirmed Gwyneth or her representatives immediately, as Star received a threatening letter from the actress' attorney – which did acknowledge that Gwyneth and the gentleman in question did know each other and had been to dinner together more than once – within hours of speaking with the ex-assistant.

This preemptive strike could be regarded as highly unusual, as Star had not yet undertaken the formality of contacting Gwyneth's publicist or agent (as we would for any subject of an investigation) to alert them to our upcoming feature and to ask for a comment. We do occasionally receive a legal letter AFTER making this standard "comment call" but to receive such a communication beforehand is almost unheard of.

Whatever Gwyneth's reasons for trying to suppress these investigations, Vanity Fair, for one, seems to be pushing ahead with its expose. The question is: will her marriage survive whatever information comes out?

"Chris knows about Vanity Fair's story and has heard rumors about what it might bring up, but his wife is still keeping him in the dark," the source says. "There is a lot of tension over it in their house at the moment and it could threaten to destroy their marriage."
[From Star Magazine, print edition]
Star then adds some ominous quotes from sources like "Where there's smoke, there's usually fire – and in this case there is a lot of smoke." Star also writes: "Damage Control? Two days after Star received legal threats for investigating Gwyneth's supposed affair, the actress – who is rarely photographed with her husband – appeared out with Chris." Huh. So who is this mysterious literary figure? John Grisham? No. Stephen King? Ha. The late Christopher Hitchens? TOO SOON. How about Salman Rushdie? I could totally see that. And CB suggested Dave Eggers. Totally.
Star then goes on to note that Gwyneth also went to a Dodgers game last week with her kids… and her ex-boyfriend Donovan Leitch, who she dated way back in 1994. Apparently, they've "been friends for many years and went to the game with their kids." But in the photos, they look super-affectionate. Huh. Has Goop been fooling around this whole time?!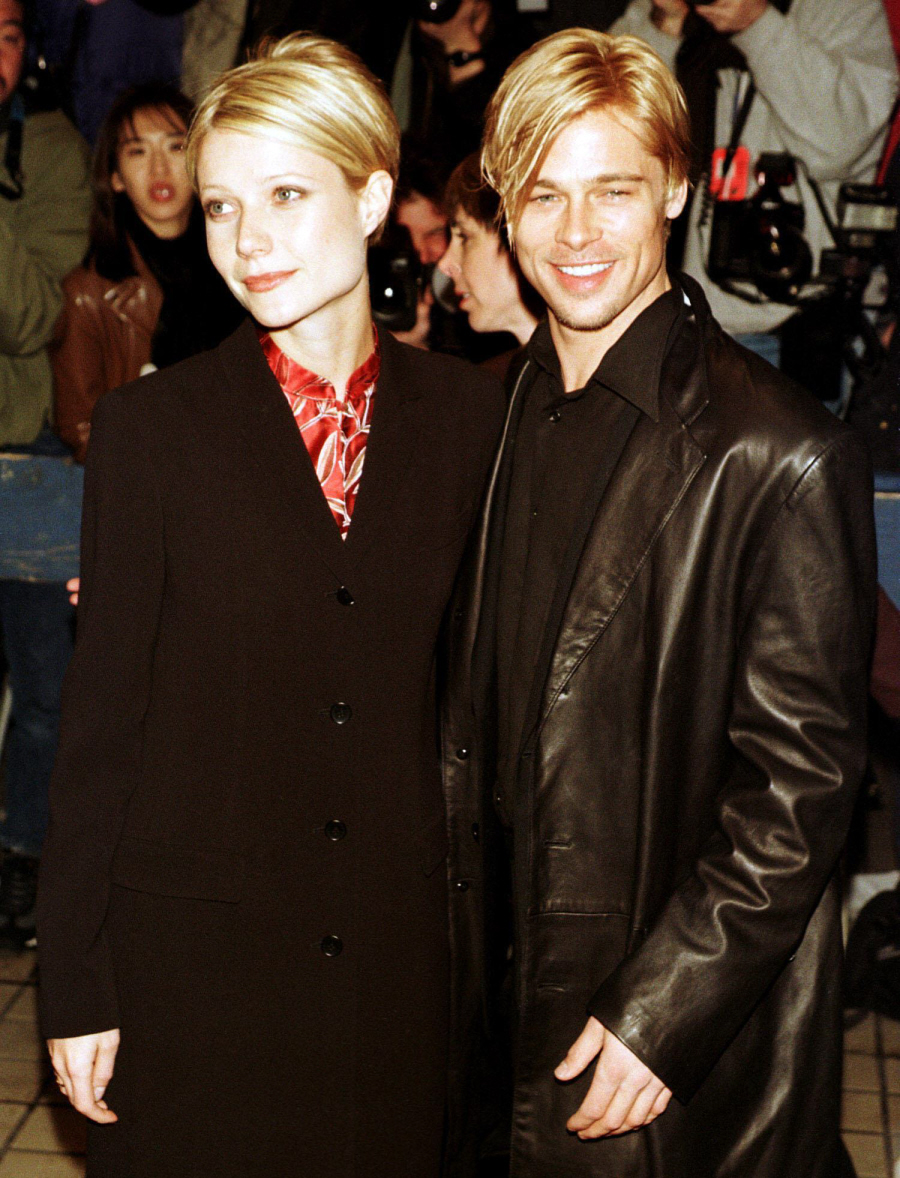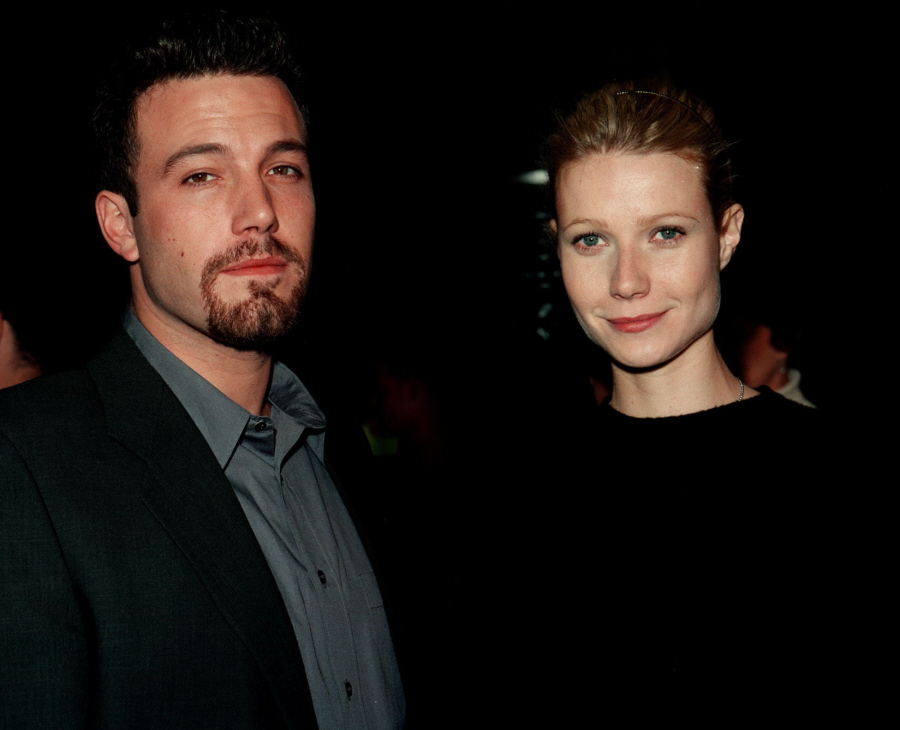 Photos courtesy of WENN.