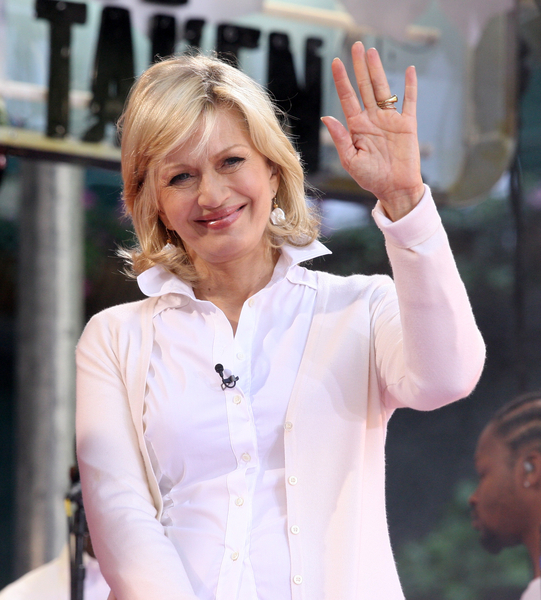 Poor Diane Sawyer. ABC News kept her on the air for an entire 24 hours over the course of the inauguration. Not surprisingly, Sawyer started acting odd and goofy, with many wondering if she was drunk. She was rambling on about kids and the Jonas Brothers in an intoxicated, slurring fashion. But it turns out Sawyer didn't attend a single inaugural ball (thus wasn't overindulging in the open bar) – and her crazy, slurred speech was probably just due to extreme exhaustion.
The Inaugural Balls went on all night and it looks like Good Morning America's Diane Sawyer enjoyed the open bars. Thanks, ABC, for not pulling her off the air despite all this slurred nonsense.

Thanks to hero intern Bette Bentley for compiling this wonderful video of America's Drunkest Former Nixon Staffer Journalist mumbling things about children and boots.

CORRECTION, JESUS: Diane Sawyer did not attend a single ball! She was up all night reporting. So they just had her on GMA after a full 24 hours of being on television despite the fact that no news actually happened yesterday, or this morning. It was a sick Jackass-style stunt of some kind we think?
[From Gawker]
Wow, that was really, really harsh of ABC. I'm fairly certain they've got other reporters. They should have figured out some kind of shift schedule or something. Sawyer really does seem like she's inebriated, but unless she had enough time to get away from the cameras and consistently down a few, I doubt there's any chance of that. Exhaustion can do crazy things and really mess with your head in a way you wouldn't believe possible… until it happens. I wonder if she or ABC will address this matter on the air and offer an explanation? Hopefully they'll be more mindful in the future, and will work out some way to keep their reporters from appearing soused on the air.