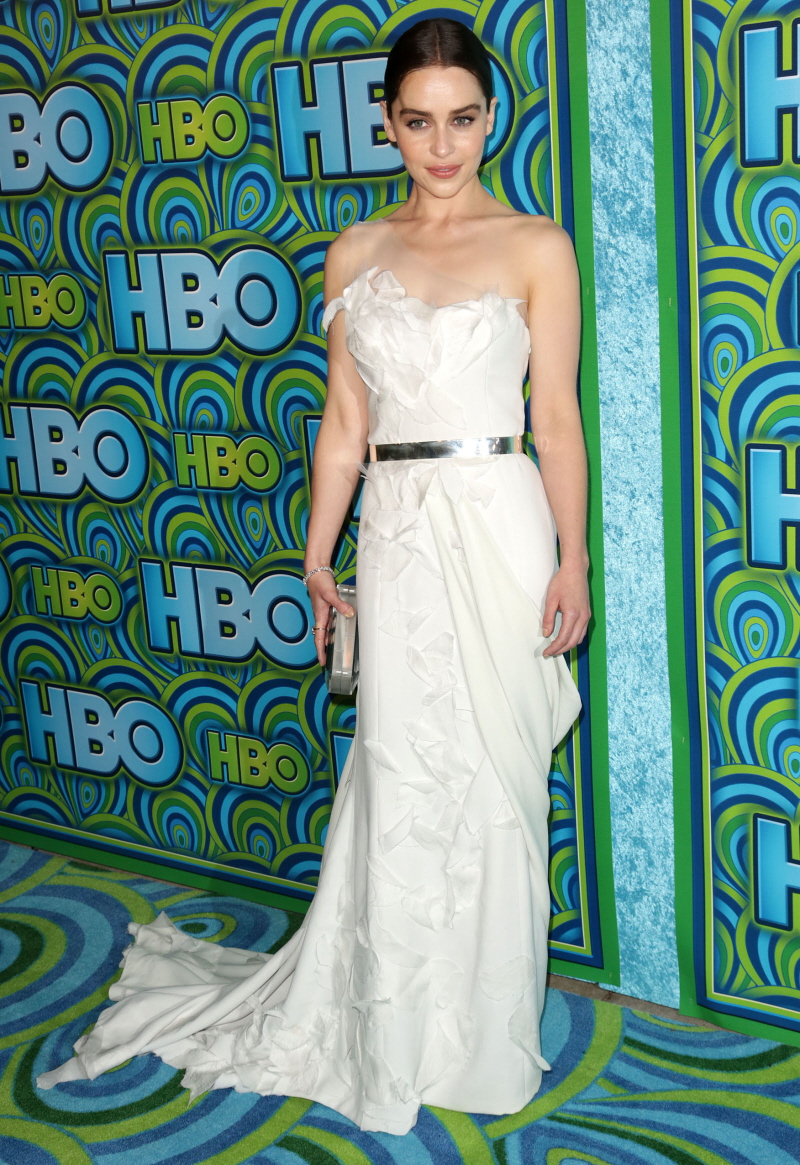 Was this Emilia Clarke's first time at the Emmys? I think it might have been. And Emilia did not really deliver the fashion p0rn that I hoped for. Then again, Emilia is sort of an unknown quantity for fashion – she's beautiful and she's petite, but I'm never paying that much attention to what she's wearing.
For last night's Emmys, Emilia wore Donna Karan Atelier. This crap looks like it's from The School of Marchesa, right? I actually had to double-check to make sure the fashion ID wasn't wrong. This really is Donna Karan. And it's awful!! WHY, KHALEESI? This is why I hate when "pale colors" are in style for a particular season – because most actresses up for awards are pale white women who look washed-out (if not cracked-out) in pale colors. This Donna Karan might have been slightly better if it was in a rich, flattering color like aubergine or even a bold hot pink. As it is, it just looks like a really cheap wedding gown. And her makeup & hair are terrible too. STOP WITH THE CENTER PARTS.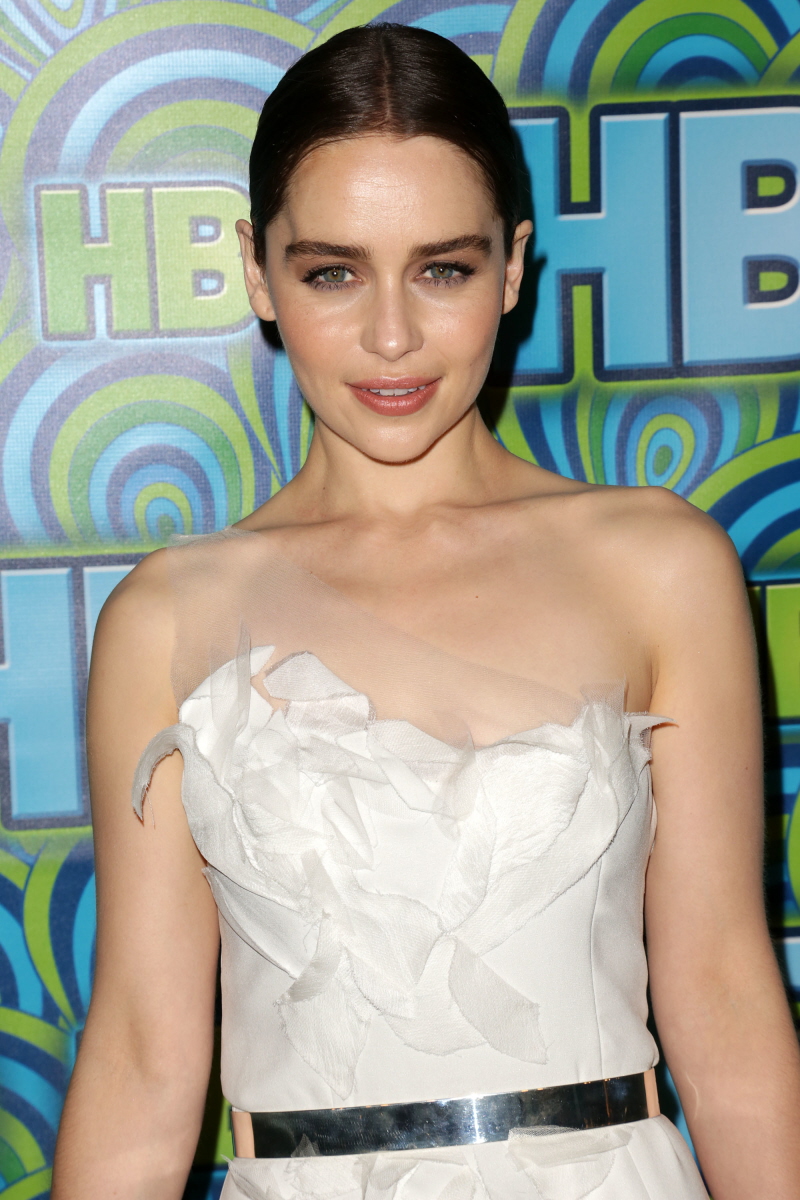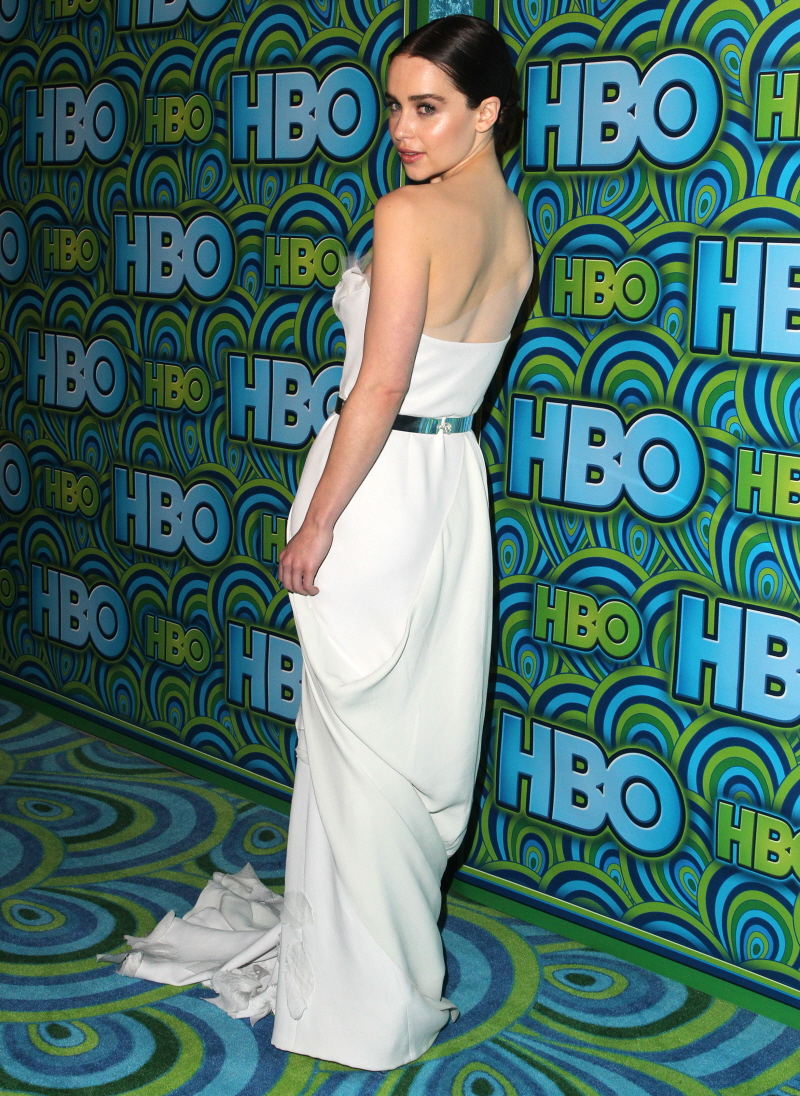 Holy crap, Lena Headey is NOOOOooo. She wore Alessandra Rich. Giant granny panties and a black lace robe, basically. And then to add insult to fashion injury, she paired this sh-t with WHITE SHOES. Dear Lena: NO. Stop it. You're beautiful, but you need to find a real stylist.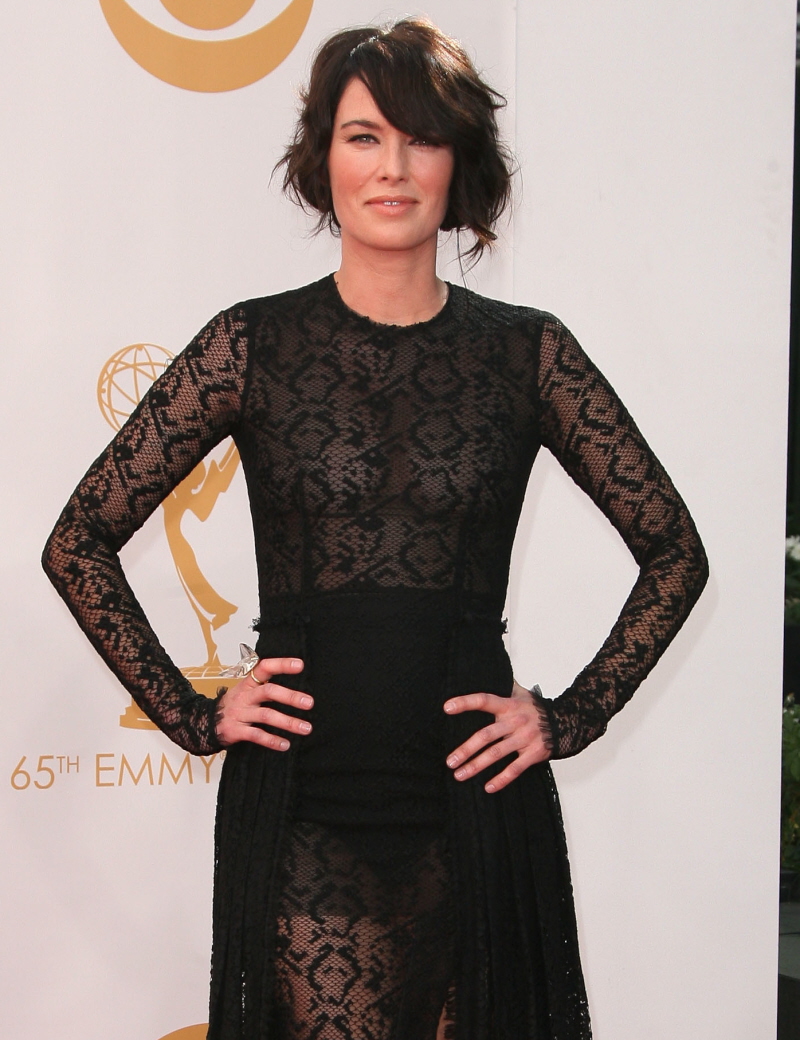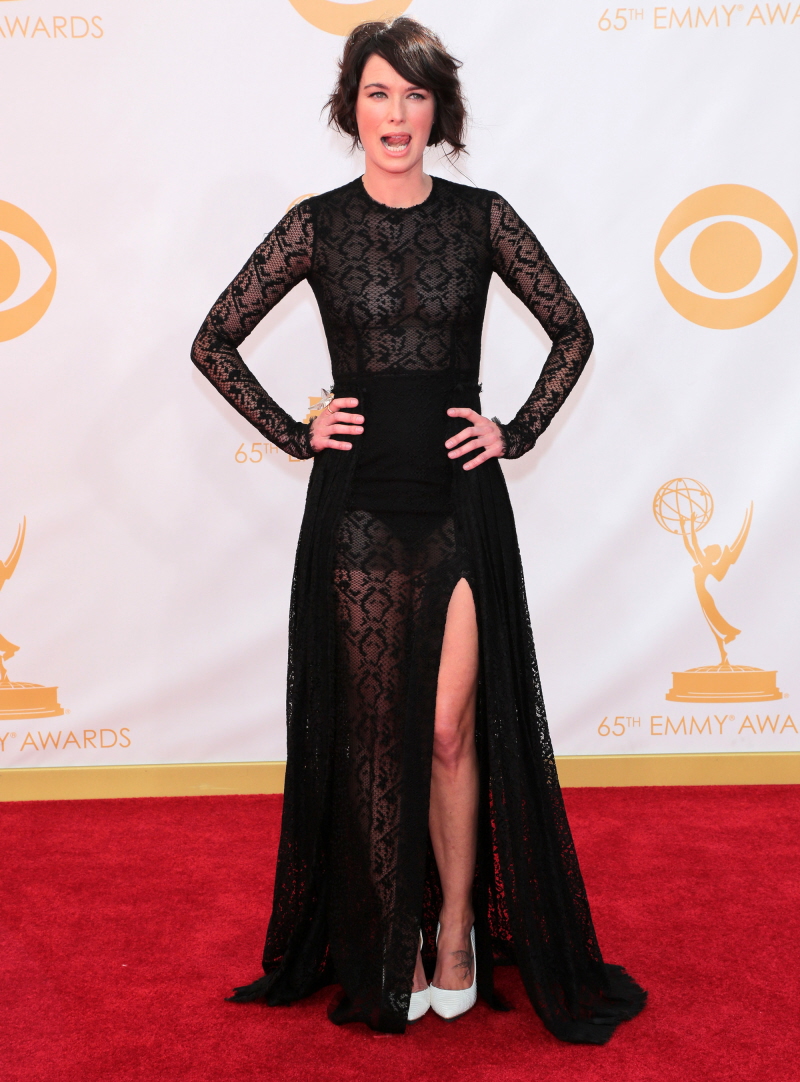 Michelle Dockery in Prada. Oh, Michelle. This look is horrible! Usually Michelle looks interesting if not fabulous, but I don't get this at all. The dress is just terrible at every level.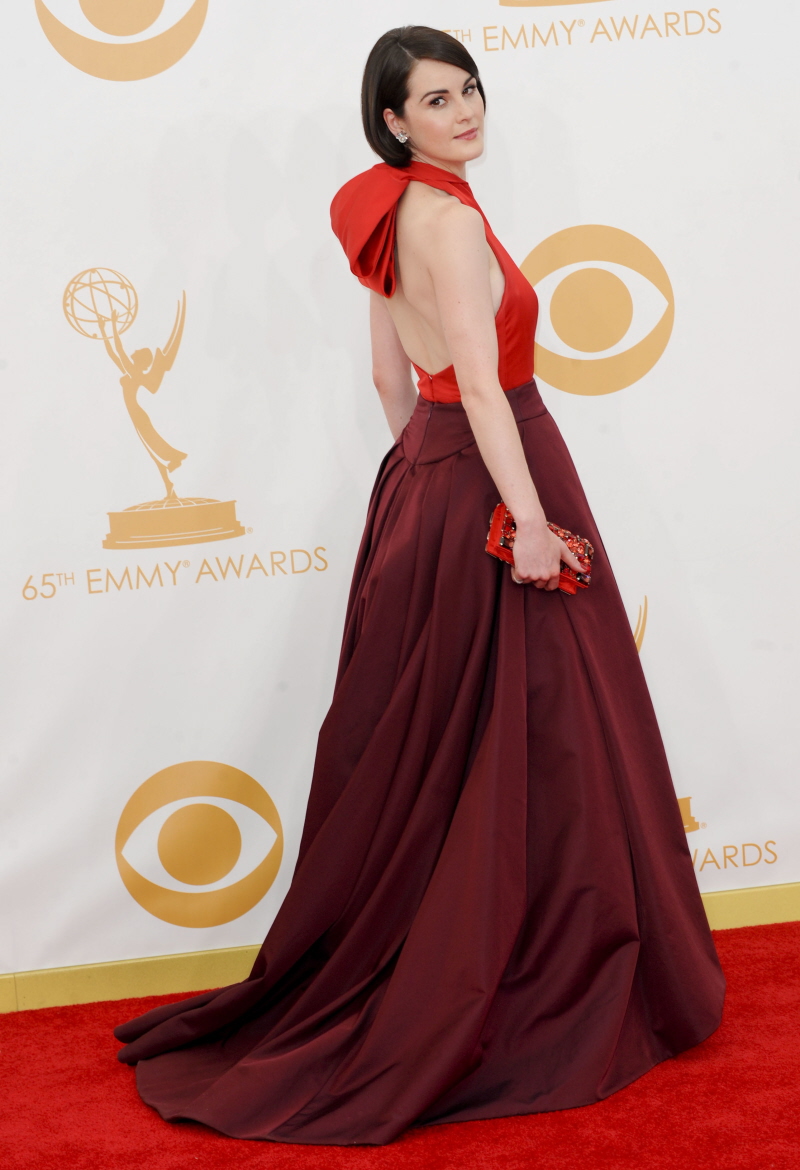 Photos courtesy of WENN.