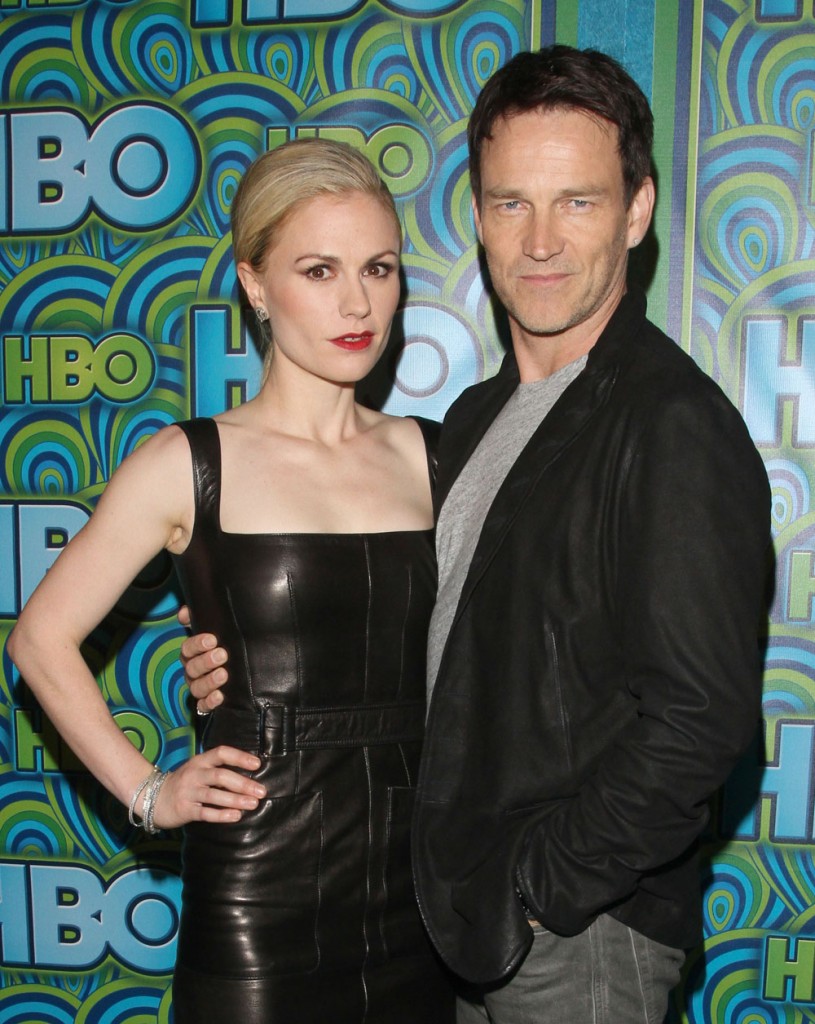 These are just some photos from the HBO after-Emmys party that we didn't get to in our fashion coverage yesterday. Most notably we have married couple Anna Paquin and Stephen Moyer. I have a hard time separating these two from their True Blood characters. Logically, I can. I mean I know that they're actors and they have two kids, but they keep their private life on lock down. I know so little about them that I tend to think of them as Sookie and Bill. When I see them together I think "Oh no, this isn't going to work out. He's just using her." Of course I know it's not true, it's just a gut reaction I have to these two.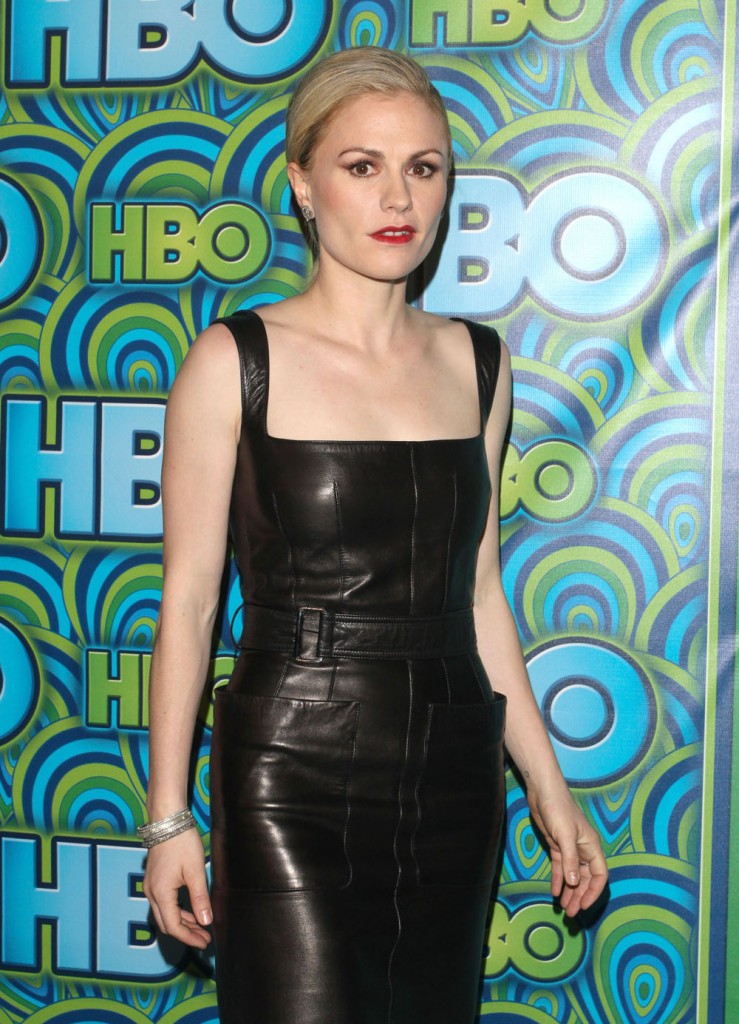 Anyway Anna was wearing Alexander McQueen, one of her go-to designers. She loves severe looks, maybe to keep dimwits like me from associating her with Sookie. I wish she would lighten up a little with her fashion, but that's her style and she's sticking to it. She would make a great vampire.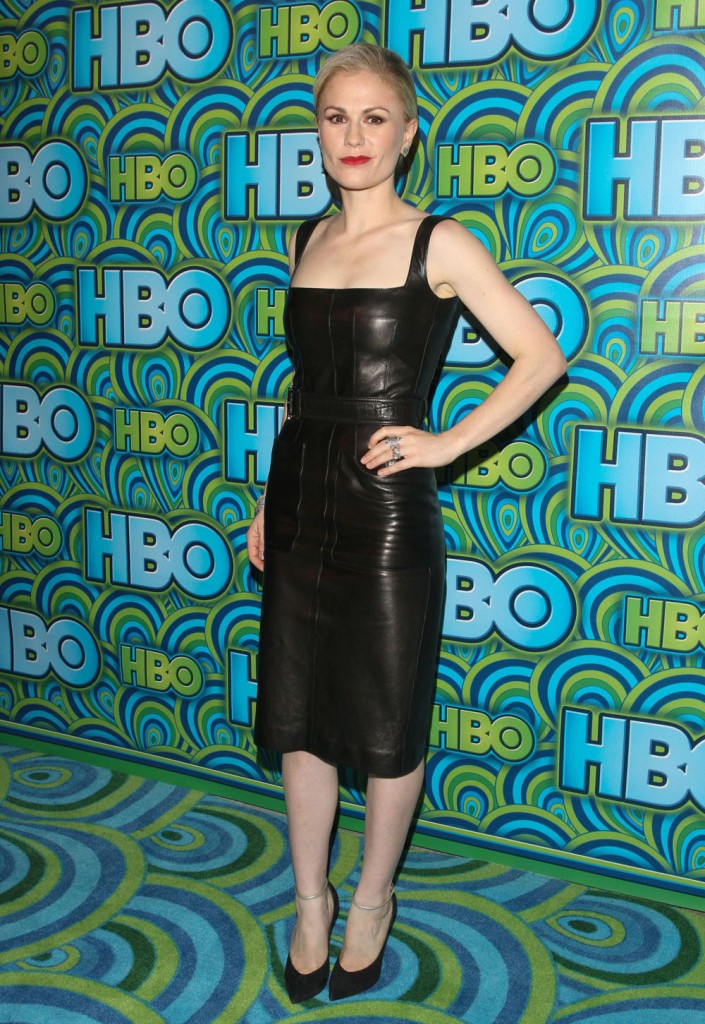 Also there last night were Aaron Paul and his new bride, Lauren Parsekian. I'm kind of bummed that Aaron shaved off his mountain man beard for the occasion. He was kind of badass with it. If you're like me and can't get enough of the guy, Buzzfeed has a ton of photos of Aaron being awesome with his Breaking Bad costars at the Emmys.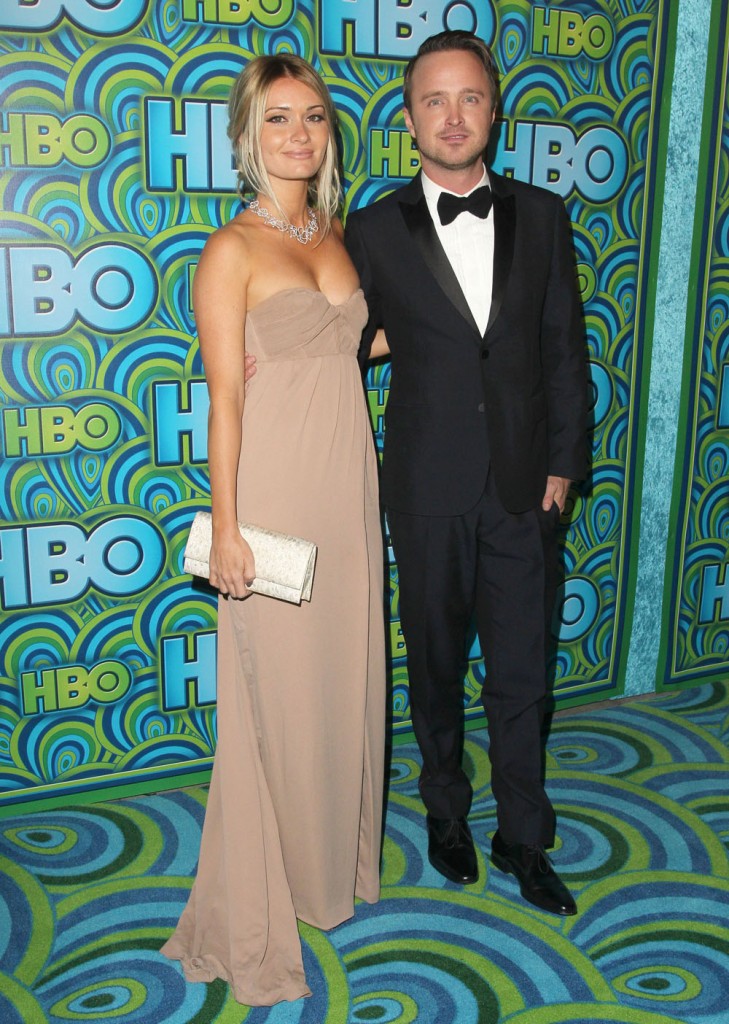 Here's Jane Fonda, whom I love. She's wearing David Meister, a designer who is getting a lot of play on the red carpet lately. Jane looks great. Why is she wearing one glove, though? Did she get that laser hand treatment that's all the rage?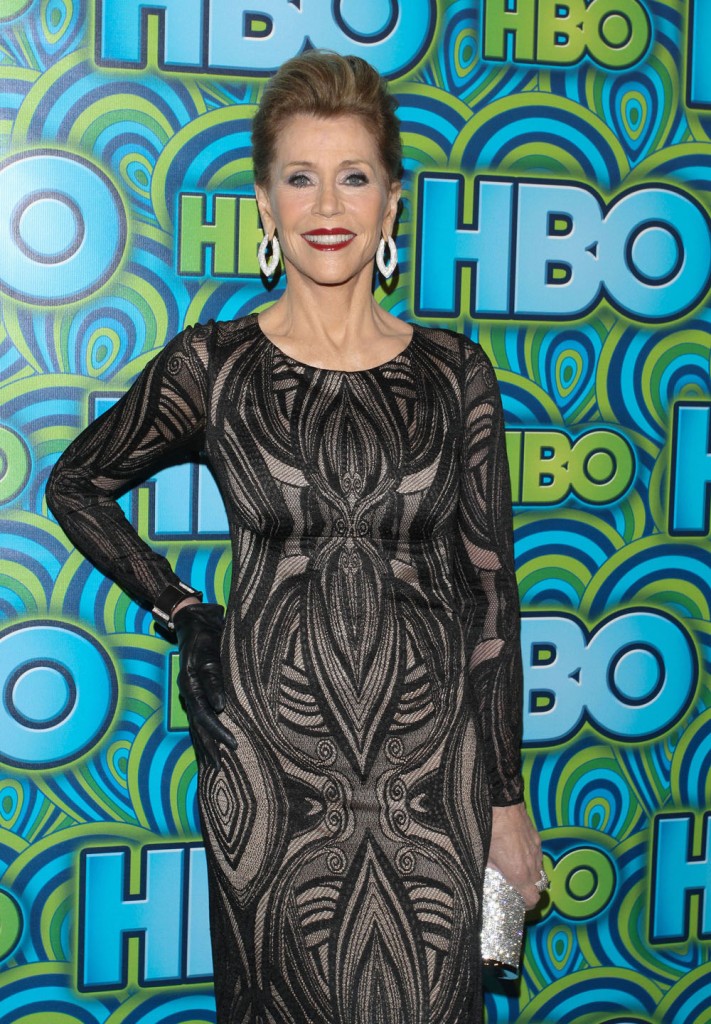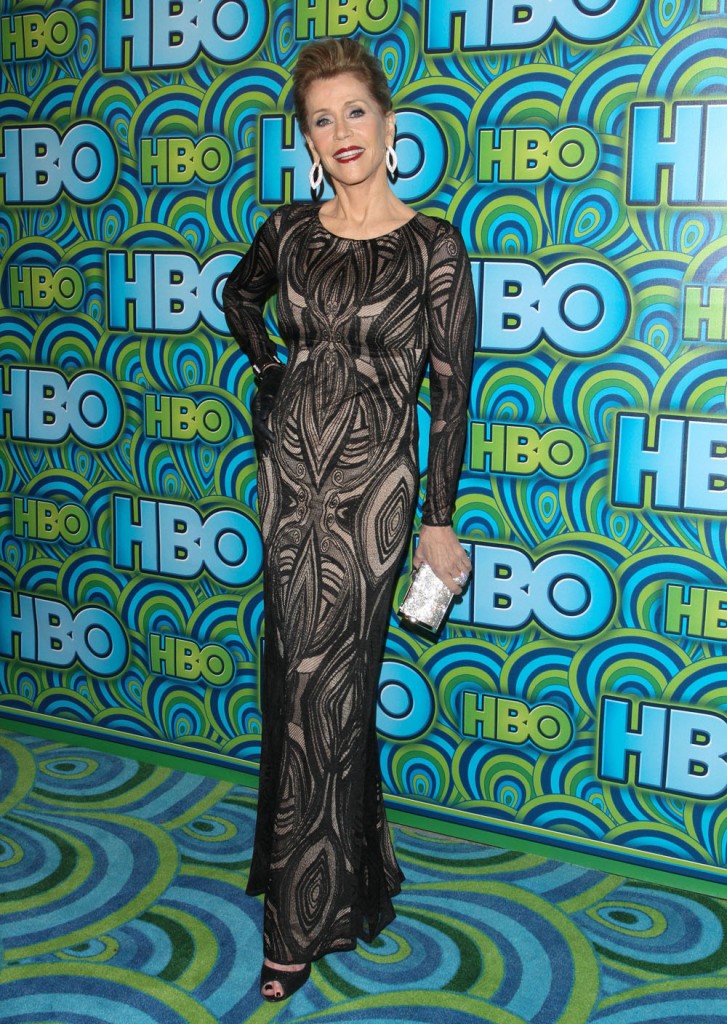 Patricia Arquette, in a strange two-tone shiny black top and skirt with a giant gold belt. Her styling more than makes up for it. This makes me want to chop off my hair.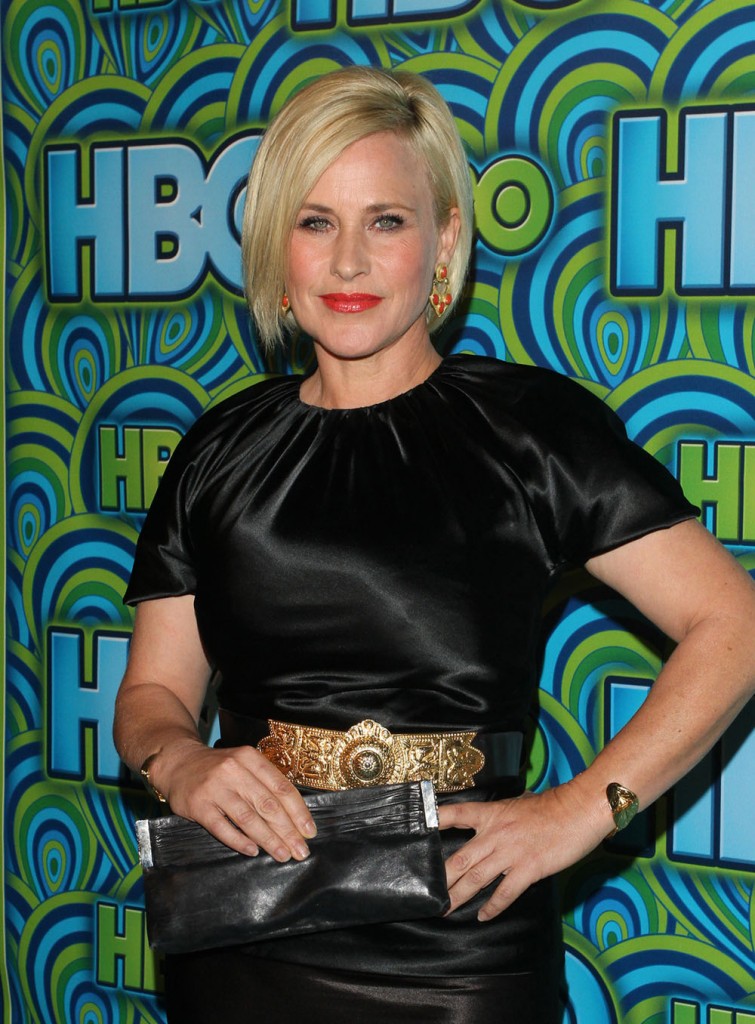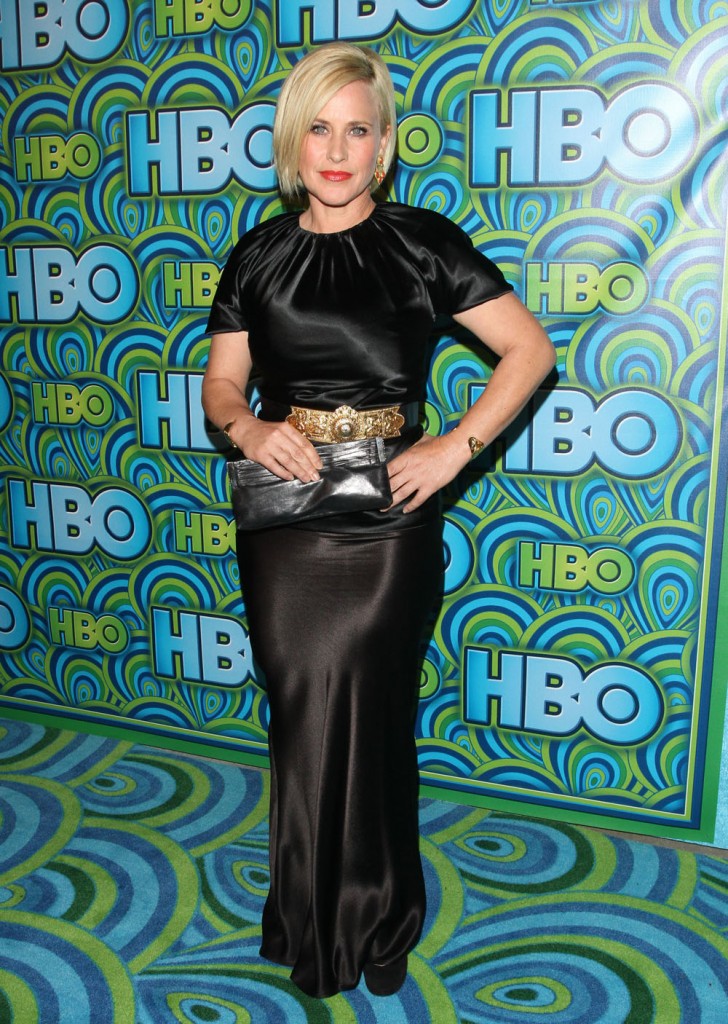 Oh and Michelle Dockery switched dresses to this cute retro-looking LBD with a sequin skirt. She looks more relaxed here than she did at the Emmys.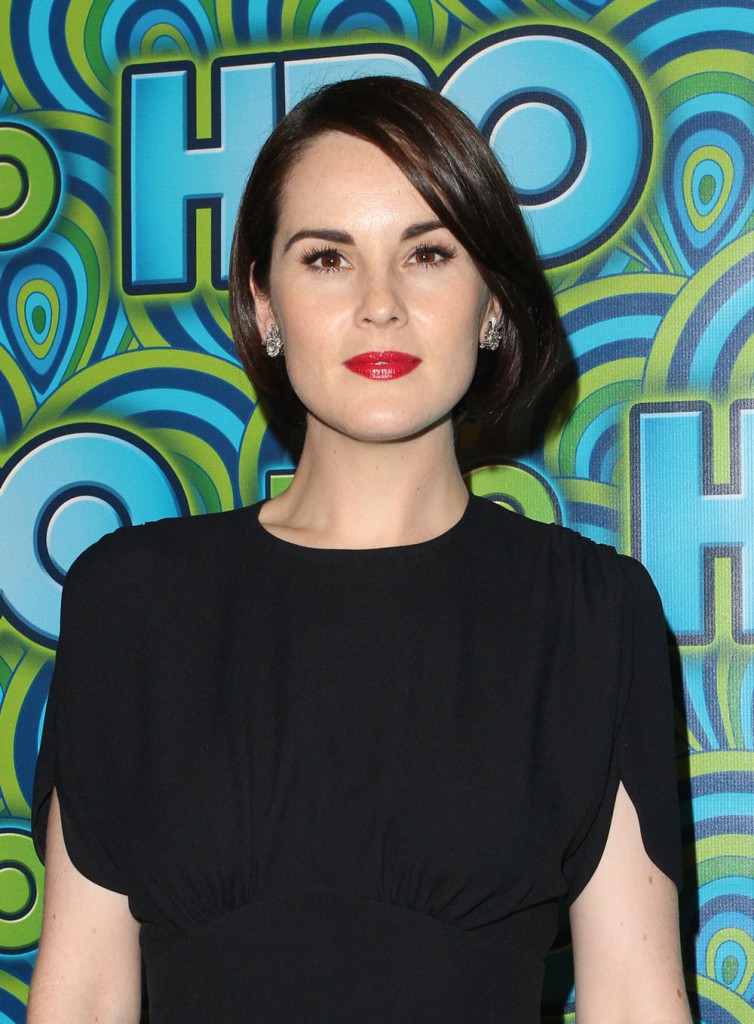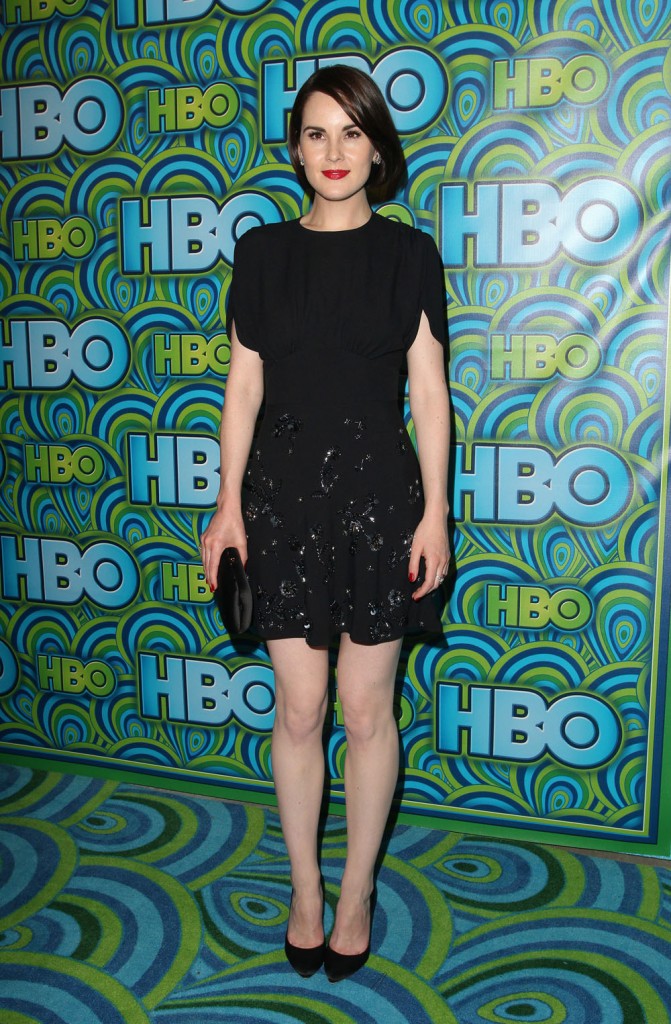 Photo credit: FameFlynet and FayesVision/WENN.com