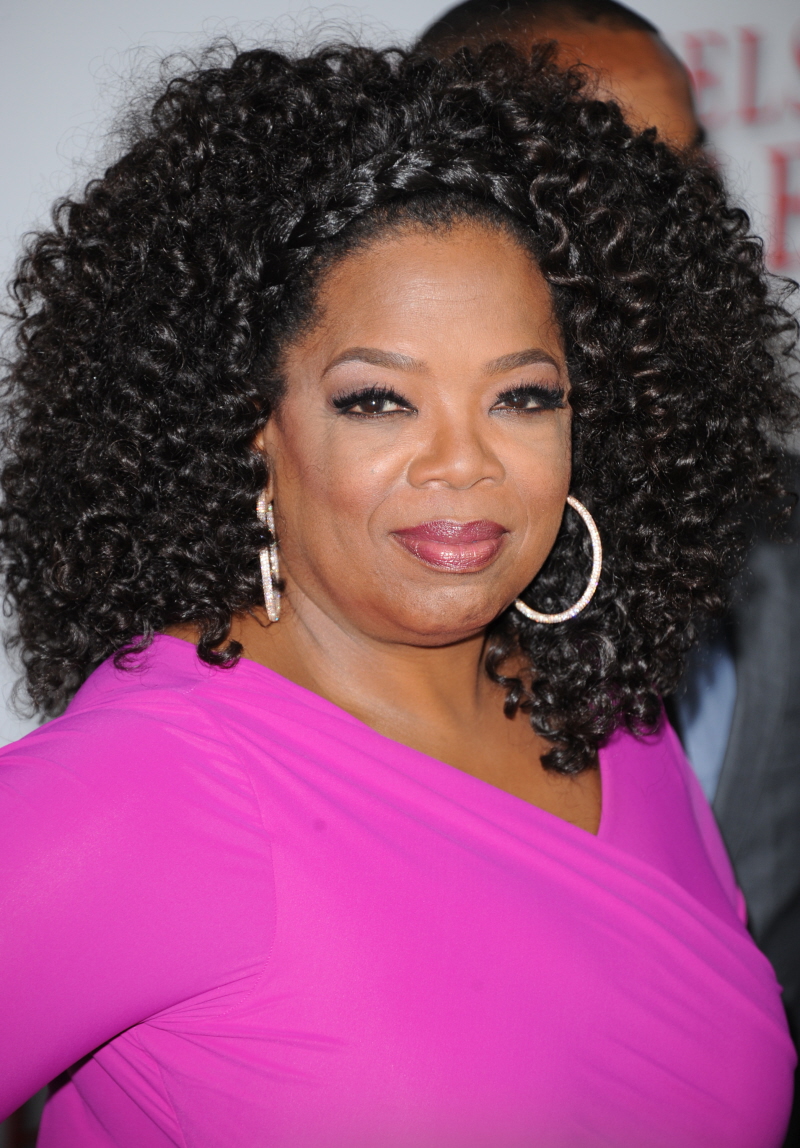 Do you realize that Oprah Winfrey is probably going to get an Oscar nomination for The Butler? Yeah. I was shocked to realize that too. She'll be in the Best Supporting category… with Julia Roberts, maybe. I actually think Oprah might be MORE of a nomination lock than Julia. Part of that is just because she's OPRAH. And part of it is because Oprah has changed in a really interesting way lately – did anyone else notice how hard she shilled The Butler? Did you notice how many interviews she gave, even to the "lesser" outlets, and how many appearances she made on behalf of the film? And these weren't soft-focus, "tell me how you feel" interviews either. Oprah has been surprisingly open about her network's stumbles, and in a new interview with Access Hollywood, she discussed how she was on the verge of a legit nervous breakdown. She also talks about Lindsay Lohan, Stedman and marriage too. It's a good interview:
Oprah Winfrey is bringing a reality series starring Lindsay Lohan to her Oprah Winfrey Network (OWN) next year but, as Access Hollywood's Shaun Robinson found out, the show almost didn't happen.

"There was a lot of chaos going on," Oprah told Access Hollywood's Shaun Robinson in an exclusive new sit down interview. "So I went to have a conversation, a real conversation about that, to say to her, 'Do you want to do it? Because if you don't want to do it, that's OK. We could just end it. We don't have to do it.'"

"And what did she say?" Shaun asked in the interview with Oprah, set to begin airing on Access Hollywood on September 24.

"She said she wants to do it. So let's get to it. So I had that conversation," Oprah said. "I went to her house just to say, 'What are you doing? Let's get real here.' And… 'This is what's conflicting about it.' Because it's television and we stand to gain if it does well. But the real truth is – and anybody who knows me, certainly my producers on the way there – Sheri Salata was in the car – I said, 'If I get here and Lindsay isn't serious, I will shut this thing down today.'"

During the interview, Shaun also asked Oprah to clarify the media reports that she suffered from symptoms of a nervous breakdown earlier this year.

Oprah admitted, "that is true," and explained to Shaun that overseeing OWN while filming a movie – "Lee Daniels' The Butler" – nearly proved to be too much for the mogul.

Oprah said she was, "in the middle of my struggling network" when it was time to film the movie. The media mogul said she went back and forth between filming the movie and shooting celebrity interviews for her show, "Oprah's Next Chapter." It wasn't until an interview with Jason Russell of the Kony 2012 movement, a man who suffered a very public breakdown, that Oprah realized her emotions were on overload.

"I was sitting and listening to Jason Russell describe his symptoms…. Saying, 'Um, this sounds pretty familiar to me.'"

"What were the symptoms?" Shaun asked.

"In the beginning, it was just sort of speeding and a kind of numbness and going from one thing to the next thing to the next thing. I will tell you when I realized that I thought, 'All right, if I don't calm down I'm gonna be in serious trouble.' I was in the middle of doing voiceovers, you know? And I remember closing my eyes in between each page because looking at the page and the words at the same time was too much stimulation for my brain."

It wasn't until her interview with Fergie, that Oprah realized it was time to slow things down a bit.

"I mean, I wasn't ready to go run naked in the streets. Let's make that very clear," she said, making a reference to what happened with the Kony 2012 movement's Jason. "But I had reached a point where I just couldn't take in anymore stimulation. Ok? That's what I meant by that."

No topic was off limits during Shaun's interview with Oprah, including her relationship with Stedman Graham. Shaun asked Oprah if she was comfortable leaving this world as "a never married woman."

"That's really OK with me. That's really OK because Stedman would tell you this, Shaun, if you ever interviewed him, he would tell you that had we married, we would not be together today," she revealed.

"He's a traditional man, and this is a very un-traditional relationship," Oprah continued. "And I think it's acceptable as a relationship, but if I had the title 'wife'… I think that there would be other expectations for what a wife is and what a wife does."

The wide-ranging interview also included a discussion about Oprah's sex scene with co-star Terrence Howard, which was deleted from "Lee Daniels' The Butler."

"Well it was not sex. And the reason it was not sex [was] because I would not let Lee take me there. It was completely out of character, and I thought that Lee was pushing the Oprah envelope," Oprah said of why the scene didn't make it in the film. "But you just want to see me rolling around in the sheets with Terrence – I think Terrence wanted to see it too. Y'all are not gonna see it. Not for this character."
I find the Stedman stuff fascinating. I mean, I'm not one of those people who think that Oprah and Stedman have some kind of weird arrangement or anything – I think she loves him and he loves her and they've figured out something that works for them. But I think this is weird: "he would tell you that had we married, we would not be together today." Really? I think this is Oprah's issue, not Stedman's. She doesn't want to be anyone's wife, which is fine. But don't make it into a "he's traditional, he wanted a 'real wife'" situation.
As for Oprah's breakdown… I could see it. OWN was really stumbling and I could totally see how, for the first time in decades, Oprah wasn't on top and that made her feel things she hadn't felt in a long time. Kudos to her for being honest about all this stuff.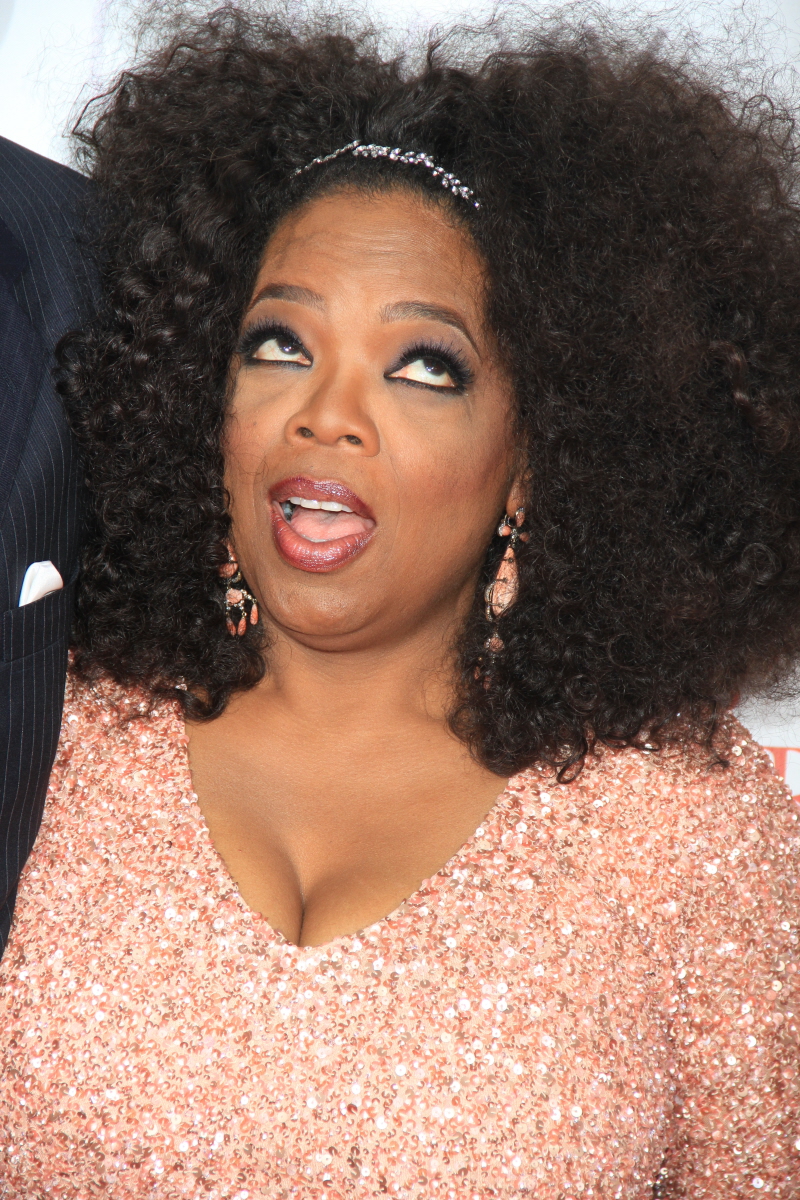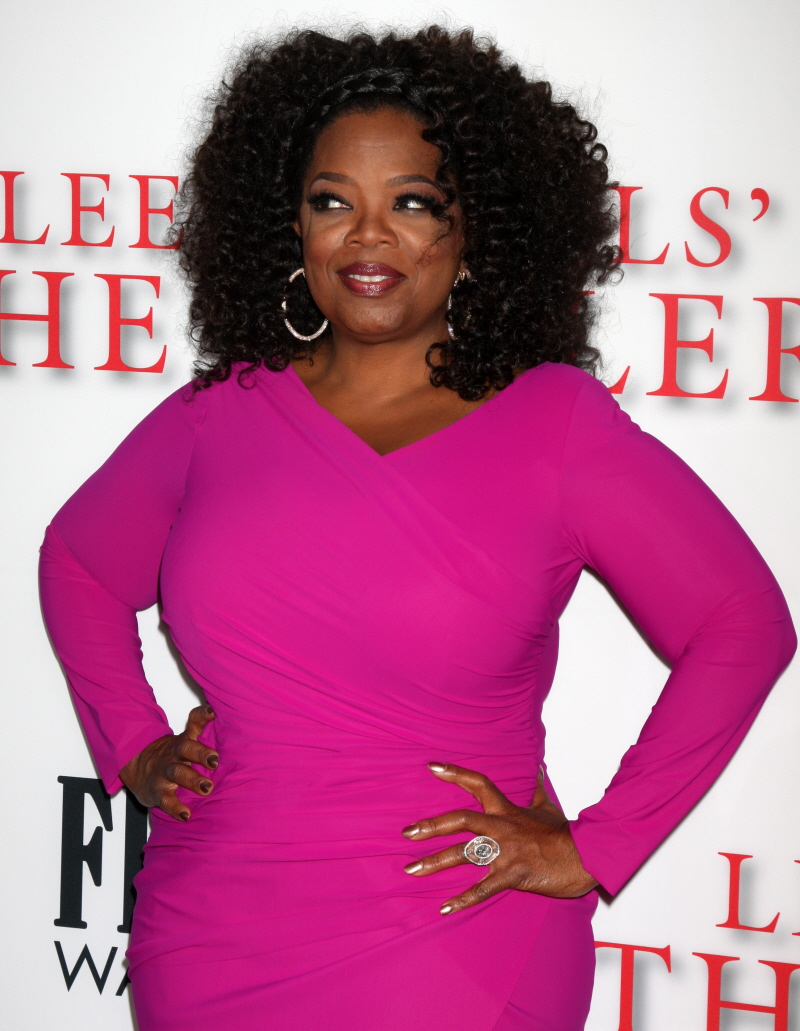 Photos courtesy of WENN.