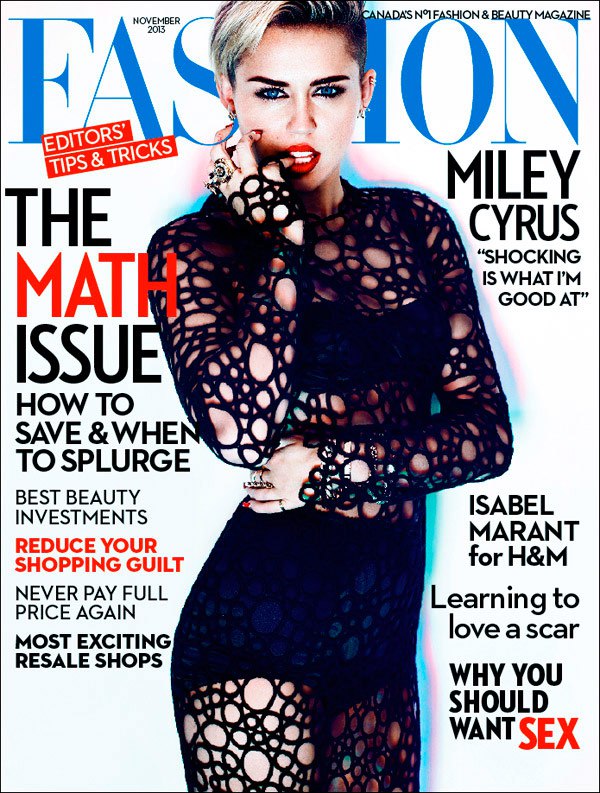 Miley Cyrus covers the November issue Canada's Fashion magazine. This cover and preview are not promising, but the interview is interesting. Miley has busied herself this week by hiding from the paps in the backseats of cars after her latest crotchgate and bizarre Rolling Stone cover feature. She wants the attention, but she doesn't.
Liam Hemsworth just walked the red carpet alone in NYC for a Hugo Boss event. Miley talks about Liam in this interview. She never mentions him by name, but Miley wrote one song on the Bangerz album about him. It's a sad song about wanting "to leave someone." She wrote on Valentine's Day — a few weeks before Liam Hemsworth got in a car with January Jones. Hmm: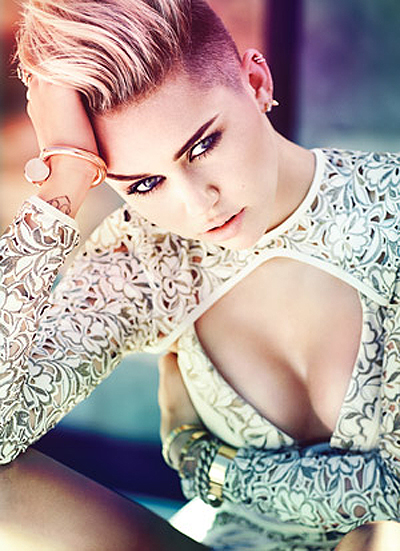 Her discerning taste in fashion: "I can go through so many clothes say 'no, that's not me' right away. I'm so adamant and controlling and OCD about my work that I can scare some people–especially when it comes to clothes. I have a very specific style of my own and I think it is better to be stylish than trendy. I find vintage Celine or Chanel and mix it with athletic or vintage pieces makes a look modern and fresh. Vintage makes everything look punk."

More on MTV's VMA censorship: "I was trying to slap Robin's ass but no one saw it! Believe me! MTV edited so much. They cut almost everything I did. I'm proud of that performance. I feel like music is really stale right now. I could have guessed what a lot of artists would have done that night. The reaction to what I did has been insane. I think it was a breath of fresh air! For the people that don't get it, you weren't meant to."

On "Drive," which is about Liam Hemsworth: "I wrote it while I was working on Valentine's Day–emotionally it was such a hard time. It is about needing to leave someone but not really wanting to completely cut yourself off from the relationship. It's a time when you want to leave but you can't. It's also about moving on."

Uncle Terry is the best: "Terry Richardson shot my video for 'Wrecking Ball' and he's about capturing strength versus beauty. His women look so strong in his images."

On critics and competition:: "I feel like I'm in a different lane now. When it comes to critics, I have my blinders on and I don't really feel like I have to compete with other pop artists. I never think, 'oh this performance is going to make her look bad or out-shadow her' either but if there is no competition, there would be no reason for any of us to show up to work. At an office, everyone is trying to be boss. Pop music is the same. What I wear adds a factor that other girls can't compete with."

Her VMA red-carpet outfit: "I found what I wore on the red carpet to the VMAs with Pharrell. It was a Dolce and Gabbana piece from 1992–the year I was born. He saw it and said, 'you have to buy it.' I think that outfit added a factor that the other girls couldn't compete with. Pharrell says it's not about what you're wearing; it's the way you wear it. That was a lesson I took to heart. I think it is important that I execute a look better than other people. Fashion is what separates me from everyone else."
[From Fashion]
Do you notice how Miley keeps telling herself that her style "adds a factor that other girls can't compete with"? It's like when she says wearing white means she's "on a whole other level of sh-t." Oh and she always brings her own bag of accessories to shoots because stylists usually suck. The level of delusion here is amazing. She's forgotten about the music and is only thinking about her style. I feel like she realizes her image is her only way of getting attention, so she keeps talking it up like she's doing something truly valuable for society.
The stuff she says about Uncle Terry is ridiculous too. Of course Terry makes women look strong! Incredibly strong blow-up dolls.
Here's some assorted Twitpics. I miss seeing Miley's dogs' tongues.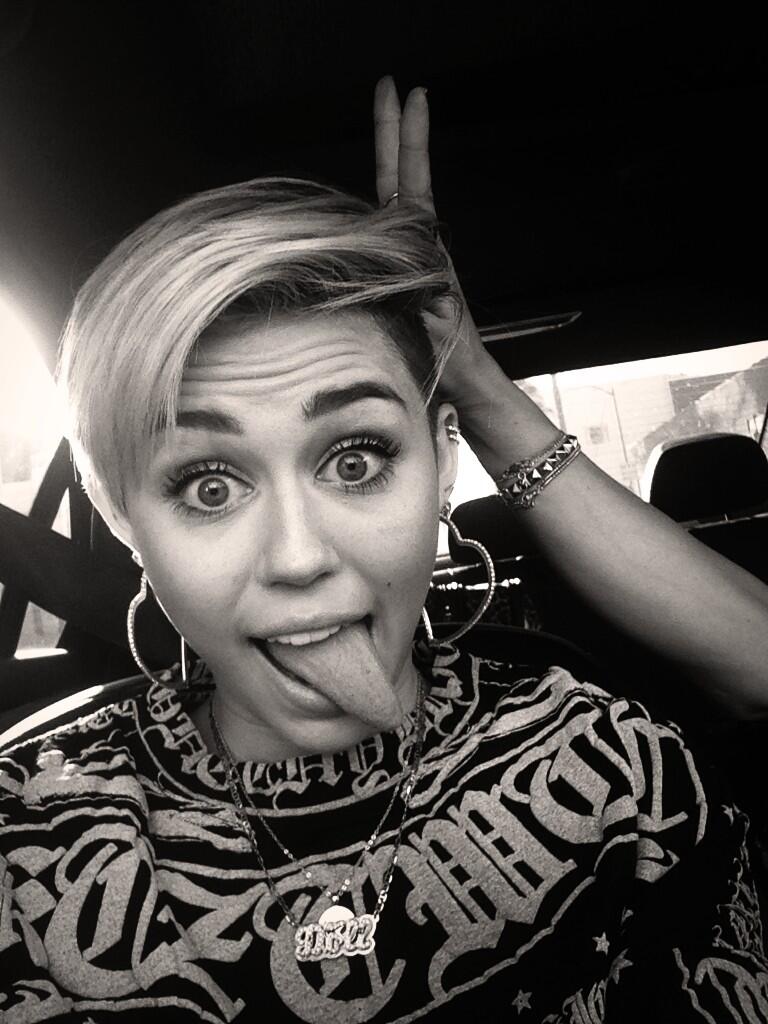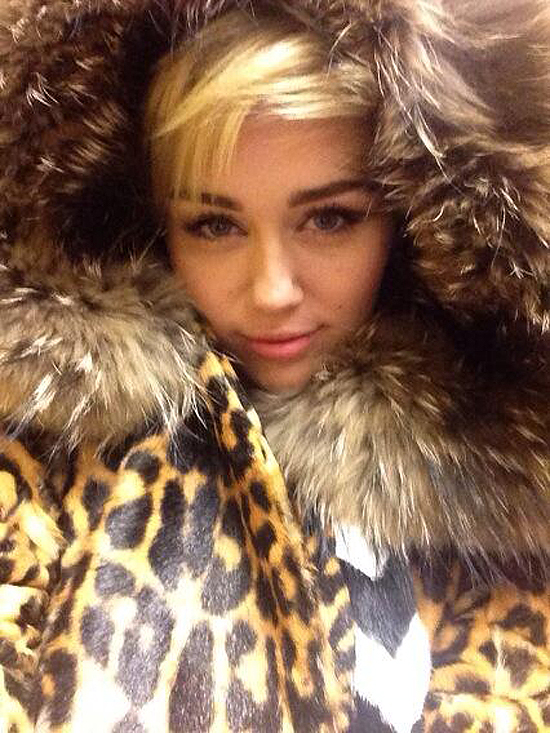 Photos courtesy of Fashion magazine & Miley Cyrus on Twitter