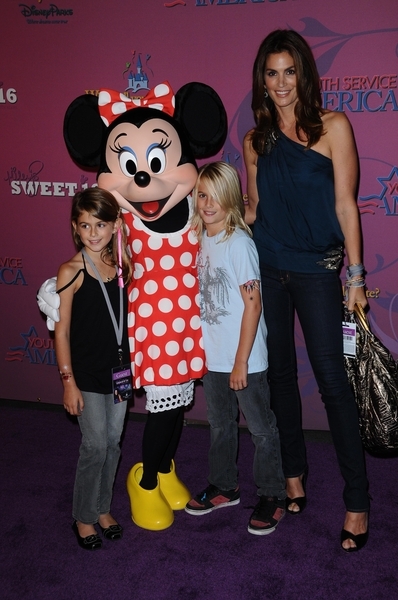 - Cindy Crawford makes a point of eating ice cream in front of her daughter so she won't have food and weight issues [ParentDish]
- Best and worst of the most recent crop of American Idol auditions [Television.AOL.com]
- Oscars 2009 Poll: Who Will Win? [Moviefone]
- Ashford and Simpson remake their classic love song into Obama's anthem 'Solid As Barack' [Black Voices]
- Beam me up Barbie! Star Trek Barbie makes her debut [Radar Online]
- Tom and Katie in Berlin for 'Valkyrie' premiere [Bild]
- Pics of Brangelina's amazing $60 million rented Long Island home [Cityrag]
- Michael Jackson never wants to see Neverland again [Celebedge]
- Dylan McDermott's Preschool Pick Up [Celebrity Baby Scoop]
- Audrina Patridge Spent The Afternoon With Her Sister [Bastardly]
- Jay-Z talks business [The YBF]
- Boy George's new song is titled 'I've always brought luck to men' – he might want to rephrase [Hollywood Rag]
- Hayden Panettiere's dad given probation for battering her mom [The Blemish]
- John McCain Confirms Cindy McCain "Dancing With The Stars" Rumors. Man it would make me happy if this happens [Popcrunch]
- Sarah Jessica Parker and Matthew Broderick's Night at the Theater [The Insider]
- Johnny Depp's girlfriend Vanessa Paradis has a photoshoot [Agent Bedhead]
- Now we know why Kristen Stewart is always so grumpy: her dad [Evil Beet]
- Courteney Cox's old ad for Tampax. Yep, it's still fun to watch [Seriously? OMG! WTF?]
- Phylicia Rashad has looked the exact same for the last 20 years [Best Week Ever]
- LaToya Jackson was evicted from the Big Brother UK house [PopBytes]
Friday Advertiser Love
- The Girls Next Door, Holly, Kendra and Bridget share behind the scenes details of their lives along with party and style tips in their fun new book.
- Rent the best adult DVDs discreetly at home with SugarDVD, like Netflix but hotter
- Can you handle The Fear Lab?