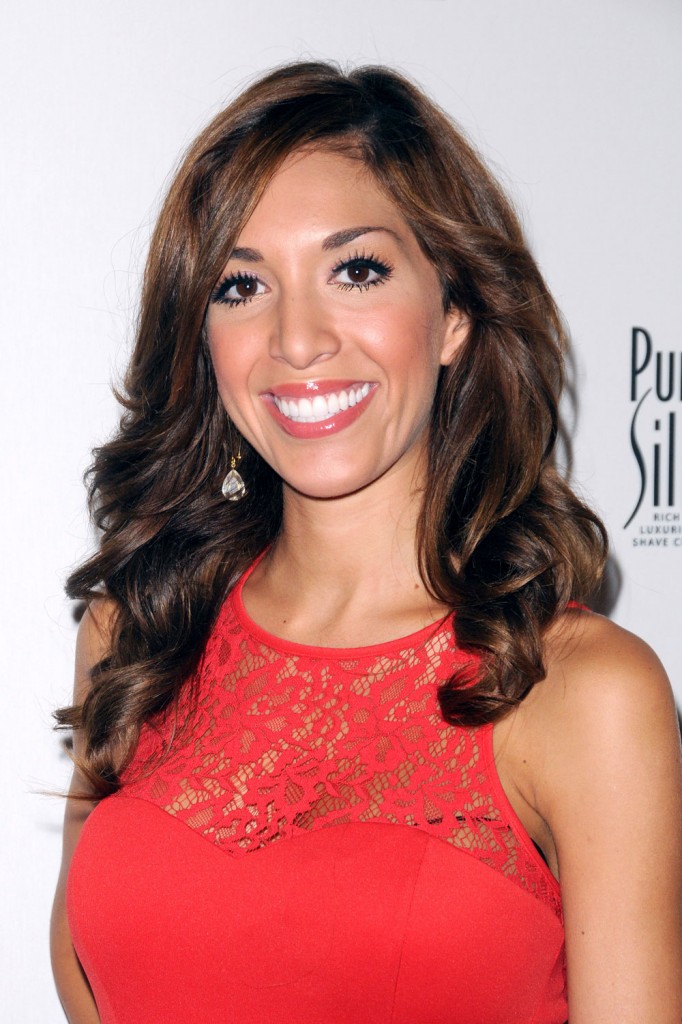 Teen Mom Farrah Abraham went pretty far to uh, create and promote her adult video. She did something that most "celebrities" turned porn stars avoid on camera, hence the title of her video "Backdoor Teen Mom." We know that Farrah lied about the tape's origins. She has continued to insist that she made it with a "boyfriend" for her own use. This is despite the fact that it was professionally filmed with a famous porn star who has said that Farrah is lying about the tape ever being personal. So is it any surprise that Farrah also lied about how much she made from the tape? She tried to play like she made seven figures from selling it, but sources say there's no way that happened. In fact a lot of "celebrities" make much less from their sex tapes then you might expect.
At least Farrah Abraham made major bank off her porn video with James Deen, right?

Not quite, claim some in the adult industry.

While the 22-year-old former "Teen Mom" star claims to have sold what would become "Farrah Superstar: Backdoor Teen Mom" to Vivid Entertainment for $1.5 million, a source close to the situation told FOX411, Abraham actually sold the tape for about $10,000.

Meanwhile, professional sex tape broker Kevin Blatt told the website that former "Pippi Longstocking" star Tami Erin recently received the same offer from Vivid after she shot a sex tape of her own.

"Tami Erin was offered $10,000 up-front which is standard for Vivid," Blatt told FOX411. "It is what they offer every celebrity, not a million dollars."

Other adult industry insiders confirmed Blatt's claims, telling FOX411 that the former "Teen Mom" star "got $10,000 up-front and 30 percent of sales, minus the cost of production."

It wouldn't be the first time Abraham has bent the truth, since the whole porn video was meant to be marketed as a "leaked" sex tape in the first place. Of course, that didn't work out when her co-star Deen refused to go along with the plan, and told everyone that he had been paid to film the X-rated video with Abraham.

Though Abraham may not have been paid much for the film up-front, that doesn't mean she hasn't profited overall. In July, TMZ reported that Abraham raked in close to $120,000 in royalties in just two months. The former reality star's porn video was indeed wildly successful and received more than 2 million visitors in just the first 12 hours after it was released. She is also poised to bring in the bucks from her new line of sex toys made by Topco Sales, which will be available starting in January 2014.
The original article goes on to say that "Paris and Kim made millions, but that's because it was a different time. People were buying DVDs then." Paris is said to have banked $13 million while Kim earned $8 million in 2007. Remember how Laurence Fishburne's daughter wanted to emulate Kim Kardashian's career? Well she made just $60,000 total.
A "celebrity" turned adult film actress named Jasmine Waltz told Fox News that she made $125,000 for selling her tape to Vivid but that they never paid her a dime afterwards. She said "Vivid told me they would give $125,000 and 25 percent of the back end, all the sales that are made. Basically, you'll never see the back end after advertisement. You won't get the money. It's a very untrustworthy business."
That actually makes me sad. It's not that I want great things for these young porn actresses or anything, but you at least assume that when they sign with a big company like Vivid that they're making tons of cash. They're making better money than most adult film stars, but it's not retirement money even in the best cases. I blame Paris and Kim.
Maybe that explains why Farrah had fans buy her things from her Amazon wish list. She needs to hustle. Farrah's latest stunt involved having her chin implant removed and then documenting the process. Prior to that she had a cast made of her lady parts so that a custom sex toy could be made from it. Of course she had that professionally photographed too. I wonder how much she got paid for that, $50 and a case of beer?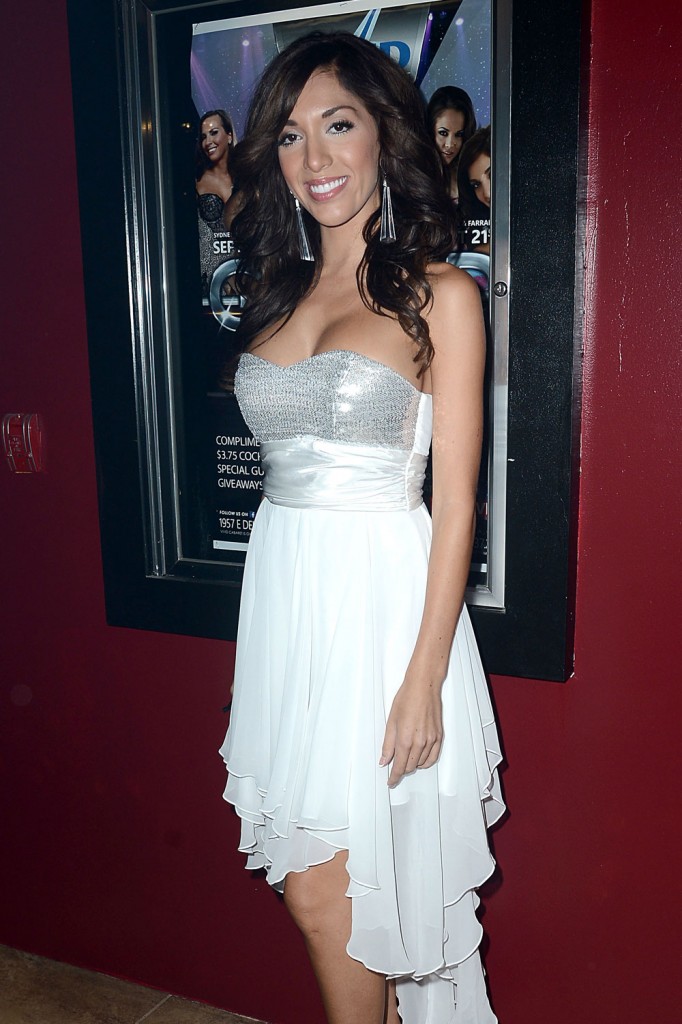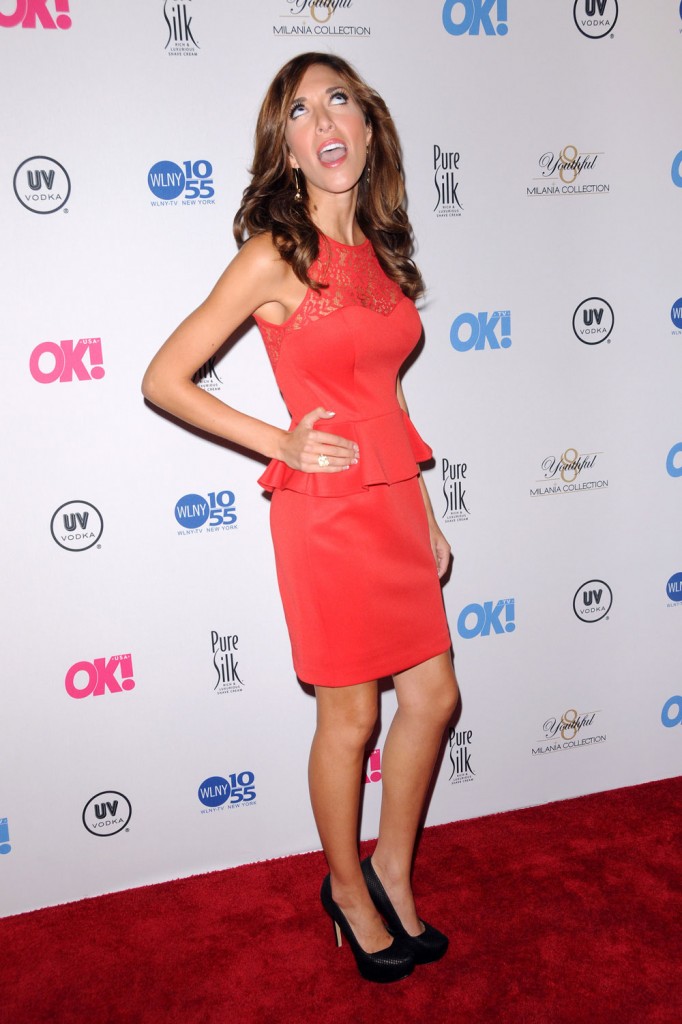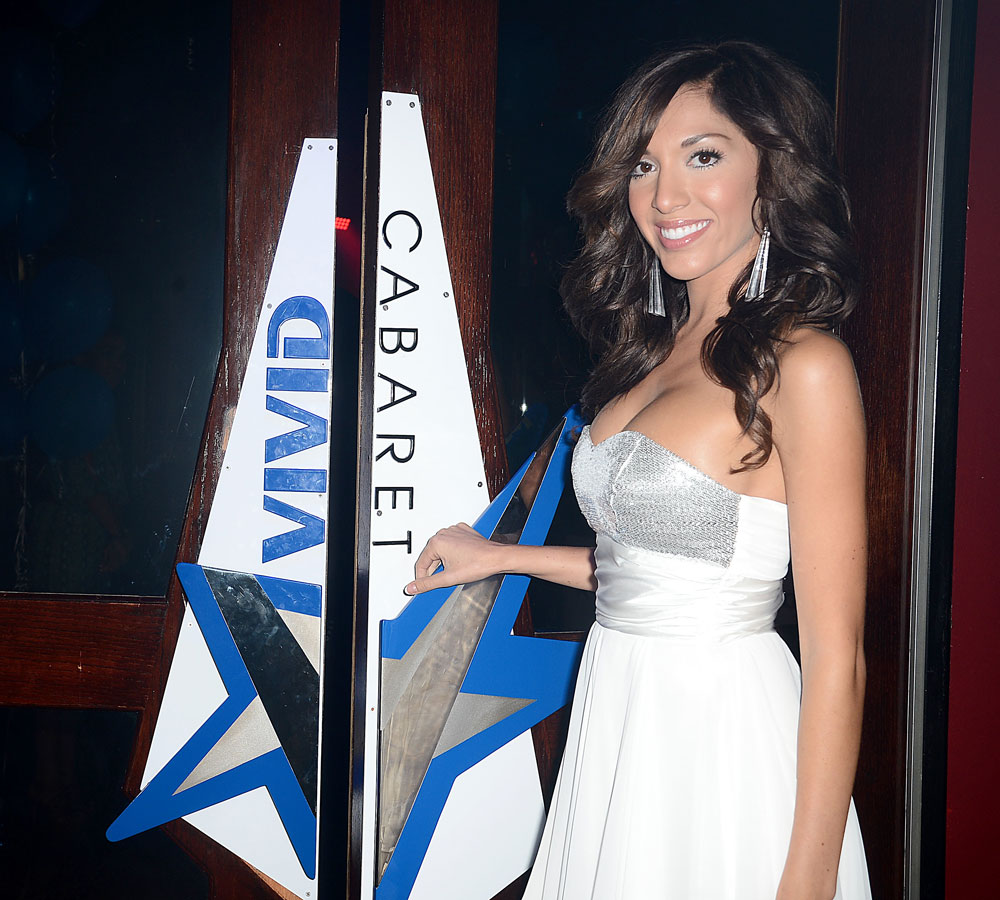 photo credit: WENN.com