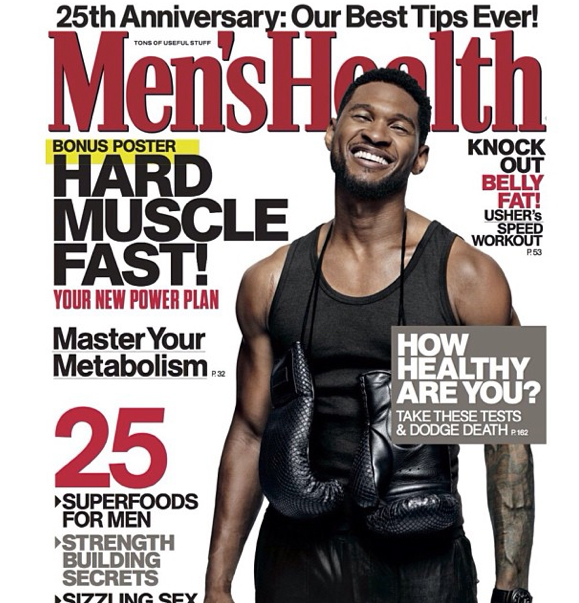 Usher covers the 25th anniverary issue of Men's Health. They love him over there. The mag previously did a feature on how to "Usher in your abs" (groan). Now Usher is promoting his role as Sugar Ray Leonard in Hands of Stone, and his abs are all over the place. Those are some nice abs, right? I'd think about hitting it, but the Scientology taint ruins the picture. That's a deal breaker.
Here are some excerpts. Usher is super pumped about playing Sugar Ray. I'm not sure that he can pull off the role, but he's certainly working hard on the physical aspects: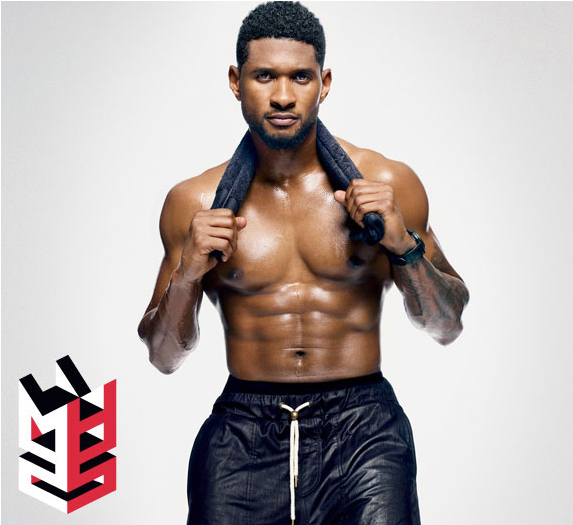 Usher is method: "My commitment to this character demands that I not only physically get ready, but also become him. The hair, the personality, the manner he conducts himself in–all that. He's an incredible man."

He's hardcore too: "I train like an athlete every day, believe it or not. 've been cruising my way down to 174, 172. My second day I decided to ride to the gym," 10 miles from his home in Atlanta. "So I rode there. Boxed. Rode the bike back home. Mentally, I'm the type of person who can ignore the pain. Put it somewhere else and allow my body to just go there. But I always suffer. You can't box, ride a bike for 20 miles in the heat–Georgia heat–and then go to the studio and rehearse. That's not happening."

Taking it down a notch: "Sugar Ray Robinson said the most potent weapon in boxing is rest. Now I realize you can't push yourself all the way. You have to pull back a little bit."
[From Men's Health]
This is actually very useful information for recreational athletes. Pulling back from training is hard to do in the lead up to an event. Eventually, one realizes there are few gains to be made in the final hour. Showing up exhausted never helps anyone.
The NY Daily News reports that Usher and ex Tameka Foster are still duking it out in court over their two sons. After one of the boys almost died in a pool accident this summer, the battle rages on. Usher has full custody of the boys, and Tameka says he refuses to attend co-parenting classes or involve her in any decisions. There's always bad blood after a divorce, but it's a shame Usher can't grow up and get along with Tameka for the sake of their kids.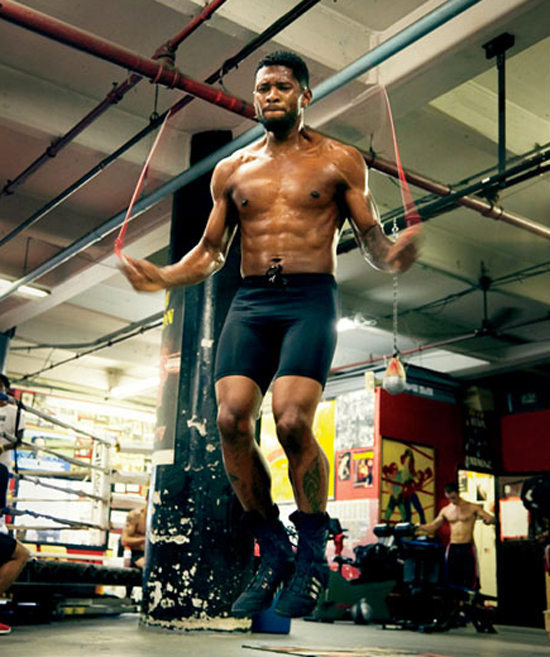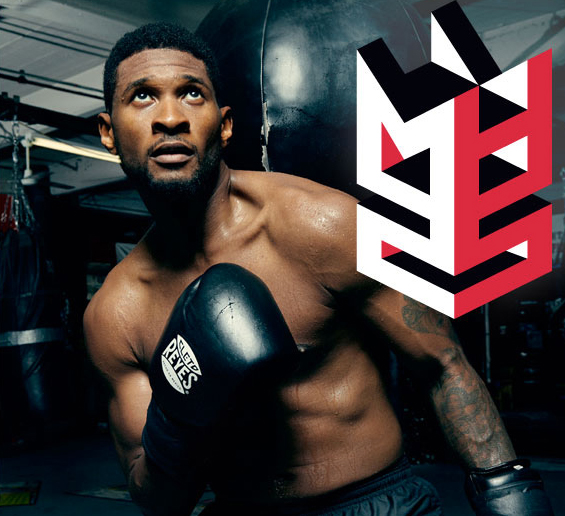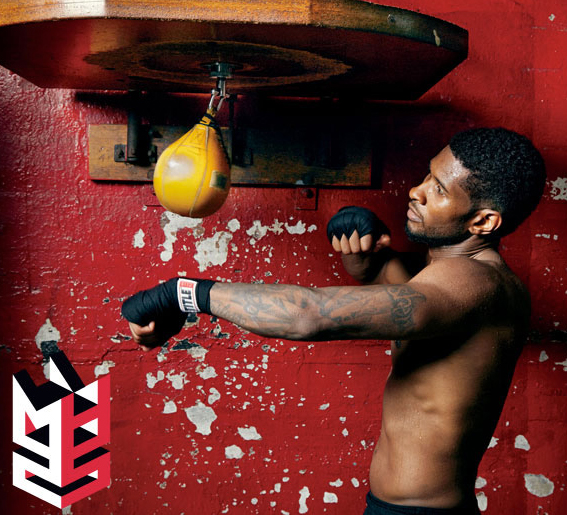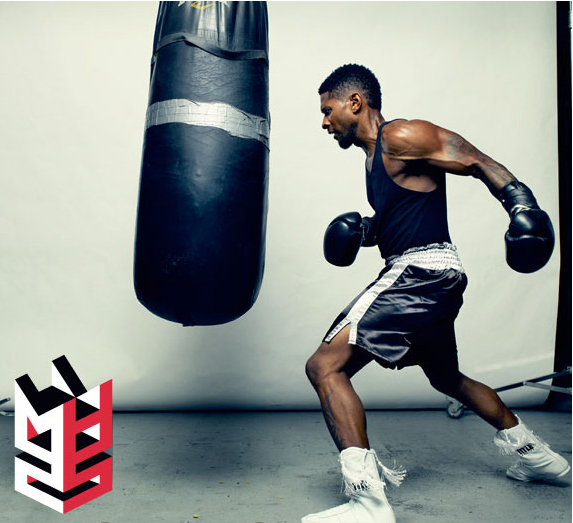 Photos courtesy of Men's Health