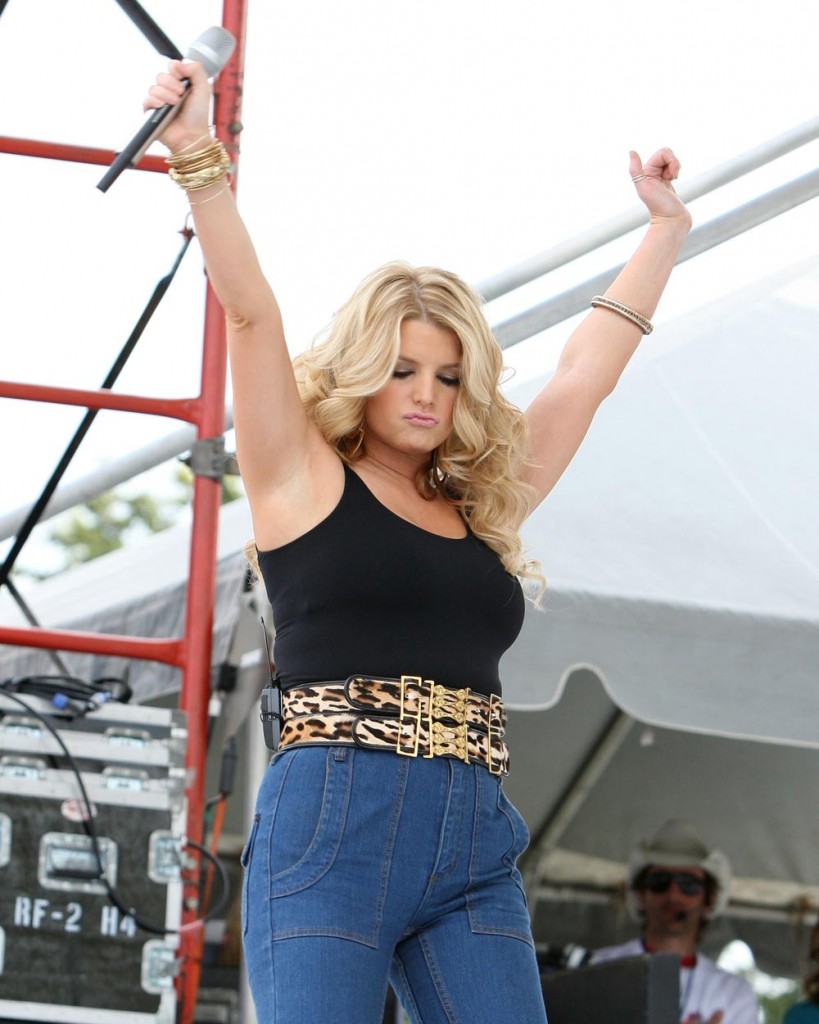 Jessica Simpson performed at a Chili Cook Off in Pembroke Pines, Florida on Sunday. The 28 year-old country singer has put on some weight, and she's making a non issue much worse with her terrible outfit. She donned a pair of very unflattering high-waisted jeans, similar to the infamous diaper jeans she wore in 2007, along with a bizarre stacked leopard print belt and a black tank top. Expect to see some of these photos of Simpson on the covers of the tabloids next week, although she'll probably just be one of the stories off to the side column as her profile isn't as high as it once was.
Many of us face the same issues as Jessica Simpson, we just don't do it in the public eye. She's not my favorite person and I still think she's an idiot, but it's not hard to anticipate the way that she'll get torn apart in the press for gaining weight. Maybe if she picked a better outfit it wouldn't be as obvious.
The National Enquirer reports this week that Jessica's boyfriend, Tony Romo, is waiting to propose because he's not happy with the way that she's going out partying in LA and drinking too much. That could definitely be taking a toll on her figure, too. I doubt she's pregnant as has been rumored, especially if she's drinking to excess like that.
Thanks to Splash News for these photos