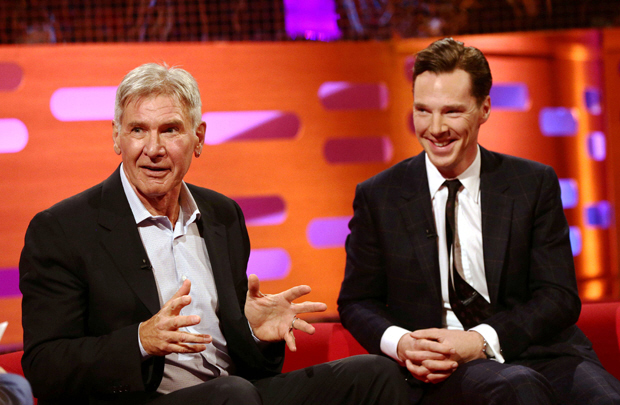 Benedict Cumberbatch has already taped his episode of Graham Norton, which airs tonight in England. It doesn't air on BBC America until next week, I think, but it doesn't matter because Graham Norton's shows are put on YouTube very quickly, so I'm sure I'll be covering the interview this weekend. These are promotional images from the show, obviously – NO CUMBERCURLS. Still, he looks good. Ben got to do the show with Harrison Ford, and apparently there was a lot of fan-girling, mostly on Benedict's part. But Harrison did say that he's a fan of Ben's Sherlock. Apparently, Ben told Harrison: "When I met you in LA at a party we talked and I made a complete idiot of myself. You were very nice but I said, 'I am a really, really big fan, I used to fantasize about you…' What I meant to say was I used to fantasize about being Han Solo and Indy. You took it very well and said 'it takes all sorts.'" Funny.
There's some coverage of the show ahead of the airing, but it's nothing spoiler-y. When asked about Sherlock Season 3, Cumby says: "I can't say an awful lot but he comes back, there's a reunion that doesn't go as planned, there's a wedding and there's a new bad guy." When asked how Sherlock survived, he said: "Smoke and mirrors."
Also: as I mentioned in another post, Ben's doing a Reddit AMA today at 2:30 EST I think. It should be either amazing or completely terrible. We'll see. And Ben was interviewed on Good Morning America this morning (sorry this is such sh-tty quality, it was all I could find update: better quality video below):
And here's a nice bonus – Benedict's behind-the-scenes of his People Mag shoot. He was named one of the "Ones To Watch". OMG HIS VOICE.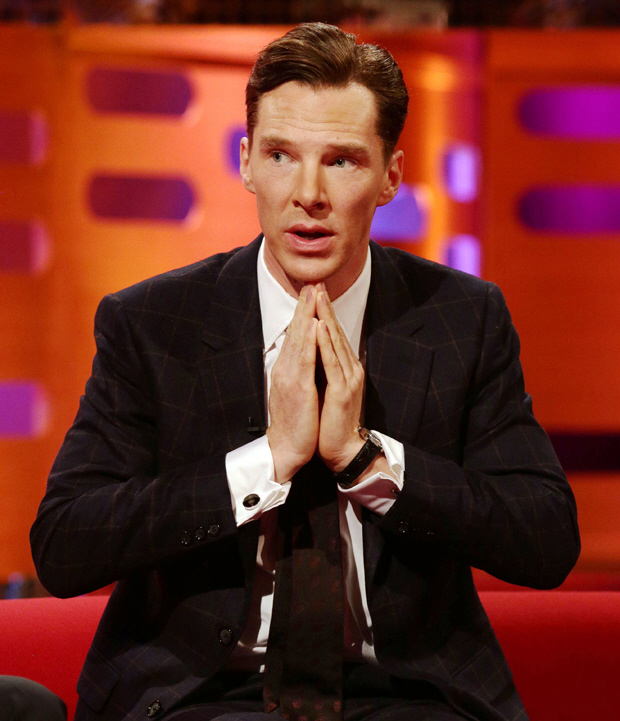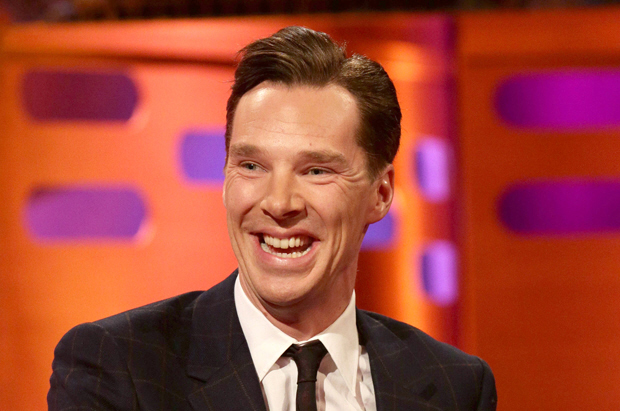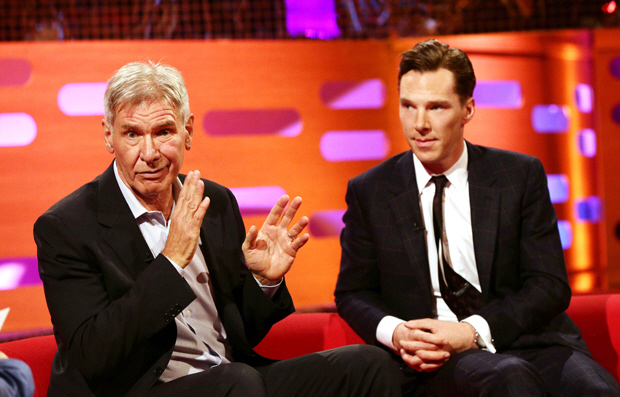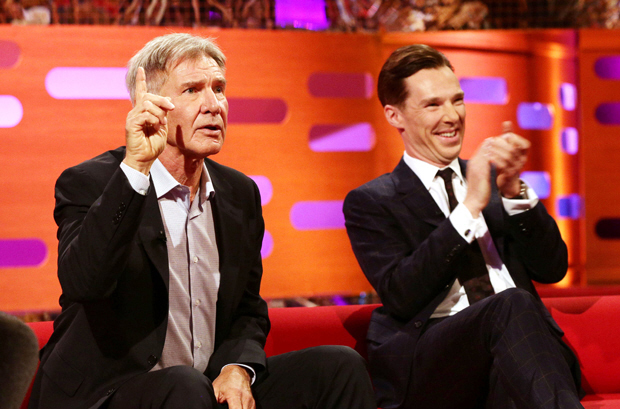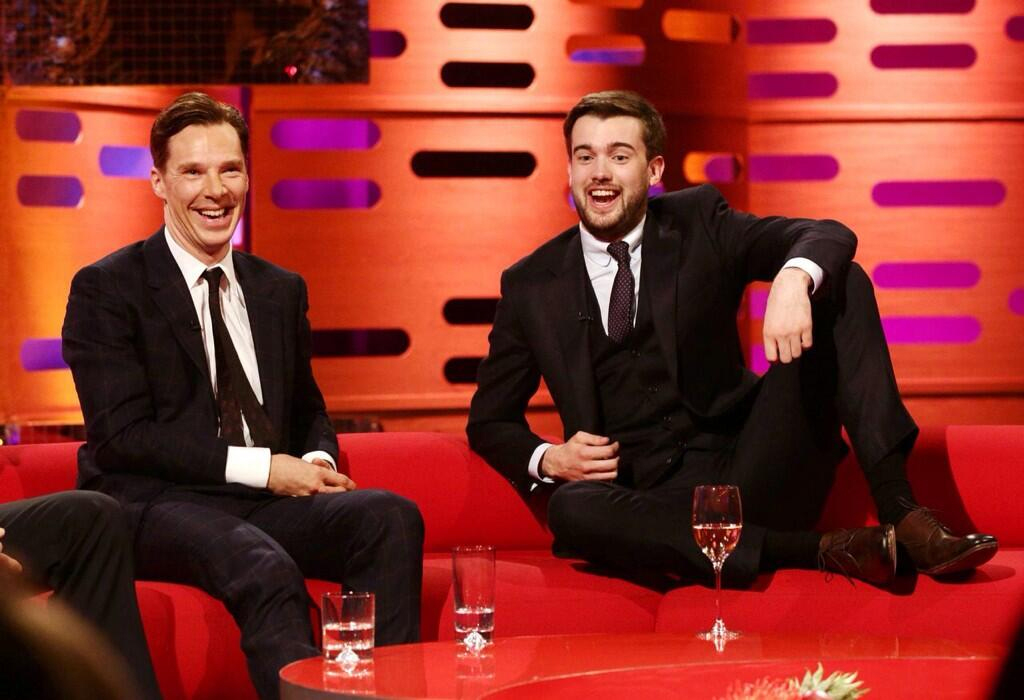 Promotional images courtesy of Graham Norton Show, BBC.