Ever wonder what David Faustino, the actor who played Bud Bundy on "Married with Children" was up to? Me either, but the guy owns a medical marijuana clinic in Reseda, California and he's proportedly using it to obtain the best pot for his personal stash. What's more, the friend he started the clinic with says that Bundy waited until he took a vacation and then pulled some sneaky legal tricks to cut him out of the business.
Dude, you stole my marijuana clinic! Those are the angry words of Jared Long, a California- and Oregon-based entrepreneur who claims former "Married… with Children" star David Faustino swiped his budding medical marijuana clinic.

As the Enquirer exclusively reported in October, David – who played teenager Bud Bundy on the hit sitcom – had turned his pot smoking hobby into a thriving business in Reseda, California.

But in an exclusive Enquirer interview, Jared insists the actor cheated him out of ownership of the clinic.

Jared maintains the business was his idea and that David bought into the company after a location had been leased.
"At first, things were great. David told me he bought into the business so he could get the best quality herb for his own personal use," said Jared….

"He loved to smoke Silver Kush, a top quality grade of herb. He would smoke it in the back room, although it's illegal, using pipes and bongs we had back there…"

When Jared was out of town, David took out a sublease on the property and changed the name from Nature Care to Natural Care Collective.

"He said because I wasn't there to run the company and I missed a business meeting, he didn't owe me anything for kicking me out… I'm going to sue him," said Jared.
[From The National Enquirer print edition, March 12, 2007]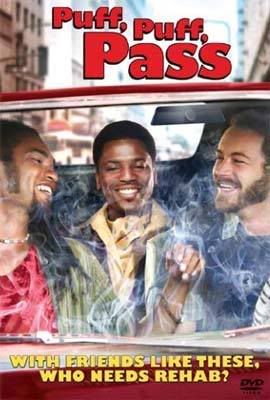 Here's the MySpace for David Faustino's Natural Care Collective medicinal marijuana clinic. (Warning for work: contains big pictures of pot. Their website is just plain and safe for work.) The pictures on their myspace are captioned with stuff like "Med's……mmmmmmm," "Candy. Candy. Candy." and "Come: see, smell, then go home and PARTAKE…" They sure hype the herb and it doesn't seem geared for cancer and glaucoma patients. They say that they're "dedicated to providing safe access to medication for qualified patients suffering from: AIDS, Cancer, Chronic Pain, Insomnia, Anxiety, and many other illnesses," and give out numbers to call if you need more info about prescriptions.
That's cold if Bud shut out the guy who started the clinic once he went on vacation.
Faustino has appeared in several straight to DVD pot comedies, including 2001's Killer Bud and 2006's Puff, Puff, Pass starring Danny Masterson and directed by Mekhi Phifer of ER fame.