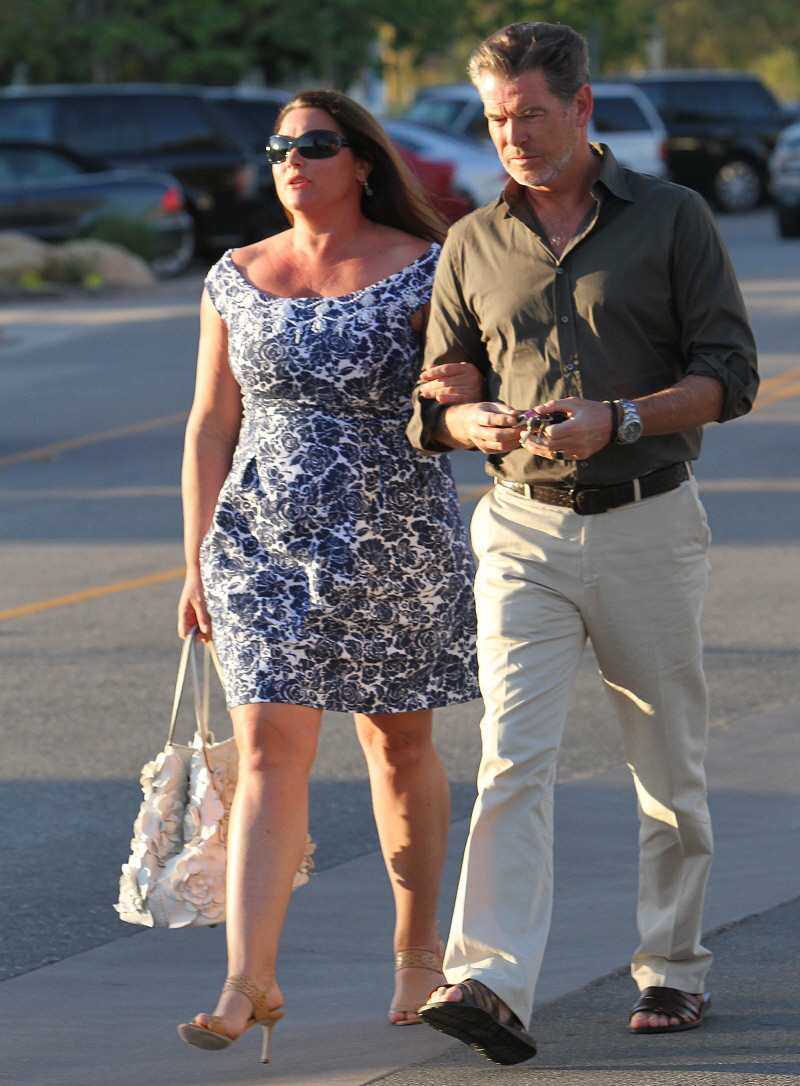 It's no secret that Pierce Brosnan is married to a woman who loves to eat. It's just never an issue because Pierce always seems to be completely besotted by his wife Keely Shaye Smith and so even the tabloids try to still up some sh-t, nothing ever happens. Pierce and Keely are happily married. They love each other. Haters to the left. But! The Enquirer has an interesting twist on the "why is he still with her, she's not a size zero!" story – The Enquirer's sources claim that Pierce is having a hard time keeping up his famous good looks because he and Keely like to spend their days drowning themselves in a vat full of pasta, wine and carbs.
Pierce Brosnan is desperately trying to keep his lean, leading man figure, but his love (and his wife's love) of all things fattening is making it tough for him. Despite the fact that Pierce turned 60 in May, he's still being cast opposite much younger women. In his latest film, "How To Make Love Like An Englishman," he romances Salma Hayek and Jessica Alba.

"Pierce is still considered a heartthrob, so he knows the importance of keeping fit. And while he used to have no trouble working out and cutting back on the carbs when it was time to shape up, it's getting harder than ever now because he's getting older."

And his plus-sized wife Keely Shaye Smith is no ally in his battle against the bulge.

"They both love to eat good food and drink great wines," noted the source, who also notes that while Pierce strives to stay hunky, his 50-year-old wife isn't into counting calories.

"Keely used to worry that she was 50 pounds overweight… but as she's gotten older, she no longer stresses over her curves. And since Pierce says he loves her just the way she is, she feels comfortable embracing her size. Keely loves to cook pastas and serve up sandwiches on a crisp baguette, and she Pierce enjoy comfort foods like fish and chips and casseroles. They also adore good wine and they drink a bottle or more together almost every night."

"And while Pierce does his best to exercise daily, Keely is happy to sit at home on the beach and work on her writing and care for the kids."
[From The Enquirer, print edition]
The source goes on to describe Pierce's new workout routine, which involves a whole lotta everything, from kickboxing to Pilates to yoga to tennis. Which sounds like a lot of work for a 60 year old. A trainer once told me: "You get to a certain age and you can no longer just go on a quick diet or work out a few more days to lose weight – you have to do BOTH." As in, once you reach a certain point (often your mid-30s), you have to focus on both your diet and exercise, you can't choose one or the other. That being said, if Pierce is throwing back bottles of wine every night while he's trying to lose weight, that's where he should start. So many empty calories in booze.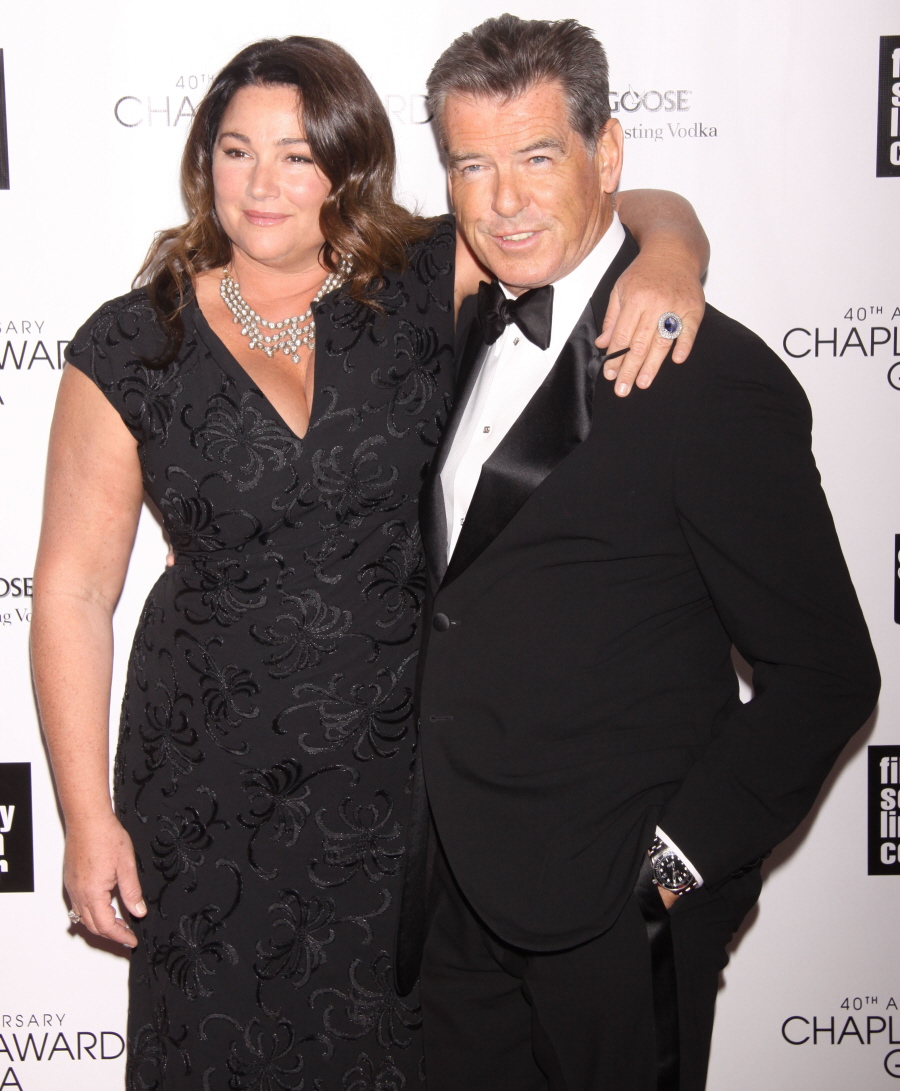 Here are some photos of Pierce a few days ago on the set of this new movie –those are terrible pants. Those pants are not slimming. Maybe he just needs to find a more tailored, slimming look? Plus Man Spanx. He should try Man Spanx.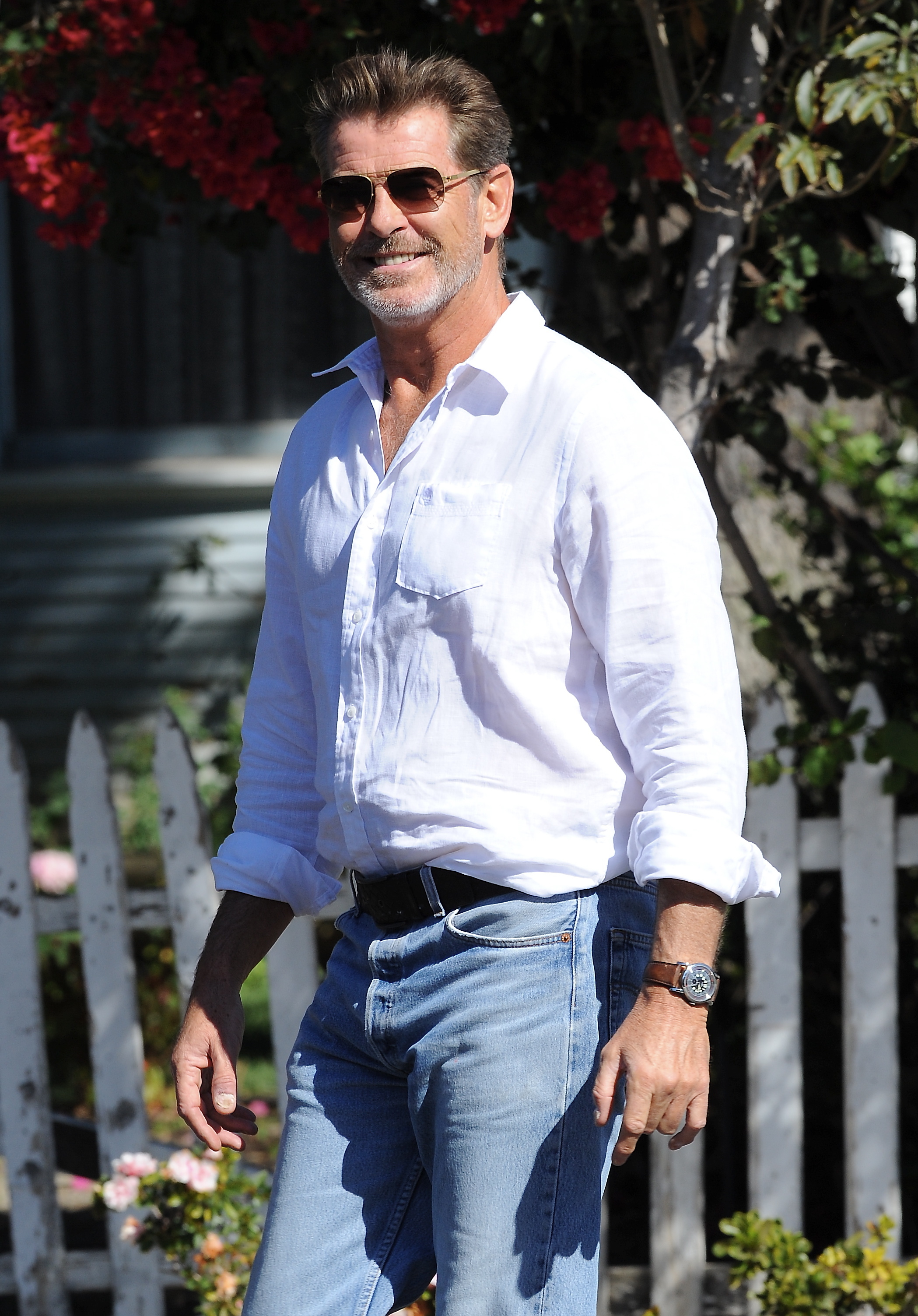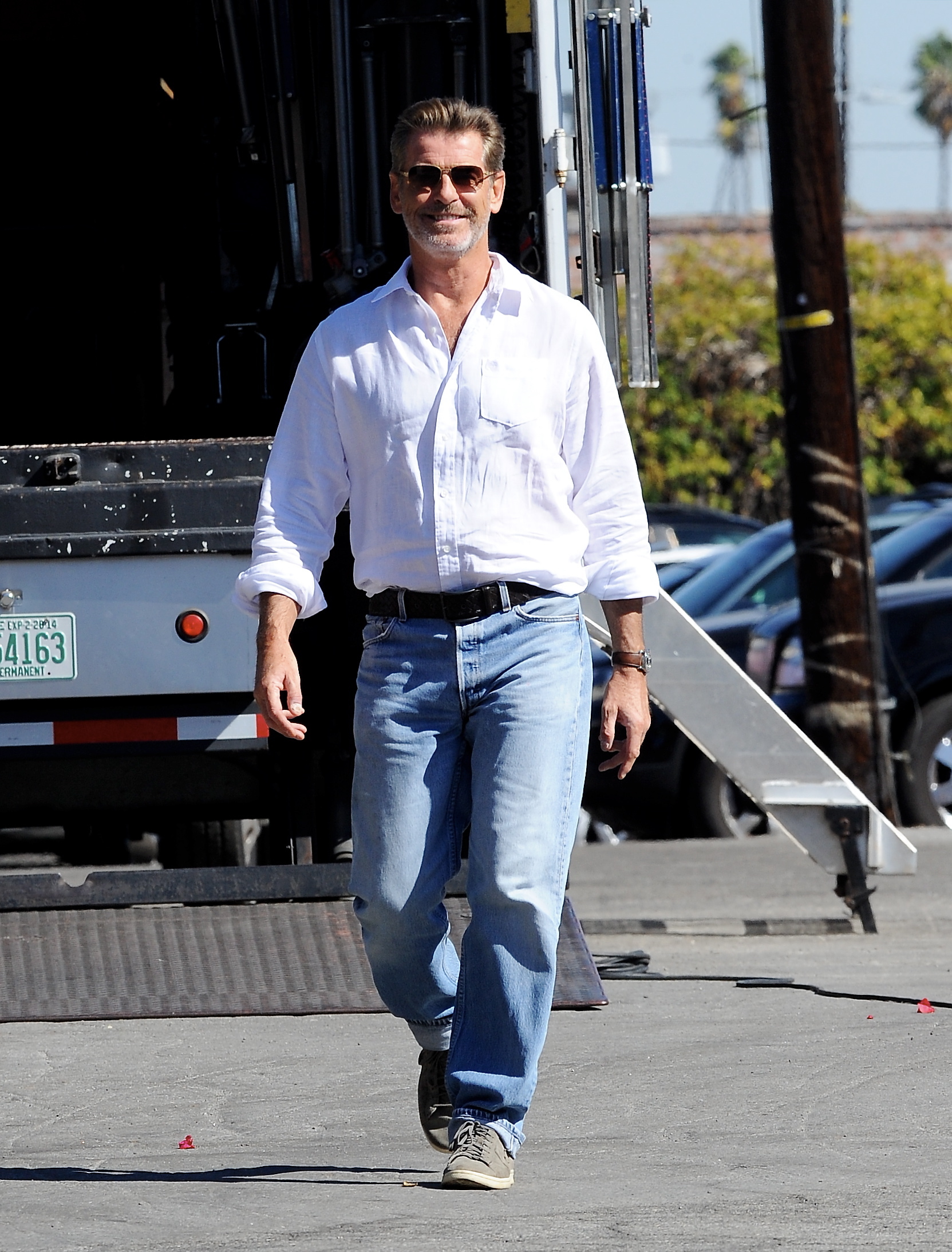 Photos courtesy of WENN.