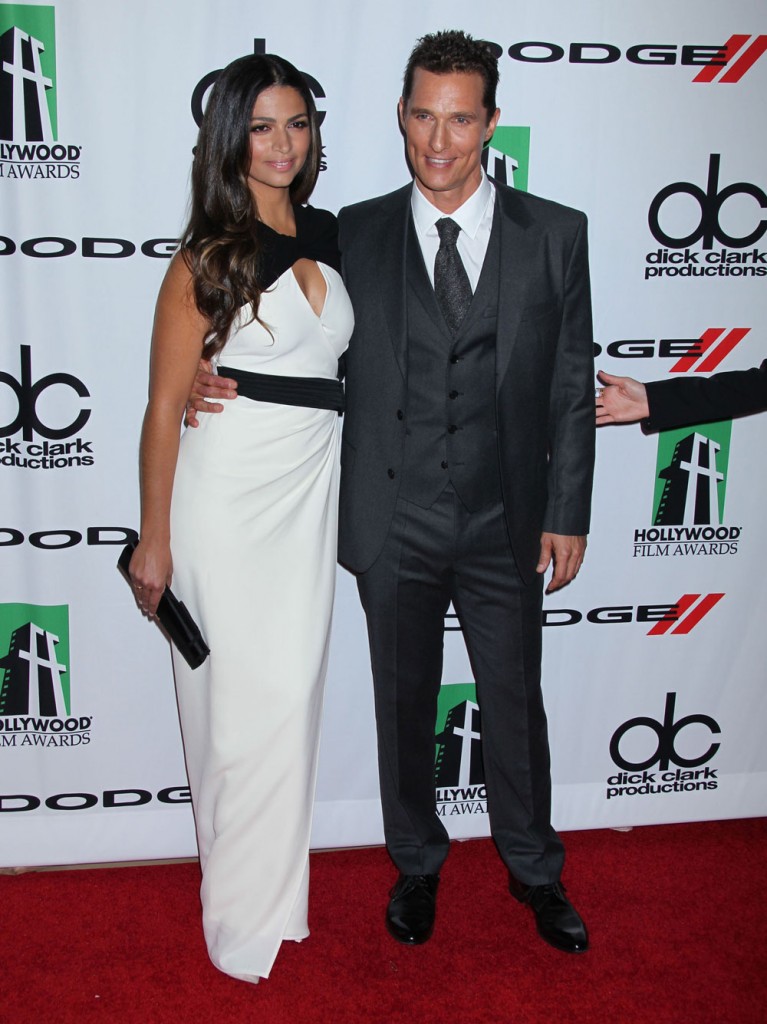 These are some straggler photos from the Hollywood Film Awards, which Kaiser covered earlier. Julia Roberts was honored, as was Matthew McConaughey, who took home the Hollywood Actor Award for Hollywood Buyer's Club, I believe. That movie comes out November 1.
Both Matthew and Camila look tired to me here, like they don't want to be there or just got into a fight. Maybe the flashbulbs were too bright for them. Camila is in a black and white MaxMara dress that is very striking. I love the cut and color on this dress. Camila's makeup is excellent but her hair looks a little fake and too-long to me. Maybe it's the ombre, which makes it look like her extensions don't match the color of the rest of her hair. Matthew may need to gain some weight to get back his hotness.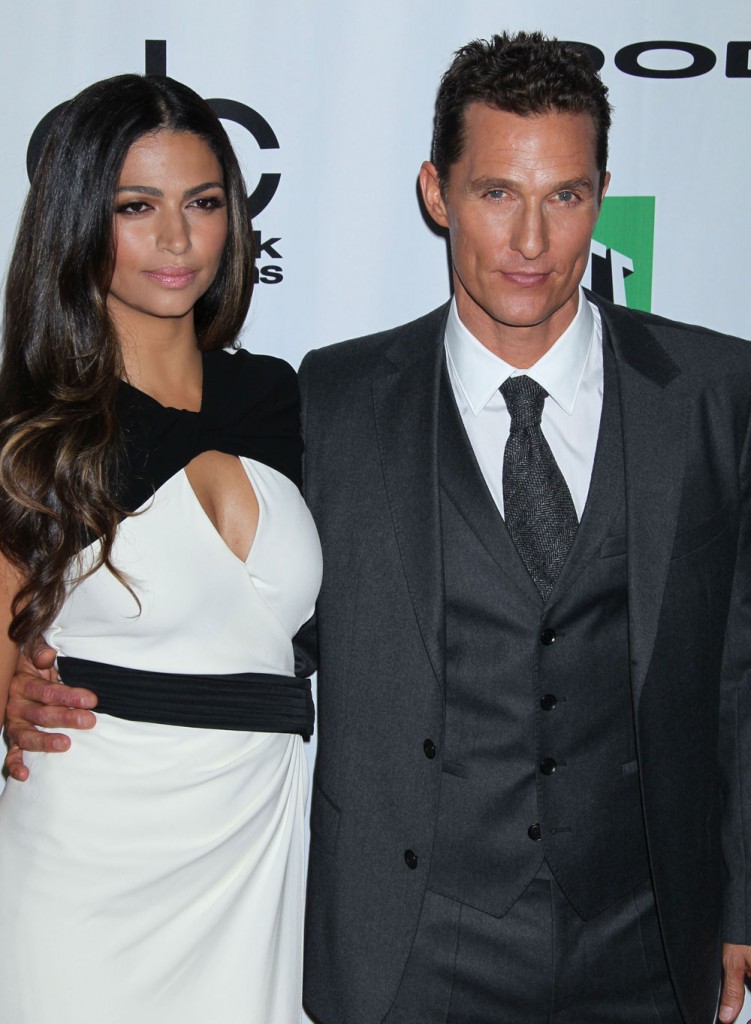 In contrast, Juliette Lewis looked absolutely thrilled to be there. She's in a bold contemporary print strapless Monique Lhuillier. I love her casual loose braid and this dress is amazing.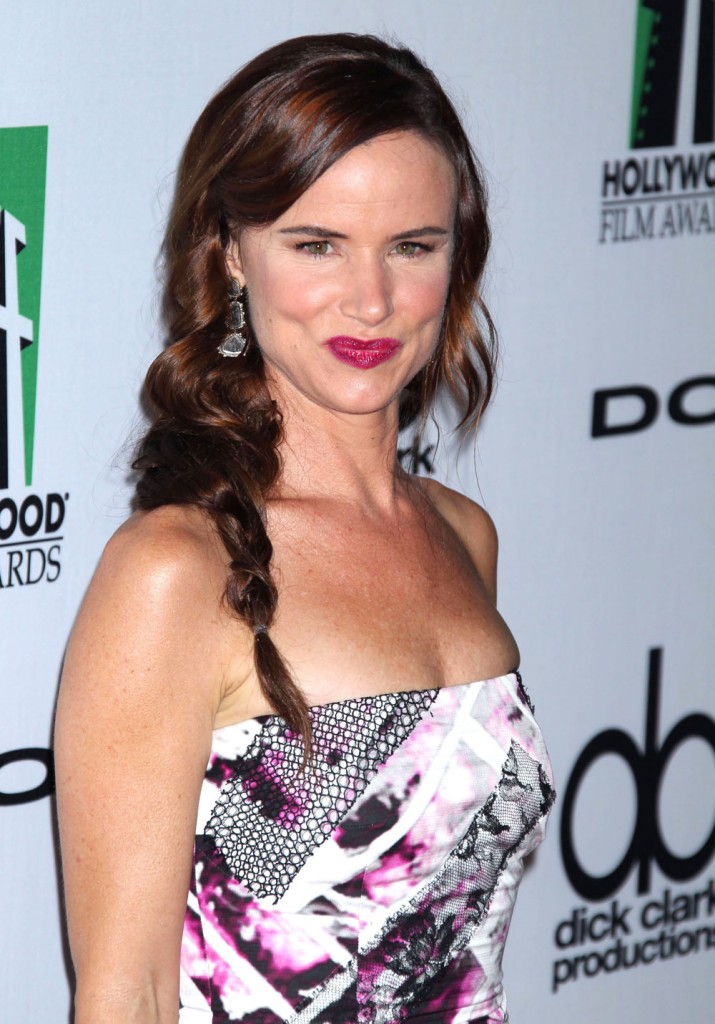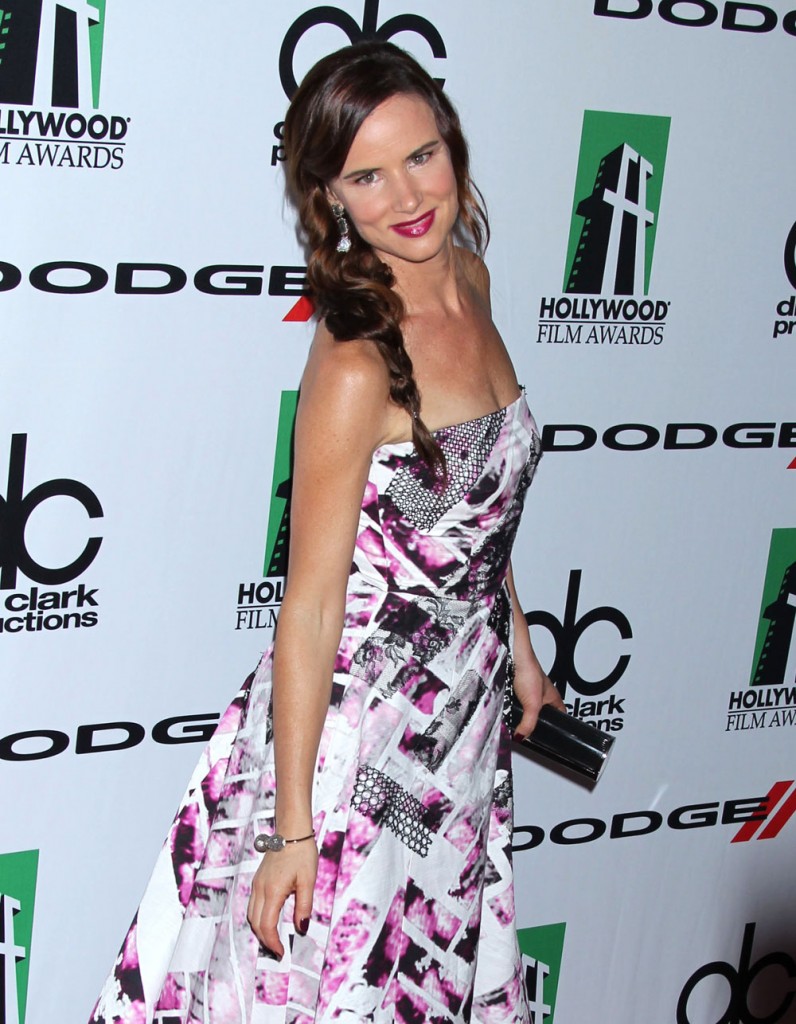 Octavia Spencer was in black and blue Tadashi Shoji. I do not like the embroidery on this dress, but Octavia's styling is great. Her hair is very cute with the loose curls.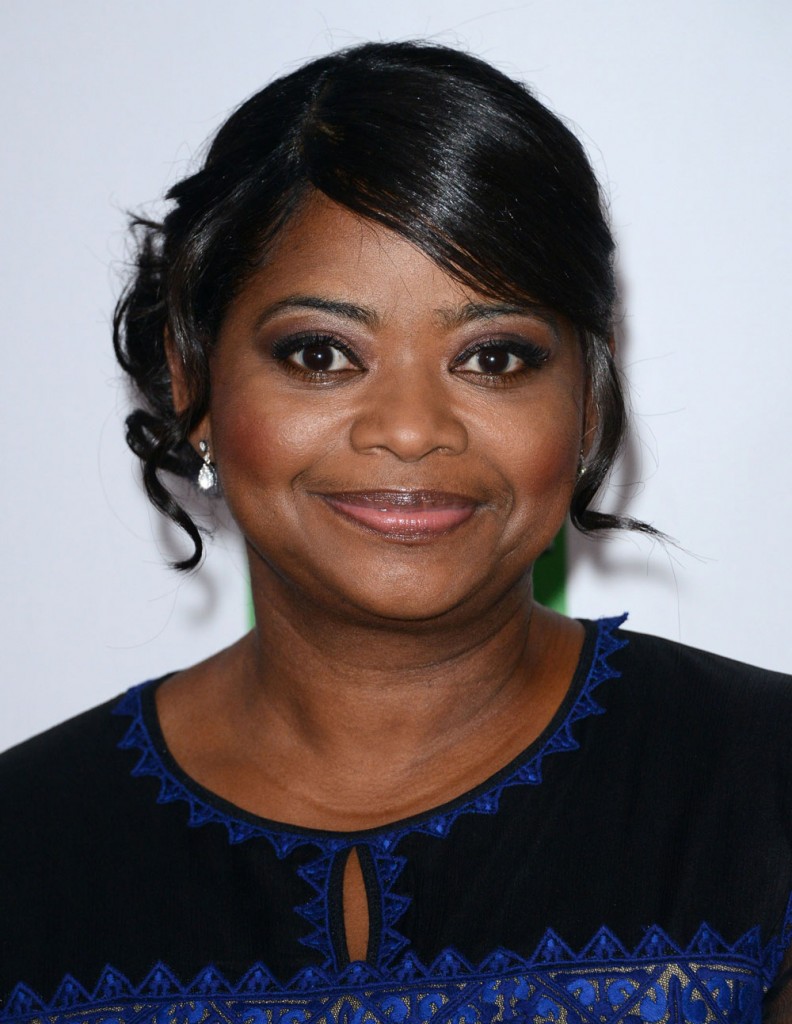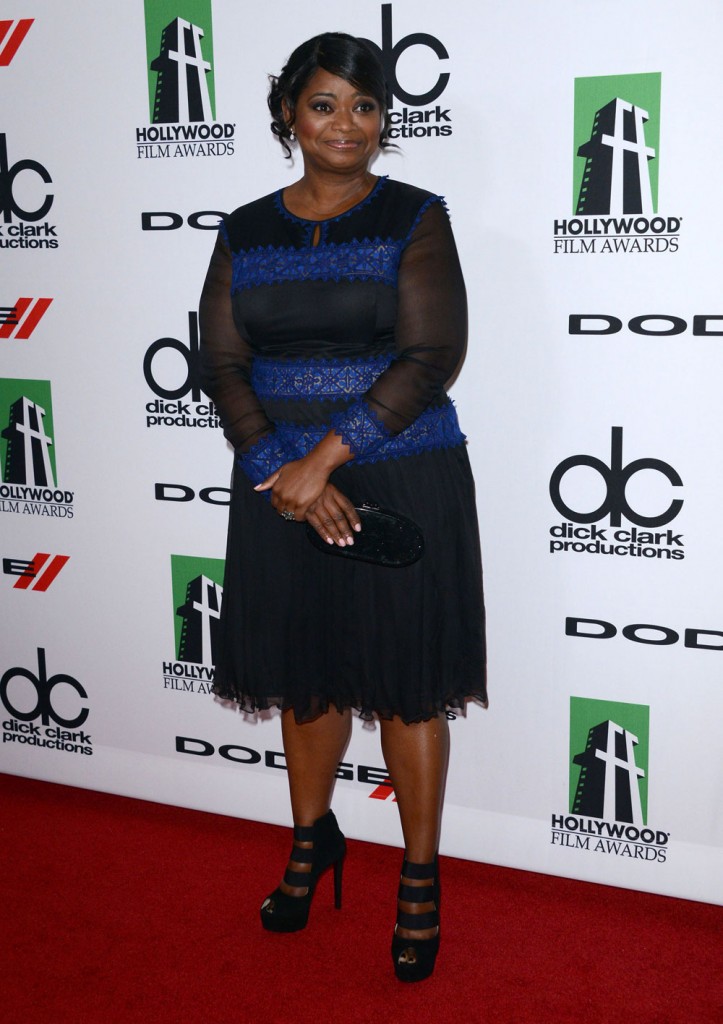 Viola Davis was in light orange v-neck Escada with abstract black applique around the sides of the bodice. I'm not sure if I like this dress, but Viola is working it anyway.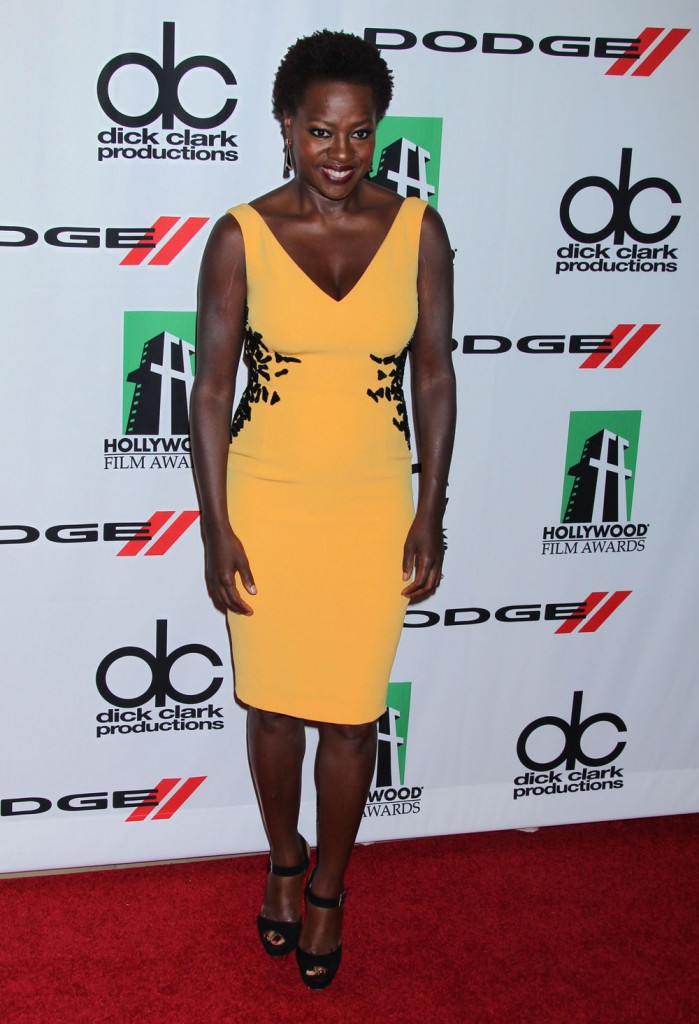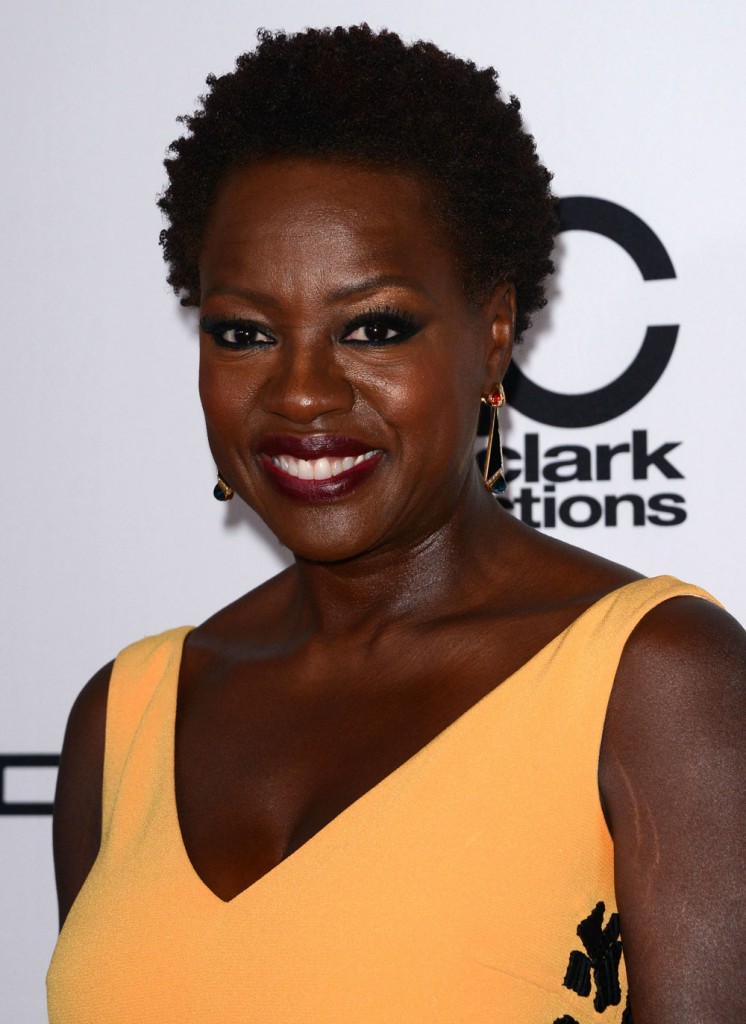 Finally Jane Fonda rocked a very 80s Reem Acra pantsuit with a deep v-neck and bold buckle belt. Jane looks great.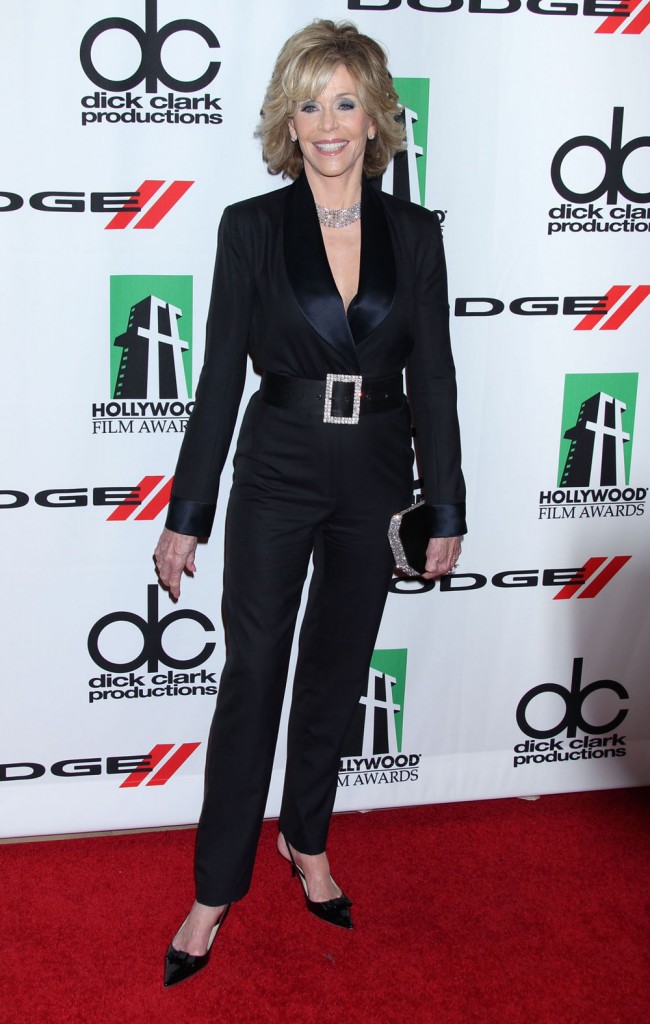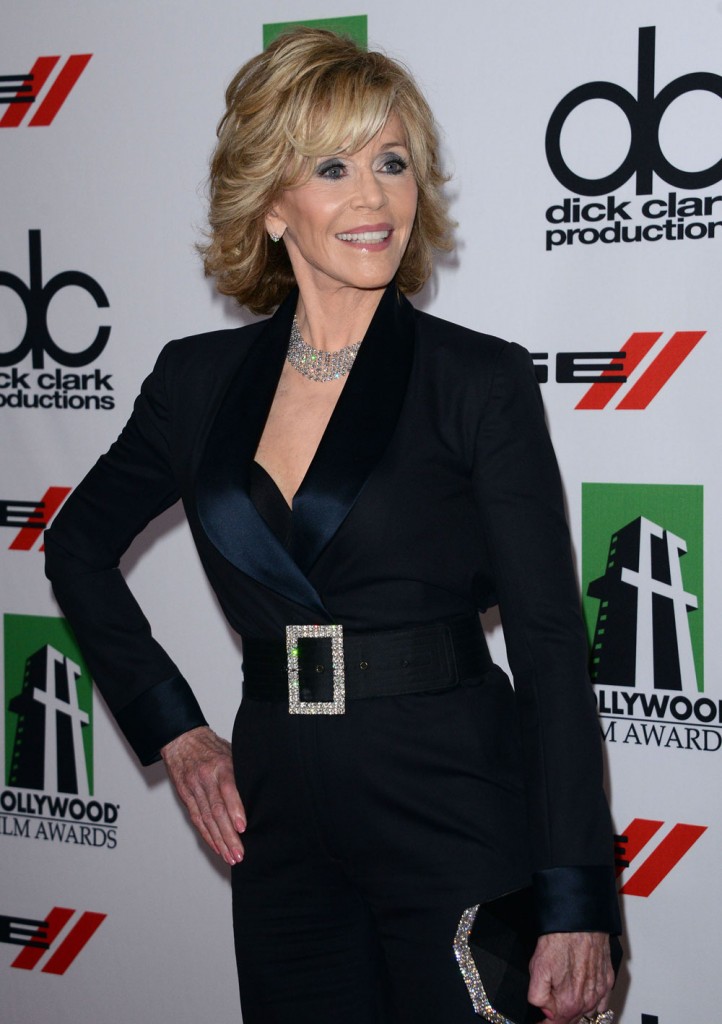 photo credit: FameFlynet