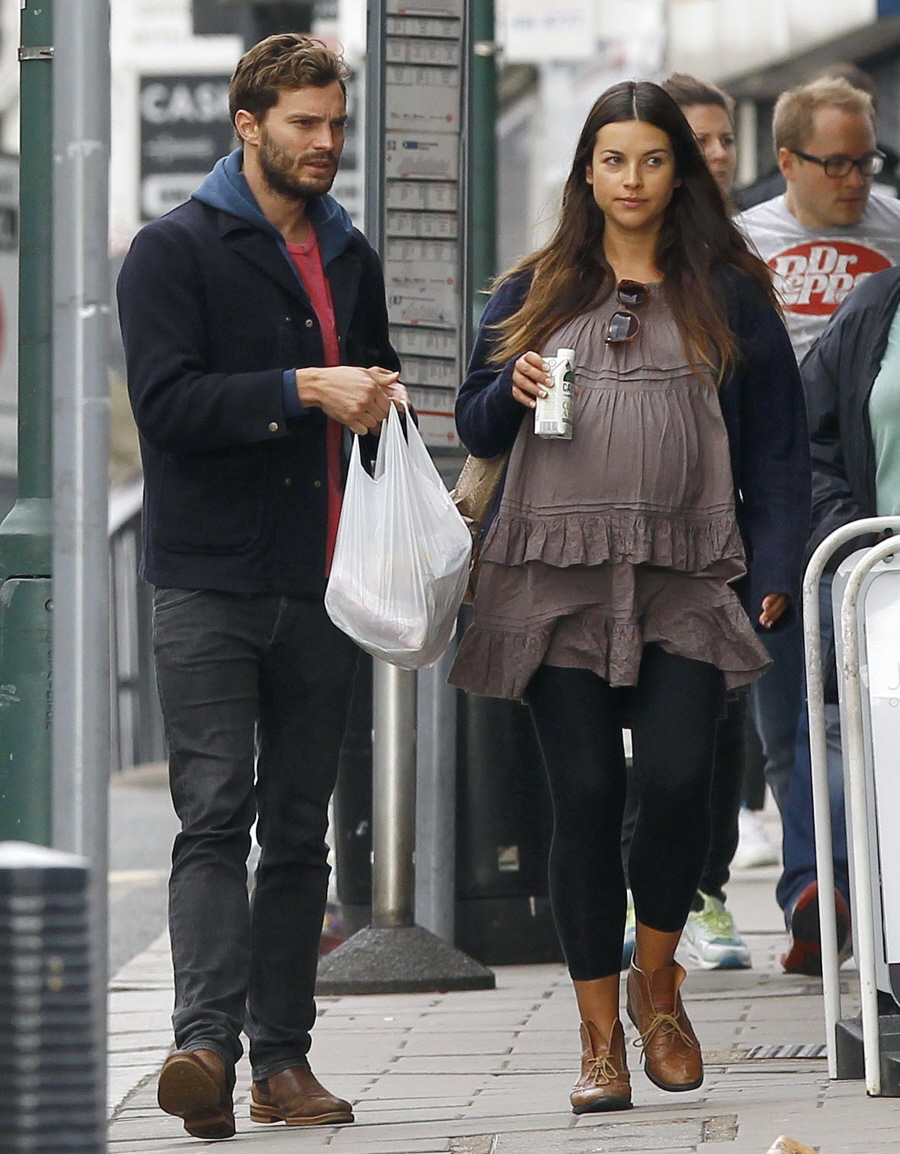 One of the reasons I wasn't all about Jamie Dornan for Christian Grey in 50 Shades of Grey was that Jamie Dornan has rarely been pap'd at all. He rarely walks a red carpet, he rarely gets photographed in London, New York or LA, and he doesn't get that much magazine work. There are his Calvin Klein ads, of course, and I keep reusing the same bulgy ads and the handful of recent photos we have of Jamie. But! Now that Jamie is officially Christian Grey, the paps are looking for him. Thus, these photos of Jamie and his pregnant wife in London on Friday.
Do you recognize his wife? That's Amelia Warner. She was once sort of married to Colin Farrell, way back in 2001. At the time, Colin called her his wife and to this day, she's referred to as the "ex-wife of Colin Farrell." Amelia has always claimed that the marriage was never legal – she was 19 years old and they took part in some kind of ceremony in Tahati but she insists they knew it wasn't a legal marriage at the time. She was also an actress and now she's a singer. And she's also expecting her first baby – and it's Jamie's first baby too.
So, I guess we should get comfortable with the idea of seeing more of Jamie Dornan these days. Not just on screen as Christian Grey – I'm guessing he's going to get a lot of attention from the paparazzi for a while. We'll see how he handles it. And we'll see how the 50 Shades fan-girls handle it.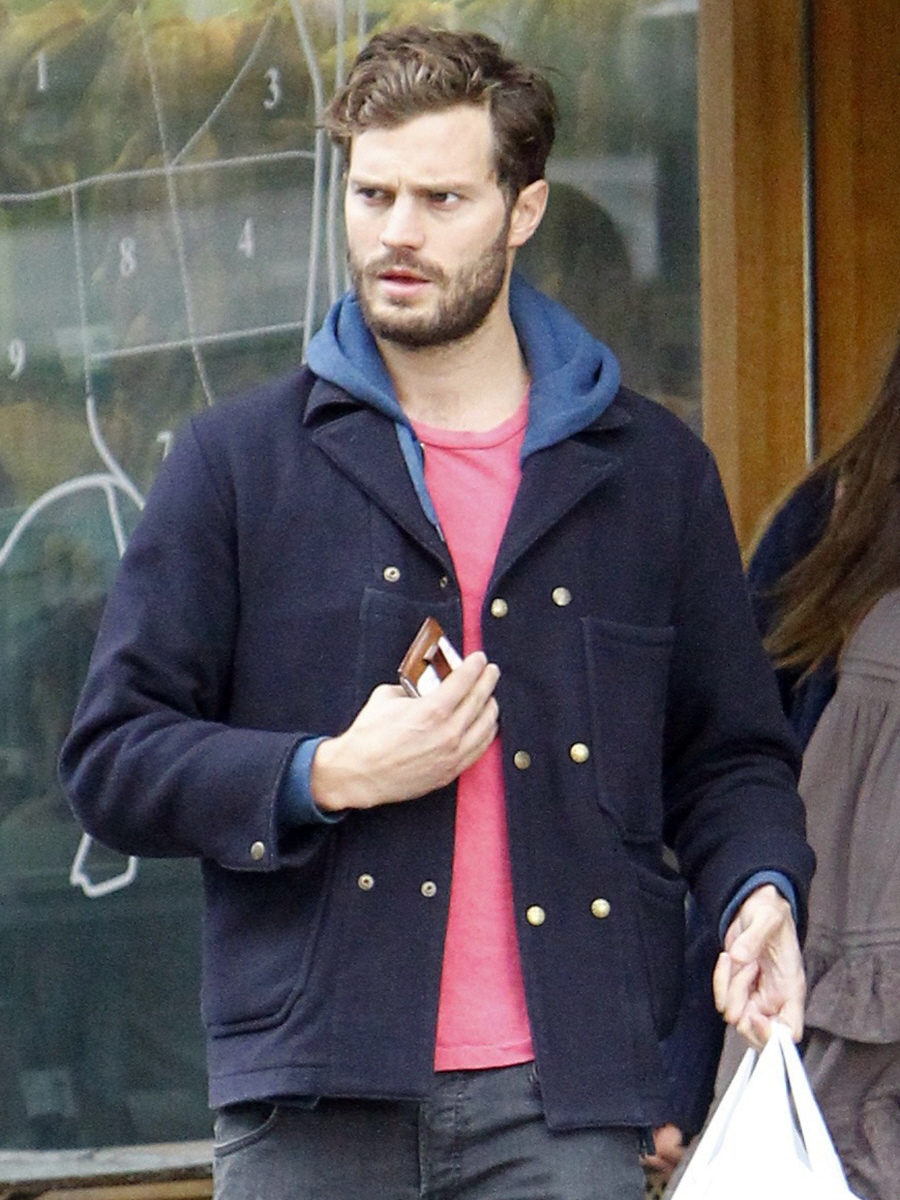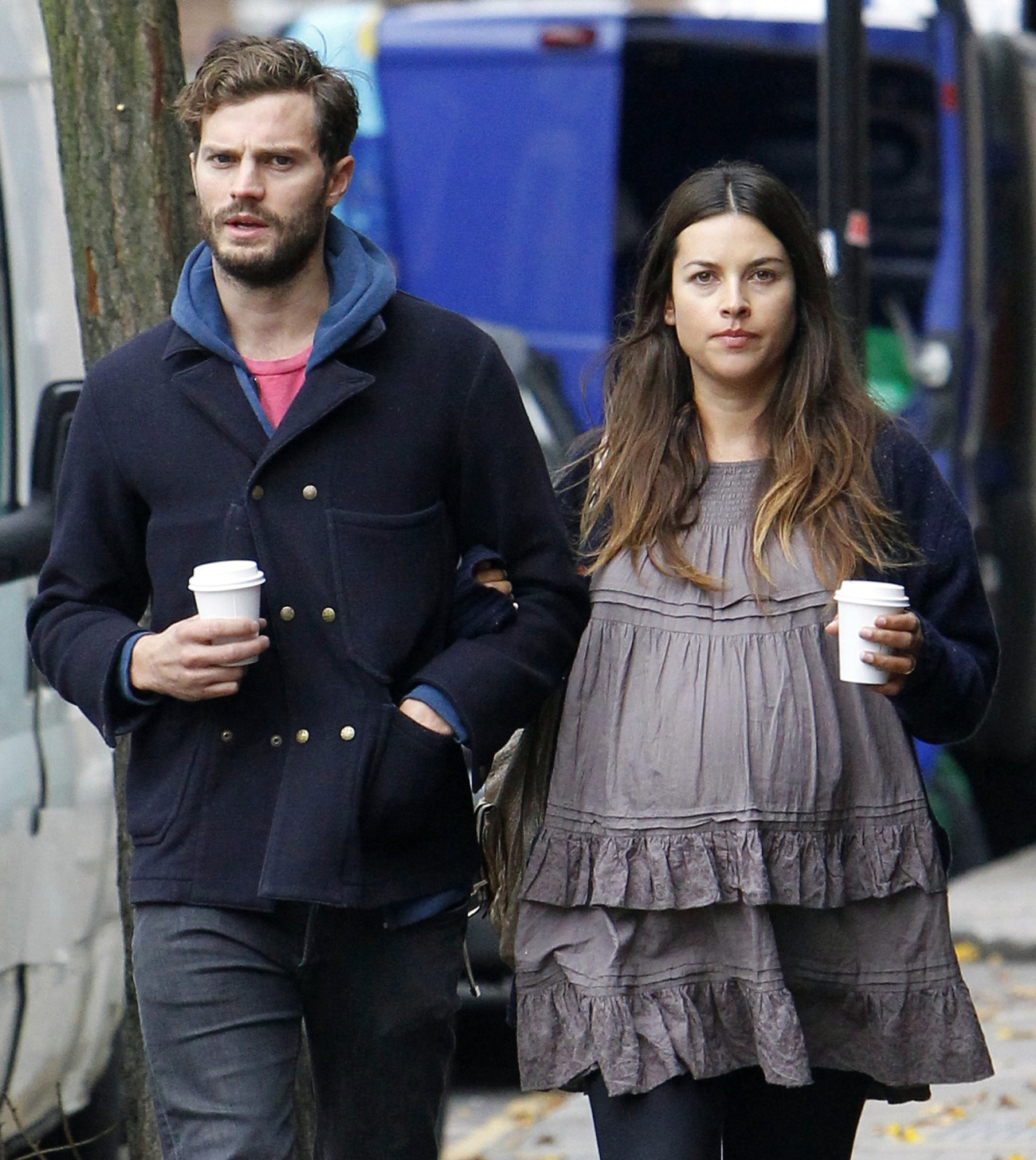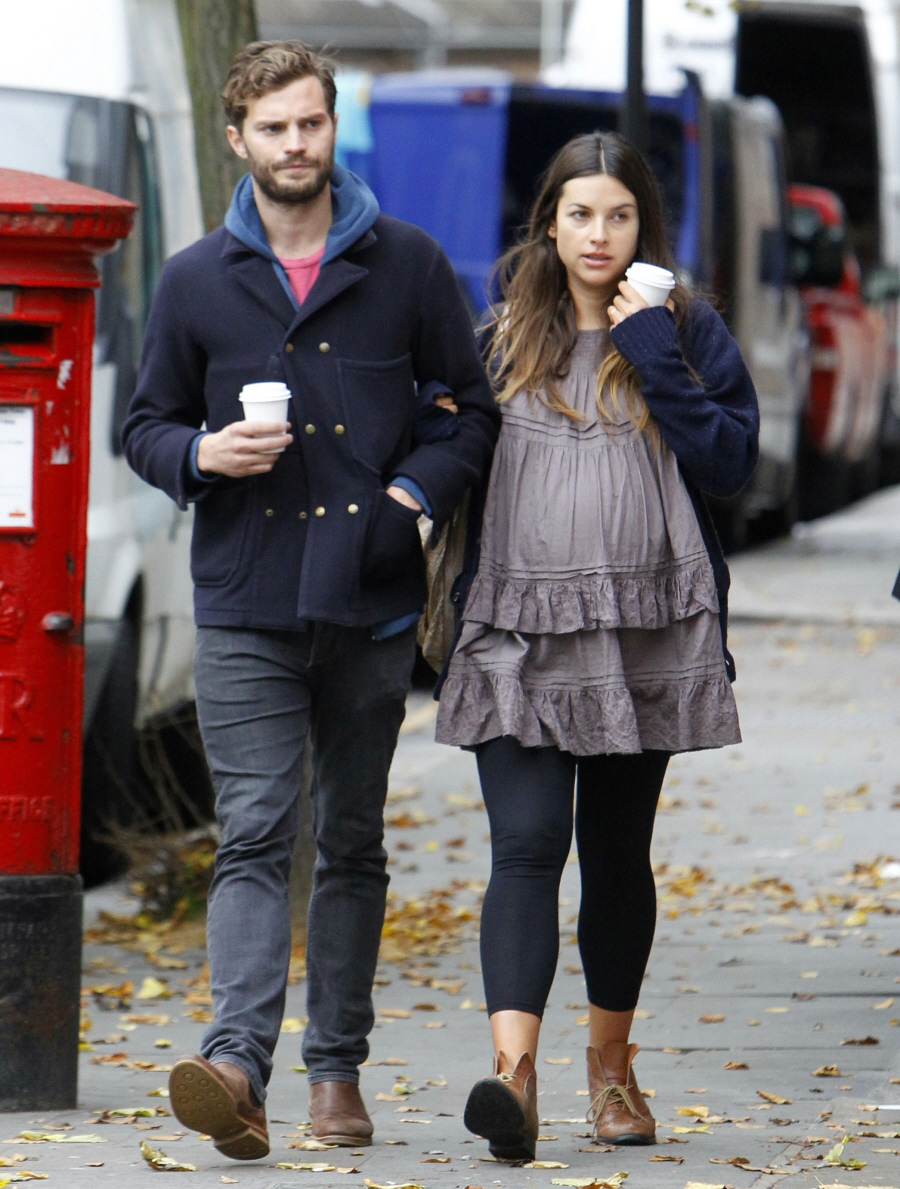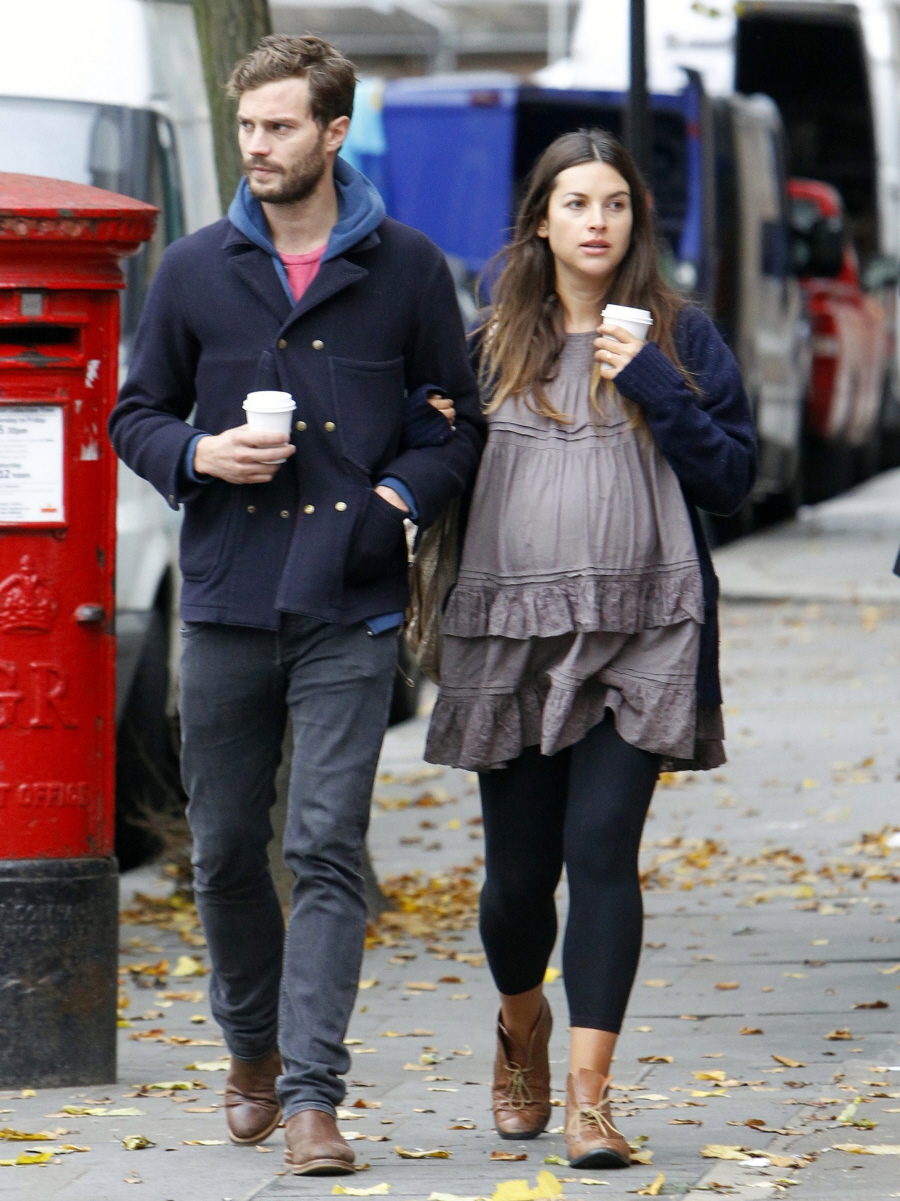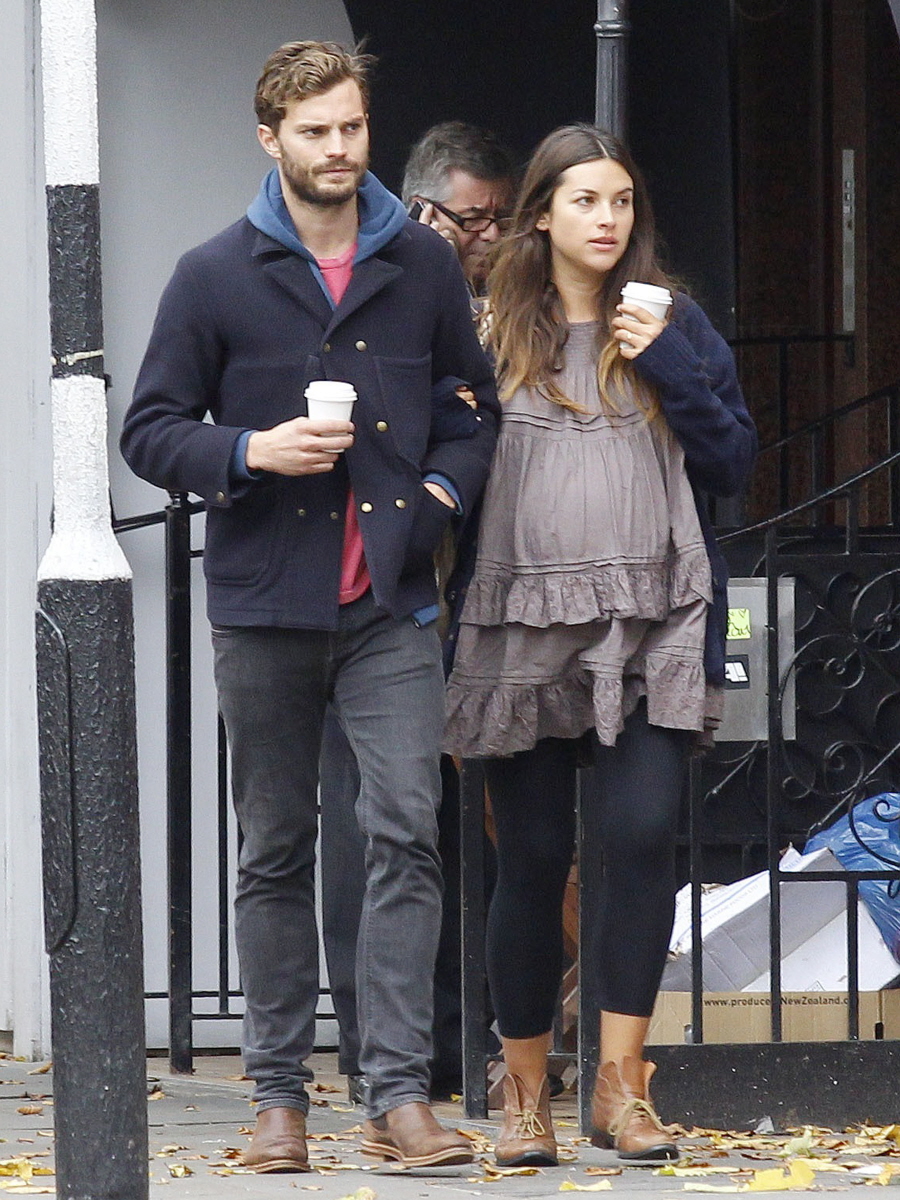 Photos courtesy of Fame/Flynet.