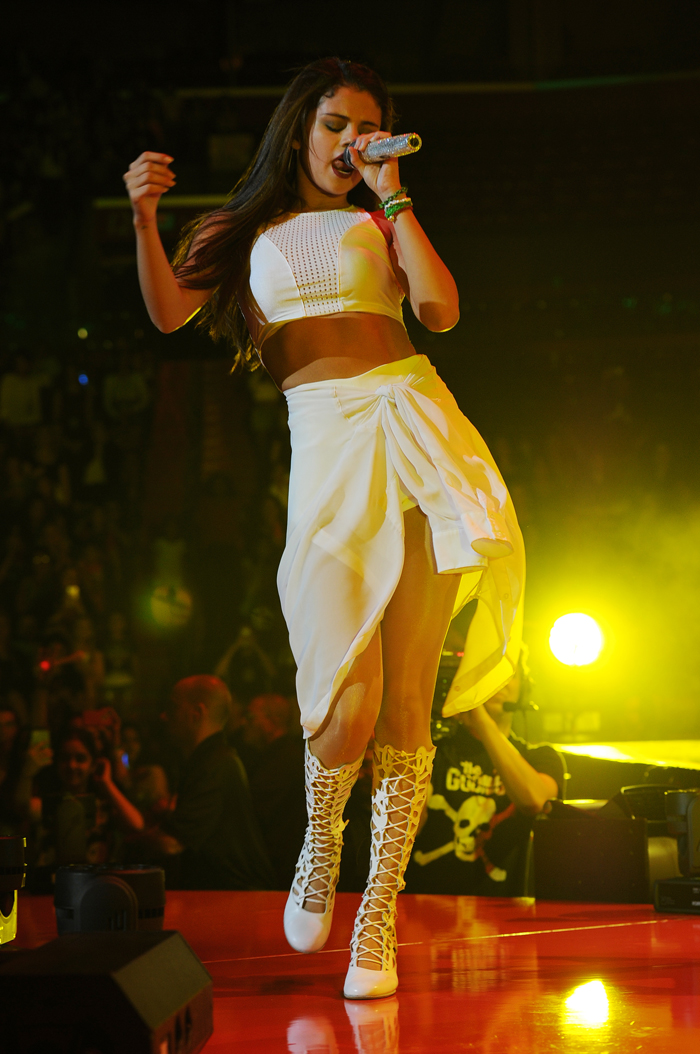 Here's a photo of Selena Gomez in concert on Tuesday in Hollywood. She's not the most talented pop singer out there and lipsynchs in concert like most of them do. Selena is doing great though. She may not top the charts, but she churns out a respectable level of album sales and can sell concert tickets like crazy. The latter point is very important because, unlike Miley Cyrus, Selena has yet to alienate her Disney channel fanbase.
One thing that has eluded Selena thus far is a promising movie career. She was a sarcastic little spitfire throughout the Wizards of Waverly Place run, but movie directors aren't exactly pounding down her door. Spring Breakers did better than anyone expected, but Selena's performance didn't receive much attention. This summer's Getaway (with Ethan Hawke) completely fizzled. You always want what you can't have, and this week's issue of Star says Scientology is watching Selena. They hope to recruit her with the promise of amazing acting connections. Uh-oh:
The Church of Scientology is desperate to lure a new high-profile star — Selena Gomez — into its clutches. Star has learned that Selena's fashion designer pal, Marisa Ribisi, wife of singer Beck and sister of actor Giovanni Ribisi, is urging her to join the controversial religion.

"Marissa knows that Selena wants to be a big actress, so she reminds her how many stars are Scientologists," says a source, admitting that Selena's inner circle is worried: "Selena is just so sweet and trusting: she isn't that good at standing up for herself. If she does get sucked in, it's hard to imagine her ever getting out."
[From Star, print edition, November 11, 2013]
In the nefarious eyes of the CO$, Selena probably looks flawless. She's very charismatic and cute but not overtly sexy. Her off-and-on loyalty to Justin Bieber suggests a pliable, yielding personality. I hope she's smart enough to tell Marisa Ribisi to back right off.
Here's Selena sunbathing in Miami earlier this week. She even looks wholesome in a bikini.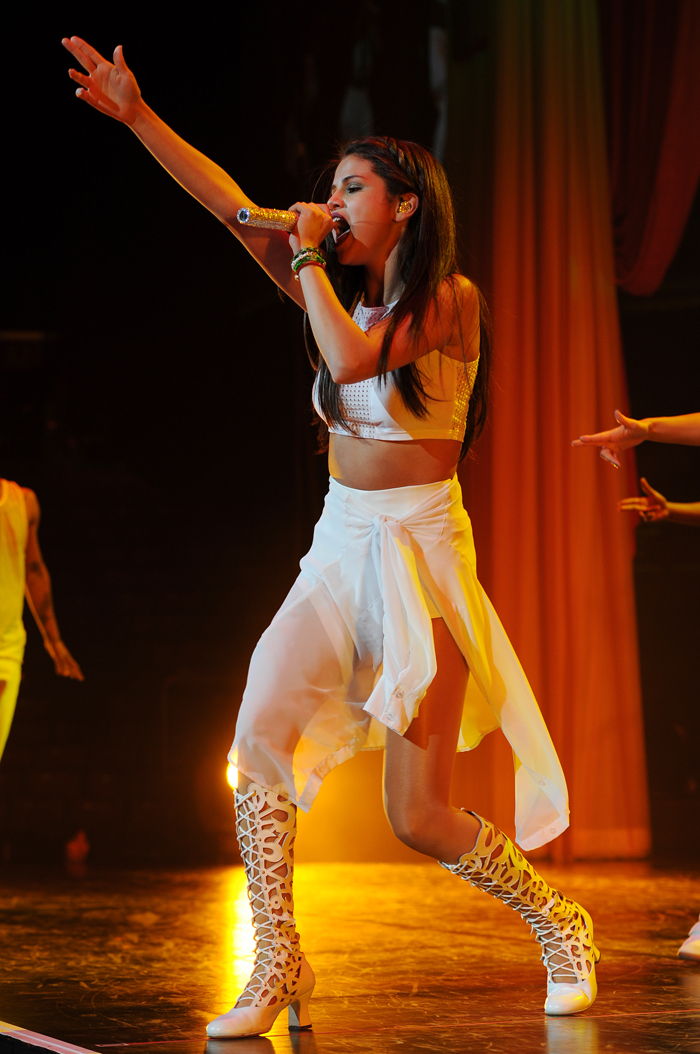 Photos courtesy of Fame/Flynet & WENN