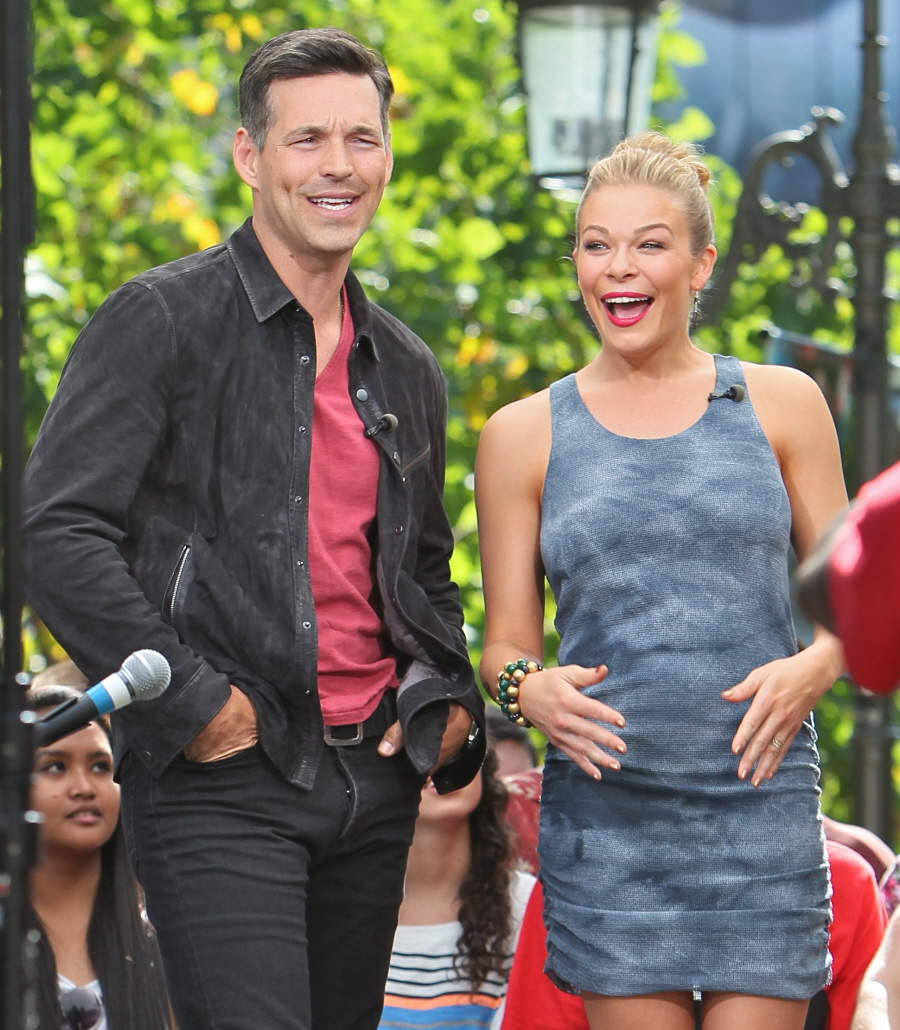 About 14 months ago, LeAnn Rimes filed an invasion of privacy lawsuit against Kim Smiley and her daughter Alexis. Kim Smiley had been following LeAnn on Twitter, and Smiley basically made the mistake of disliking LeAnn and tweeting about her dislike. So LeAnn called Smiley up one day and Smiley recorded the phone conversation and then published the audio online. This was the invasion of privacy. This was the crux of the lawsuit. I'll admit that I didn't want to wade too deeply into the legal drama because LeAnn had cited Celebitchy in her lawsuit (as an example of the bad press she got following the audio publication). The Smileys set up a legal fund to help pay for their legal defense, and reportedly, LeAnn was trying to draw out the legal proceedings, refusing to sit down for a deposition, etc.
Well, on Monday the lawsuit was thrown out of court in LA. The judge dismissed the suit, in which LeAnn had asked for $25,000 in damages. Now that the judge has dismissed the suit, LeAnn cannot re-file a claim. The Smileys' lawyer says that the situation has been "resolved" which I guess means that someone got paid (but who?). I don't know what to say… it was a stupid lawsuit, it's dumb to sue someone who is talking trash about you on Twitter, blah, blah, etc. Ilana Angel at The Jewish Journal had a good piece about it too.
In other LeAnn news, I got around to reading the full Star Mag cover story. I covered most of the good parts yesterday, but there were a few new pieces of info I thought you might enjoy:
"LeAnn's been driving Eddie to distraction with her psycho behavior almost from the moment they first hooked up. It's been getting continuously worse since they made it official, and Eddie can't take it anymore. This past year in particular has been a nightmare. He wants out."

Insiders say Eddie Cibrian's stress levels are through the roof: "Eddie says LeAnn is so much crazier than people can see. For every one bizarre thing the public knows about, there are 10 they don't."

"Although Eddie was initially against doing the VH1 reality show, he soon realized that it would be the perfect opportunity for the public to see LeAnn's out-of-control behavior, the private side that has been driving Eddie up the wall. Eddie's completely out of patience, and as soon as he's done with his obligations on the show, he'll be ready to get out of the marriage."

LeAnn is reportedly worth $38 million, and she's been trying to "buy" Eddie's continued love and loyalty during their marriage with wild shopping sprees and expensive gifts, including a $150,000 Porsche. And although Eddie's modest acting career has netted him an estimated $12 million, an insider claims he wouldn't hesitate to ask for a chunk of LeAnn's fortune in court – they don't have a prenup – for the torment he's been through.

"If LeAnn makes things ugly for him, he'd take her for every penny he could. Eddie's attitude is: if he gets any money from LeAnn, he's more than earned it. The way he sees it, no one would have put up with what he's had to deal with. He wouldn't walk away from this relationship without getting something for the hell he's been through."
[From Star Magazine, print edition]
Is Eddie really worth $12 million? I doubt that. I don't think he came into the marriage with much money at all, and he's barely worked at all since attaching himself to the (Crazy) Money Train. And while LeAnn might have been worth $38 million at some point, I think her wealth has taken a hit in the past four years too. Eddie's a very expensive kept man and if she wants him to keep paying attention to her, she has to keep buying him presents. And then she has to buy herself presents which she then pretends Eddie gave her. And then she has to stalk Brandi and find out what Brandi is wearing so LeAnn can buy all of it too. It's expensive!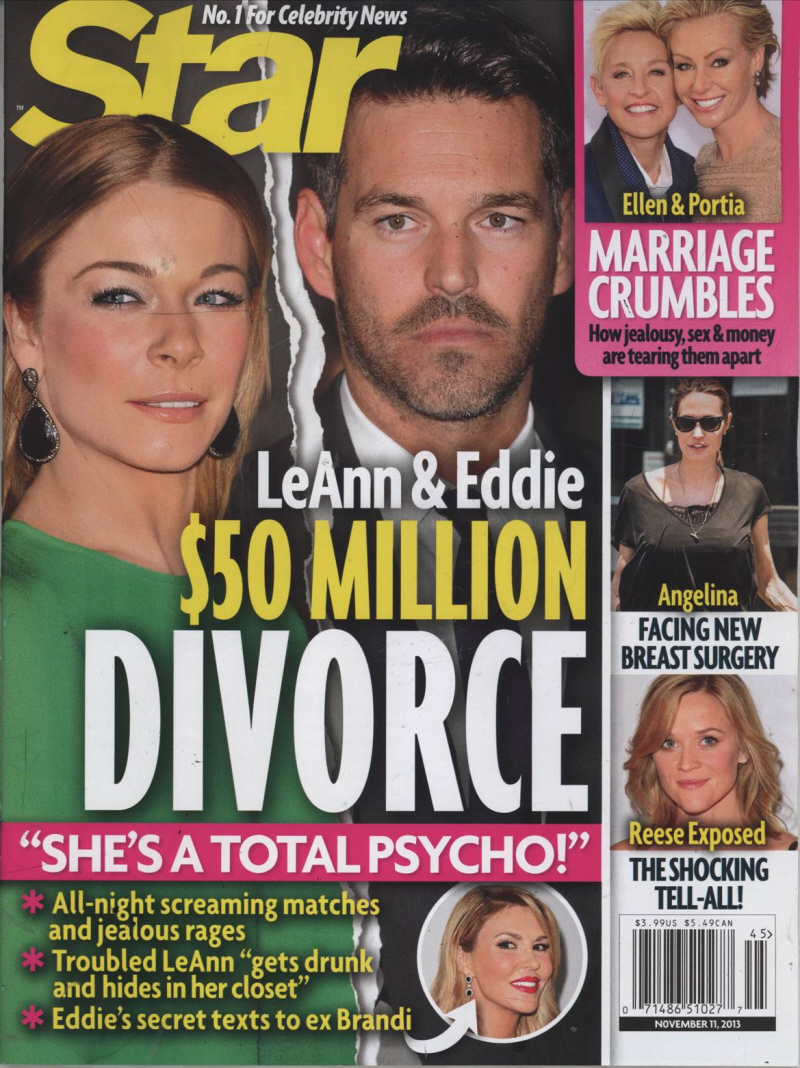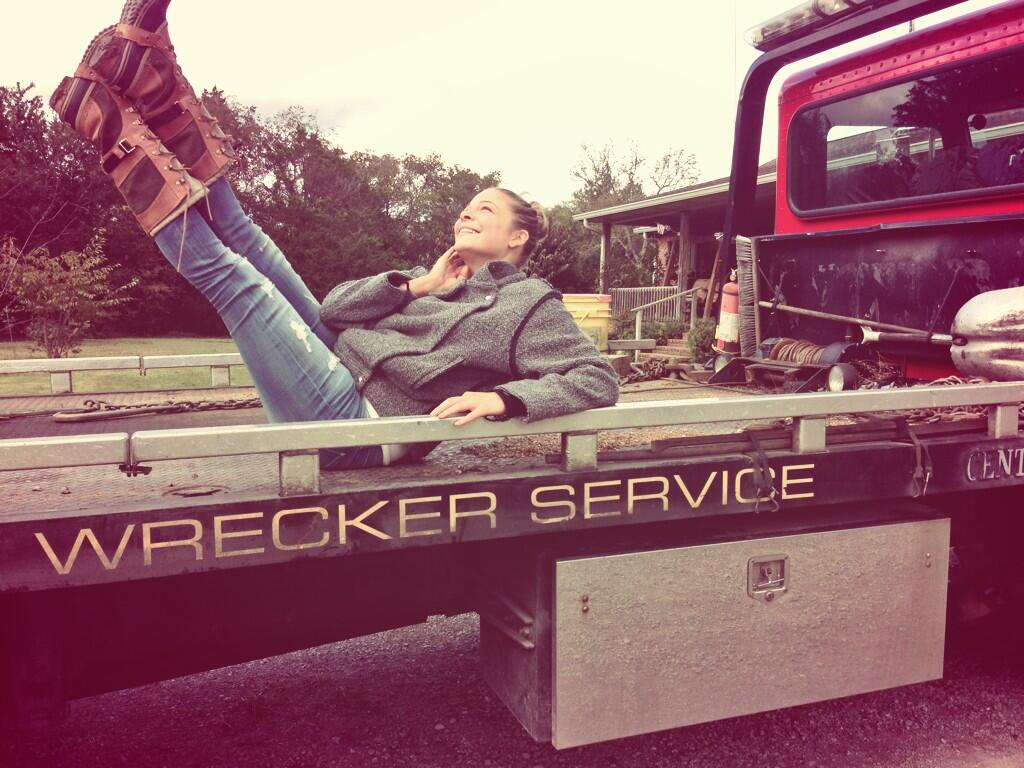 Photos courtesy of Twitter, WENN.