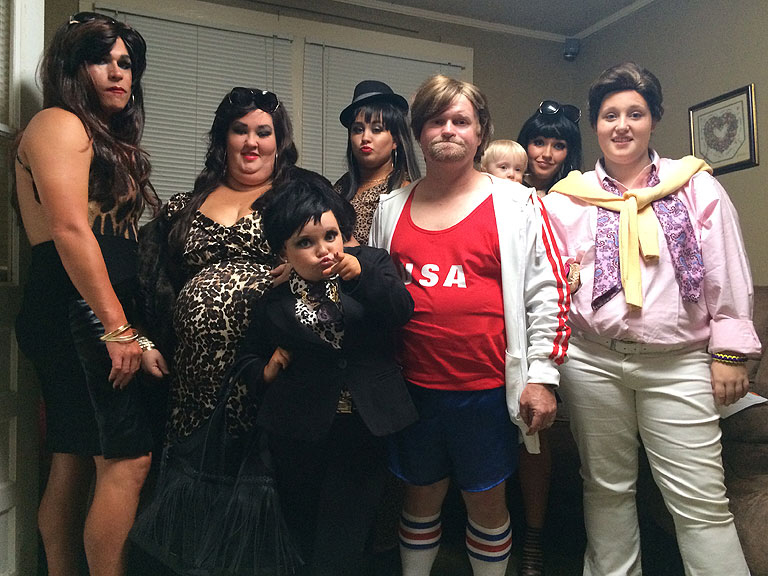 Lots of celebrities dressed up for Halloween this year, like every year. Celebrities are so weird – most of them get paid to dress up in costumes and pretend to be someone else, so isn't it strange that they choose to do the same thing during their off-hours? And now I can't help but wonder if Daniel Day-Lewis has ever gone full-on Method for Halloween. If Daniel Day Lewis dresses up as a vampire or a slutty nurse for Halloween, innocent people are going to get bloody no matter what. *sits quietly for a few minutes thinking about DDL in a slutty nurse costume*
Anyway, this is an assortment of Halloween costume photos, mostly from parties or from celebrities taking their kids trick-or-treating. As you can see, Honey Boo Boo and her family dressed up as the Kardashians, which is actually kind of funny. I don't know who Honey Boo Boo is supposed to be though – Kourtney? Or Mason? Update: Oh, so she's Kris Jenner.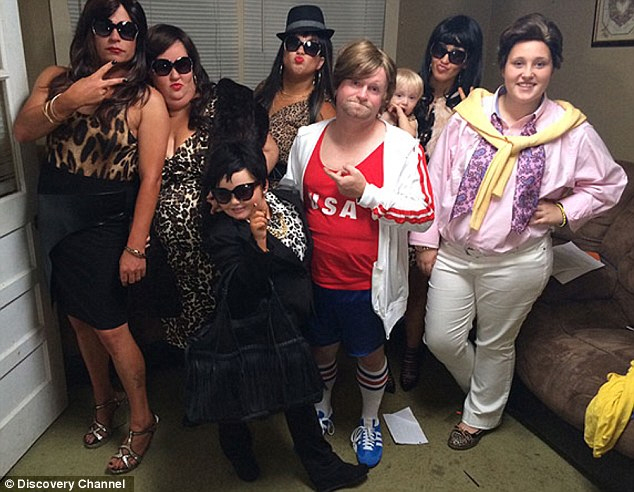 Here's January Jones dressed up as Betty Draper for Halloween.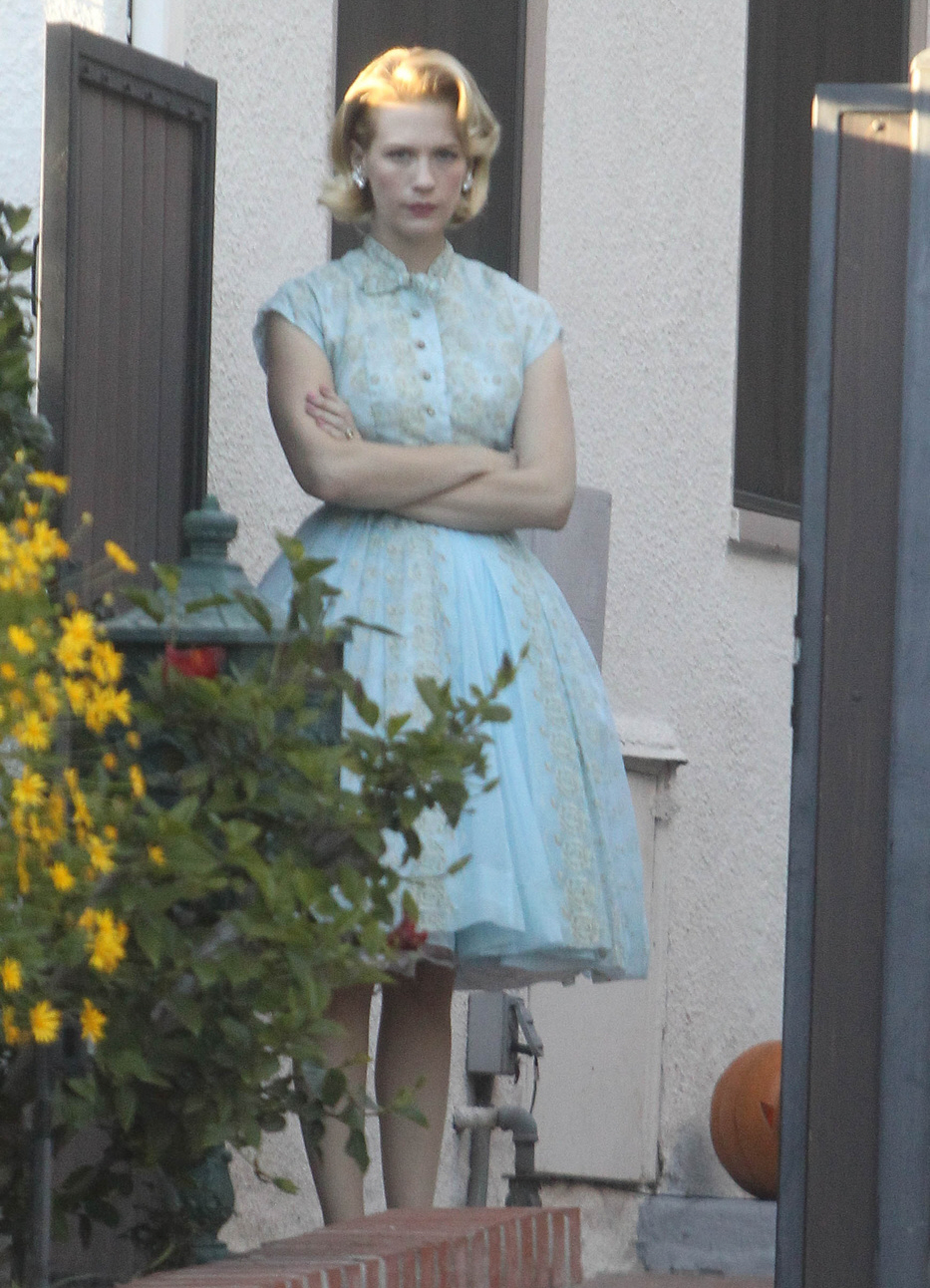 Molly Sims in a great Little Orphan Annie costume.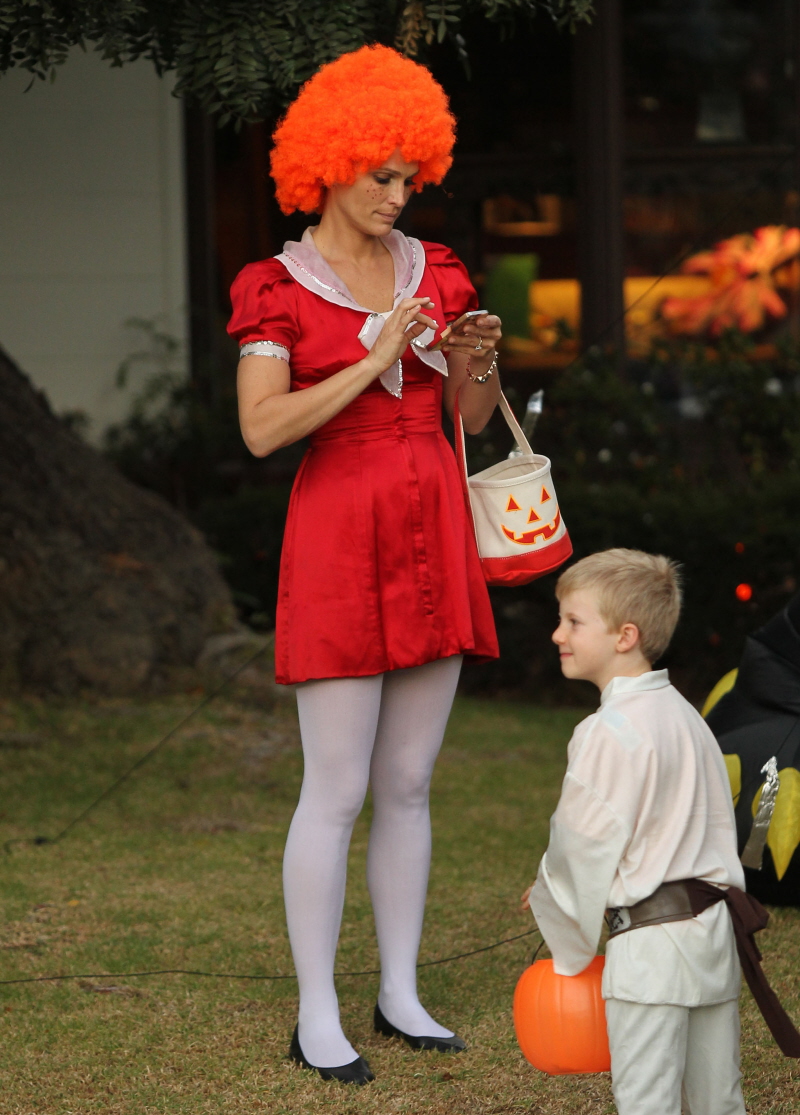 Sarah Jessica Parker's two daughters, Marion and Tabitha Broderick.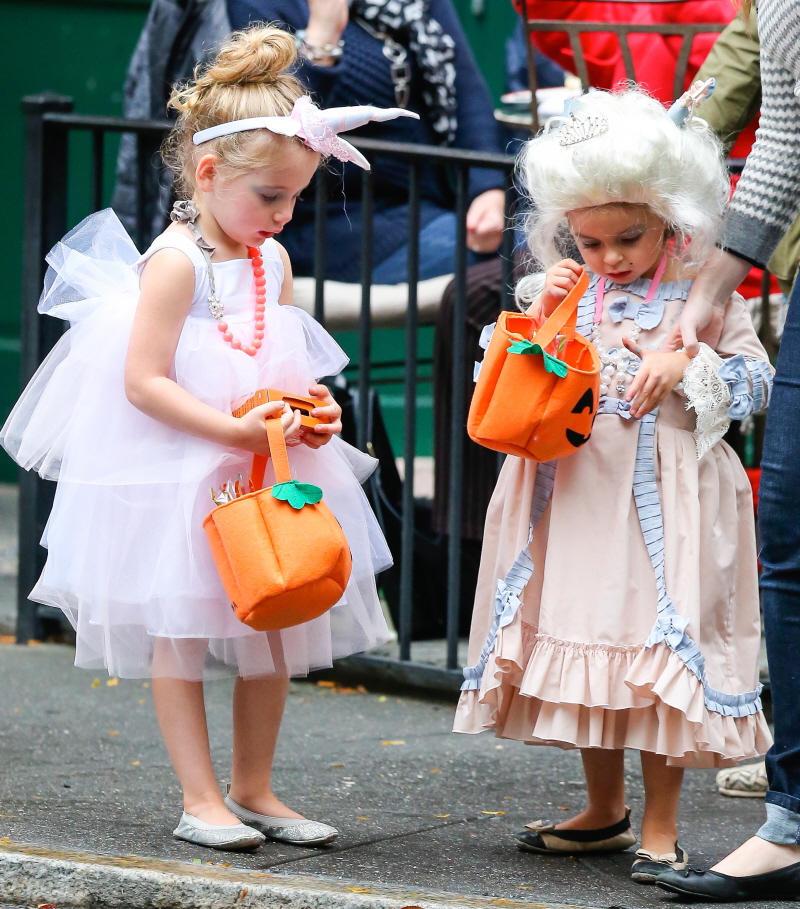 Gwen Stefani as ?? I don't even know. This is one of the reasons I hate Halloween – I feel like I should get the reference, and I just don't. Maybe I don't care enough. If she just supposed to be a princess? I feel like she's maybe supposed to be Kim Kardashian too?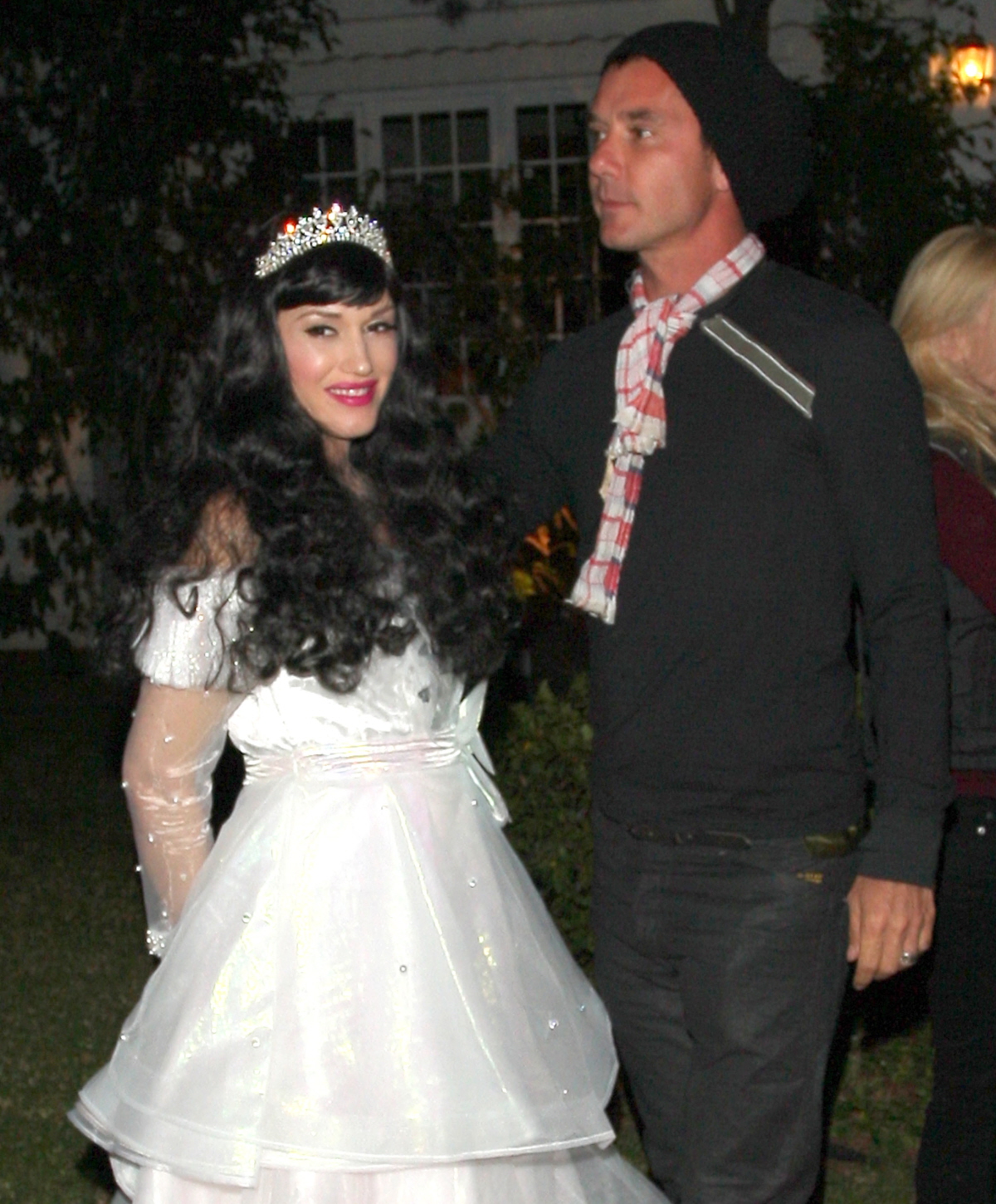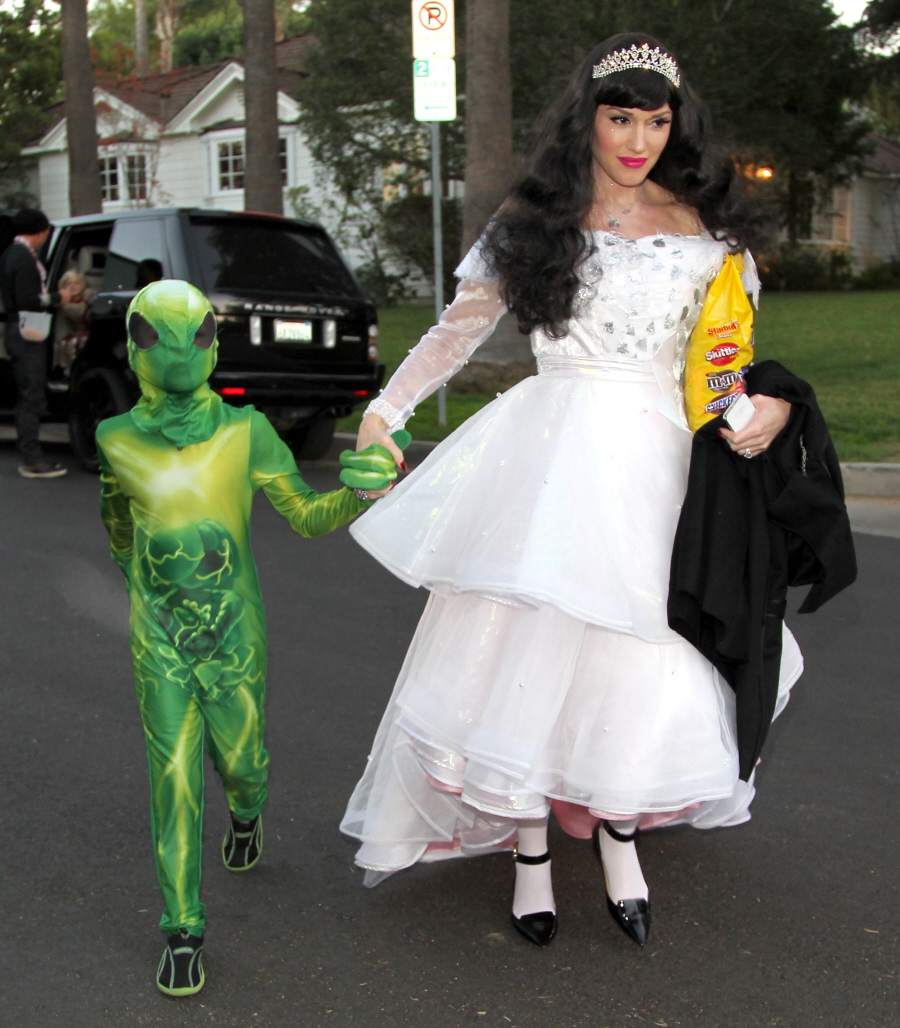 And finally, Kate Moss, Jamie Hince and Lila. I guess Kate's a ghoul or a corpse bride or something. *sighs, sits quietly for another minute thinking about DDL in a nurse costume*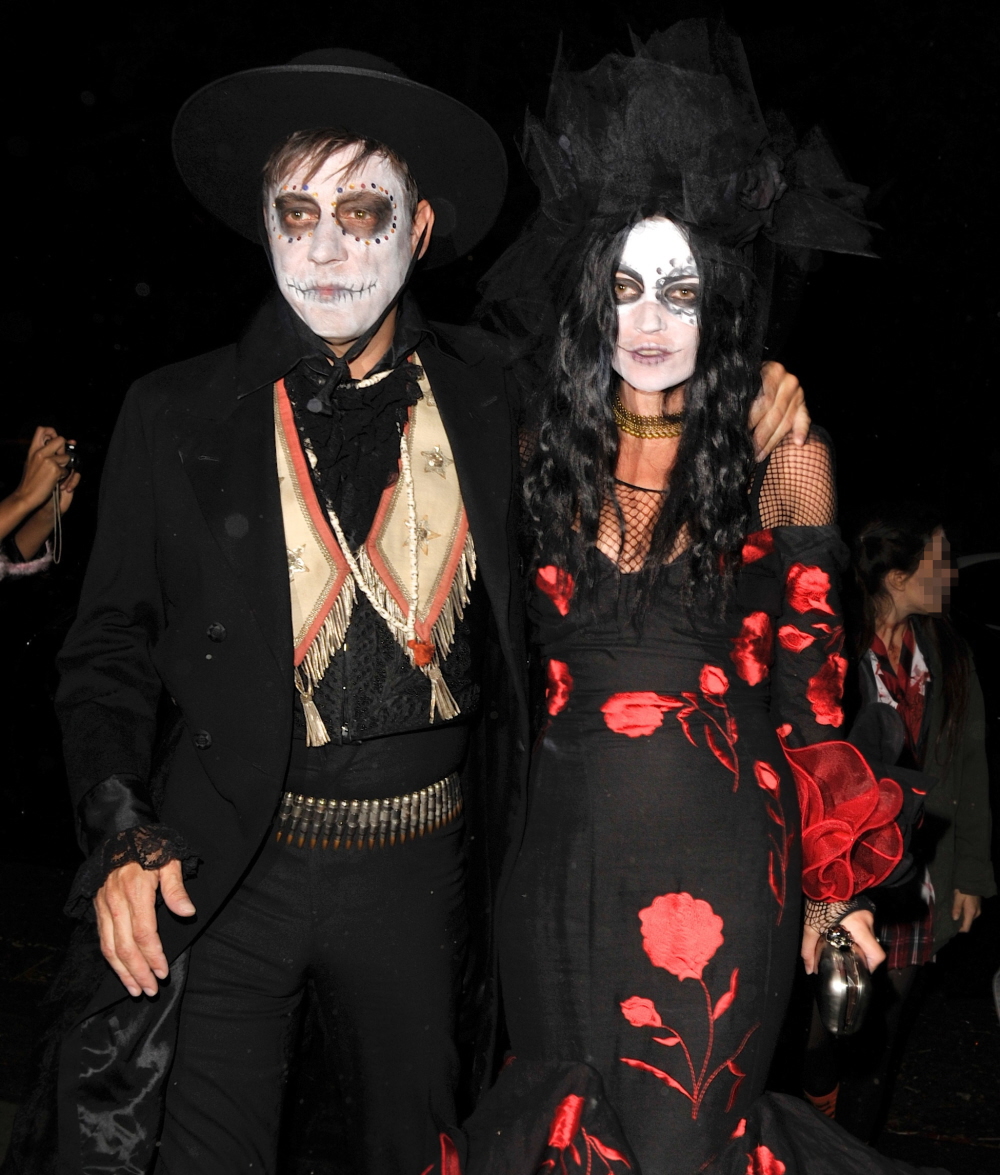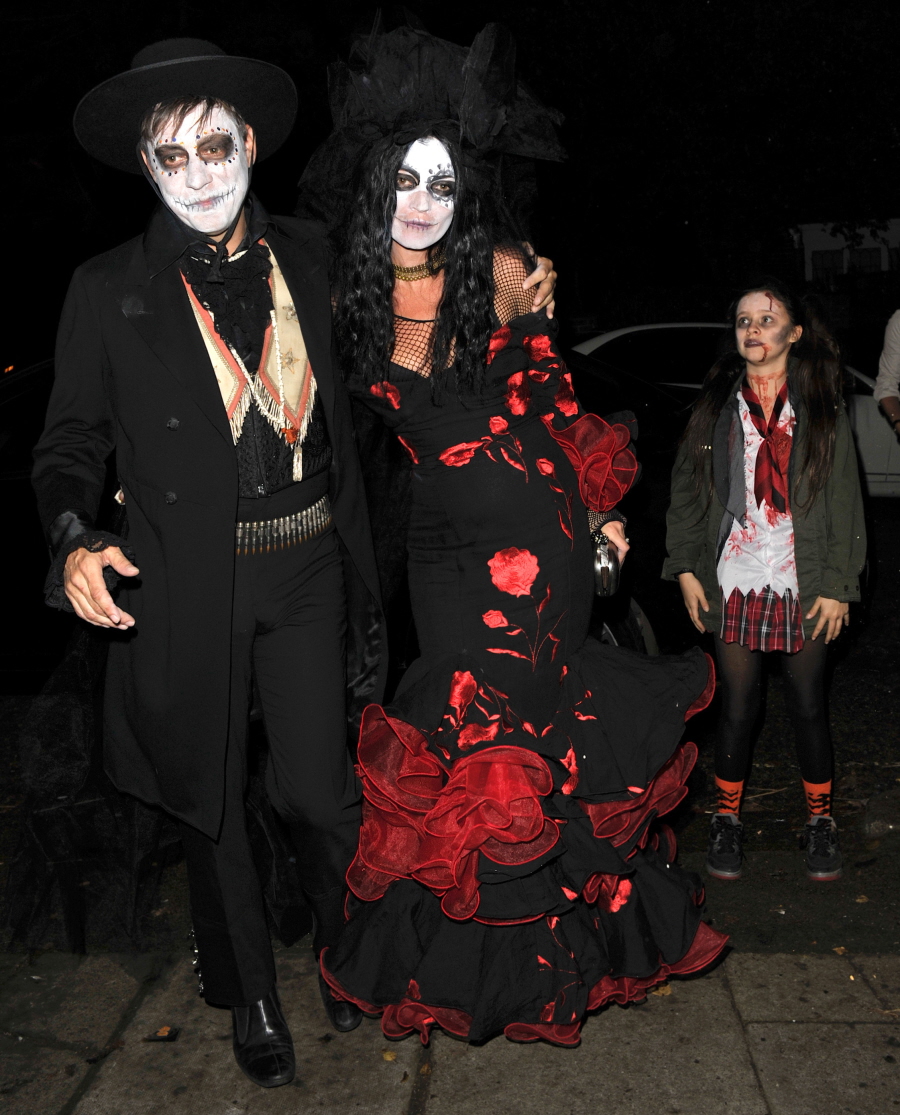 Photos courtesy of WENN, Pacific Coast News, Fame/Flynet.