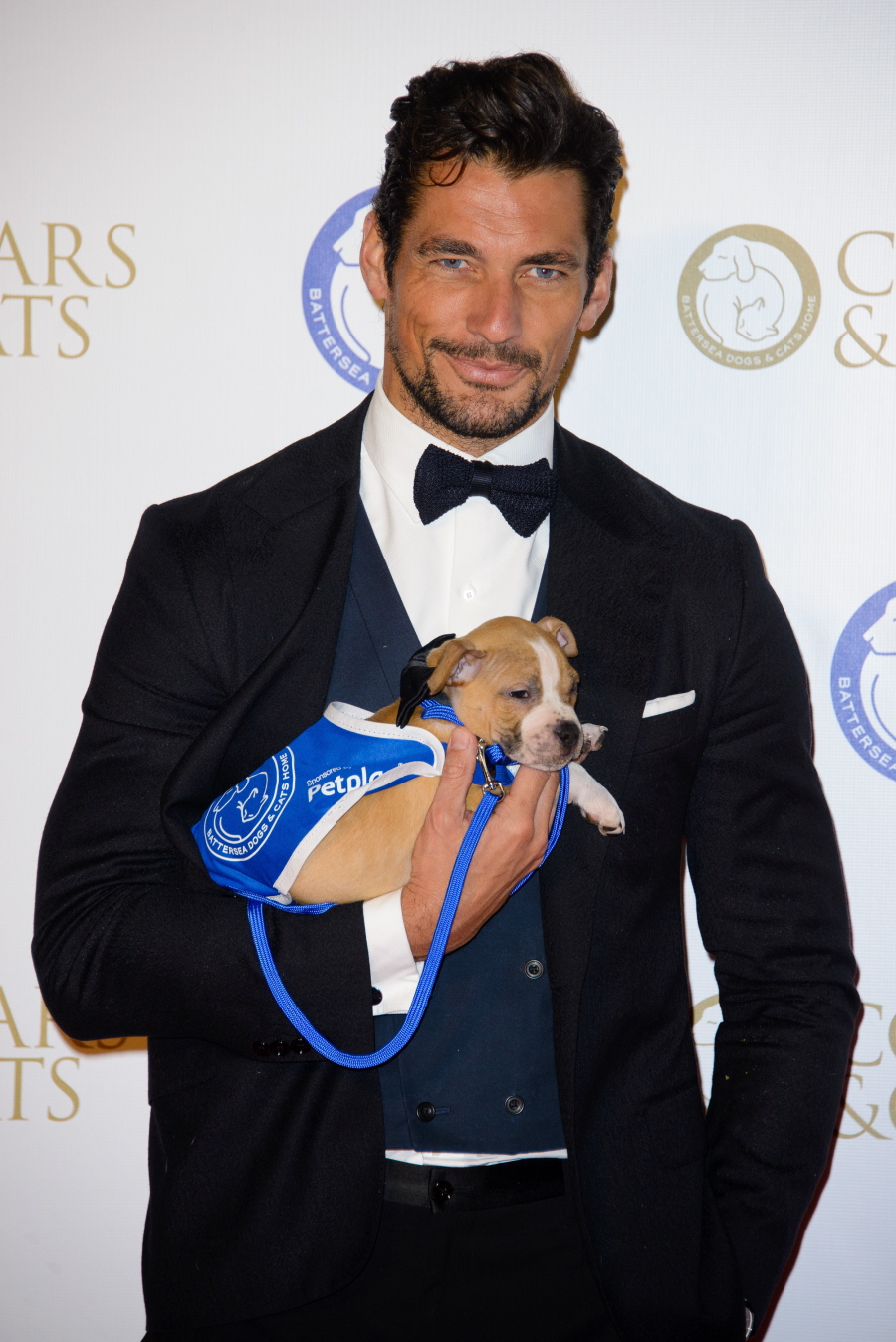 Don't hate me, but I almost made this a "Who Would You Rather?" post. Don't yell! I was going to say: "David Gandy or the puppies: who would you rather go home with?" But I figured… no, I want to go home with David AND the puppies. These are photos from last night's "Collars & Coats Gala Ball 2013" in London. David Gandy held a sleepy baby dog and he also posed with a gorgeous full-sized dog. Anyone help me out on the breeds?
I love that the tiny little puppy is totally over this. He's all, "Seriously? I know David Gandy is hot but this is my naptime, okay?" And that puppy is better than all of – he knows what it like to fall asleep in David Gandy's arms. UGH!!! I want a puppy. Actually, I really want a kitten, but I would take that puppy for a few months. And I would take David Gandy for a year, and then I would trade him in for one month of nonstop Cumberbatch.
This isn't even the first time Gandy has done a photo-op with puppies! Back in September, he donated some time to PupAid, an organization aiming to shut down puppy farms. But when we talked about those photos, most you complained about how old he looked. Which is fine. More Gandy for me, picky bitches.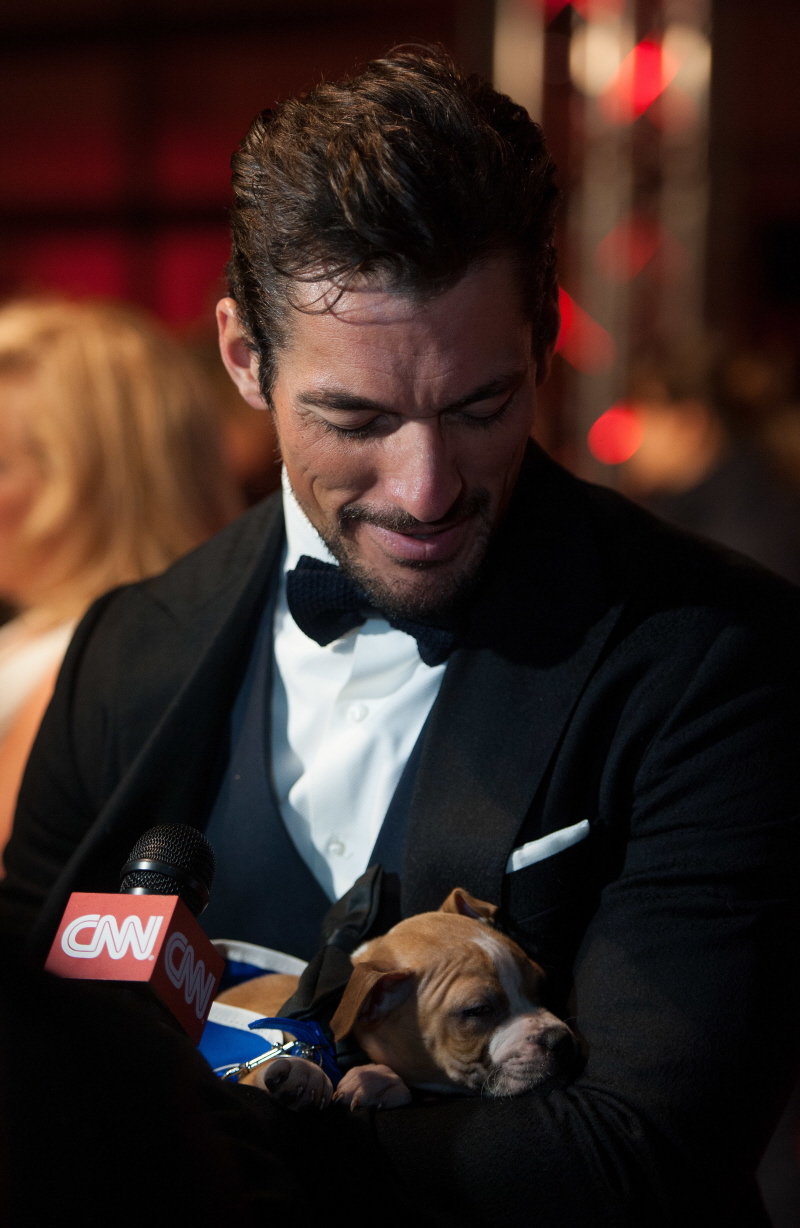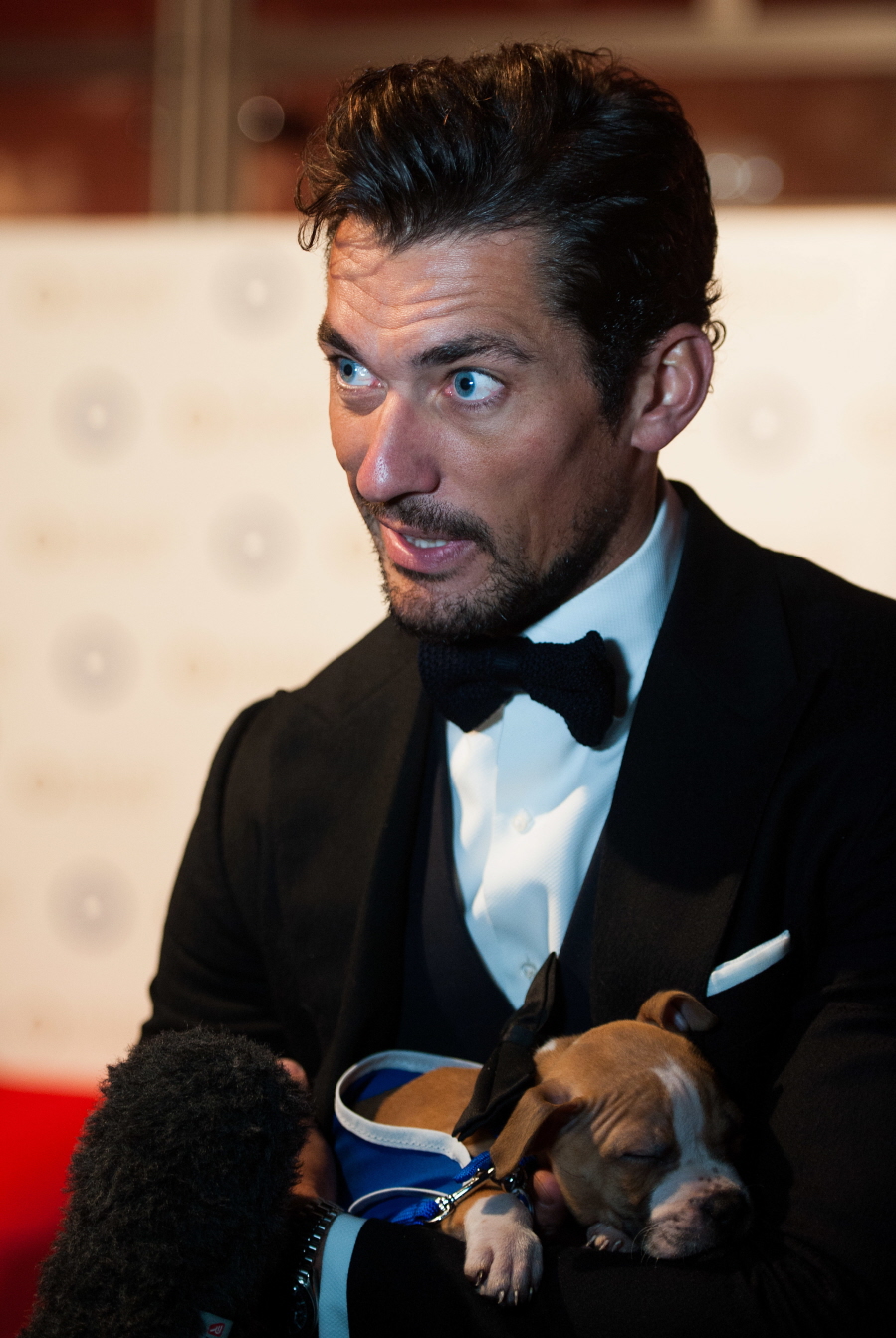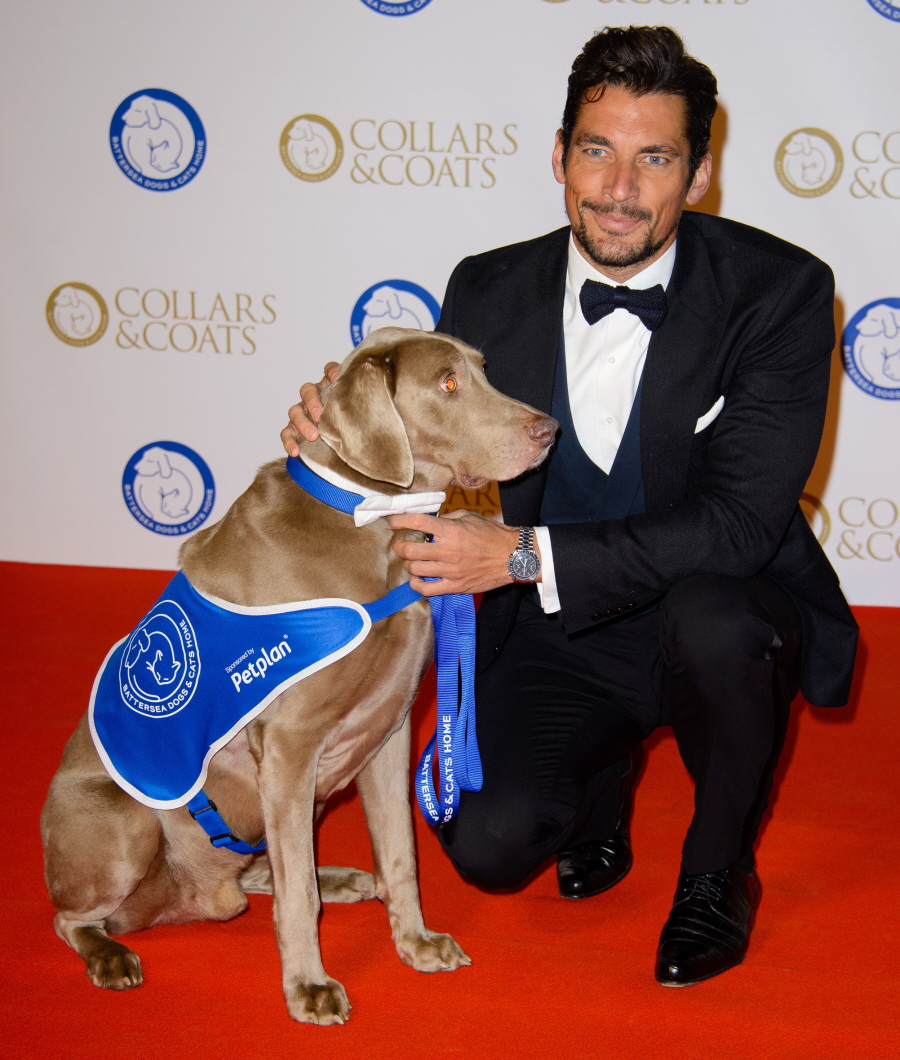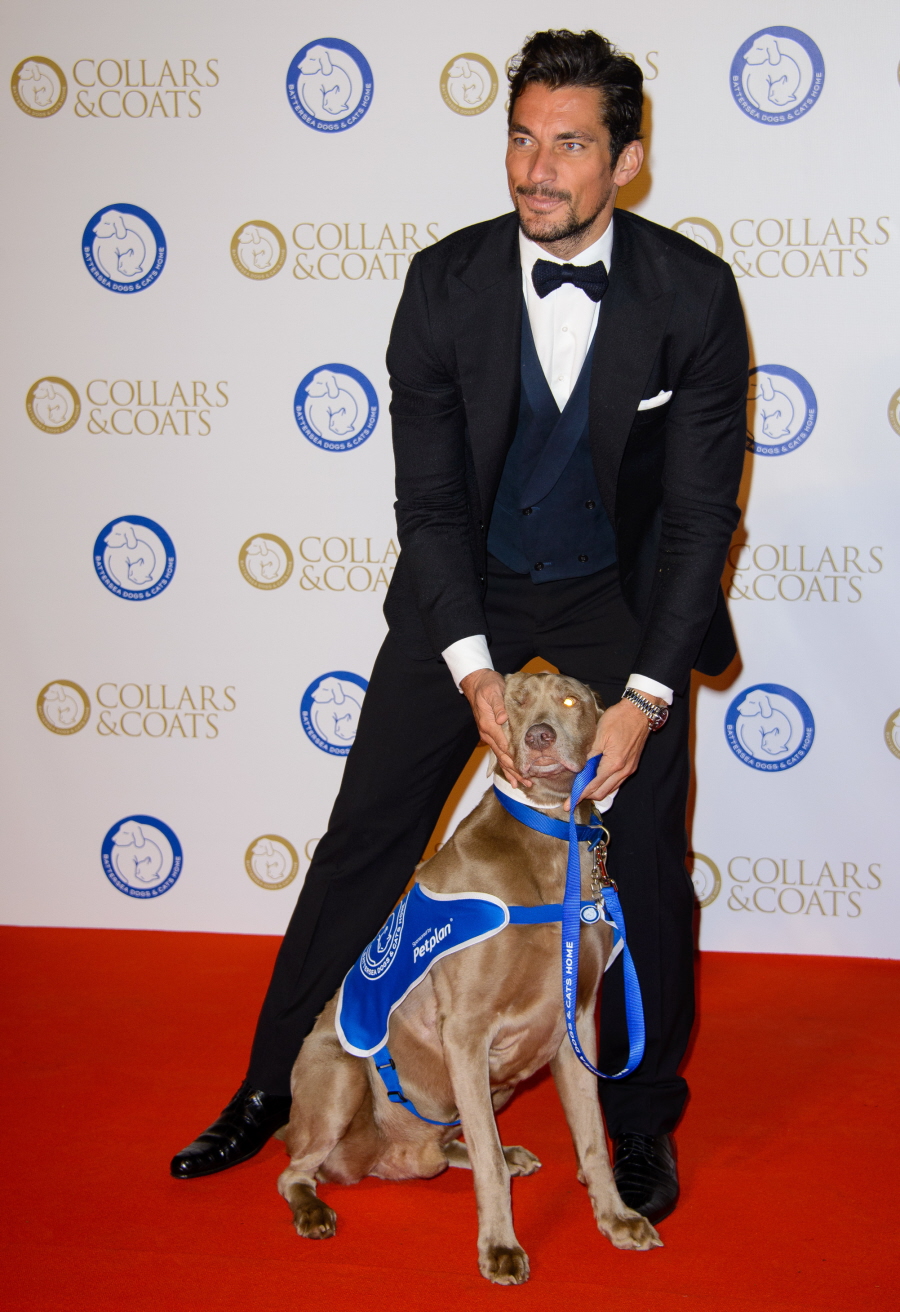 Photos courtesy of WENN.