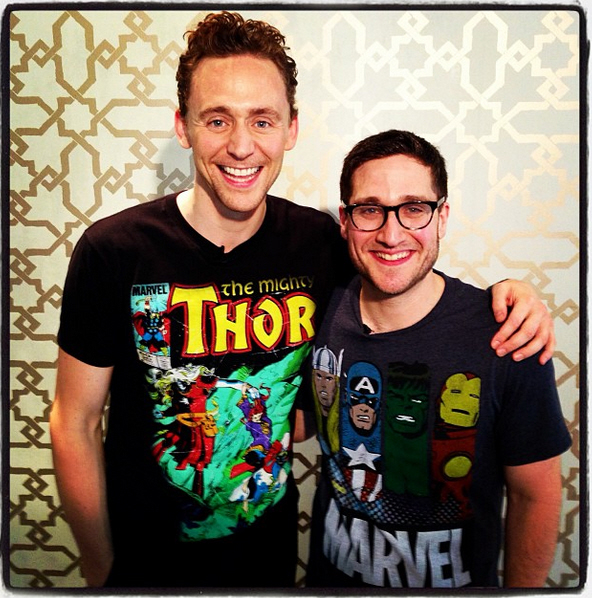 Thor 2: The Dancing, Dark, Impossible Loki comes out today in America. It's already a hit overseas – Europe got the film last week, I guess, so I'm not really sure why the American release date is so much later. But we have enjoyed Tom Hiddleston's international promotional tour, haven't we? He should get some kind of bonus for dancing and singing and being so adorable/cringe-worthy. I should say – my "Week of Not Making Fun of Hiddles" is up. I am now free to make fun of him. But I can't. Because I think I just watched the most adorable Hiddleston video of all time. Behold – Tommy at a slumber party with MTV's Josh Horowitz:
There's so much amazing stuff here. The dancing, of course ("the Snake" in particular), the fact that he's seen Chris Hemsworth naked, the fact that two boys played Truth or Dare, the way Tom giggles, the pillow fight… well, all of it is gold. I love it. Fine. YOU WIN, HIDDLESTON. I'm sort of in love with you now. It's been a long and hard (rowr) war, but I am finally a Dragonfly.
As for The Largely Absent Chris Hemsworth (that should be his title from now on), he tossed a few quotes about family to People Mag. If he's all about family, then why hasn't Elsa been forcing us to look at her?!! I miss Elsa, you guys. She makes everything fun. Anyway, Chris told People that his daughter is "the best! It makes it harder and harder to leave and go to work. I enjoy being at home a lot more than I ever have. Being a father is certainly a task. But the best one that I could ever ask for. Being home, being with the family, that's what it's about." Well, at least Chris is on message. It would have been better with a pregnancy announcement and some pap shots of Elsa and India. WHERE ARE THEY?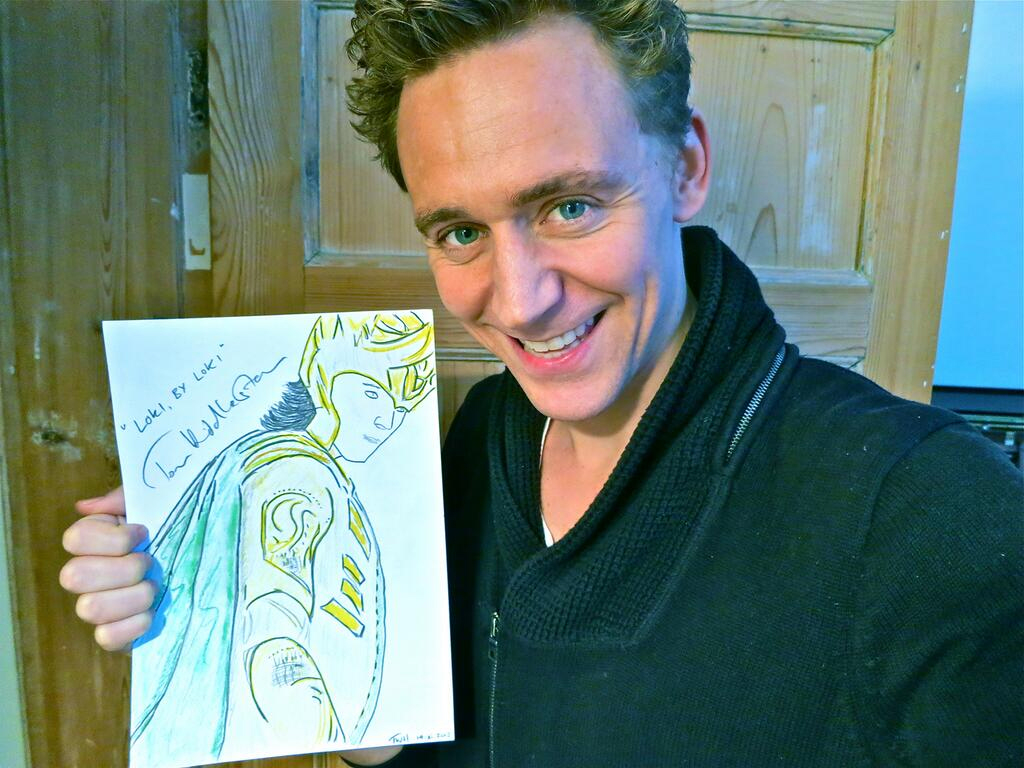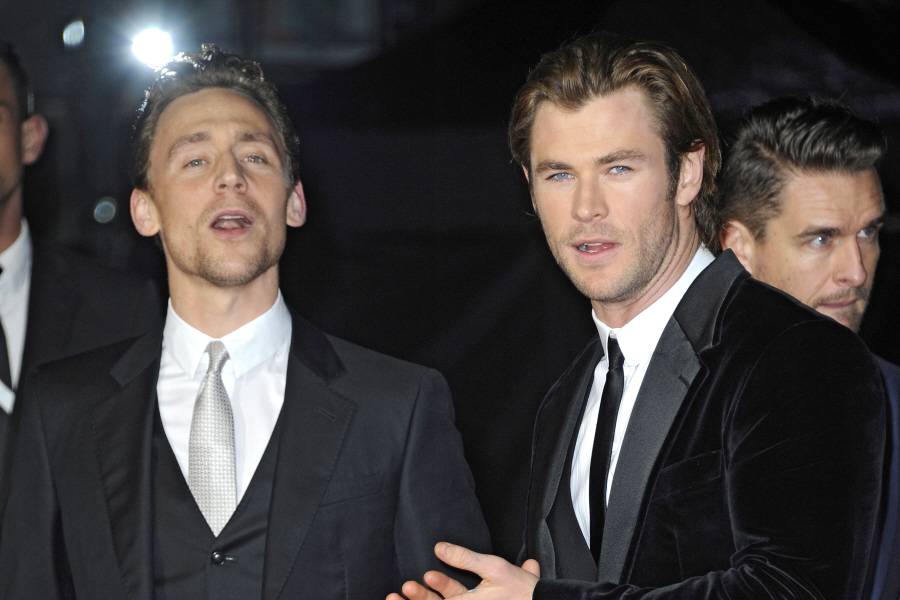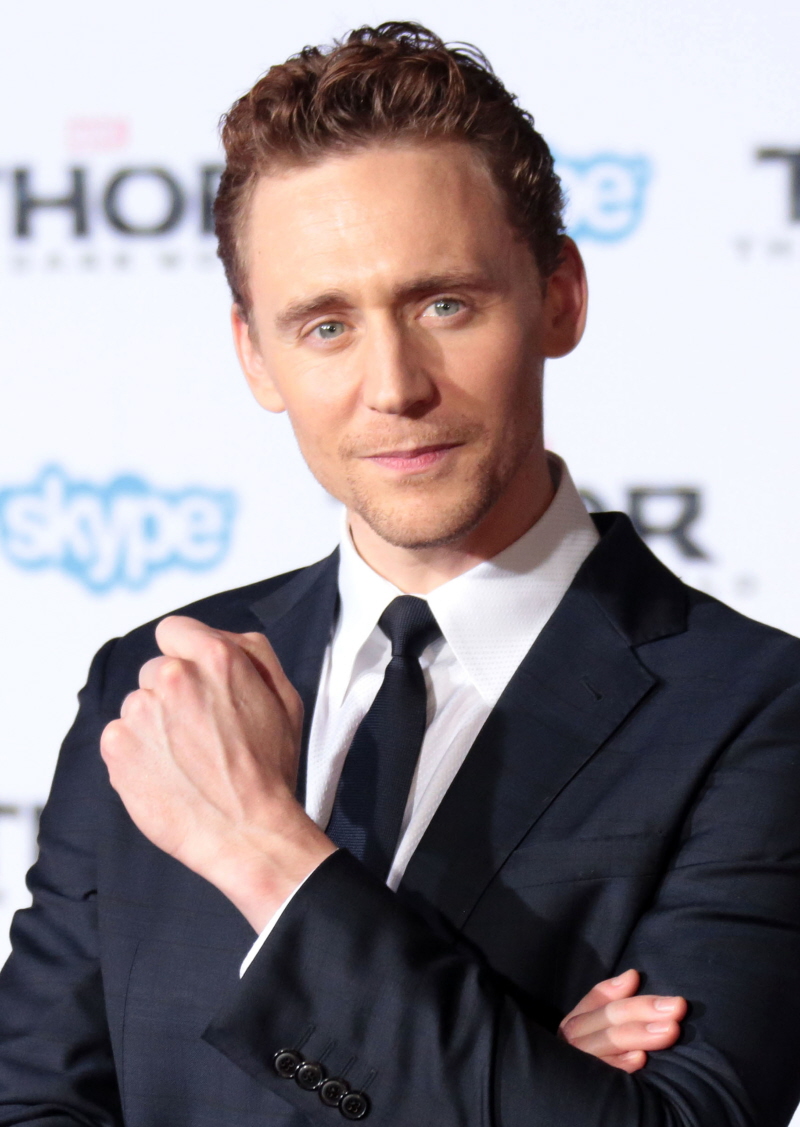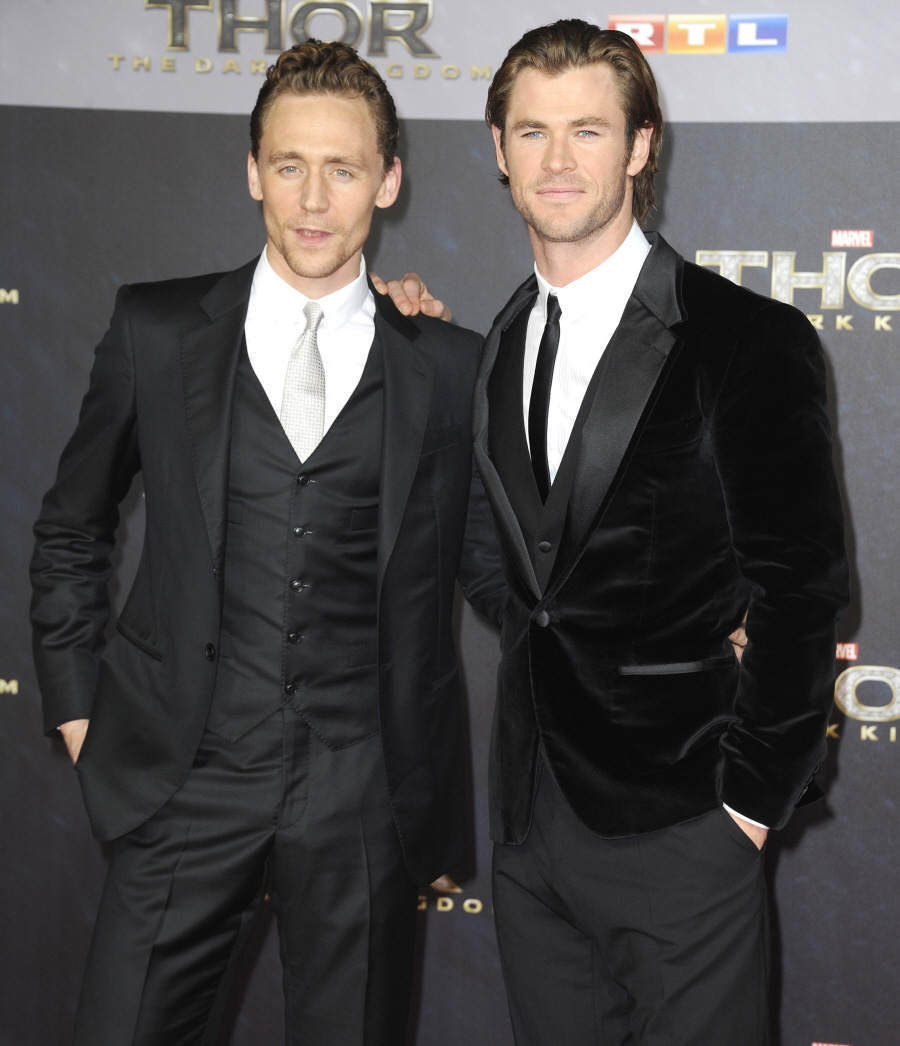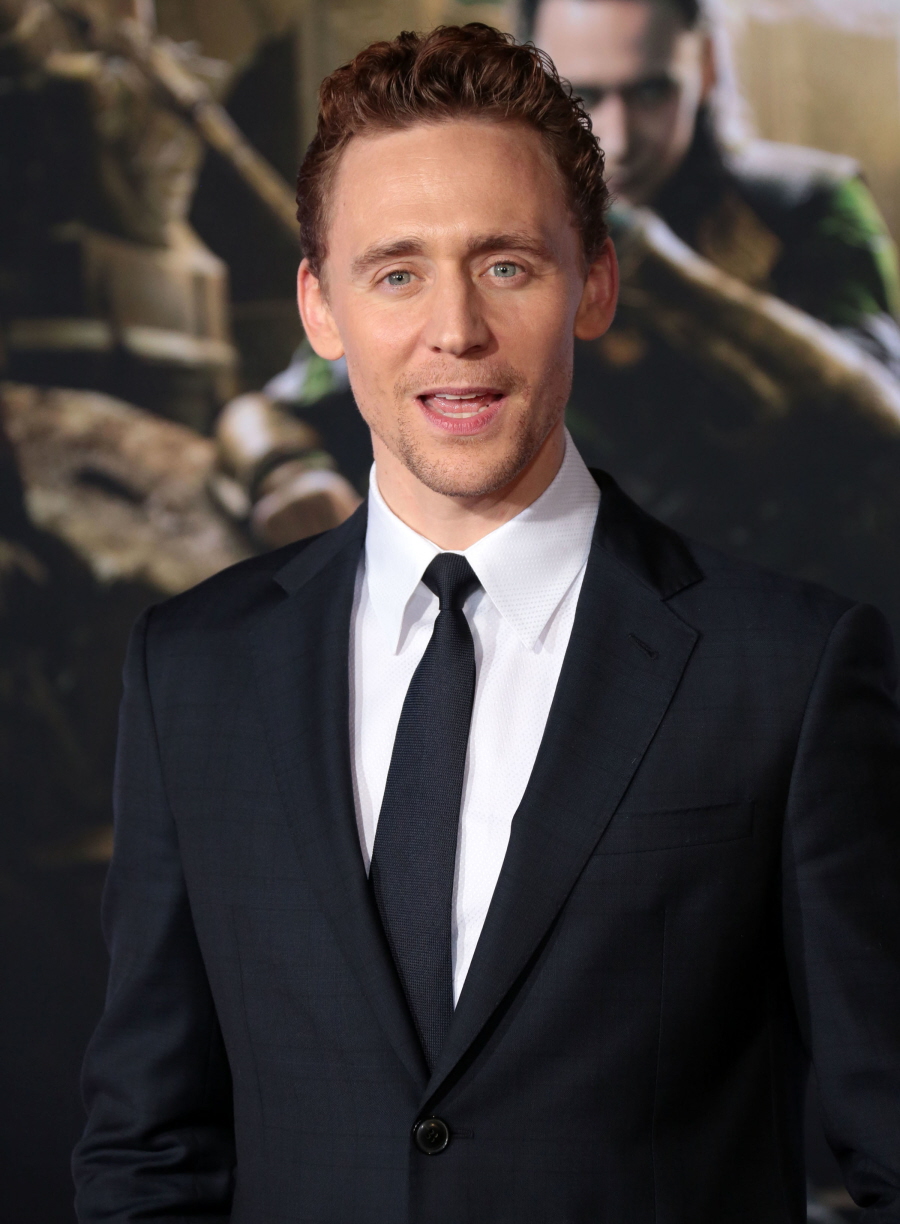 Photos courtesy of Twitter, WENN.