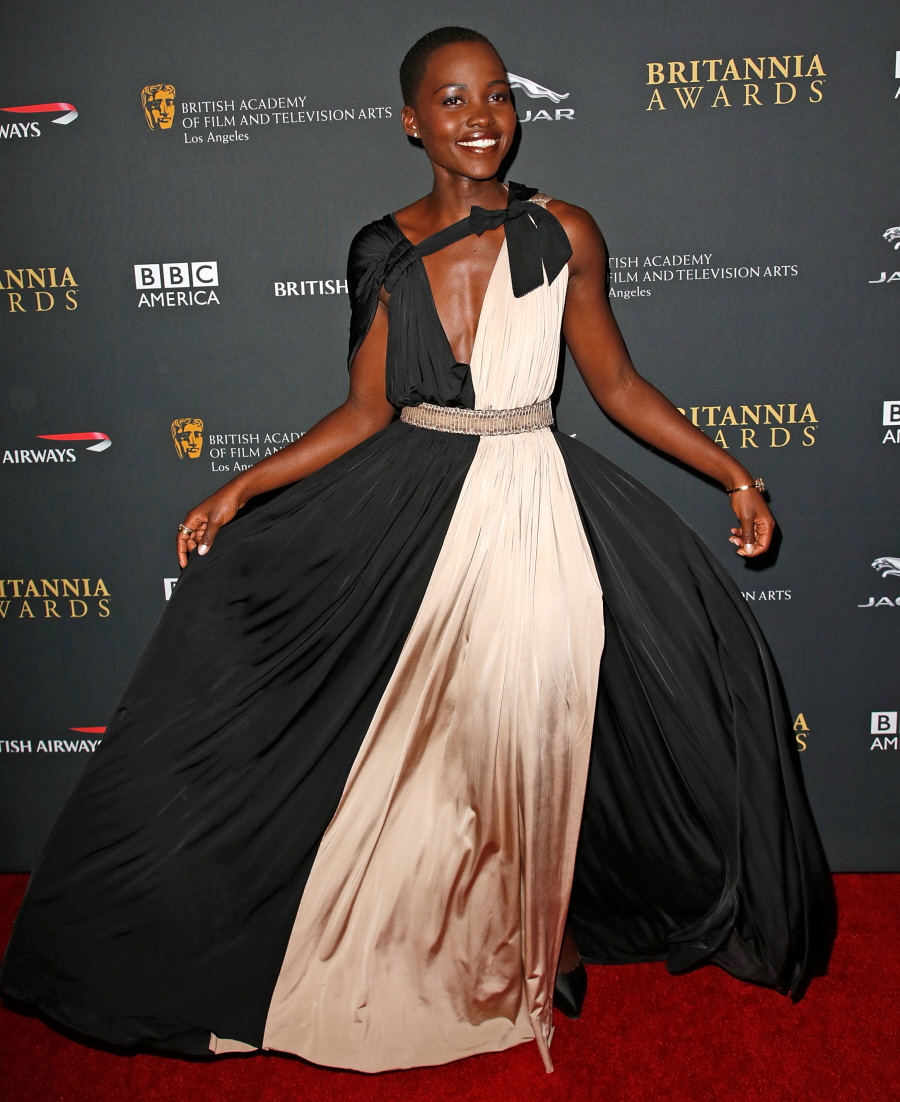 Here are some photos from Saturday night's BAFTA LA Britannia Jaguar Awards or whatever order those words are supposed to be in. This is a post devoted to the fashion of the awards! There were some good moments, surprisingly enough. I think some of the women have begun hording all of the gowns they want to wear for the awards season and they're just itching to start rolling them out. Let's begin with Lupita Nyong'o, who, let's face it, is probably my favorite lady for this awards season. Last year my favorite go-to fashion It Girl was actually a boy – Eddie Redmayne. This year it's Lupita. She wore this Lanvin gown which… well, it isn't my favorite or anything, but I like it on Lupita. She's not afraid to try different looks.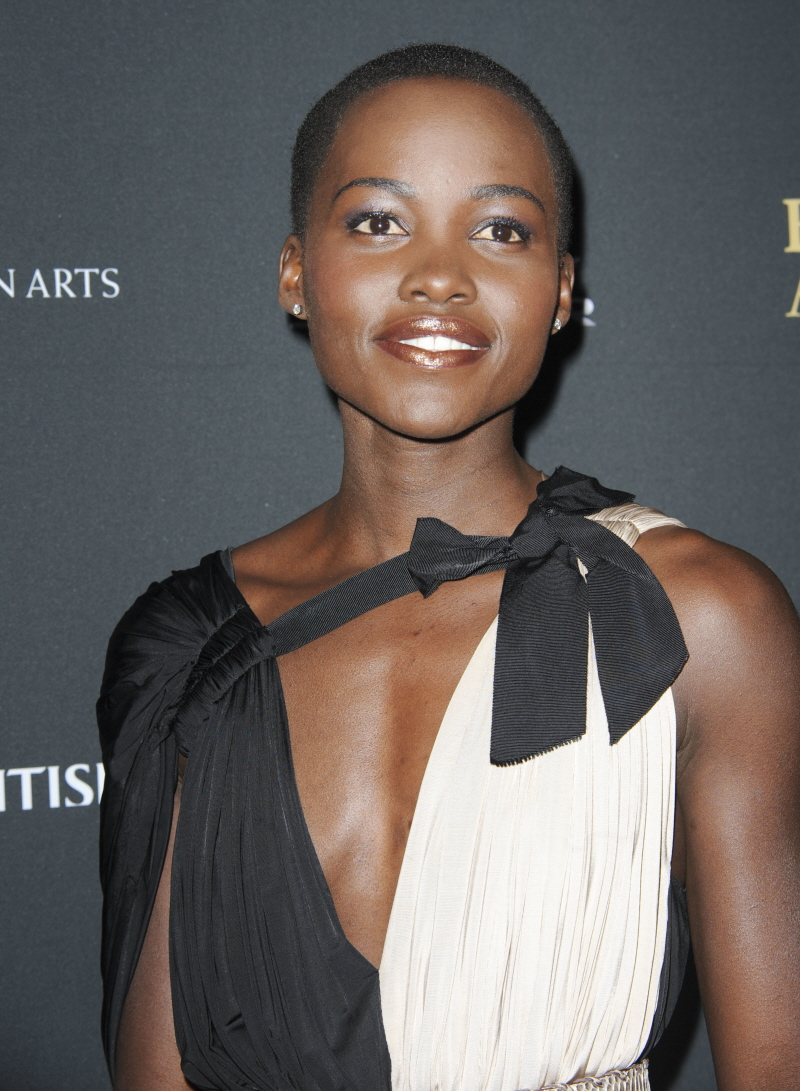 Naomie Harris in Vivienne Westwood Gold Label. I LOVE THIS. The design of the dress is classic Westwood, but usually this dress is done in solid colors. I love this bold graphic print, and Naomie just looks amazing.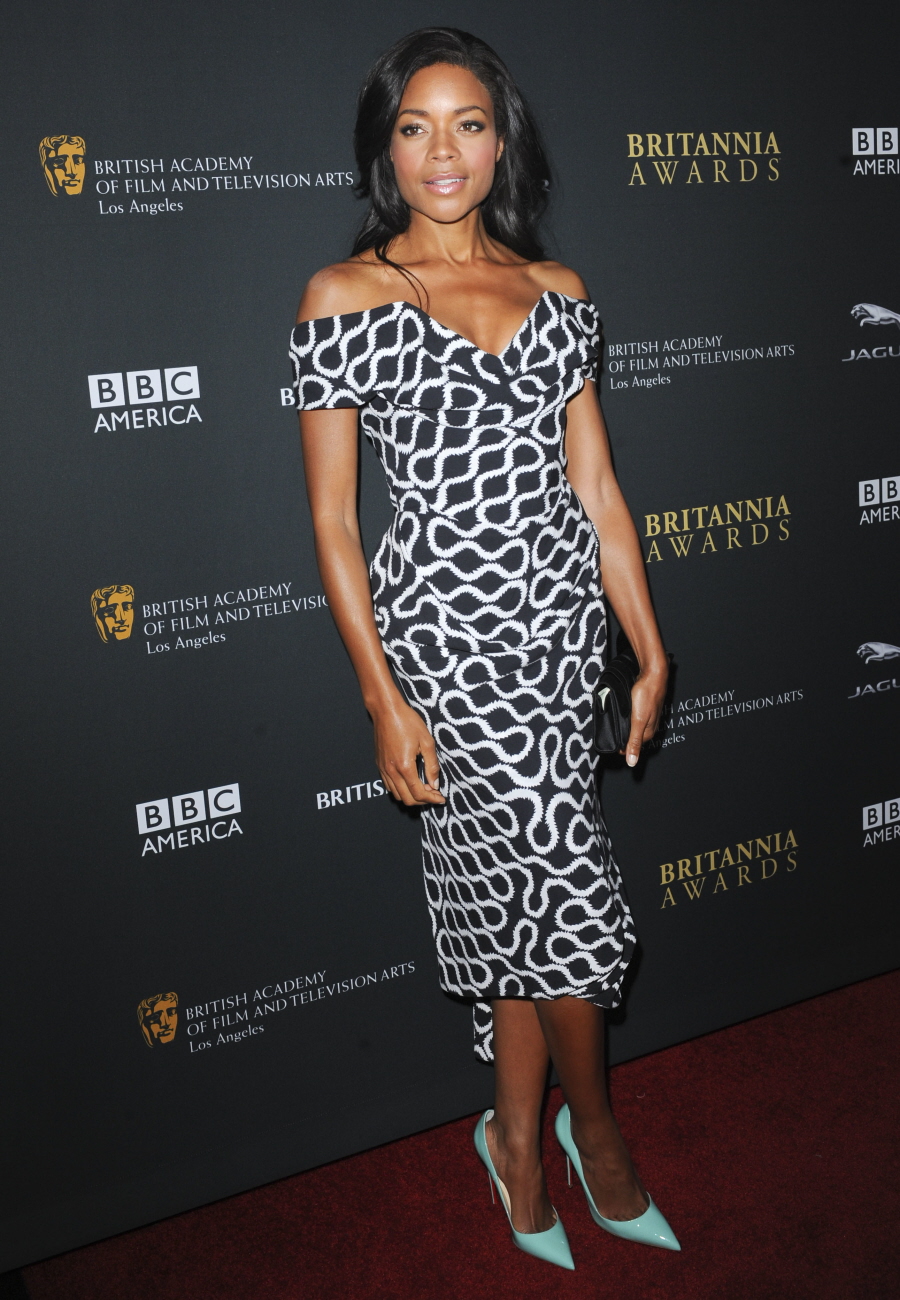 Alice Eve is brunette now. Why does she turn up in all of the same places as Benedict Cumberbatch? Is Alice getting Cumberbanged? Please, NO.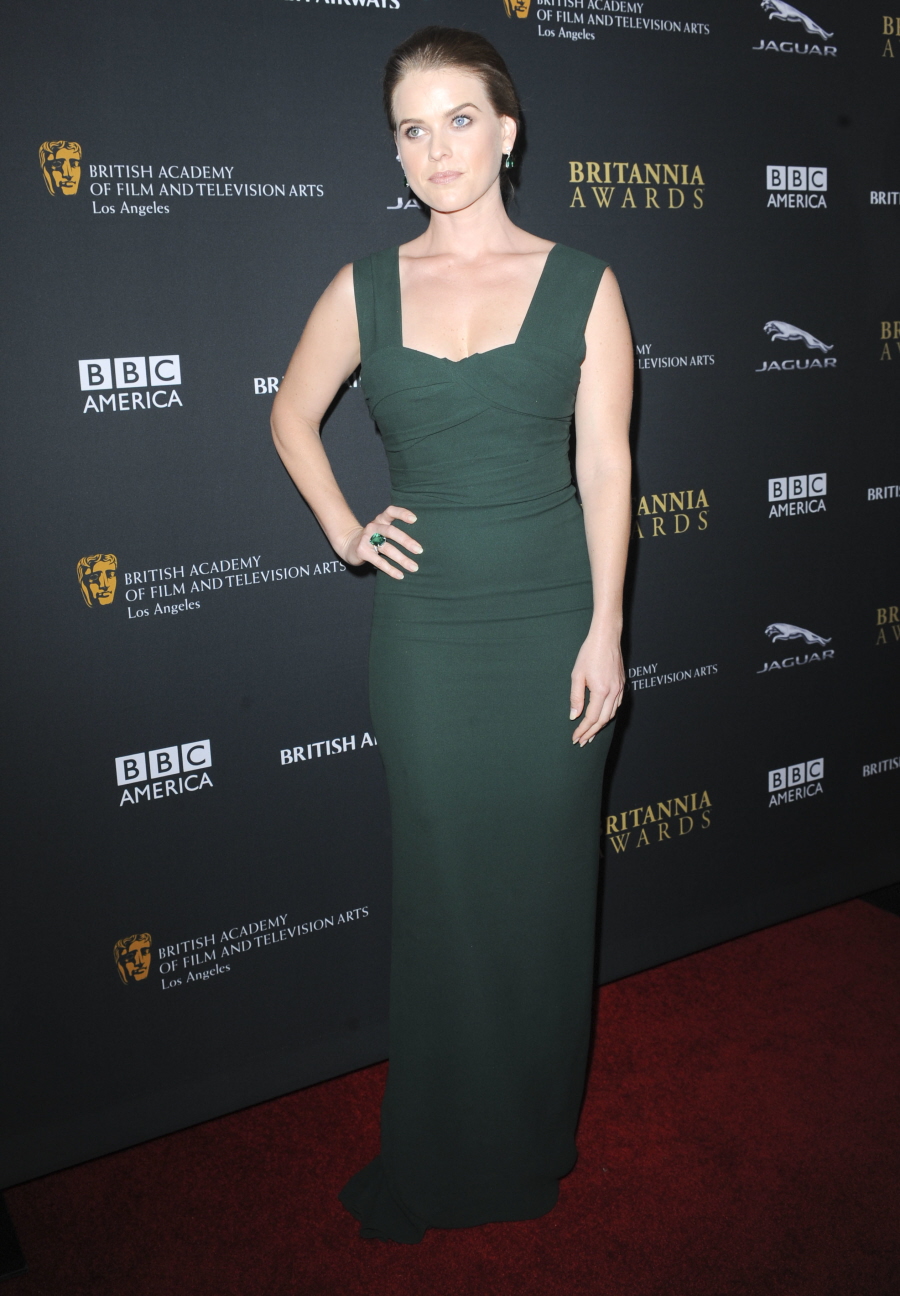 Did Kelly Rowland think she was going to the real BAFTAs? Perhaps. Kelly wore Rani Zakhem Couture – total pageant dress, totally overkill. That being said, if she had worn this to an actual pageant, it would have been fabulous.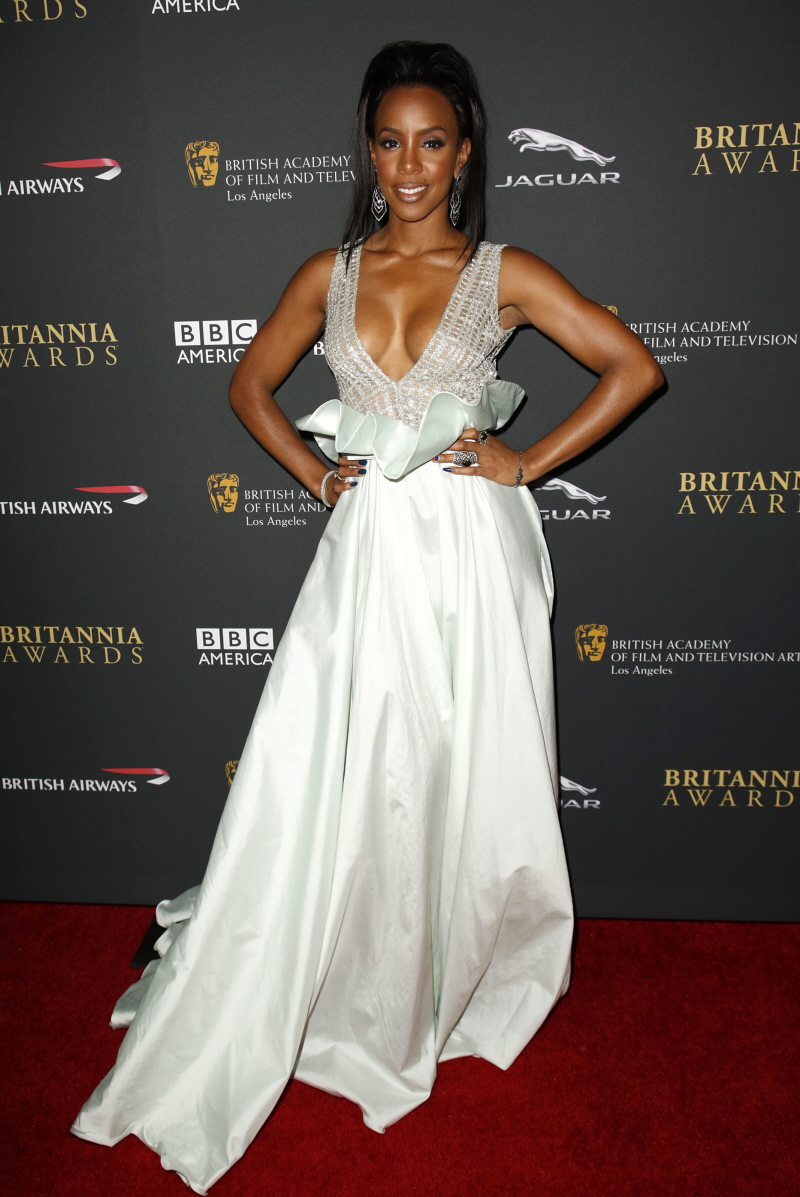 Suki Waterhouse (Bradley Cooper's girlfriend?) in Emilia Wickstead. I associate Wickstead with Duchess Kate, quite honestly, so I didn't know that Wickstead made these kinds of dresses. It's pretty, feminine and it would have been better on an actual movie star.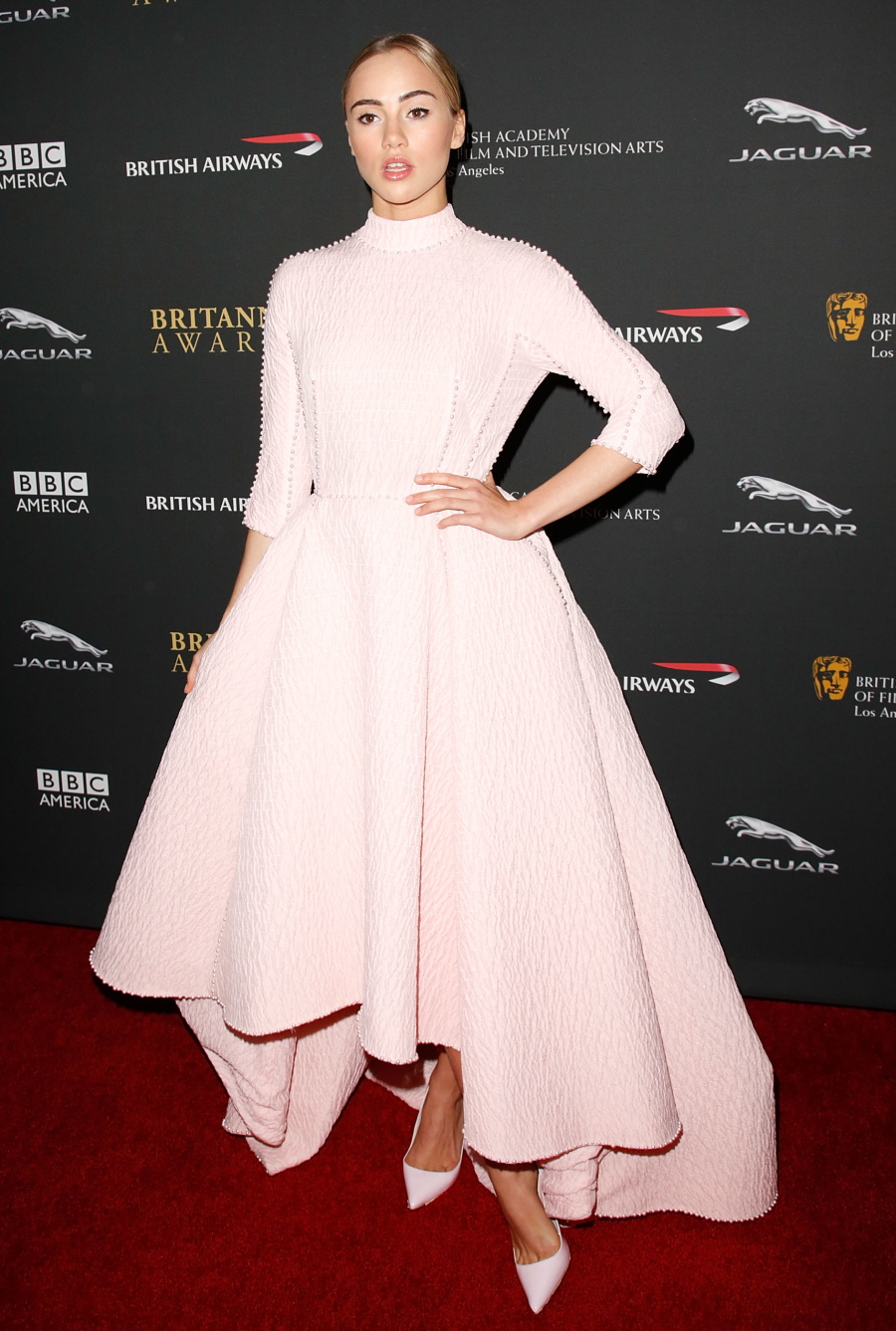 I'm not sure why Salma Hayek made sure to pose with Isla Fisher and Sacha Baron Cohen, but there you go. Isla wore Burberry, Salma wore Gucci. Both were pretty boring looks.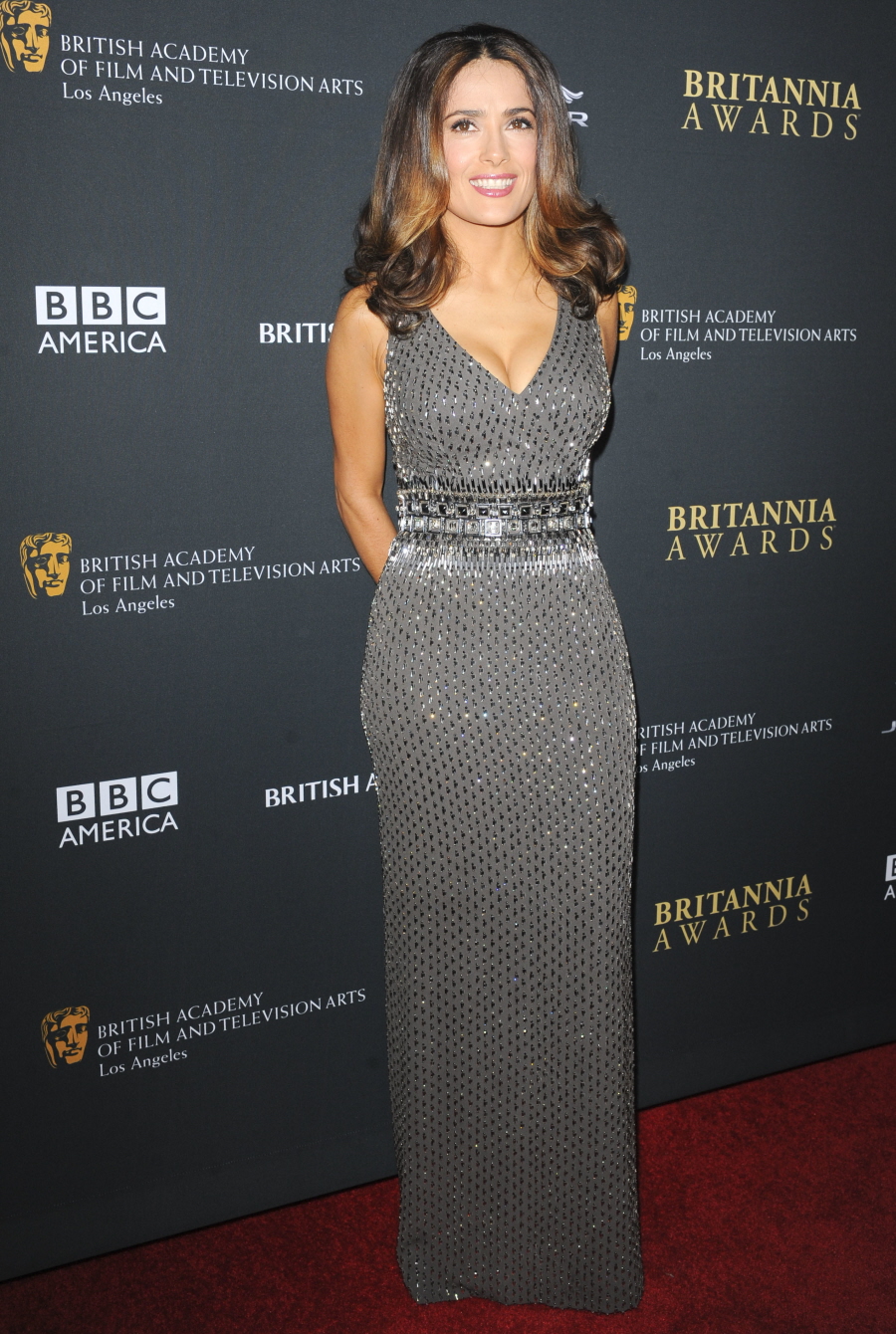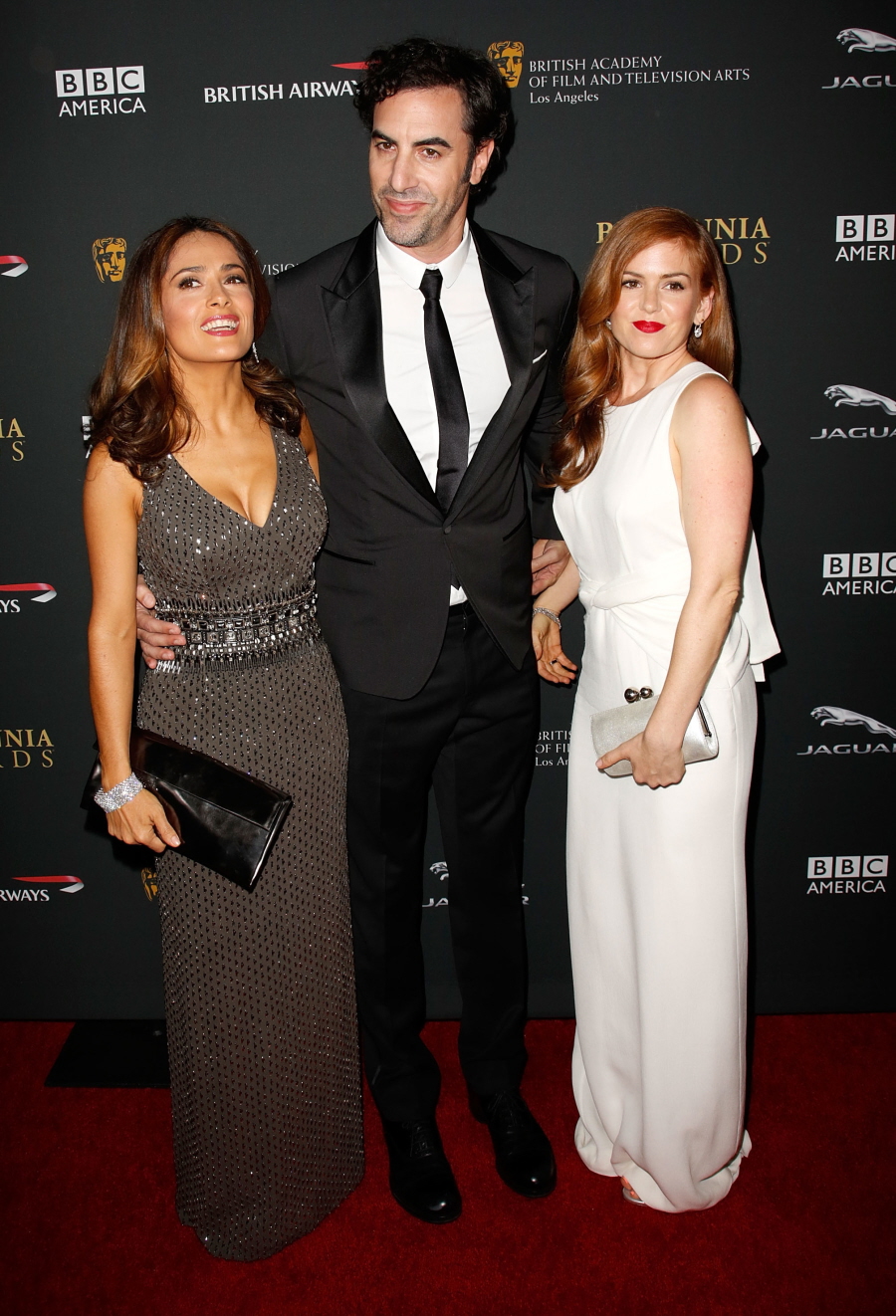 Photos courtesy of WENN, Fame/Flynet.