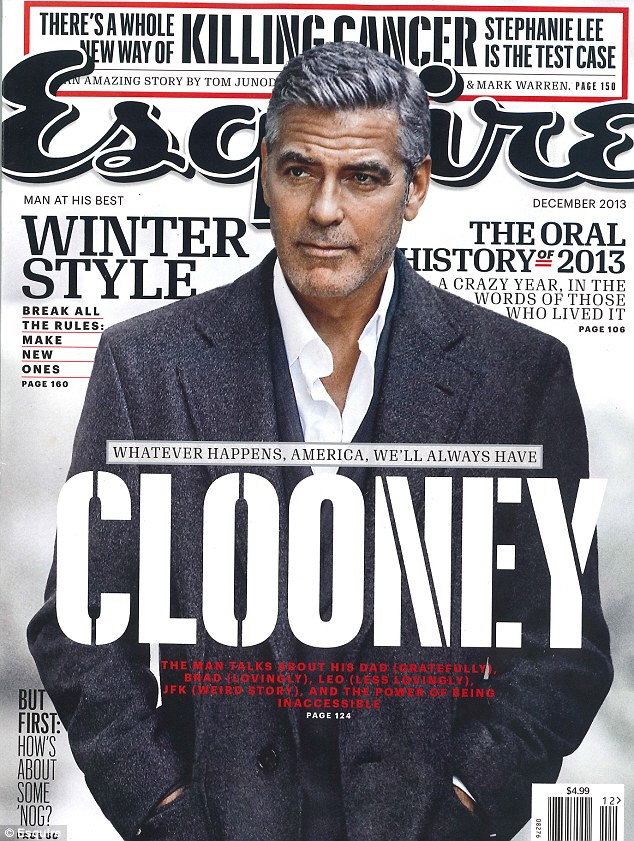 A lot of you thought George Clooney sounded like a bitter bitch in his new Esquire interview, but I still really enjoyed it. I like George more for having the balls to smack-talk Leonardo DiCaprio, Russell Crowe and Ashton Kutcher – go here to read my coverage on the interview. So, what's the problem? Shouldn't George just own his bitchiness and come and sit with us so we can all sh-t talk celebrities together? NOT SO FAST. George sent his publicist to Us Weekly to "clarify" some of George's comments to Esquire. What's absolutely hilarious though is how damn pointed this "clarification" is and how unnecessary. It's like George not only banging Russell Crowe's wife, he followed it up by taking a dump on Rusty's porch.
It is the interview that keeps on giving. George Clooney, who in the December issue of Esquire candidly discussed his feud with Russell Crowe after the Australian actor had called him a "sellout," also touched on Ashton Kutcher's social media habits ("Why on God's green earth would you be in Twitter?") and Leonard DiCaprio's rather large basketball posse ("The thing about playing Leo is you have all these guys talking sh**").

It turns out, however, that the uproar over Clooney's comments about his fellow A-list actor DiCaprio was the result of Clooney's comments being taken out of context in the piece, his publicist tells Us Weekly.

"The Leo comments made by George were all made in fun about basketball. Not about Leo's life," Clooney's rep clarifies to Us. In the Esquire piece, Clooney recalled how he once approached DiCaprio, 39, about playing basketball, and the Great Gatsby star responded, "You know, we're pretty serious." Clooney's rep says, "The writer and George were laughing about basketball buddies."

But that was the only part of the cover story that warranted any clarification: "As for the Russell Crowe story, George was asked about it and told the truth," his rep adds. Clooney told Esquire, "[Crowe] picked a fight with me. He started it for no reason at all. He put out this thing saying, 'George Clooney, Harrison Ford, and Robert De Niro are sellouts'…He really went after me. And so I sent him a note going, 'Dude, the only people who succeed when two famous people are fighting is People magazine. What the f–k is wrong with you?'"
To be absolutely fair to Tom Junod, the Esquire journalist who profiled George (and what a "get" that interview was), I don't think Junod made a mistake or quoted George out of context in the least. For clarification purposes, here is the Leo section from the original interview:
He has other houses. He has one, famously, on Lake Como, in Italy, and he has built another in Cabo. In this, he is not so much of a throwback—after all, Leonardo DiCaprio has a house in Cabo. Indeed, Clooney and DiCaprio once ran into each other in Cabo and struck up a conversation based on their common interest in basketball. They each have ongoing games, and their ongoing games have attained a celebrity of their own. Clooney suggested they might play someday. DiCaprio said sure, but felt compelled to add, "You know, we're pretty serious."

They played at a neighborhood court. "You know, I can play," Clooney says in his living room. "I'm not great, by any means, but I played high school basketball, and I know I can play. I also know that you don't talk shit unless you can play. And the thing about playing Leo is you have all these guys talking shit. We get there, and there's this guy, Danny A I think his name is. Danny A is this club kid from New York. And he comes up to me and says, 'We played once at Chelsea Piers. I kicked your ass.' I said, 'I've only played at Chelsea Piers once in my life and ran the table. So if we played, you didn't kick anybody's ass.' And so then we're watching them warm up, and they're doing this weave around the court, and one of the guys I play with says, 'You know we're going to kill these guys, right?' Because they can't play at all. We're all like fifty years old, and we beat them three straight: 11–0, 11–0, 11–0. And the discrepancy between their game and how they talked about their game made me think of how important it is to have someone in your life to tell you what's what. I'm not sure if Leo has someone like that."
I don't know, y'all. It seems pretty f—king clear. George is calling out Leo for surrounding himself with a cacophony of Yes Men and ass-kissers who can't do anything other than play second fiddle to the Almighty Leo. I don't think George was taken out of context. I think Leo called George and whined and George decided to be a bit generous to Leo because Leo's sins weren't all that bad. But how much do you love that George's publicist had NO clarifications for the Russell Crowe stuff? Ooooh, Rusty is going to be so angry.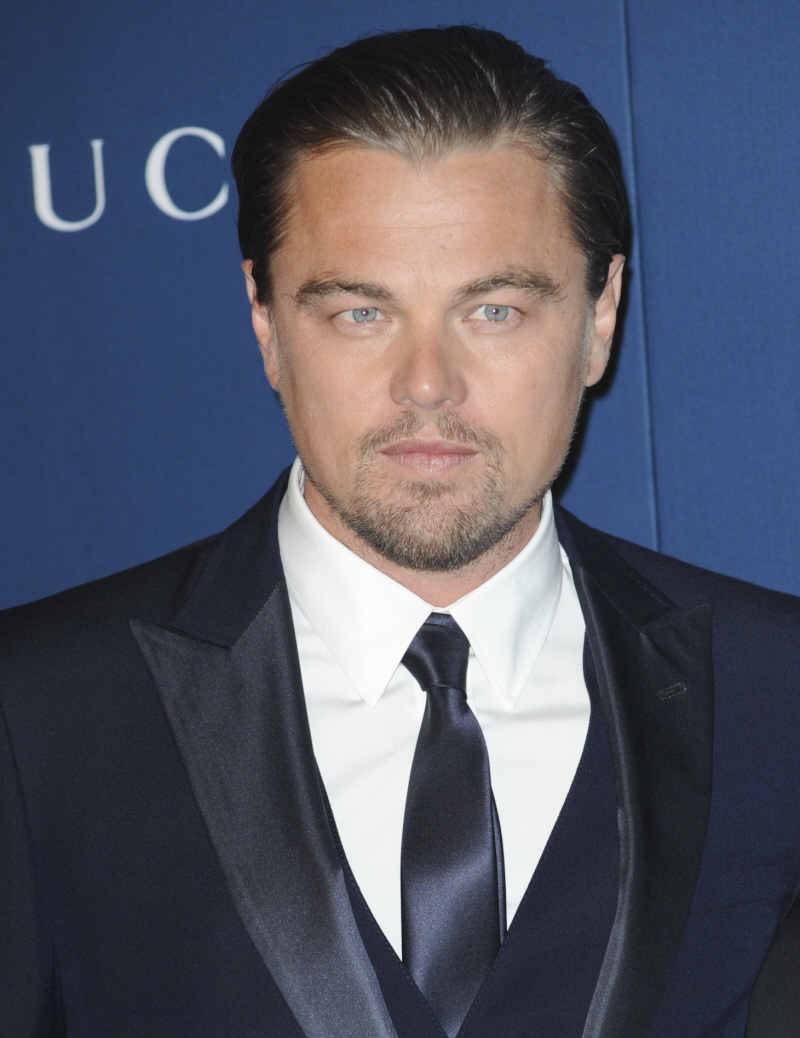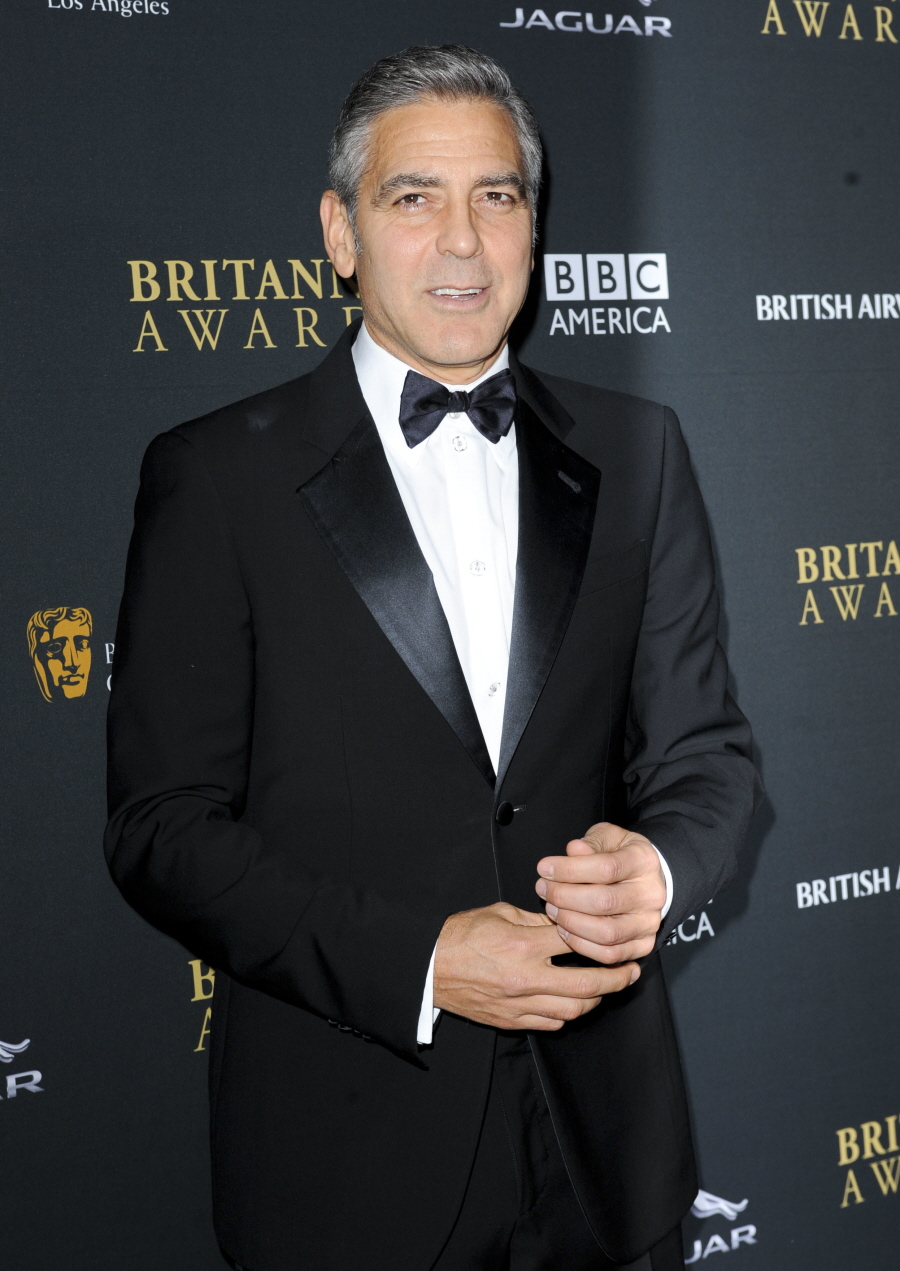 Photos courtesy of Esquire, WENN.