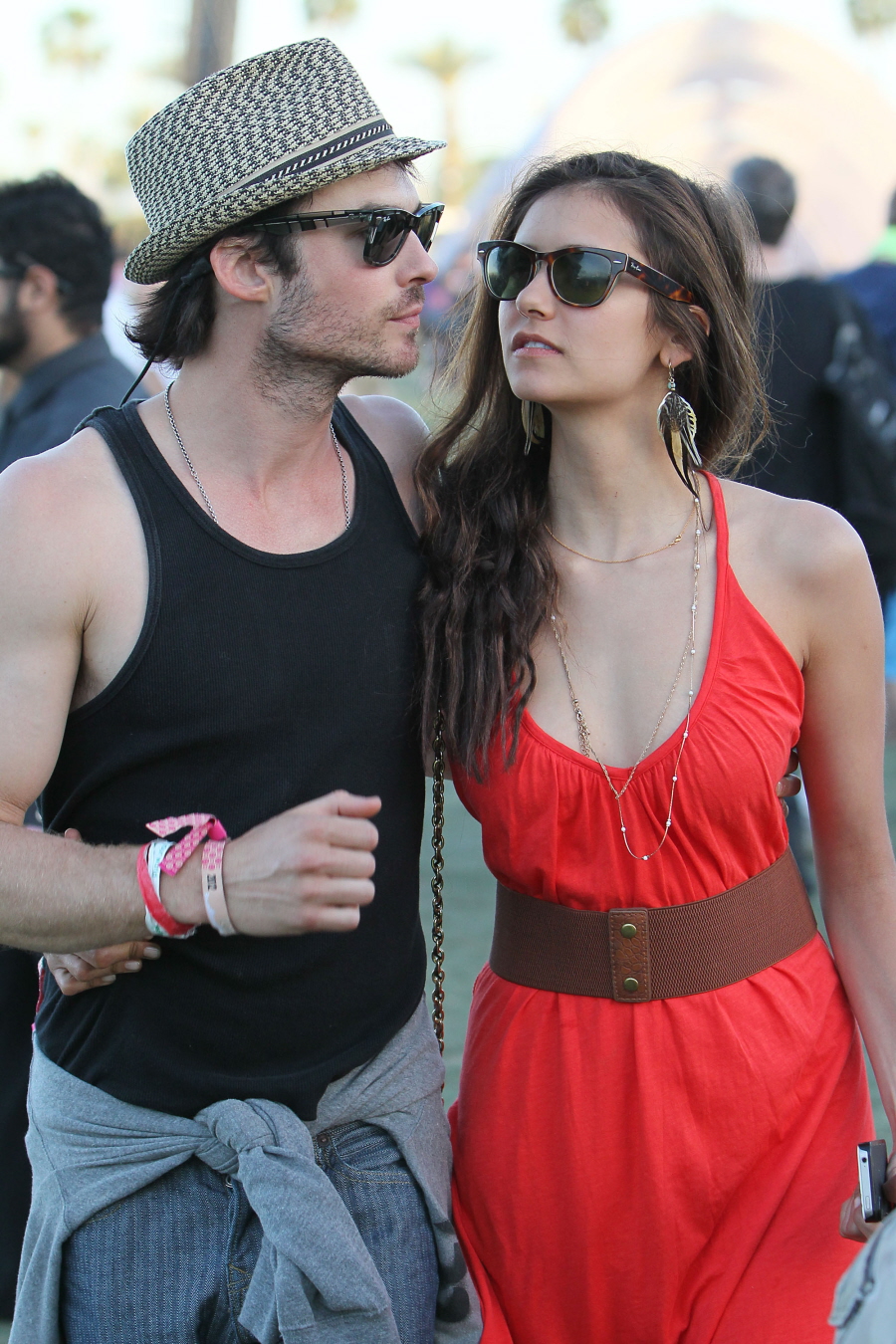 Back in May of this year, Ian Somerhalder and Nina Dobrev broke up. I was happy about the split because my soul is black. I hoped that Nina would use the breakup to create a great post-Ian version of herself, complete with cute clothes and a new, hot boyfriend. What she ended up getting was the same old clothes (only more cleavagey) and Derek Hough. Well, Derek and Nina broke up a month ago, and it's taken that long for Nina to take stock of her options from here on out. She could try to reboot her image and be the cute TV girl who tries to uptrade her way into a bigger-name Hollywood boyfriend. Or she could just own who she is and B-list, creepy level of fandom that comes from dating Ian. She chose Ian.
Could our favorite TV couple be rekindling their real-life romance?! E! News has learned that Nina Dobrev and Ian Somerhalder have been hooking up as of late. Insiders say that it's still too soon to tell if they'll make a full reconciliation, but the two are definitely getting hot and heavy once again.

This certainly bodes well for fans of the hit CW show… The twosome just won the coveted spot in E! Online's Best TV Couple of All Time Tournament. E! News caught up with the Damon and Elena actors on their Atlanta set to share the amazing news. And suffice to say, the duo was overwhelmed by the honor.

"I mean it's crazy!" Nina said of the win. "The Delena fans are so passionate and so enthusiastic and such rabid lovers of Damon and Elena's chemistry and their relationship that obviously we're incredibly flattered and excited about it. It is really awesome!"

Ian added. "Relationships are hard in real life, and they're exceptionally hard in Mystic Falls because when you have happiness in Mystic Falls, you have no drama. And if you have no drama, you have no TV show."

But it looks like the onscreen drama doesn't carry into their personal lives. Despite breaking up in early May, the two have remained close friends and complete professionals during filming for the show.

"There's no bad blood between them," a source told us at the time of the split. "There was no other person involved or any big fight."

The source said the two decided to call it quits after realizing that Dobrev wasn't ready to settle down as much as Somerhalder wanted to.

The insider added, "This wasn't something out of the blue."

And clearly, there's no animosity between the two Hollywood stars. In fact, just last week the 24-year-old beauty just sent well wishes to her former flame for earning a People's Choice nomination in the Best SciFi Actor category.

But the most important nod that the two got was for Favorite On-Screen Chemistry. Hmm…something tells us Dobrev and Somerhalder are a shoe-in for the trophy!

Somerhalder's rep told E! News that "they don't comment on their client's personal lives."
Well, I'm happy for them. Better the devil they know. Ian wanted to get the 50 Shades of Grey part so, so much, so getting back with Nina is his consolation prize this year, and I think he's probably the happiest when he's with her. As for Nina… she knows that she could probably do better, but why try to reach for the stars and have to settle for another Derek Hough? Yes, Ian is the better choice. So… yay?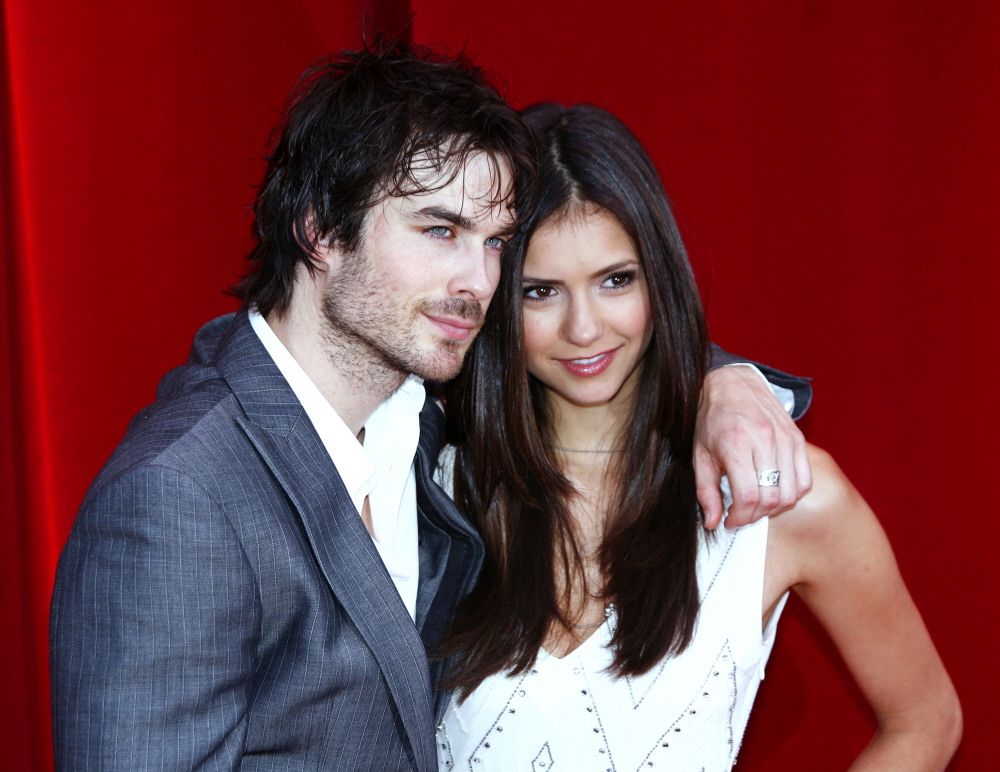 Photos courtesy of WENN.