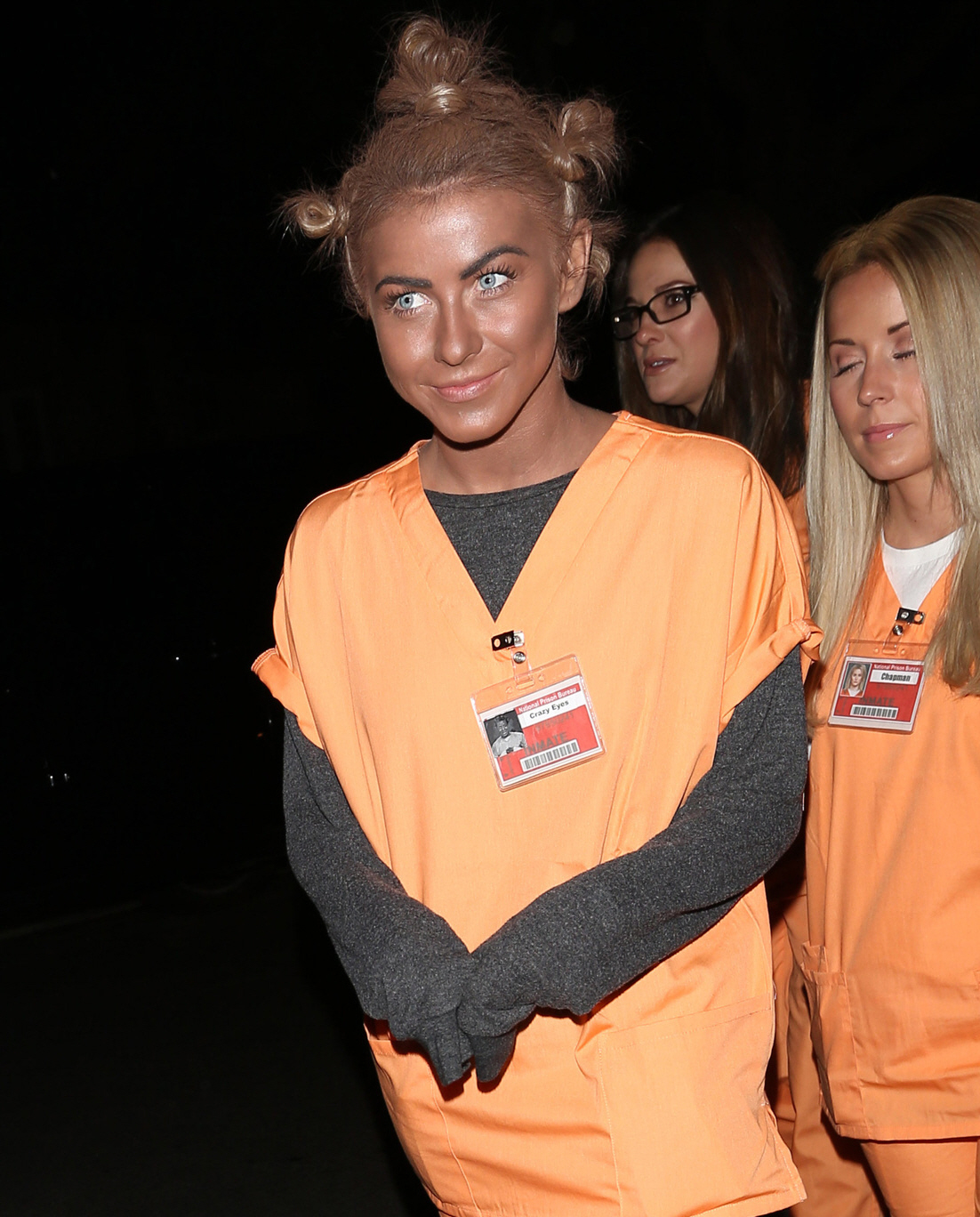 For a Halloween party a few weeks ago, Julianne Hough decided it would be brilliant to dress up as Crazy Eyes from Orange Is the New Black. The problem? The actress who plays Crazy Eyes is black, and Julianne decided to wear blackface to fully immerse herself into the character. Julianne was photographed going into the Halloween party with her blackface, and then she was photographed coming out of the party with most of the makeup washed off. What happened at the party? Well, according to Us Weekly, Isla Fisher went up to Julianne and told her to wash that stuff off.
Friends don't let friends wear offensive Halloween costumes. Isla Fisher knew Julianne Hough was flirting with disaster when she showed up to a Halloween party on Oct. 25 in blackface makeup, but her efforts to save the Dancing With the Stars alum from controversy turned out to be too little, too late.

A source reveals in the new issue of Us Weekly that the Great Gatsby actress, 37, "was mortified" when she saw Hough, 25, dressed as Orange Is the New Black character Crazy Eyes, complete with orange prison attire, a knotted 'do, and darkened skin. (Crazy Eyes is played in the Netflix original series by Uzo Aduba.)

In an attempt to help, the Wedding Crashers comedienne recommended that Hough "go to the bathroom and wipe her face off," the source says. (Fisher's rep denies that she intervened.) "Isla hoped she got to Julianne before photos were taken," the insider adds.

No such luck. Pictures of the Safe Haven star in costume quickly made the rounds online, sparking outrage and criticism. By the next day, the backlash was so intense that Hough felt compelled to issue an apology on Twitter.

"I am a huge fan of the show Orange Is the New Black, actress Uzo Aduba, and the character she has created," Ryan Seacrest's ex wrote on Oct. 26. "It certainly was never my intention to be disrespectful or demeaning to anyone in any way. I realize my costume hurt and offended people and I truly apologize."

Aduba's OITNB costar Laverne Cox, for one, believes Hough simply didn't know any better. "I wasn't offended," she revealed to Us a few days after the incident. "I thought it was a shame that she is in this country, that she would wear blackface and not understand the historical implications of that. I don't think Julianne is making a specific informed choice to comment on blackness. I just think it's out of this ignorance. That's really sad."
So, Isla Fisher's rep is trying to deny that Isla told Julianne to wash it off? That's weird. That's something I would take credit for. "Hey, you guys, I was the one to tell that dumbass to wash off her blackface! Who wants to buy me a drink?" Of course, maybe Fisher's denial has something to do with how radioactive this issue is (and should be). No one wants any part of Julianne's blackface. And have you noticed? She's been keeping a very low profile since that incident. No daily pap strolls, no "look at me!" photo ops, no club hopping. Which is good – that's smart PR. Go underground until people forget and/or move on to the next controversy.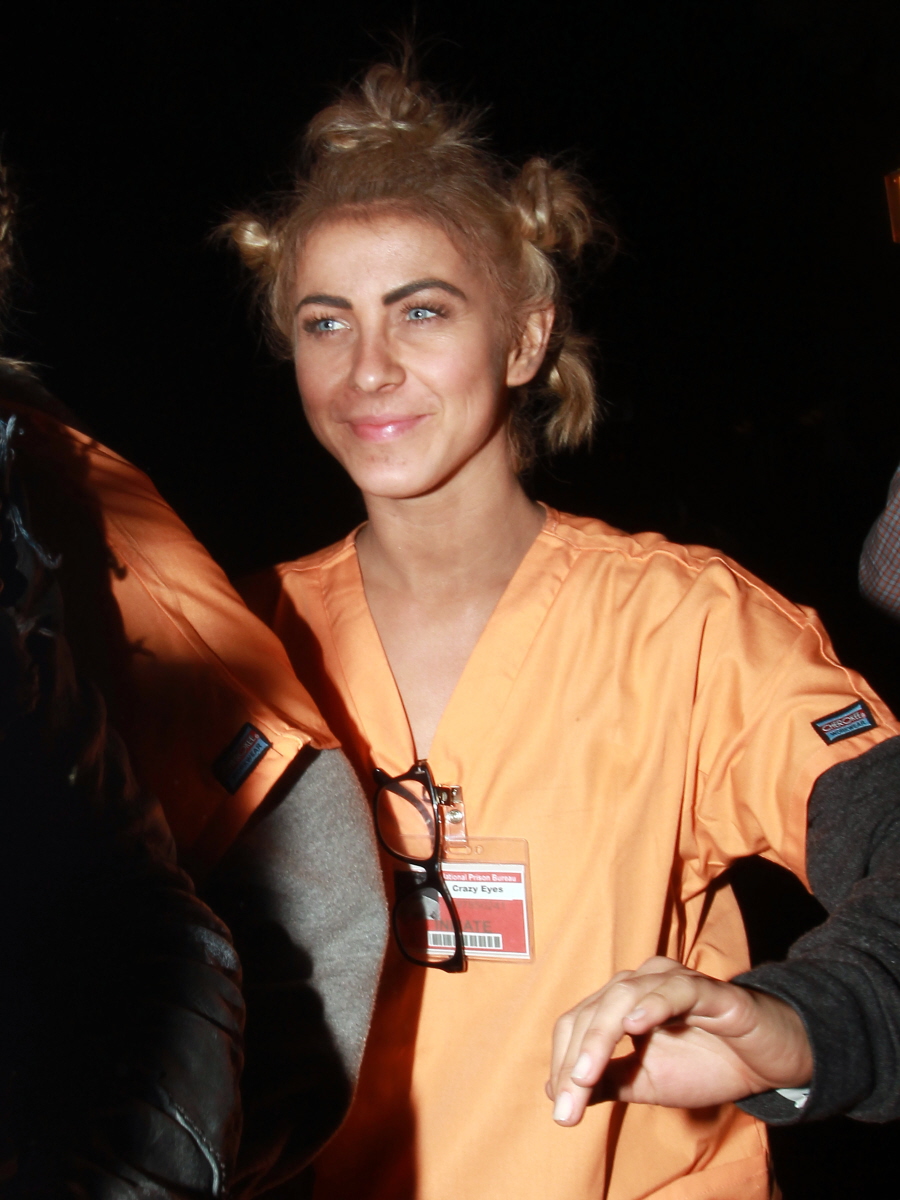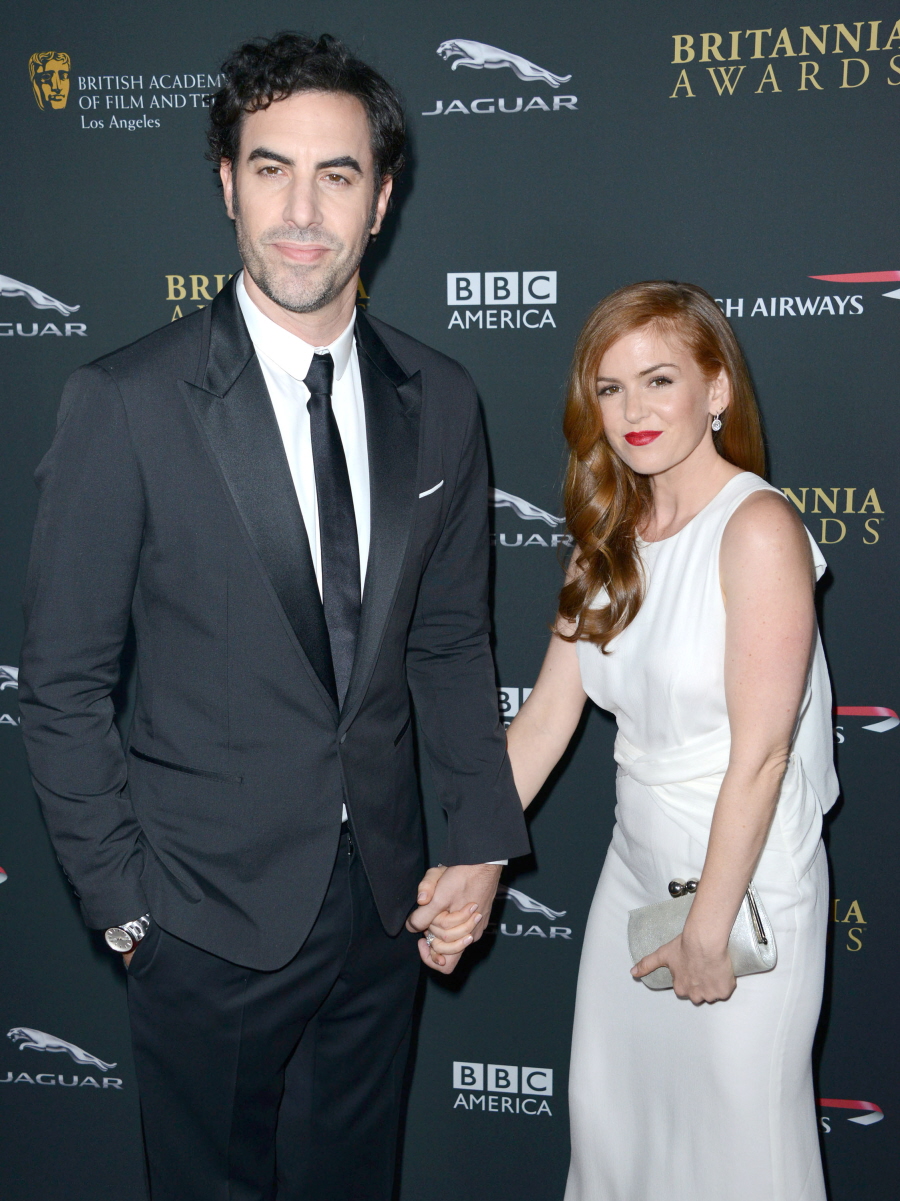 Photos courtesy of Fame/Flynet and PCN.