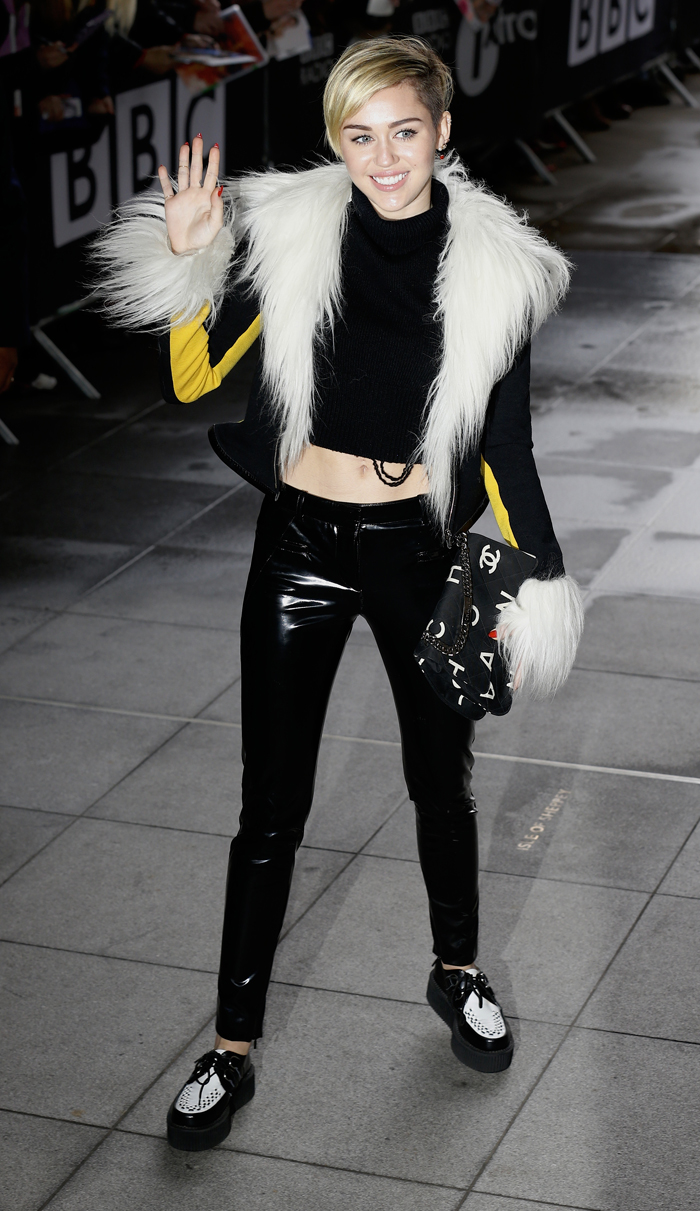 These are photos of Miley Cyrus wearing very shiny black (PVC?) pants in London this week. She flies back and forth from LA to London so often. Is Miley the Brits' cuppa? I doubt it. This is more of the Miley blitz on the radio show circuit.
Miley told BBC Radio 1 (via Us Weekly) that she's not really cool. Instead, "I'm super lame. What you read about me, it sounds like all I do is club and go and party with [photographer] Terry Richardson, but really I'm like the lamest, I never leave my house because I'm a complete hermit." Well I didn't believe this statement coming from Rihanna, and I don't believe it from Miley either. If you're partying your ass off at home, it's still partying. Miley also said she gets naked all the time because it catches people's attention, and then they "stick around" like "oh wait, she can hold a note" Sure.
Miley also spoke with the BBC's Newsbeat program about how she's a super-mega feminist or something:
Miley Cyrus has said she believes there is a "double standard" when it comes to men and women, and body image. "I feel like I'm one of the biggest feminists in the world because I tell women to not be scared of anything," she said.

She also said that her on-stage persona and revealing outfits were all part of her act. "I don't actually walk around all day twerking with my tongue out dressed as a teddy bear," she told Newsbeat.

The 20-year-old said she doesn't worry if people think badly of her controversial performances because she knows she is a "good person".
Miley Cyrus smoking at the MTV EMAs

Commenting on headlines suggesting she smoked marijuana at Sunday's MTV EMAs, she said: "I never worry about what I do on stage making me look bad. I think people if they actually knew me would be surprised at how normal I am.

"I'm definitely crazy but I'm normal. I feel like [I am] socially probably more acceptable than a lot of people in this industry because I've just always grown up around this and so I never have any kind of attitude."

Miley has been criticised for the video for Wrecking Ball, which sees her swinging naked and licking a sledgehammer.

Cyrus was also knocked for her performance with Robin Thicke at the MTV VMAs in August, where she wore a nude-coloured bra and pants, stuck her tongue out and twerked.

Musician Sinead O'Connor wrote an open letter, criticising the 20-year-old for allowing herself "to be pimped" adding that her behaviour was not "in any way an empowerment of yourself or any other young women".

Cyrus said she tries to frame the negative headlines in a positive way.

"Every time you talk about me, you're bringing more awareness to me and… my record. If you have good songs I think you can wear anything or do anything, just be able to back it up by what you're doing."
[From BBC]
Ugh. Once again and as with Selena Gomez, I feel like young female pop stars don't know the meaning of feminism. Miley thinks that Uncle Terry empowers women, so I'm pretty sure she's confused about feminism in general. Of course Gloria Steinem refused to directly comment on Miley but stated, "I wish we didn't have to be nude to be noticed." Miley straight out admits she gets naked to get noticed. She just thinks that her "music" will keep people interested.
Let's finish this post up with some quickie bulletpoints:
* Radar Online got the scoop on Miley's $1000 VIP tour packages for her upcoming Bangerz tour. These packages must be purchased on top of actual concert tickets. For your money, you'll get a Miley photo op, a gift bag, a reserved seat along the catwalk, plus some drinks and snacks. Probably a joint too.
* Liam Hemsworth talked to People while promoting Catching Fire. He told them, "I don't have a lady at the moment," which confirms Eiza Gonzalez was just a fling. As to Miley, Liam simply stated, "I'm extremely happy for all of her success."
* Hollywood Life claims a mega-exclusive story about how Liam and Miley are "back in touch." They also say Miley has invited Liam to her upcoming 21st birthday party and Thanksgiving too. Ha.
* Cosmopolitan has crushed the very essence of childhood by reimagining 9 Disney princesses dressed as Miley. Yes there is one on a wrecking ball. Poor Belle.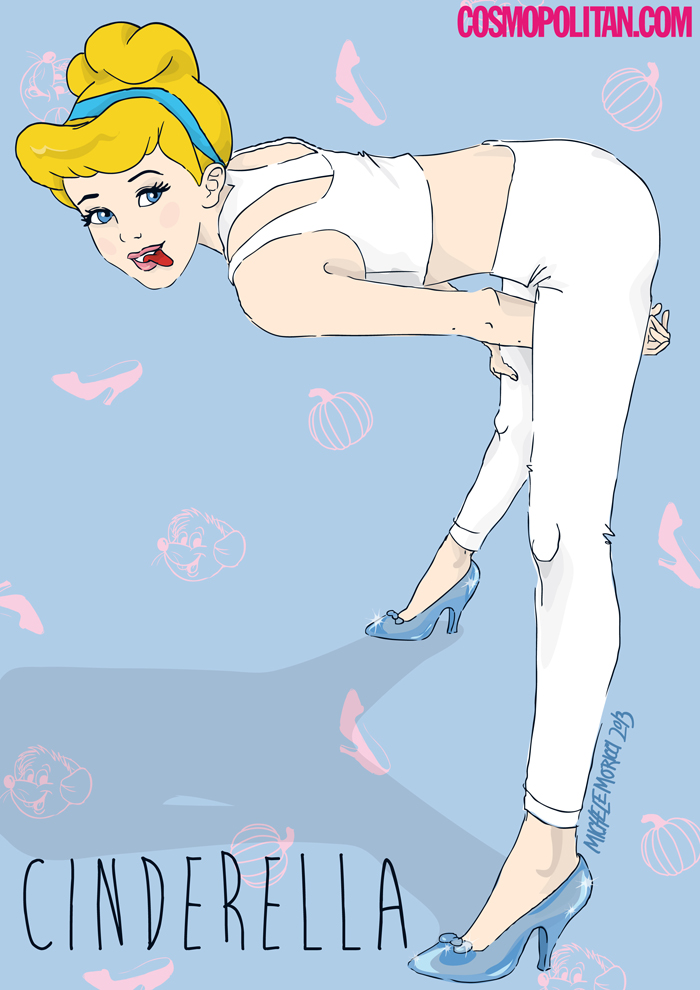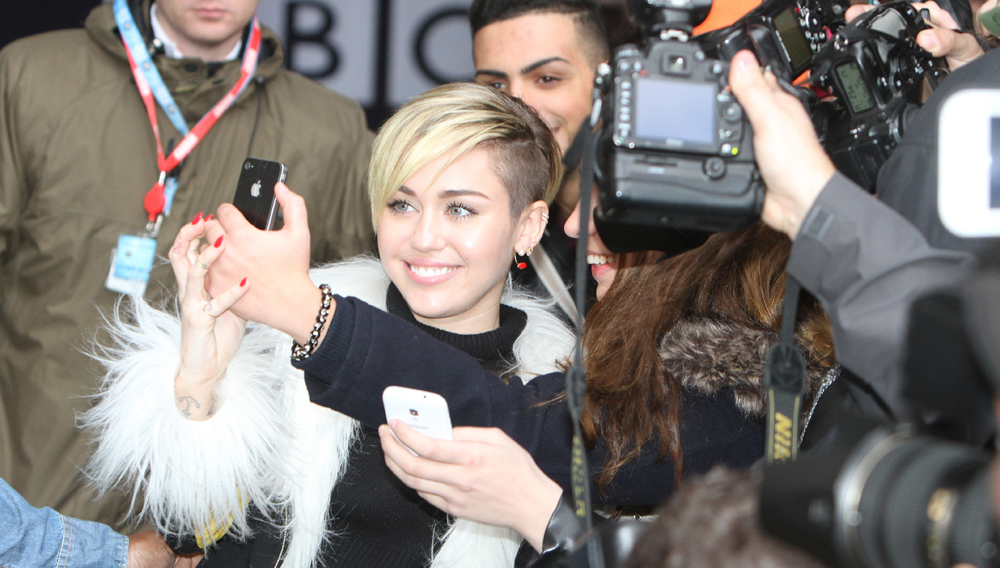 Photos courtesy of WENN