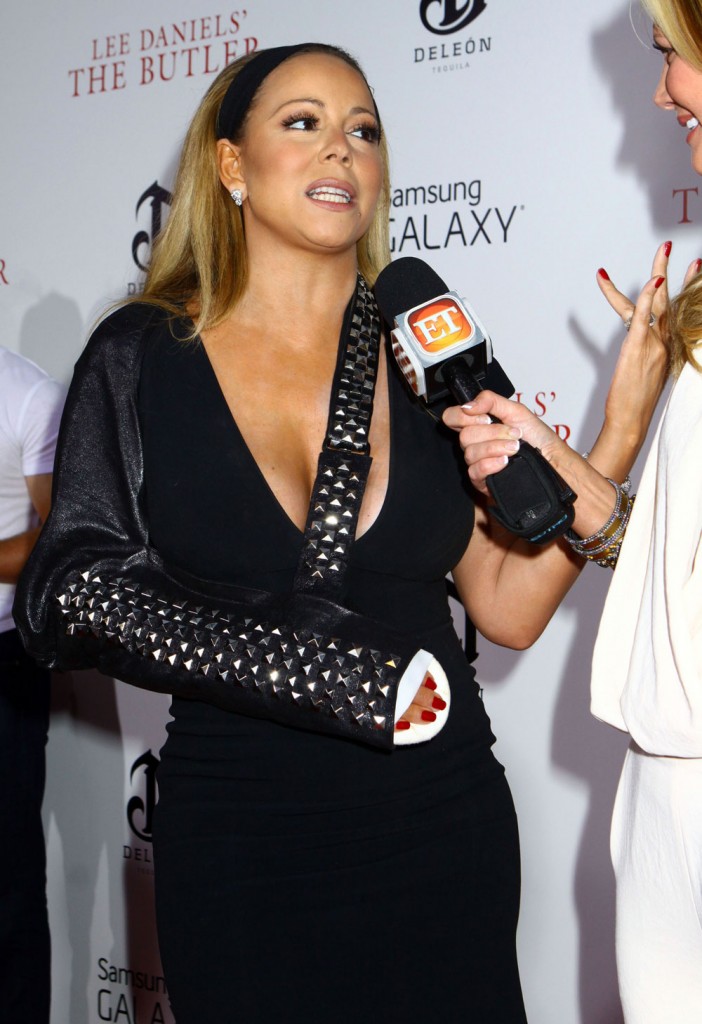 Mariah Carey was on American Idol for one season last year, for which she was reportedly paid $18 million dollars. If someone would pay me just six figures to do that job, I would think I hit the jackpot. But for Mariah, getting paid eight figures to sit on her ass and judge singers was the most horrible, awful thing ever. In a new interview with NY radio station Hot 97, Mariah said she "hated" Idol, and said "it was like going to work every day in hell with Satan." Obviously she was talking about Nicki Minaj, with whom she had a longstanding feud, but she didn't deign to speak Nicki's name. Here's US Magazine's report, and you can see the video they're basing this on below.
Mariah Carey could not be happier to put American Idol behind her. The "Art of Letting Go" singer — who served one season as a judge on the Fox musical competition, alongside Nicki Minaj, Randy Jackson, and Keith Urban — had some choice words about the show during an interview with Hot 97's Angie Martinez on Tuesday, Nov. 12.

"Honestly, I hated it," she confessed. "Here's what it was. I was the first person who signed on…I thought it was going to be a three-person panel. They gave me a nice…monetary moment, and I was just like, 'Okay, Randy Jackson will be there; I've known him forever. He used to play bass for me. Like, this isn't a big deal. This will be nothing.'"

"But it wasn't that," she continued. "It was like going to work every day in hell with Satan."

Carey didn't specify which of her fellow judges might be the devil, but it's no secret that she clashed with Minaj throughout the season. The two got into several very heated debates during the audition process and occasionally took their feud online. In May, the "Roman Holiday" rapper bashed the Grammy-winning singer as "insecure" and "bitter" on Twitter.

There was one bright spot in Carey's Idol experience, though. "You know what I loved? I loved the contestants," she told Martinez. "And some of them that were so good — and also really good people, you could tell — it was disappointing when [the judges] would, for political reasons, not put people through."
To be fair to Mariah, after she said that about "going to work in hell" she added "no, just playing. It didn't affect me that much, I was just disappointed." As for how she talked about certain contestants not getting through for political reasons – she just kind of trashed her former employer there didn't she? Or is she talking about the public voting process? I do think she's saying that the show is staged somewhat, which we know, but again she got paid more than top actors and actresses get for blockbuster movies. She's ridiculous.
My mom watched Idol the season that Mariah was on and she said that Mariah was "stiff" at first, but that she warmed up and was decent with the contestants as the season progressed. I saw a couple episodes and I was struck by what an ass Nicki Minaj was. Mariah seemed aloof to me, as usual. I can see how Nicki Minaj would be annoying, but when that much money is involved, suck it up. Mariah did that when she was doing the gig, but her throbbing ego couldn't keep it in check forever.
Here's the video of Mariah saying this. Notice at about :25 in when she kind of glosses over her huge paycheck. "They gave me a nice dangling monetary moment." To Mariah, 18 million dollars is a "moment."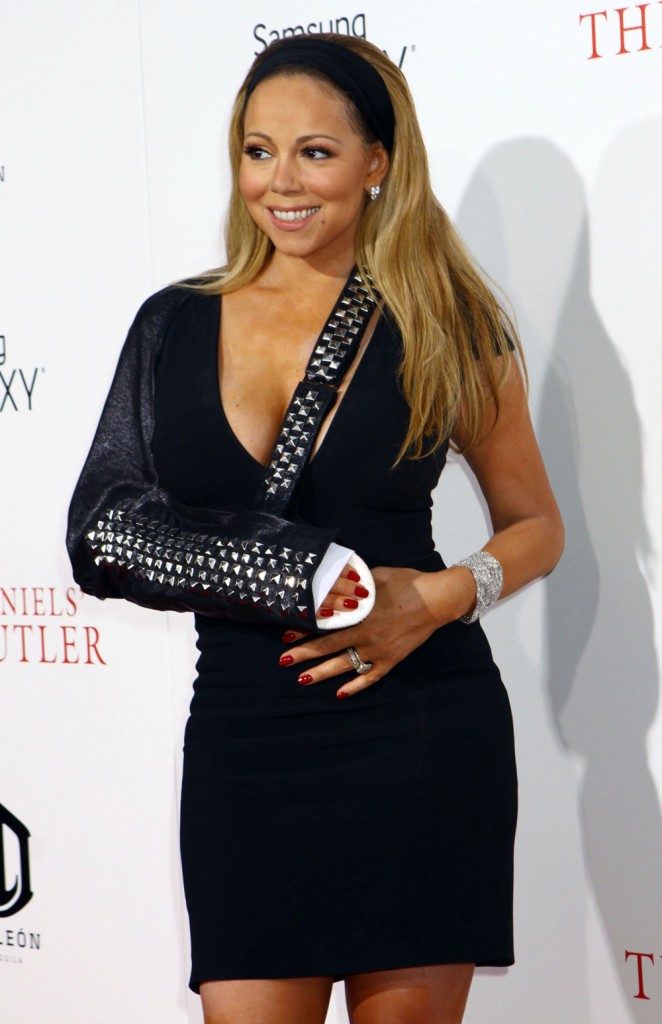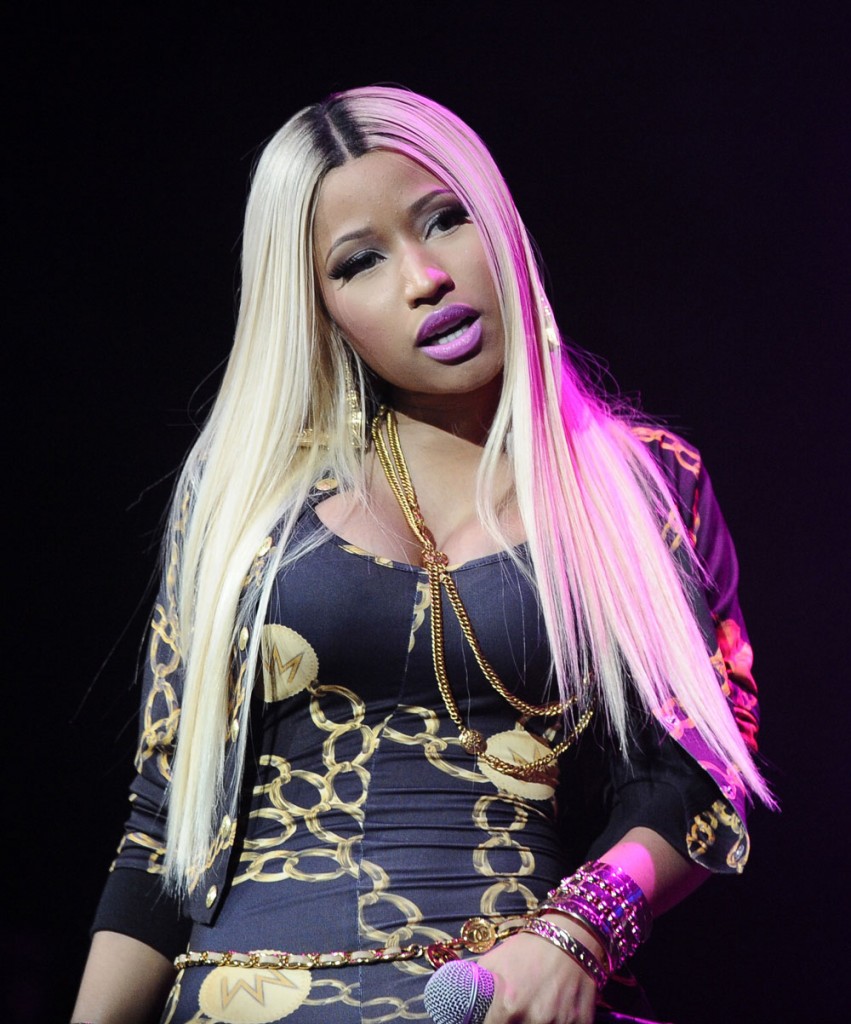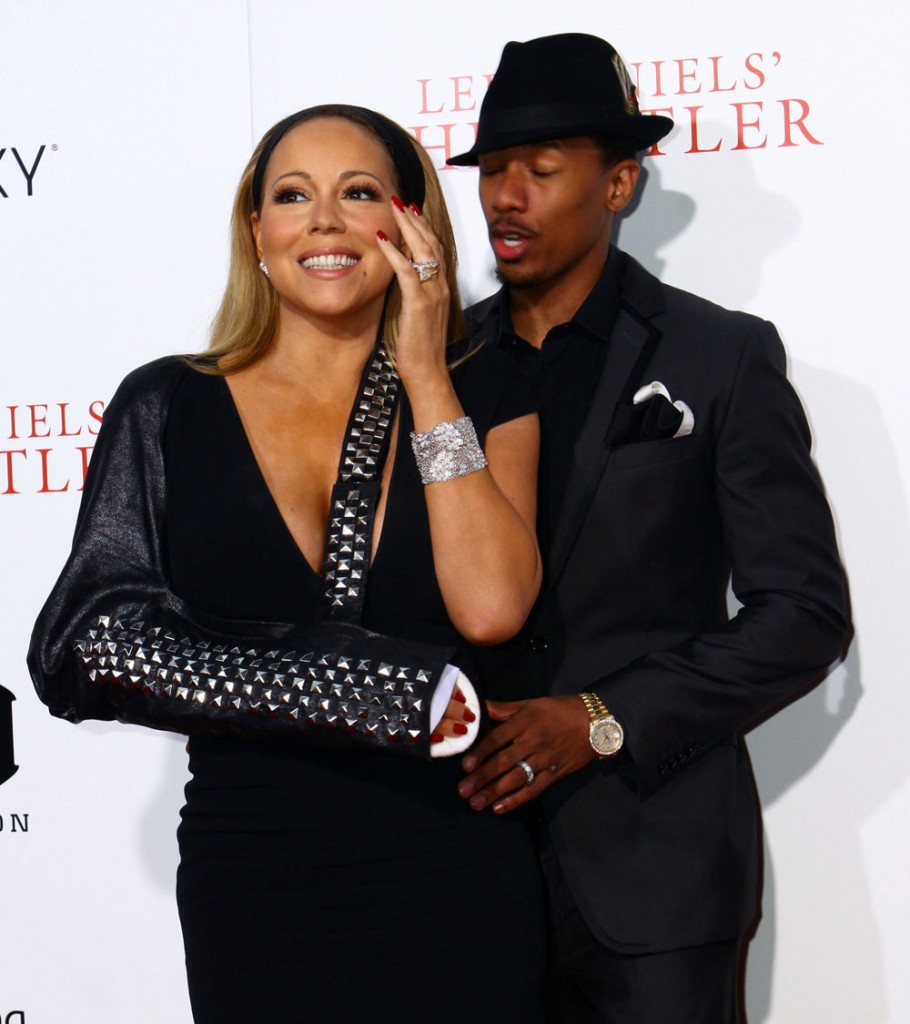 photo credit: WENN.com and FameFlynet