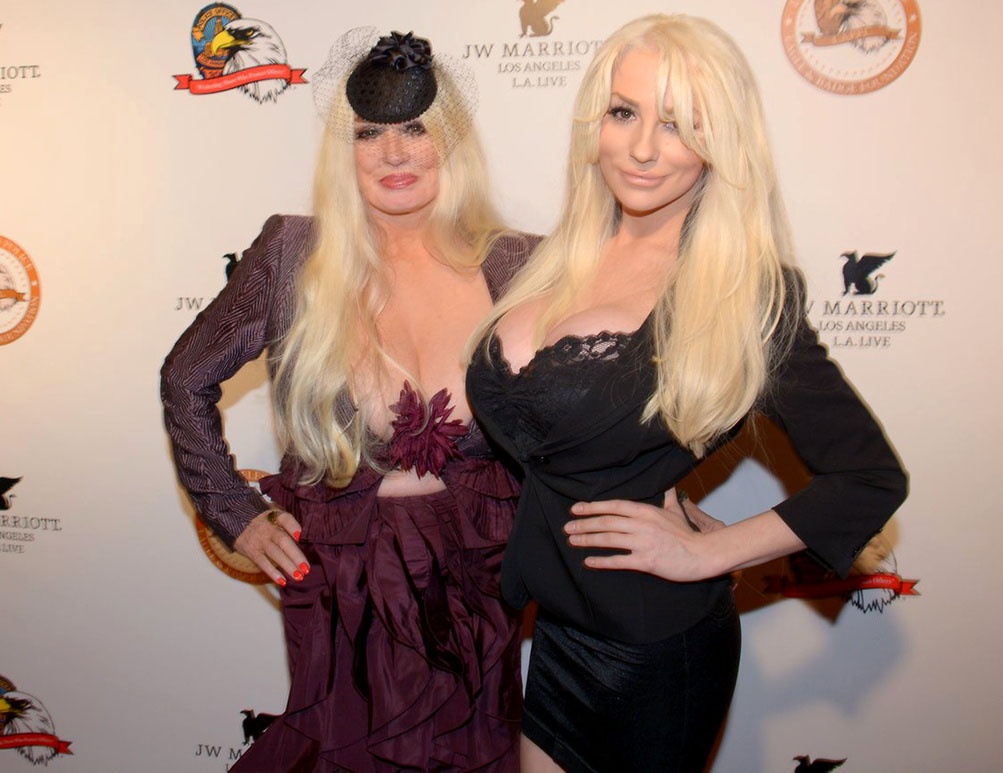 These are photos of Courtney Stodden, 19, and B-movie actress Mamie Van Doren, 82, on the red carpet at an event for the "Police Protective League" in Los Angeles on Saturday. Just the fact that Stodden is there made me assume thatt the Police Protective League is one of those sham charities that purports to represent law enforcement but just uses the name to get money. It's not though, it's the main labor union for the LAPD. You would think that they could do better than Stodden, or that they would realize that it's not good publicity to be associated with her, but apparently not. Radar Online has more details about the event, which was hosted by Mary Hart.
Mamie Von Doren's name was very familiar to me but I couldn't remember much about her. Her wiki page states that she was billed as the next Marilyn Monroe in the 1950s, but never quite broke out. She obviously didn't change her style much since her bombshell days 60 years ago. These photos are far away so it's hard to tell, but she looks 25 years younger than she actually is (82 or 80 depending on which birth year you believe.) Mamie has obviously had plastic surgery, yet doesn't look dipped in plastic. That's a real achievement. I'd love to see her with a classy makeover, similar to how Pamela Anderson has been switching it up lately.
This was Courtney's first red carpet as a "single" woman, although she's still living with her 53 year-old creeptastic husband, he's still managing her, and this whole separation seems like a stunt they cooked up together. Courtney wasn't wearing her wedding ring, for what's it worth. Photo agency Pacific Coast News reports that she told a cameraman she was "Just fine. I am happy now and my ex Doug and I make better friends than lovers. I am looking forward to a new start as a Single Woman and am ready to get out at events again." I imagine her saying this in a robotic sexy voice and with a vacant look in her eye.
From far away, Mamie looks somewhat more demure than Courtney, because she's wearing a jacket. Look at Mamie's dress. It's only barely holding up her huge rack and she's using her lady Godiva hair to cover her nips. Plus Mamie has pulled more stunt queen moves recently. I'm so sorry for doing this to you, but here's a photo of Mamie in 2007. She was in her late 70s at the time.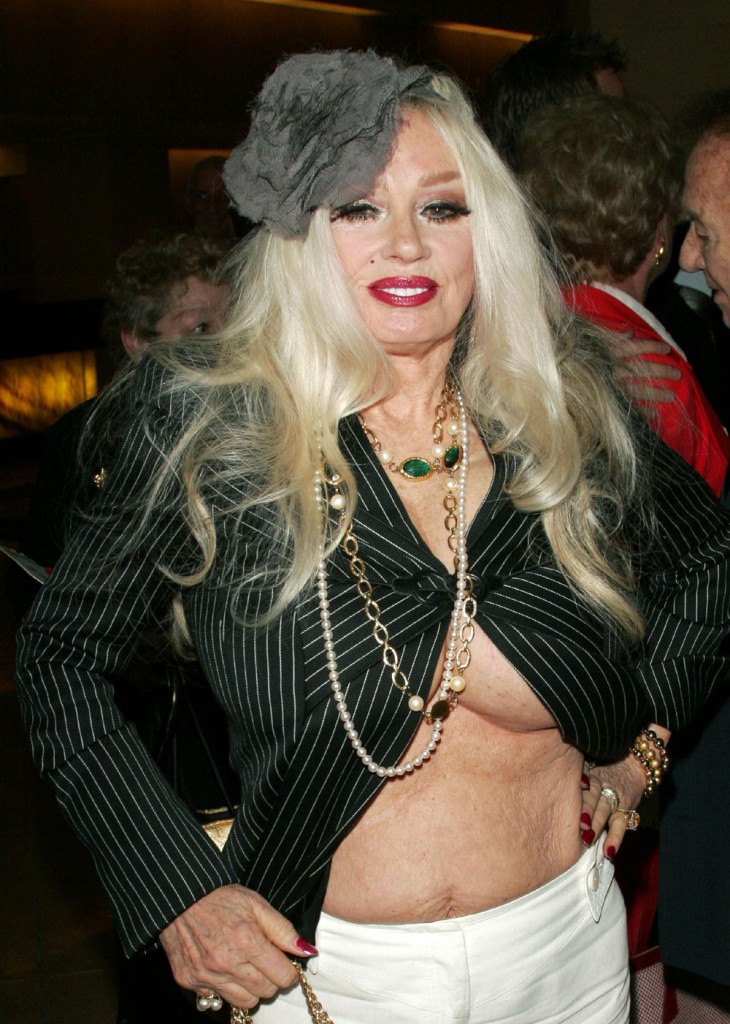 Let's assume this officer is married. How is his wife going to react when she sees this picture? Amusement, revulsion, anger? All are valid.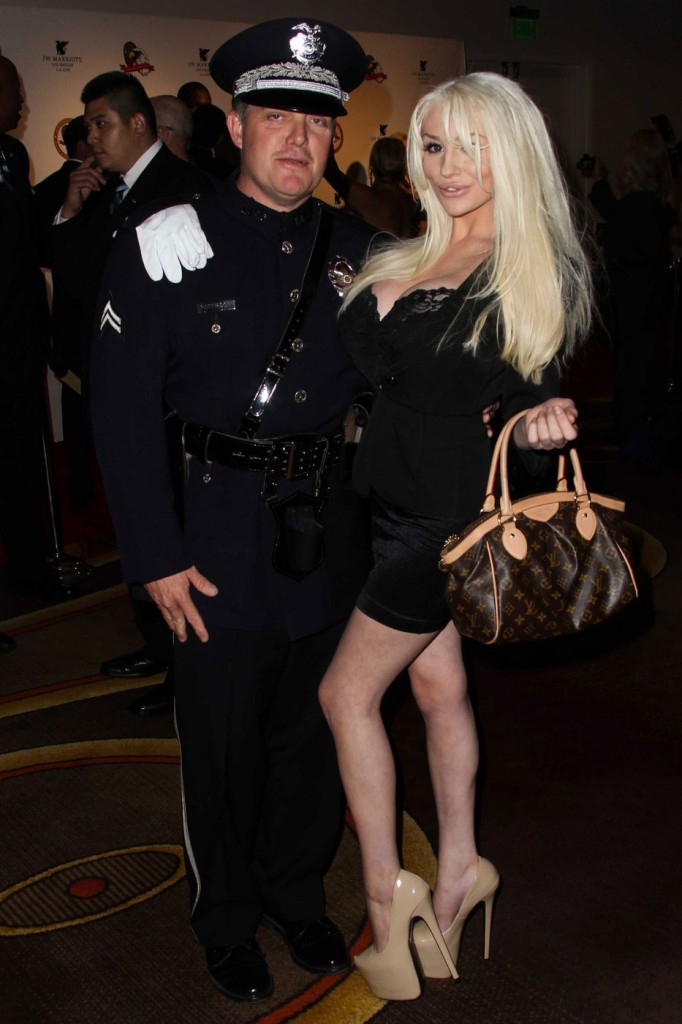 I don't want to know what's going on here.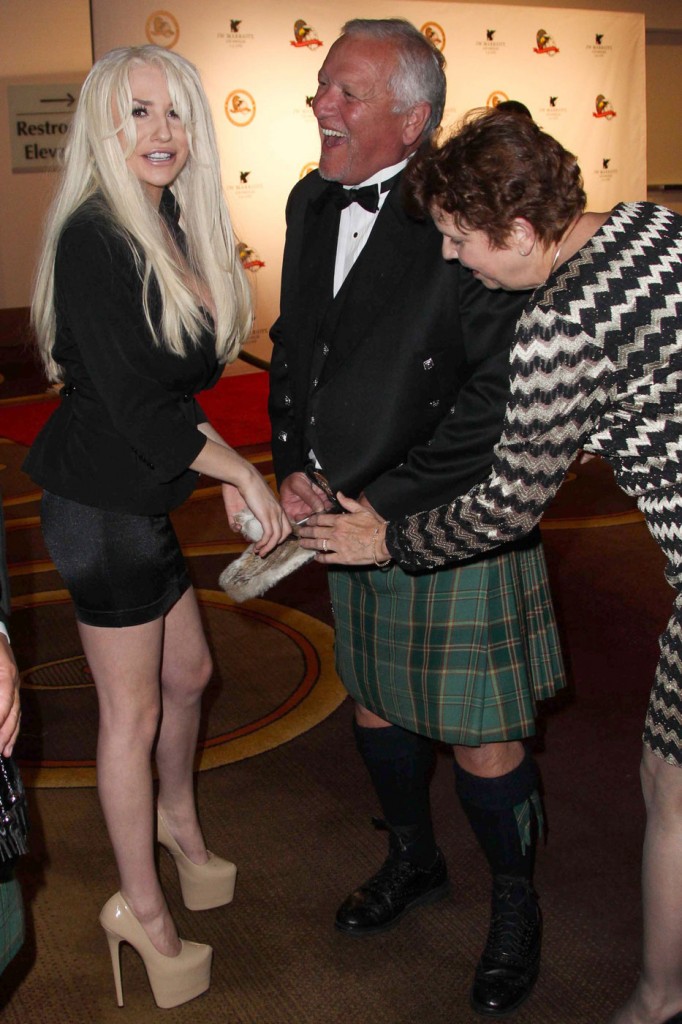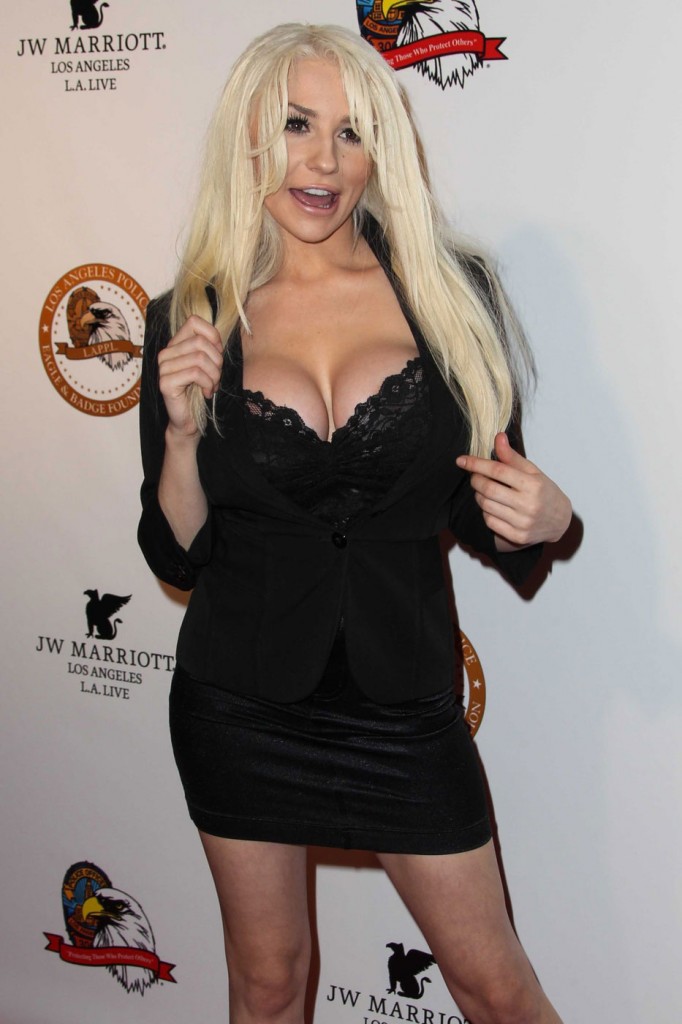 Photo credit: Pacific Coast News