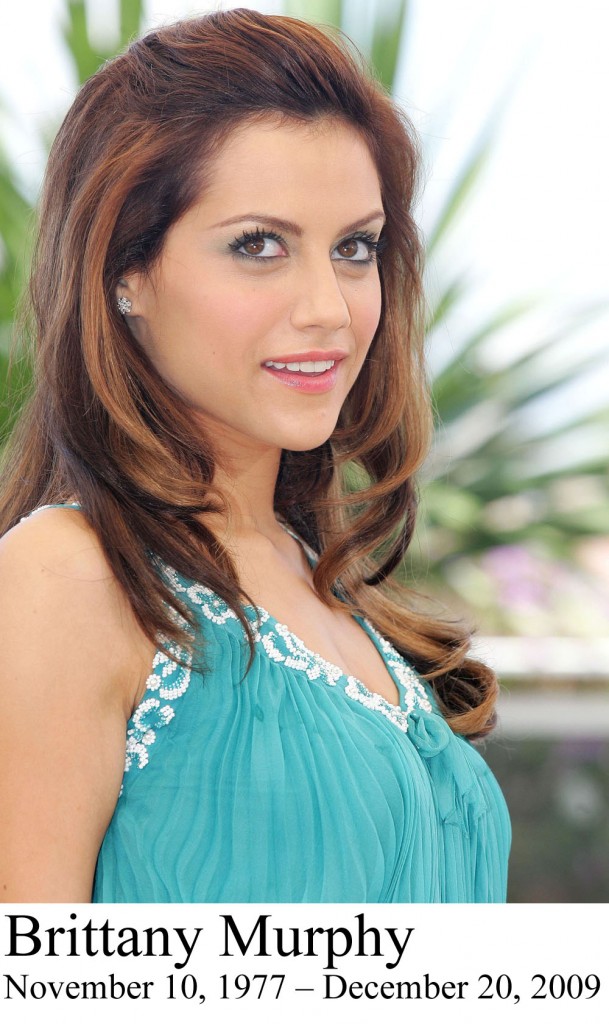 Brittany Murphy died in late 2009 at just 32 years old. Her cause of death was determined to be pneumonia, anemia and "multiple drug intoxication". Just five months later, Brittany's 40 year-old widower, Simon Monjack, also passed away. Simon died in the same house as Brittany and of the same cause, pneumonia and anemia. There was speculation that something in the house caused their deaths, particularly toxic mold, which was reportedly found there. Also living in that same residence: Brittany Murphy's mom, Sharon, who denied that there was any mold in the home, and called those reports "absurd."
Sharon told police after Simon died that she had been sleeping in the same bed as Simon, where her late daughter used to sleep. Sharon was also allegedly fighting with Simon over her late daughter's estate, although they denied it and claimed to get along fine. (Which made sense since they were sleeping in the same bed.)
A few months after Simon's death, Brittany's manager accused the late Simon, who had inherited her estate, of draining Brittany's bank accounts. Simon's mother and Brittany's mother were then said to be feuding over the leftover money, with People Magazine reporting that Simon's mother tried to kick Sharon out of the house.
All of that is preface to a new story about the supposed cause of Brittany's death. There's evidence that Brittany's death may not have been accidental. Brittany's father ordered a lab test of her hair, which was found to contain high levels of toxic metals including Barium, an ingredient in rat poison:
A new toxicology report ordered by the family of "Clueless" actress Brittany Murphy says rat poison may have been the cause of her death.

Murphy's mother found her dead at home on December 20, 20009 and the Los Angeles Coroner ruled her death was due to pneumonia and anemia. Strangely, Brittany's husband Simon Monjack died from the same causes a five months later.
But an independent report ordered by her father Angelo Bertolotti found that the actress did not die of natural causes, according to The Examiner. The report even suggests that Brittany and Simon could have been murdered by a third party.

Following years of litigation Bertolotti was able to obtain samples of her hair, blood and tissue for testing. The Examiner reports that "based on the symptoms" exhibited by Brittany and Simon before their deaths, he ordered testing for heavy metals and toxins. According to the report the Los Angeles Coroner did not test for heavy metals.

The web site quotes the lab report, "Ten (10) of the heavy metals evaluated were detected at levels higher that the WHO [The World Health Organization] high levels … If we were to eliminate the possibility of a simultaneous accidental heavy metals exposure to the sample donor then the only logical explanation would be an exposure to these metals (toxins) administered by a third party perpetrator with likely criminal intent."

Heavy metals are found in many rat poisons and insecticides. At the time of her death, Brittany displayed the symptoms of heavy metal poisoning including: headaches, dizziness, abdominal cramps, coughing, sweating, disorientation, wheezing, congestion and pneumonia.
The NY Daily News has more on this story, including the detail that Brittany's father fought in court to have access to Brittany's hair samples, but was unsuccessful. His case requesting access to coroner samples was dismissed in May. So it's unknown how he got the hair he used for the private test, and it's possible this evidence won't be admissible in a future case, if there is one.
Brittany's dad told the Daily News that he hopes a criminal case is opened. "The lab has shown that she was poisoned with criminal intent. We would like the investigation opened again to discover who did it. So as not to jeopardize the new investigation, I can't say who I suspect as of yet."
The question is whether Simon Monjack also had those same heavy metals in his system. Maybe Simon's mom can advocate for her son and request access to samples. It seems more than suspicious that these two died of the same cause within a few months of each other.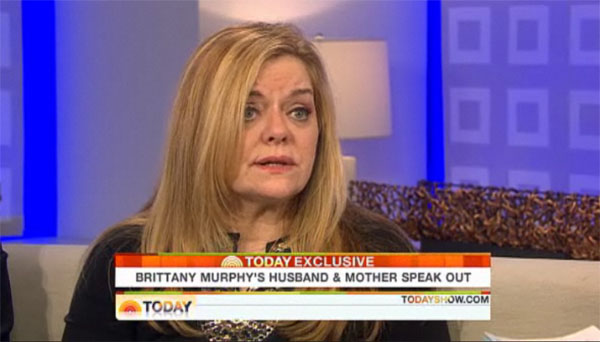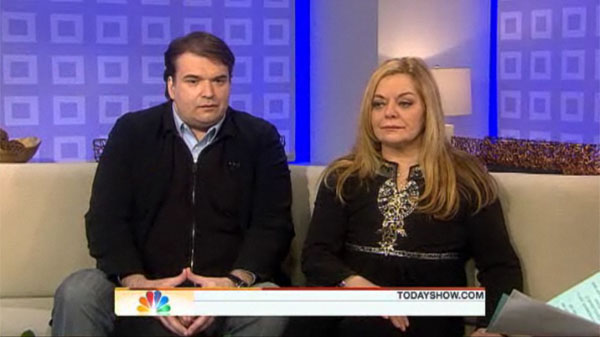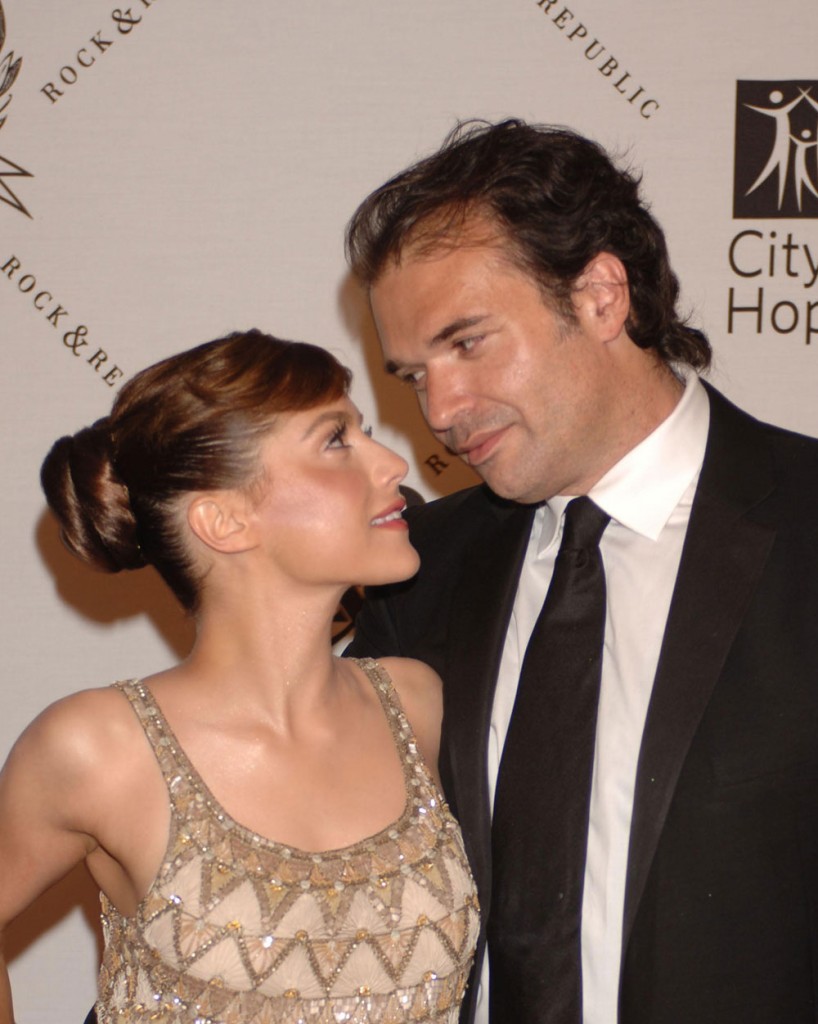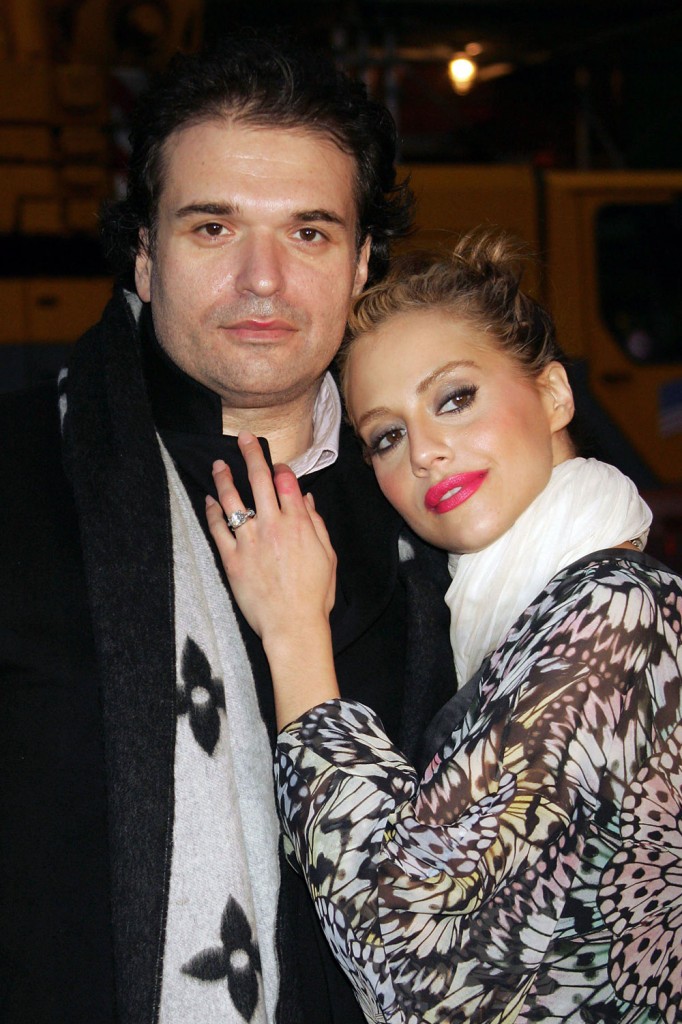 Brittany is shown in 2005 (header photo), 2006 (blonde hair), in 2007 with Simon, and in 2009 (black dress, dark hair). Credit: WENN.com. Other photos of Simon Monjack and Sharon Murphy are from an appearance on The Today Show in January, 2010.