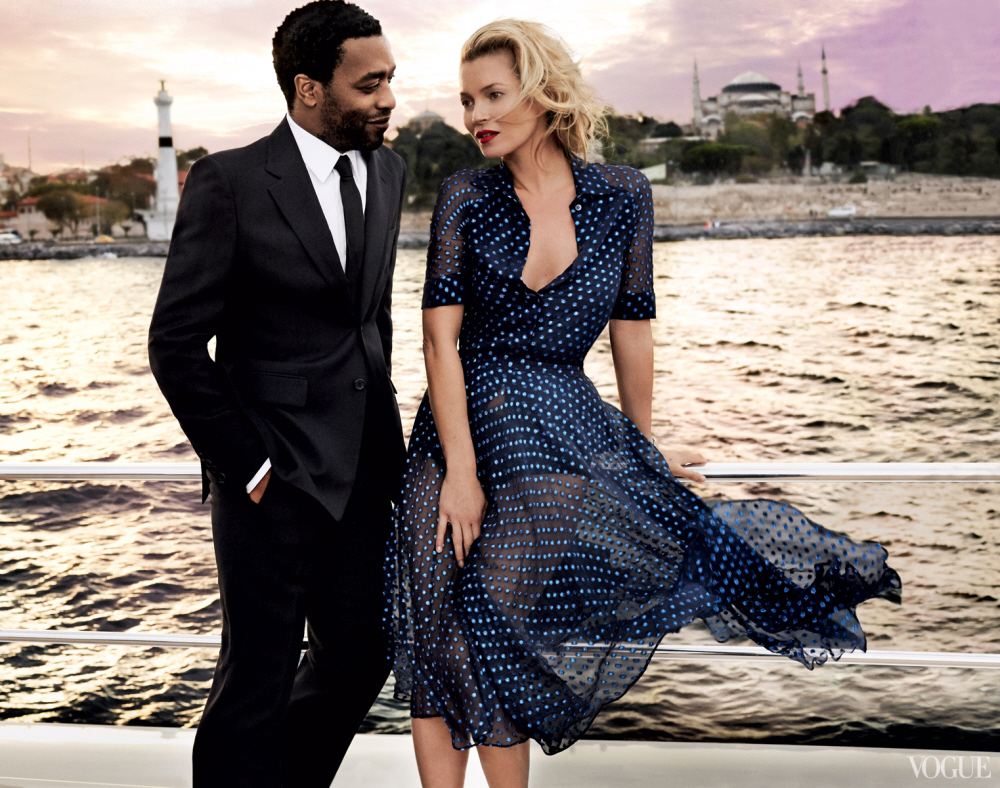 Here are some photos from a newly released Vogue pictorial featuring Kate Moss and Chiwetel Ejiofor. I kind of like them together, right? They look good together. The shoot is by Mario Testino, and the location is Istanbul. You can see the Vogue slideshow here. I like that Vogue has been recruiting more leading men to do fashion pictorials, and I think this is one of the better pictorials I've seen. Remember Tom Hiddleston's? It was awful!
Anyway, I'm writing about Chiwetel for several reasons. First off, CB is now in love with him. She really wants him to win the Best Actor Oscar for 12 Years a Slave, and Chiwetel is basically her Fassbender/Cumberbatch/Hiddleston right now. I like him a lot too, of course, and I feel like we should be supporting Chiwetel more these days. He's not a self-promoter and I worry that his Oscar campaign is going to be a snooze and the award will end up going to someone flashier. Did you know he's only 36? I thought he was older. I also didn't know he's Nigerian-British. Here are some newish quotes from Chiwetel about 12 Years:
On getting the script: "You wait all your life for great scripts, you are reading everything, hassling people, your agent, you are trying to get a great part. Then this script comes through the door, and you read it and it is a great script and a great part and you think 'Can I do this? Am I ready to do this? Is it for me?'"

Plantations: "The plantations are beautiful, amazing places. And Louisiana is extraordinary, it's alive, and the bayou and the swamps and the plantations and the trees. And within all that, there is this other world – this deep darkness in the way we're treating each other. The place was very informative. It helped me understand the world that he was going into."

He treated the story like a "fairy tale": "Alice in Wonderland," Ejiofor said. "You go down the rabbit hole and you are in this other world."

Steve McQueen on Chiwetel's eyes: "We talked a lot about silent movie stars, we talked about Valentino and Buster Keaton and the face because he has to communicate a lot without any words. Basically it was all about his eyes." And in those eyes, McQueen said, "the audience is seeing a mirror."
[Via The Christian Science Monitor]
Okay, I like him more for talking about how he was unsure of whether he was right for the role (although I think he was SO RIGHT for the role). He's humble, he's quiet, he shows respect for the story and the film and the history. Is that enough to win him the Oscar? The LAT currently has him in the lead for the Best Actor race, so maybe it's good enough. Still, I would like to see him loosen up and show some personality here and there. Please?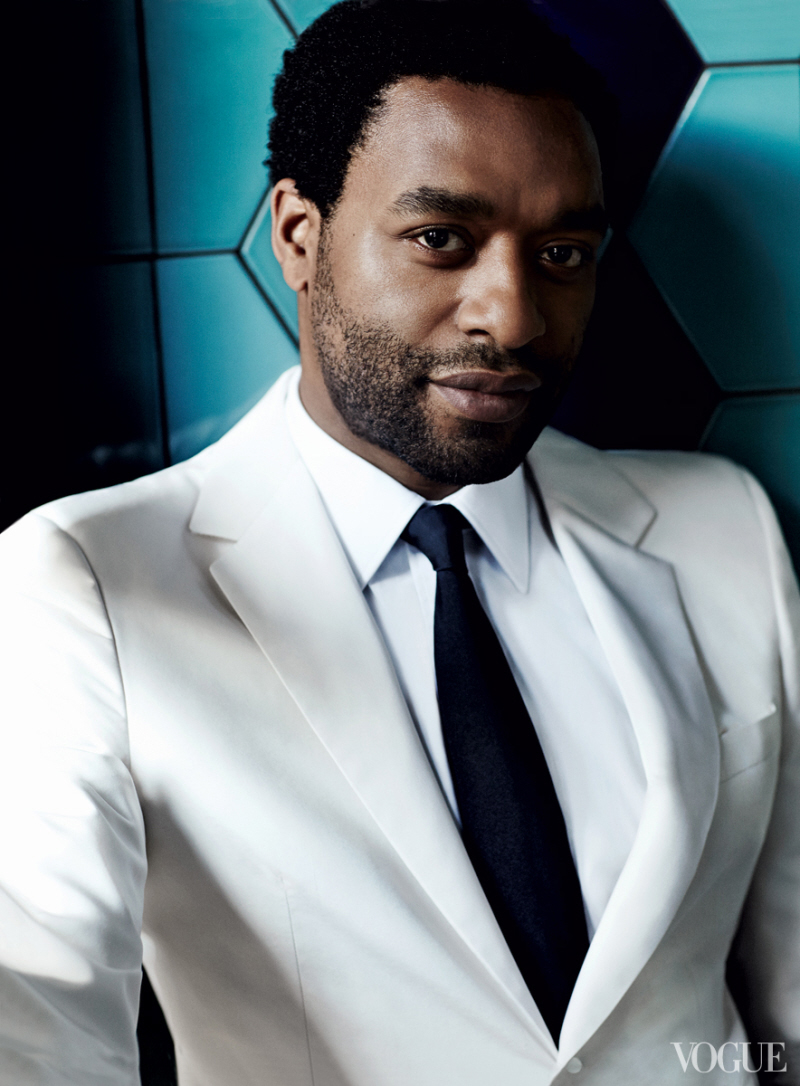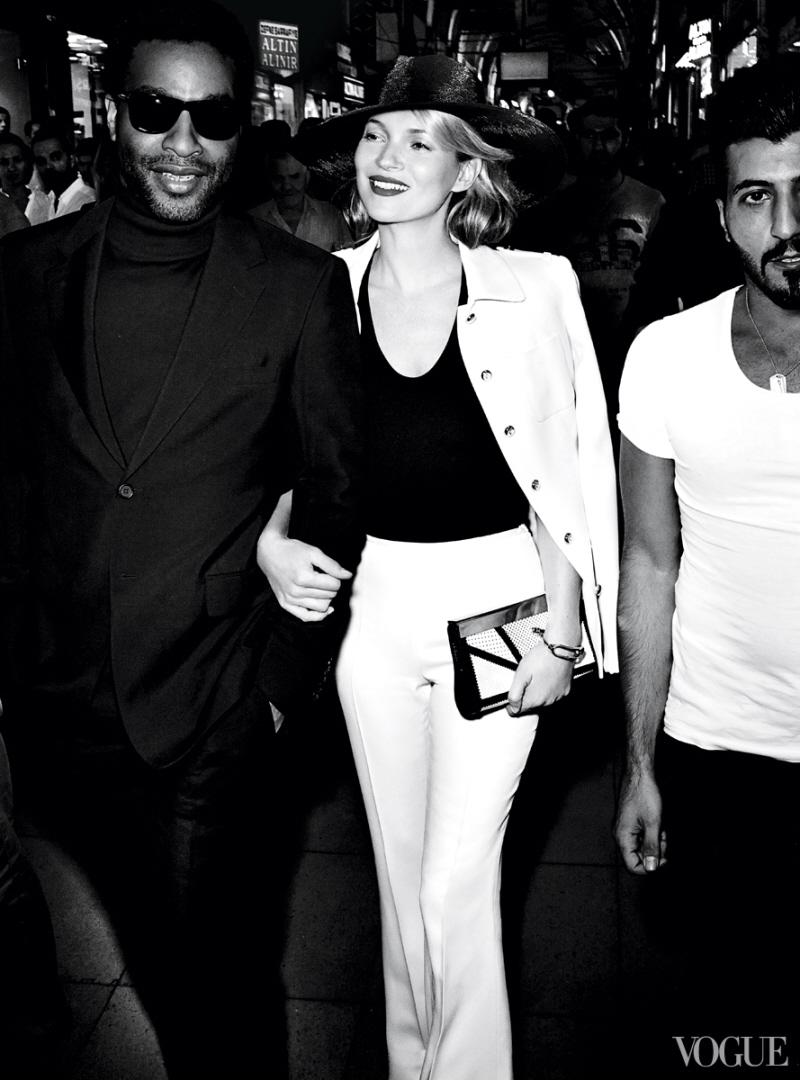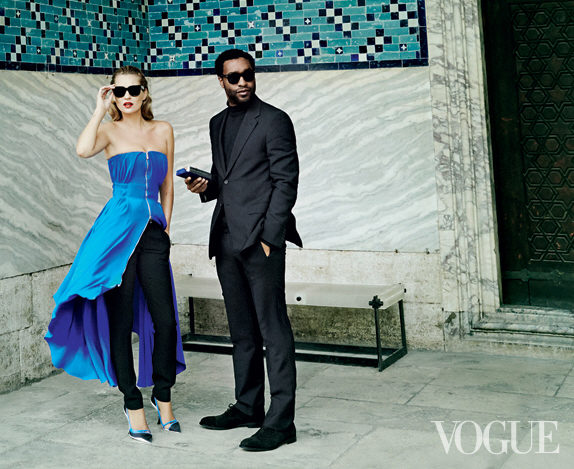 Photos courtesy of VOGUE/Mario Testino.