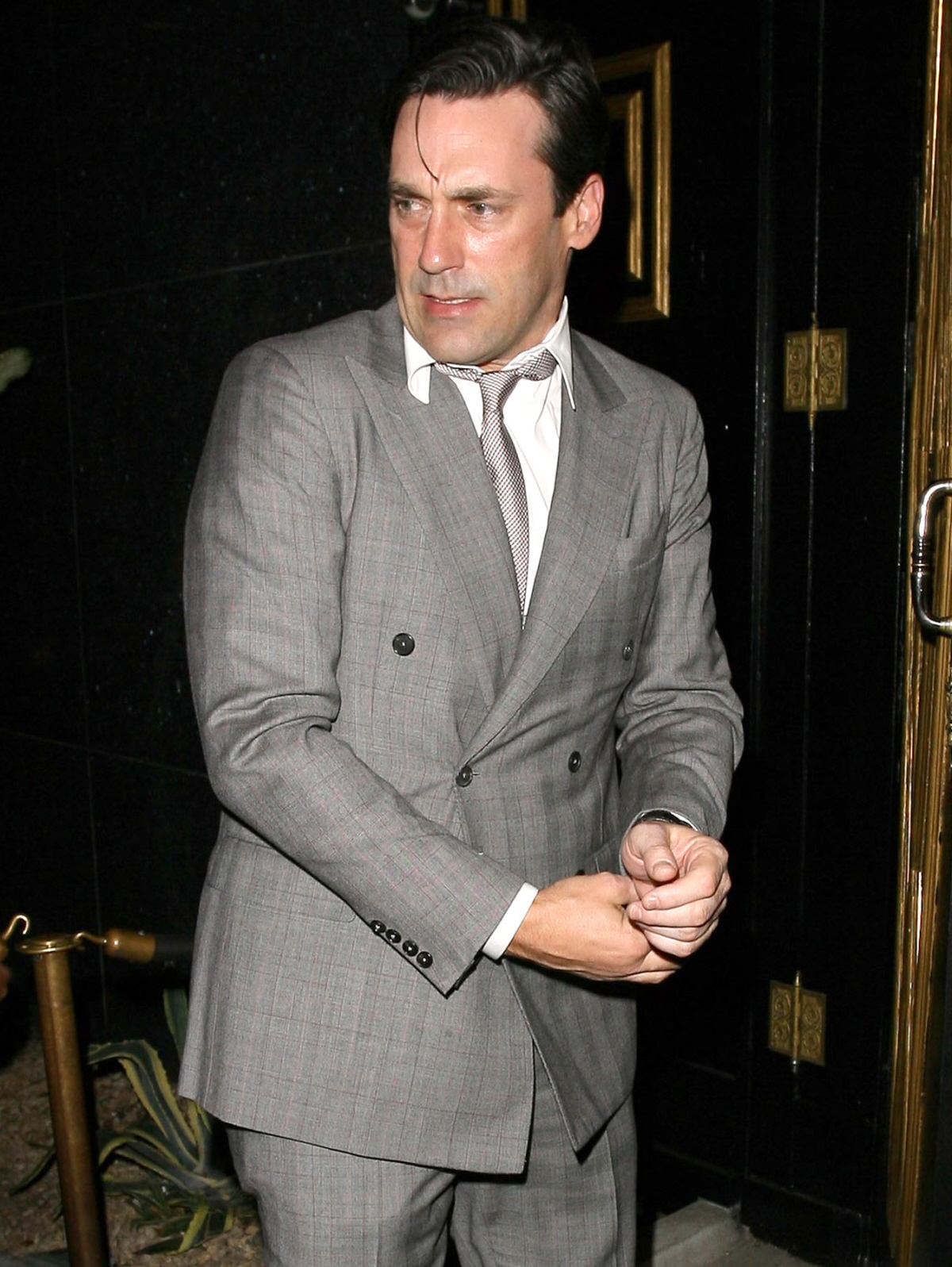 Last year, Jon Hamm went Full Hamm and tried to take down Kim Kardashian single-handedly. Hamm referred to Kim as a "f—king idiot" and he shunned the culture of "celebrating incuriousness" like being dumb and ignorant was aspirational. Well, Hamm has a new interview with Shortlist Mag, and while he doesn't go Full Hamm, he does try to explain how old he feels when he sees all of the young pop stars and such with their twerking shenanigans. Some highlights from the Shortlist piece:
Shortlist: How does it affect things when blogs are written about your beard length, or you have tabloid stories about you not wearing any pants? Do you laugh about it [with Jennifer Westfeldt] at home?
Hamm: We've developed a thick skin about it. The culture we live in is one that needs something to talk about all the time. Seriously, it's the dumbest thing in the world. I got sh*t on for saying I don't agree with the fact that the Kim Kardashians and Paris Hiltons of the world are worthy of attention, and people were saying, "How dare you!" I thought, "Wow, really? That's a terrible thing to say?" It's ridiculous. I'm getting older, I'm slowly morphing into that the guy who stands on his lawn and shakes his fist and shouts "Get off my lawn!" All I can say is that I don't get Miley Cyrus, I don't get Katy Perry, I don't get One Direction. I don't get why that's a thing.

Do you enjoy being something of an elder statesman and dishing out advice?
I was a teacher for a big portion of my life. And even though I'm not a father and I don't have children of my own, I have nieces and nephews and friends have kids. A lot of my friends' kids are getting into double digits and turning into little people, and it's fascinating. You have a duty as an adult to impart to the next generation. I'm happy to do that.

On the flip side, Don's character in Mad Men is easily taken for his bad points. Have you ever had people confess that he inspired their affairs?
It surprisingly tends to be women who are fascinated with Don, and I always correct them. I say, "You know that he's a bad person?" You really shouldn't want to model yourself after this person. He's not great. But, you know, there are people who want to be Walter White. The bad boy mentality of our culture is very pervasive. But it's a quick ride to unhappiness, to get into that kind of world.
He does sound old, doesn't he? But I do agree with him. This is my job and sometimes I do look at some of these celebrities and think, "Really? That's a thing?" But is this fair? "All I can say is that I don't get Miley Cyrus, I don't get Katy Perry, I don't get One Direction. I don't get why that's a thing." Miley is one huge issue and yes, I don't really get why everyone is making her into such a thing. Her fame is 90% hype and concern-trolling at this point. But Katy Perry and One Direction? I do sort of understand why they are "things". I don't know why anyone over the age of 13 would care about 1D, but Katy's fanbase is teenage, right?
Also: can you imagine being a teenage girl and having Jon Hamm as your substitute teacher? That would make me feel all the teenage feels.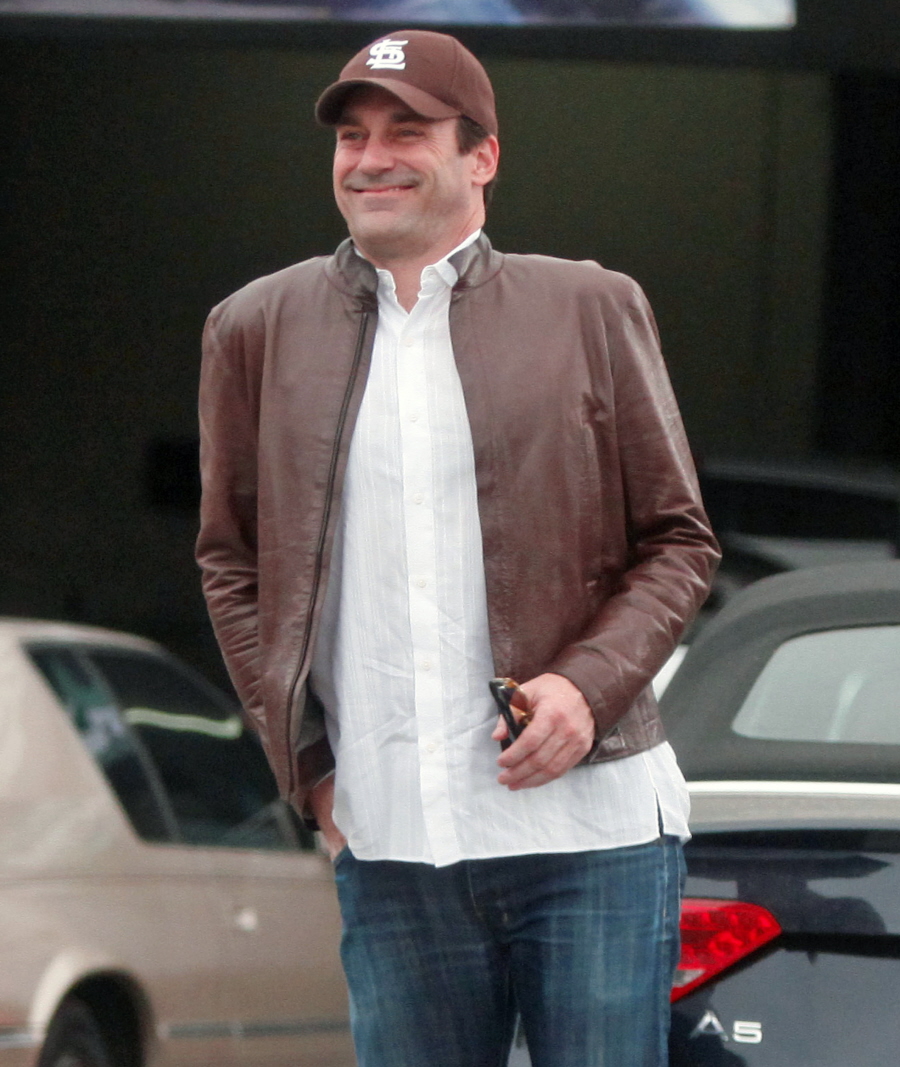 Photos courtesy of Fame/Flynet.