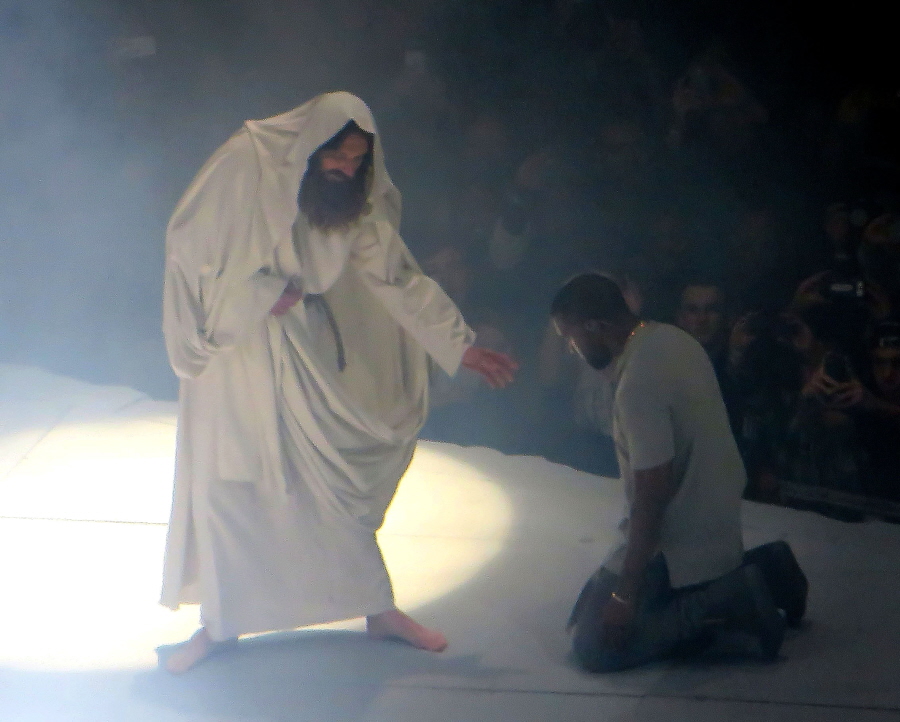 I'm really sorry about the multiple Kanye & Kim Kardashian posts this past week, but I'm just trying to keep up with the sheer volume of new Kimye photos plus Kanye keeps saying crazy-ass shiz. So, earlier, I mentioned how the reviews for Kanye's Yeezus tour have come in and while people are in agreement that it's totally and completely BONKERS, there's still some debate about whether the BONKERS is good or bad. Well, I'm including some photos from Kanye's Madison Square Garden show. Jesus comes out and blesses Yeezus, apparently. And Yeezington wears a mask for much of the show. And he's still doing autotuned rants about how he's a creative genius and no one understands how great he is. Apparently, at the MSG show, Kanye went off on a rant about he needed to be treated like a GOD.
Kanye West went on a rant about Hedi Slimane, the former Dior designer and current creative director for Saint Laurent, for not treating him like a "god."

Kanye vented while onstage at MSG Saturday, "He was once a friend of mine, in the time of Christian Dior. And I used to wear his tight-ass jeans when I was on tour and get called names for it . . . And Hedi Slimane was a god who didn't serve no bull(bleep) . . . But it takes a god to recognize another god. So when he told me you can come to my show, but you can't come to see Phoebe [Philo] and you can't come to see Riccardo [Tisci], that was odd. He tried to control me! He tried to tell me where I could go!"

He also gave Google's Eric Schmidt a shout-out, screaming "Let's pray he gives me a chance."
God's like, "I'm not going to touch this one, dude." I can't imagine Hedi Slimane is into it either. Here's the thing: why is Yeezington so peeved these days about his lack of standing in the fashion industry? You can tell it really, really bothers him. I mean, I wouldn't expect him to handle criticism or the word "no" well (at all), but when he's gotten "no" in his music career, it's driven him to be a better artist, it's fueled his creativity. But when he gets negativity in fashion, all he does is sit around and whine about it.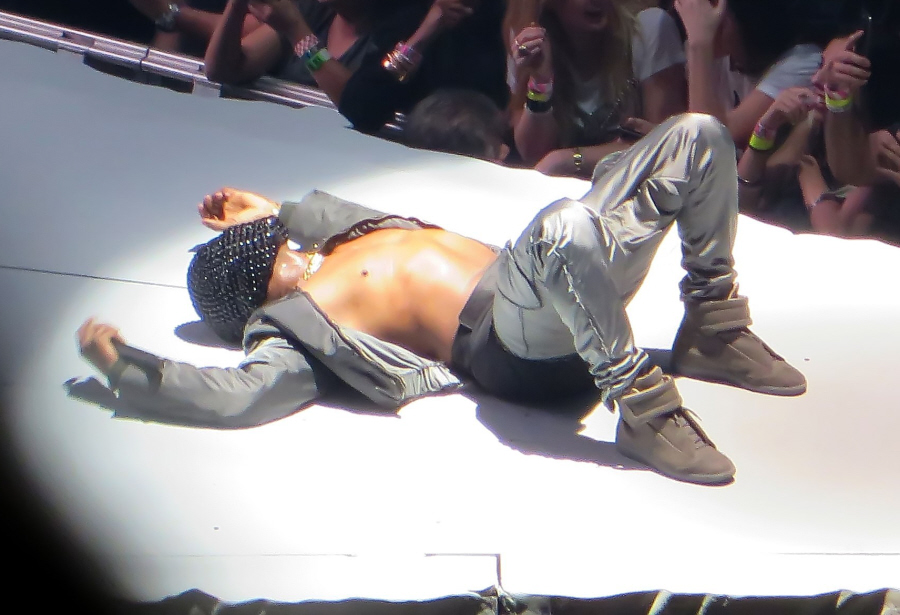 I'm also including more photos of Yeezington and Kim last night. I guess they went to see Catching Fire. Yeezington wore fur and… are those slippers?!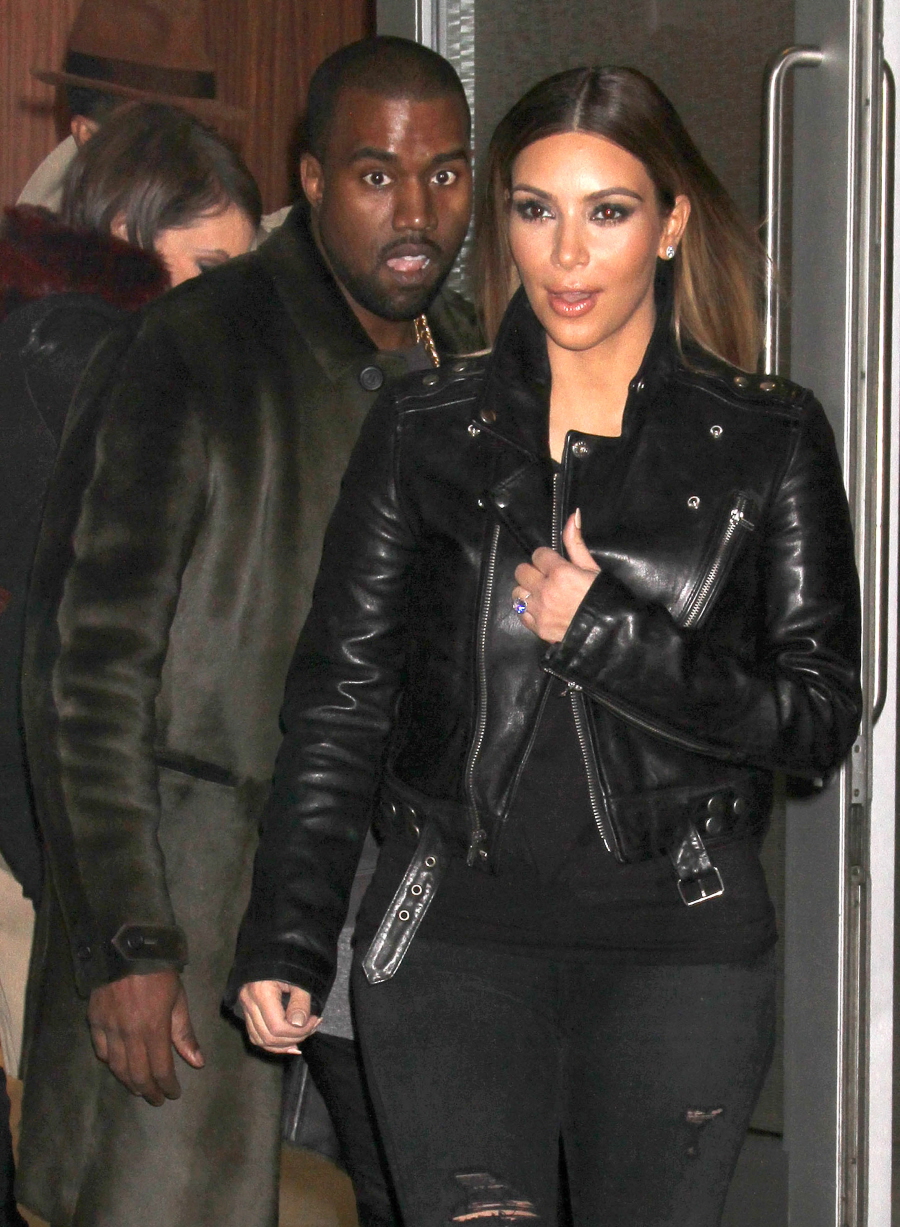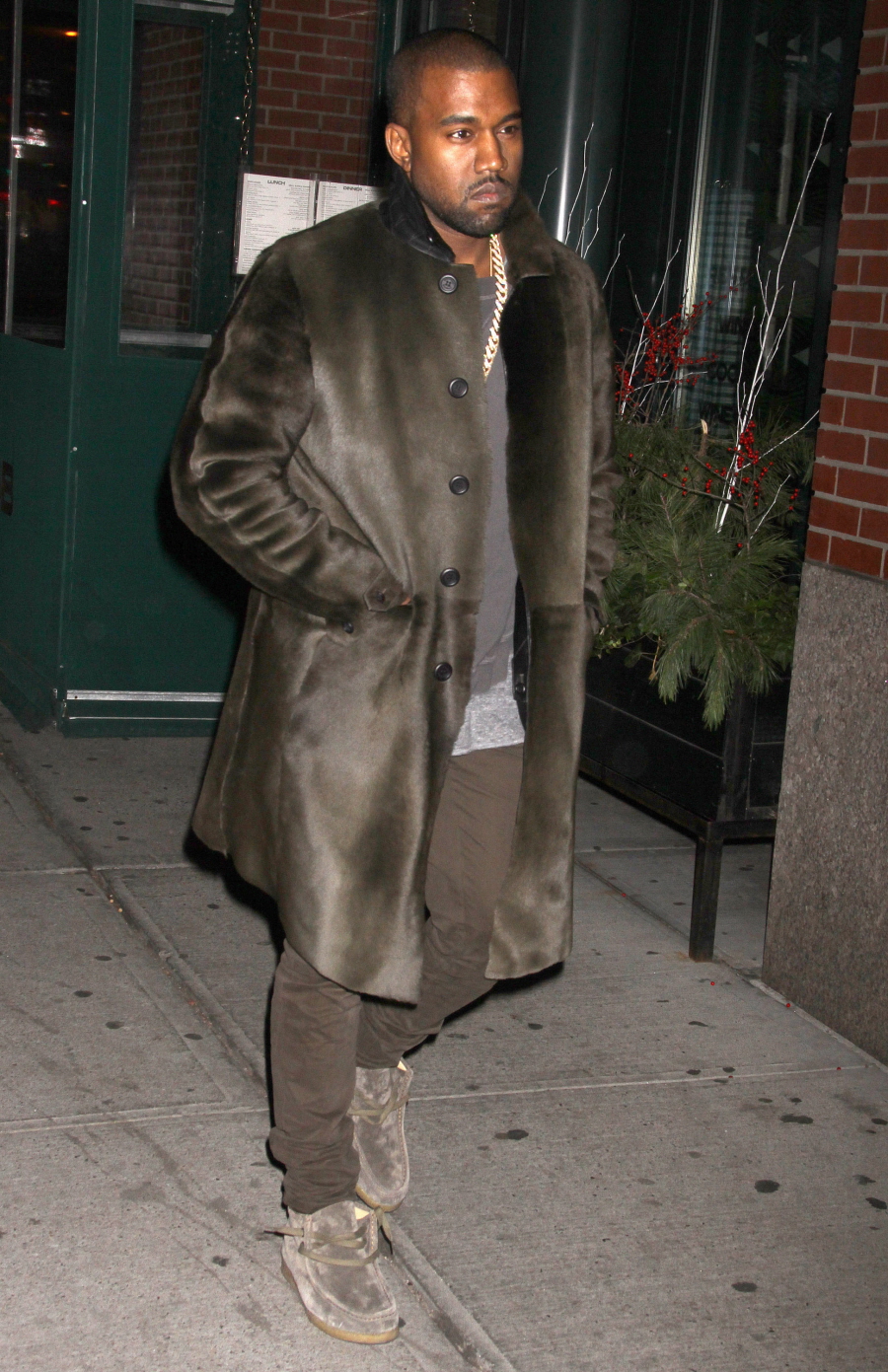 Photos courtesy of Fame/Flynet and WENN.