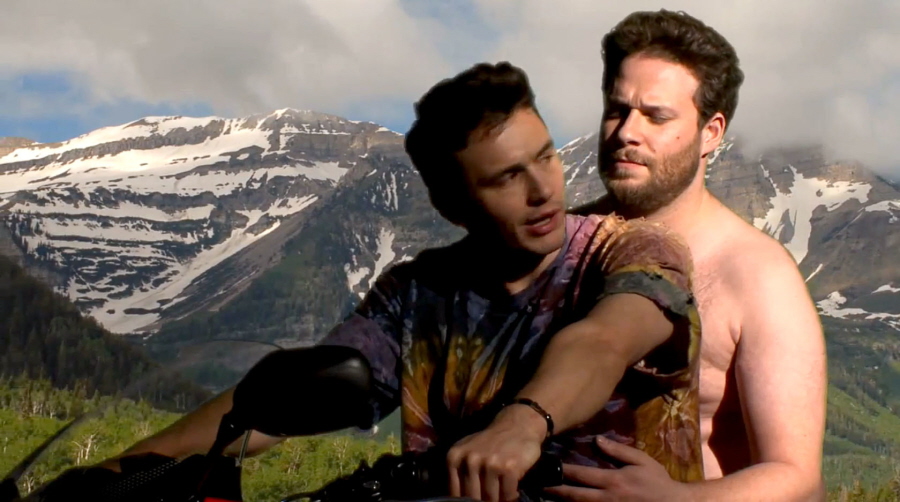 Last week, Kanye "Yeezington" West dropped his newest music video for "Bound 2". He debuted it on Ellen DeGeneres' show, which still amazes me. Anyway, as we quickly saw, the video was awful. It had a production value of, like, $20 (if that) and it featured some of the worst video acting ever, done by none other than Kim Kardashian. The whole thing already felt like a Saturday Night Live spoof. So of course James Franco and Seth Rogen decided to go ahead and do a real spoof. Franco plays Kanye, Seth plays Kim. It's epic (and it's pretty SFW as long as you're okay with hairy moobs):
A few thoughts, questions and moments of hilarity:
*Franco actually looks pretty hot here.
*Seth Rogen is like the best Kim Kardashian impersonator ever. I'm being completely serious. Seth really studied the original and he copies her expressions exactly.
*Seth's hairy back = life affirming.
*Seth's hairy moobs = kind of gross, but I love that he went for it.
*Seth & James nuzzling each other and really going for the authenticity of the original video? Incredible. Their makeout session is way hotter than Kimye's too.
*Franco's flourish for "Jesus Wept" is actually amazing. BEST FLOURISH EVER.
*James Franco lip-sync'd the n-word. I never do! I was always feel so weird when I'm in my car, listening to some HOVA or Yeezington and they're dropping n-bombs and I'm like, "Aw, I can't say that." James did though. Is he allowed because he's an Artist?
Here's the original NSFW "Bound 2". I'm serious, it's weird to spoof this video because this shiz is ALREADY THE BEST SPOOF EVER. *mic drop*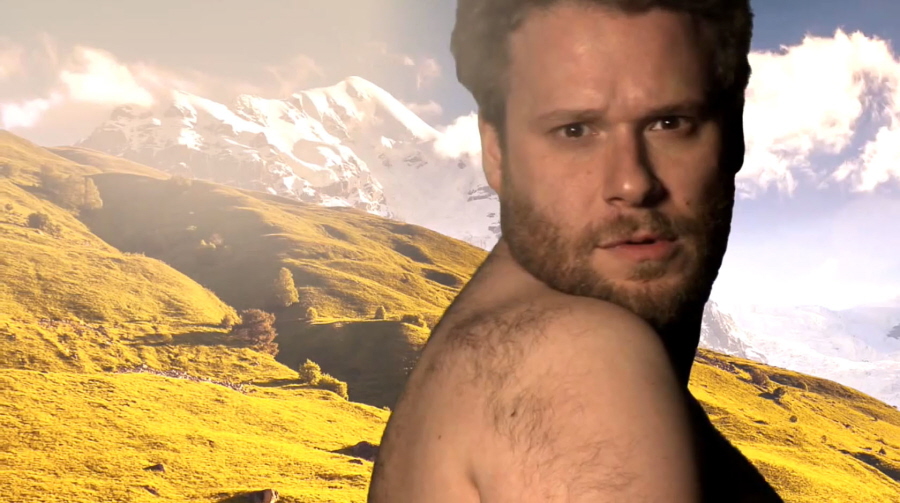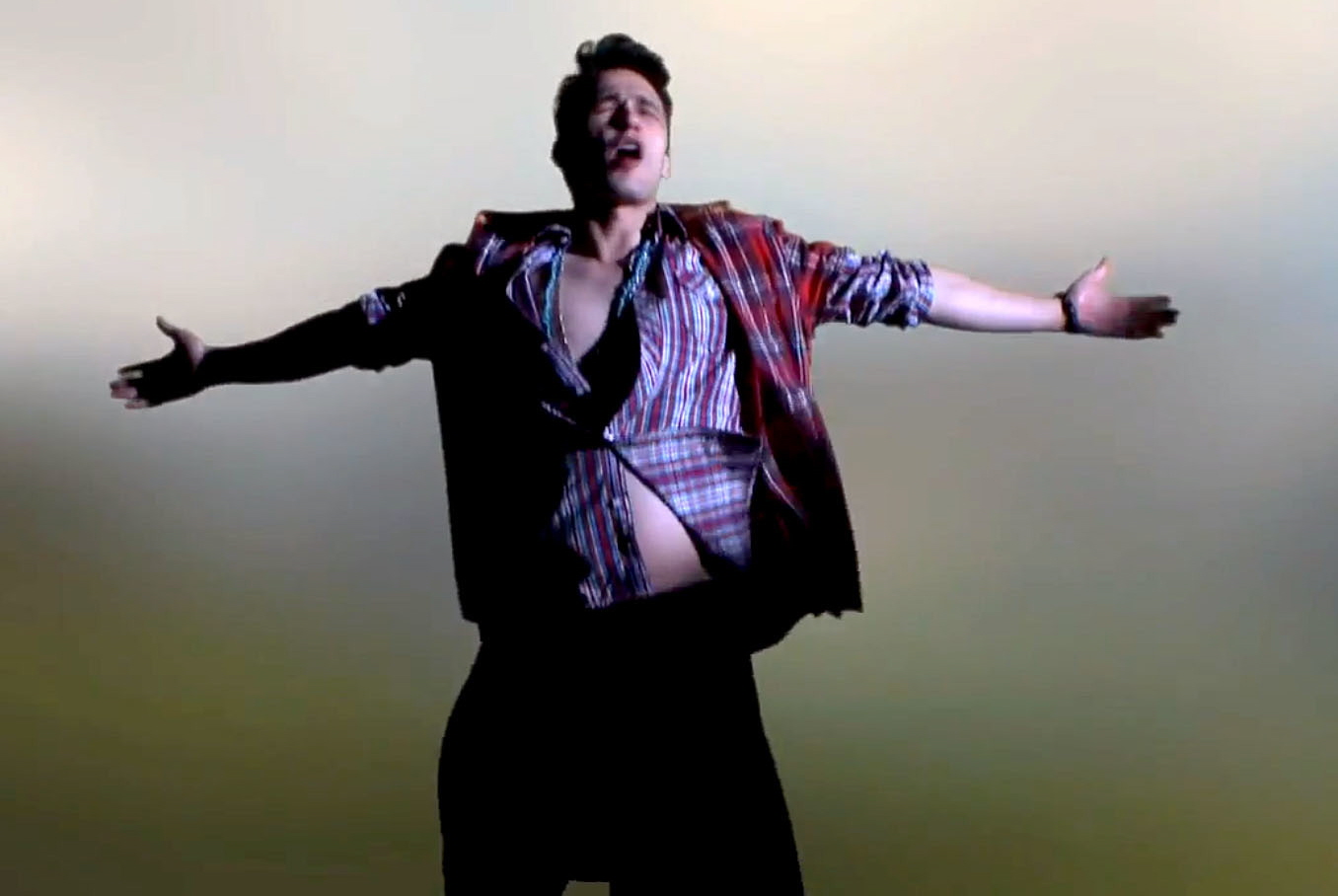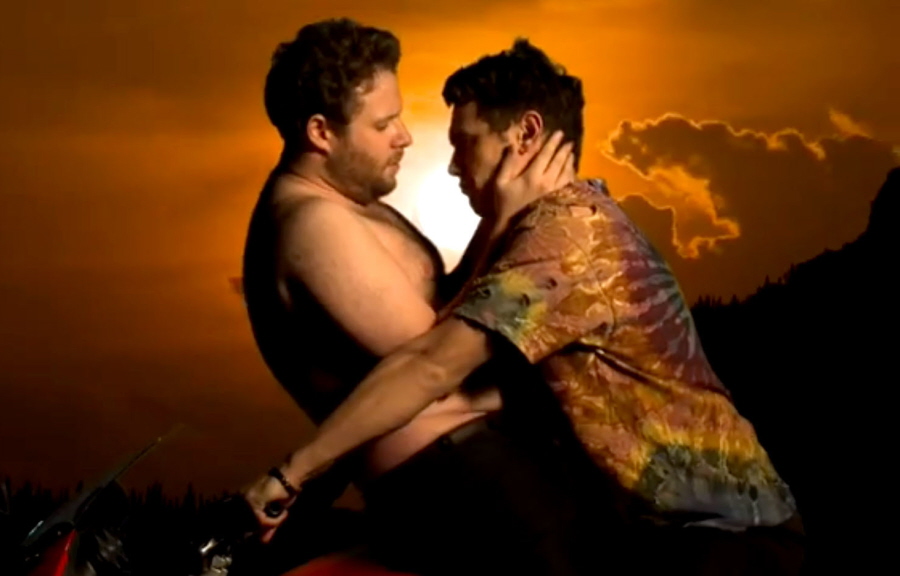 Photos courtesy of WENN.