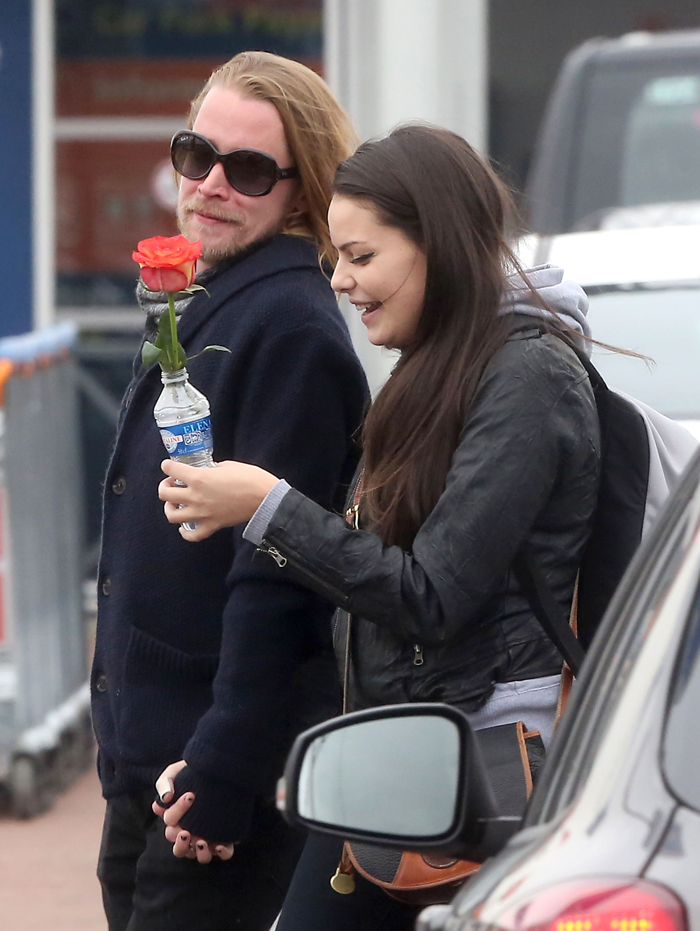 These are new photos of Macaulay Culkin a few days ago in Paris. The pics are getting picked up by all sorts of news sites, so I figured why not cover them here too. As you can see, Macaulay in in the presence of a very pretty girl who is carrying a single rose bloom in a "vase" of bottled water. As further pics reveal, Macaulay picked up this rose for his new lady and decided a plastic bottle was better than nothing at all. Two points for practicality.
The unidentified girl first looks confused and then delighted. For his part, Macaulay seems healthy and happy, which is about all we can ask from this former child star. I know to most people, Mac will always be the kid from Home Alone, but to me, he'll also always be the little boy that my kid brother wanted to be. Of course my brother also wanted to be Bart Simpson, but that's beside the point. Macaulay endured the pressures of child stardom and then struggled to maintain his stardom as he transitioned into adulthood.
It wasn't a pretty spectacle. Macaulay went nearly a decade between roles after appearing in 1994's Richie Rich. By the time he surfaced in 2003's Party Monster (where he portrayed the reprehensible killer Michael Alig in a somewhat sympathetic light), it was clear that Mac's talent was eclipsed by his own very troubled soul. A few roles continued to trickle in, but Macaulay hasn't been seen in anything since 2010. Then his personal life crumbled when he and Mila Kunis offially split up in 2011 after six years of dating. By 2012, he was photographed looking super skinny. Then came the Enquirer's story of heroin and oxy addiction, which Mac denied, but then the Enquirer named their source.
With all of that said, Macaulay looks clean and like he's gained some much needed weight. I have no idea how the guy is supporting himself at this point, but it's clear that he can afford a rose (and a bottle of water) for his lady. Good for him. I hope he's doing well.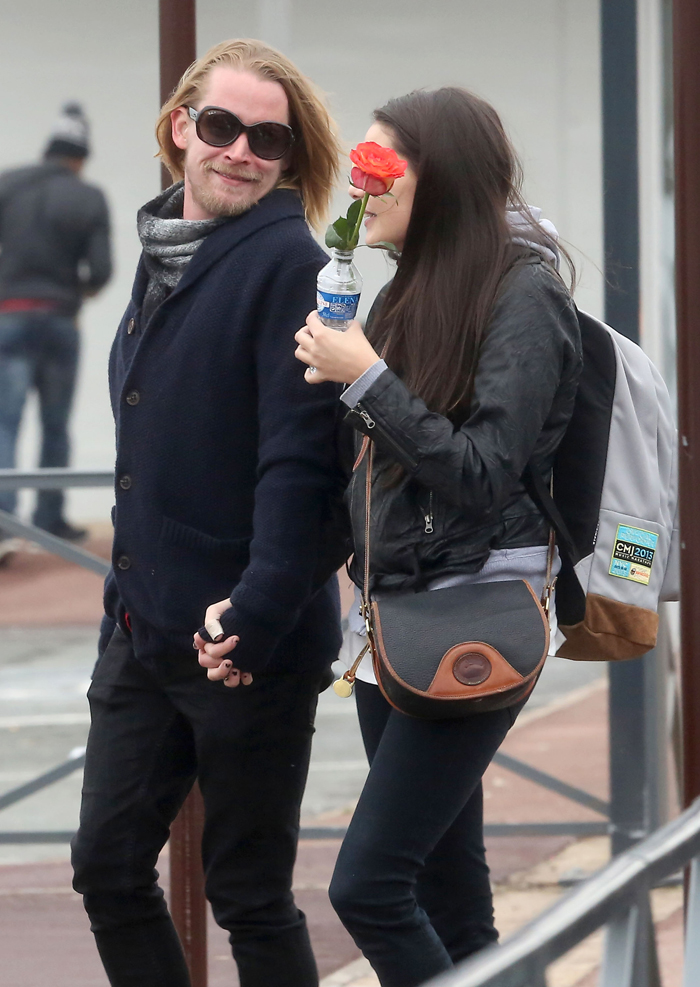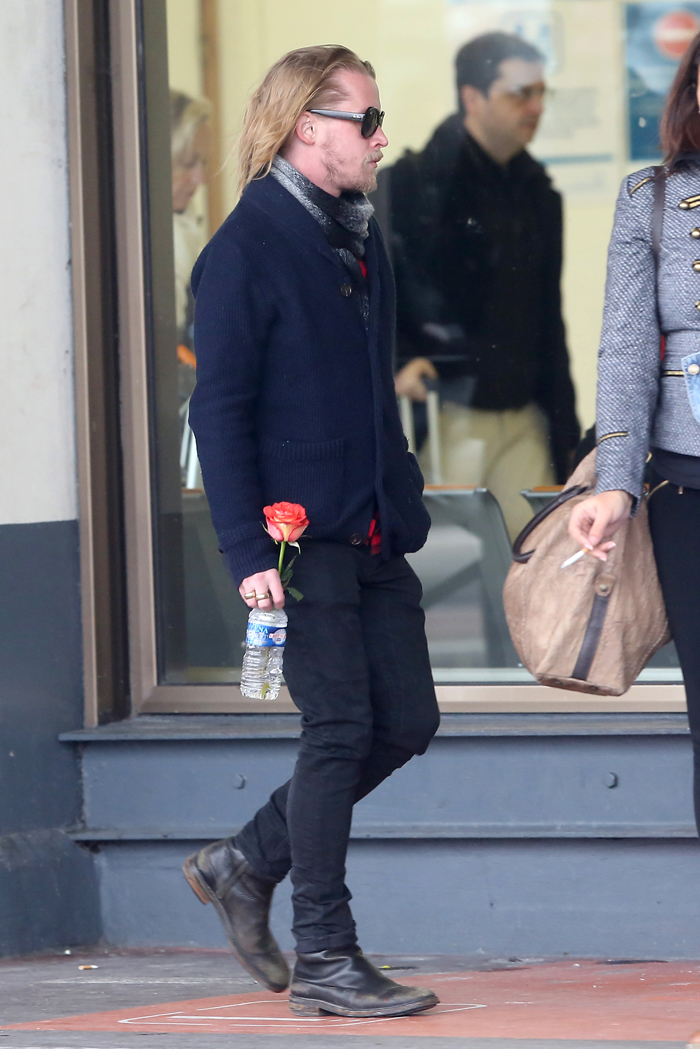 Photos courtesy of Fame/Flynet