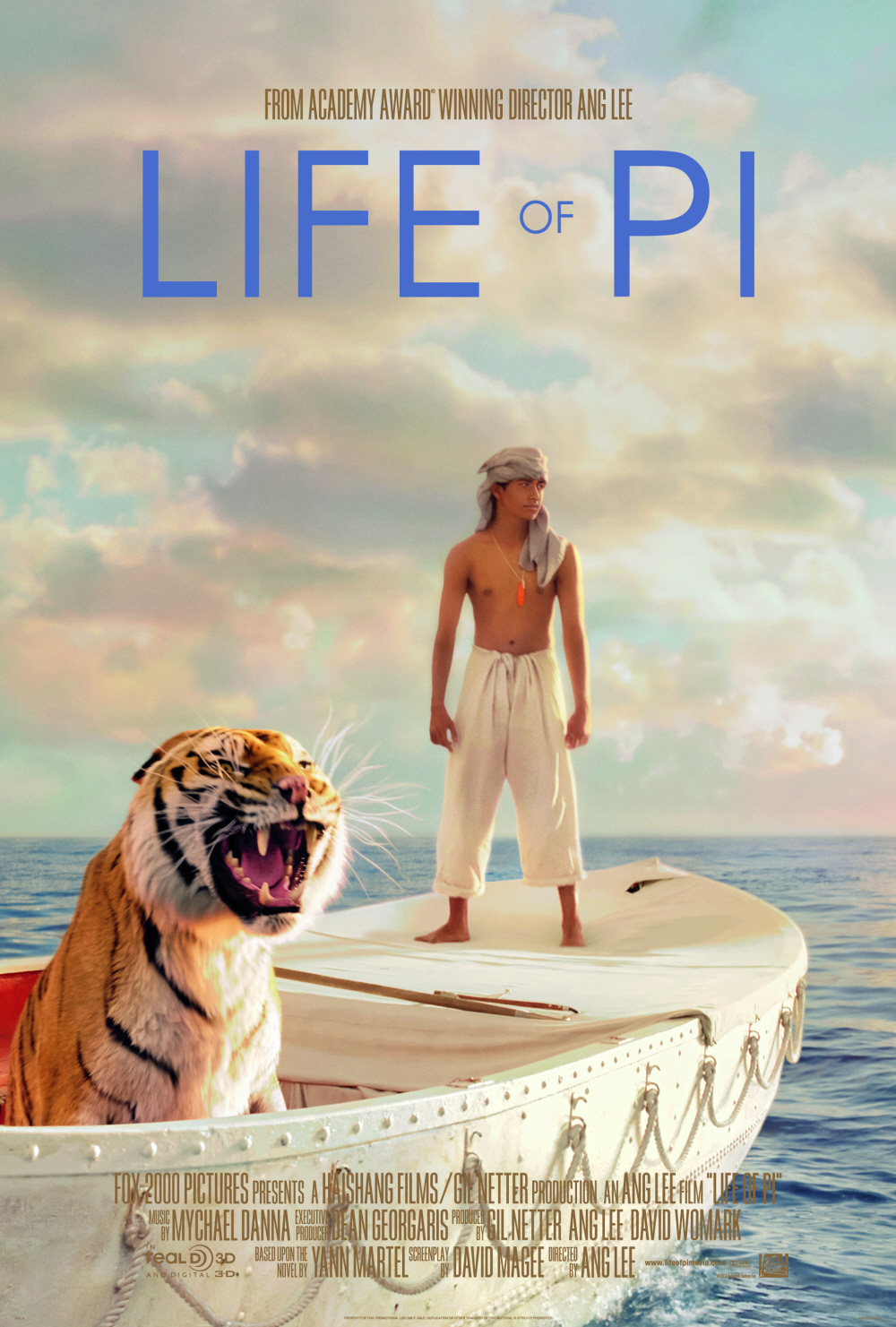 I just read the most depressing article ever. I couldn't even finish reading, quite honestly. It was that sad. The Hollywood Reporter has a lengthy investigative story about the American Humane Association and their "No Animals Were Harmed" tag on every major American film production. Apparently, the AHA has a very cozy relationship with Hollywood these days, and the animal rights people are more worried about keeping their relationships with producers rather than the welfare of the animals. CB already discussed the terrible incident during the production of The Hobbit, and THR cites several other examples. Like, the real tiger (named King) used during Life of Pi almost drowned in a tank during production and the AHA actively participated in a cover-up of the incident. You can read the whole story here if you want, but just heed my warning: the article is going to make you sick and/or cry. Here's the Life of Pi story, plus more examples of the AHA turning a blind eye to animal deaths:
American Humane Association monitor Gina Johnson confided in an email to a colleague on April 7, 2011, about the star tiger in Ang Lee's Life of Pi. While many scenes featuring "Richard Parker," the Bengal tiger who shares a lifeboat with a boy lost at sea, were created using CGI technology, King, very much a real animal, was employed when the digital version wouldn't suffice. "This one take with him just went really bad and he got lost trying to swim to the side," Johnson wrote. "Damn near drowned."

King's trainer eventually snagged him with a catch rope and dragged him to one side of the tank, where he scrambled out to safety.

"I think this goes without saying but DON'T MENTION IT TO ANYONE, ESPECIALLY THE OFFICE!" Johnson continued in the email, obtained by The Hollywood Reporter. "I have downplayed the f— out of it."

As a representative of the American Humane Association — the grantor of the familiar "No Animals Were Harmed" trademark accreditation seen at the end of film and TV credits — it was Johnson's job to monitor the welfare of the animals used in the production filmed in Taiwan. What's more, Johnson had a secret: She was intimately involved with a high-ranking production exec on Pi. (AHA's management subsequently became aware of both the relationship and her email about the tiger incident, which others involved with the production have described in far less dire terms.) Still, Pi, which went on to earn four Oscars and $609 million in global box office, was awarded the "No Animals Were Harmed" credit.

More examples:

A Husky dog was punched repeatedly in its diaphragm on Disney's 2006 Antarctic sledding movie Eight Below, starring Paul Walker, and a chipmunk was fatally squashed in Paramount's 2006 Matthew McConaughey-Sarah Jessica Parker romantic comedy Failure to Launch. In 2003, the AHA chose not to publicly speak of the dozens of dead fish and squid that washed up on shore over four days during the filming of Disney's Pirates of the Caribbean: The Curse of the Black Pearl. Crewmembers had taken no precautions to protect marine life when they set off special-effects explosions in the ocean, according to the AHA rep on set.

And the list goes on: An elderly giraffe died on Sony's 2011 Zookeeper set and dogs suffering from bloat and cancer died during the production of New Regency's Marmaduke and The Weinstein Co.'s Our Idiot Brother, respectively (an AHA spokesman confirms the dogs had bloat and says the cancer "was not work-related"). In March, a 5-foot-long shark died after being placed in a small inflatable pool during a Kmart commercial shoot in Van Nuys.

All of these productions had AHA monitors on set.

"It's fascinating and ironic: From being the protectors of animals they've become complicit to animal cruelty," says Bob Ferber, a veteran L.A. City Attorney's office prosecutor who founded and supervised its Animal Protection Unit until retiring in March.
There are also some terrible horse stories in the article, but I didn't want to make everyone suicidal today. Ugh. They need to come up with a better system. Producers and animal-rights advocates need to find a way to work together to treat animal actors with the same kind of respect and comfort with which they treat human actors. Enough. I don't ever want to read about gentle horses being impaled by runaway movie wagons or drowning tigers ever, EVER again.