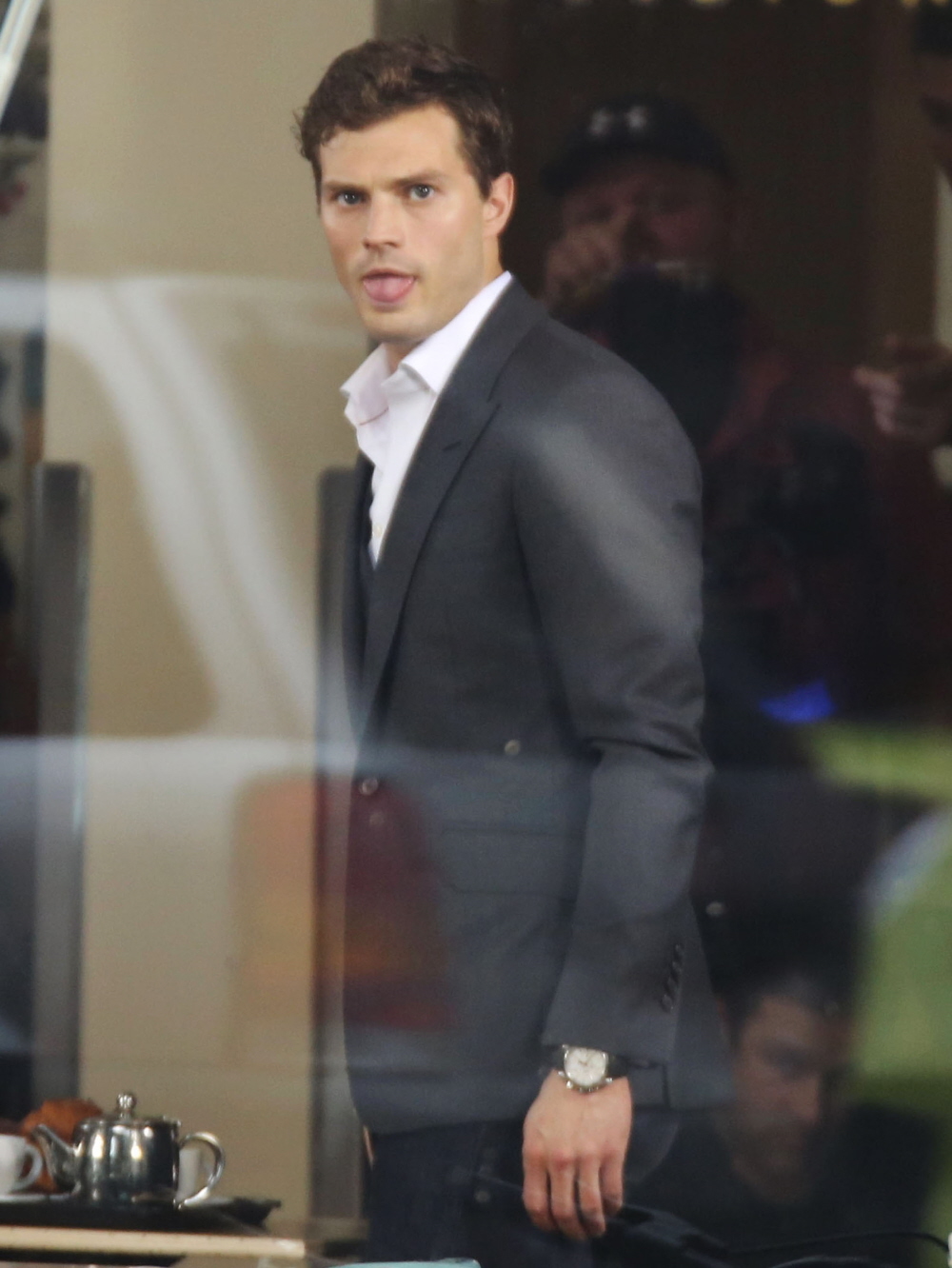 Here are some photos of your Christian Grey (real name: Jamie Dornan) and Anastasia Steele (Dakota Johnson) in Vancouver over the weekend. They finally began filming on Fifty Shades of Grey, at long last. The production was supposed to begin weeks ago, but then Charlie Hunnam tapped out and producers found Jamie after a not-so-exhaustive search. Not only did the production start date get pushed back, they also pushed the release date for the film. It's now going to be released for Valentine's Day 2015. That's a long time to wait, right? But if I'm hopeful for anything, it's that Jamie Dornan will survive this mess and go on to become a more in-demand actor.
The photos aren't getting me very excited for the film at all. You know what it is? It's Dakota Johnson. She really doesn't look like Anastasia to me at all. I have NO IDEA why they gave bangs to the Ana character. Is it so Dakota will look younger? Because the bangs just make Dakota's sex appeal drop off a cliff. As for Jamie in the Christian costume… it works. I'm seeing it.
Of course, we're not going to get paparazzi photos of any of the sex acts going on in the film. But that does bring to mind the lingering questions about just how intense and graphic the sex scenes are actually going to be. Fifty Shades producers recently announced an interesting scheme to get around the MPAA:
Fifty Shades of Grey producers are set to make two versions of the film so they can please both fans of the explicit book and allow the movie to be shown in mainstream cinemas.

'What we're kind of hearing from the fans is they want it dirty… they want it as close as possible [to the book],' said producer Dana Brunetti, who has been listening to the demands of the book's female followers on Twitter.

After a fairly restrained take on the bondage bestseller for mainstream cinema audiences, he reveals filmmakers are planning to release a more explicit version soon afterwards. If the first version of the film gets an R or restricted rating in America it could be seen by anyone aged 17 or over. A more explicit version may get the much rarer NC-17 certificate, which is reserved for films depicting rape or drug use.

'I always thought it would be really cool if we released the R version [18 in Britain] and then we had an NC-17 version that we released a few weeks later.

'Everybody could go and enjoy the R version, and then if they really wanted to see it again and get a little bit more gritty with it then have that NC-17 version out there as well. That is my idea, but the fans and the studio [Universal Pictures] will benefit from the double dip… We do not want this film to be seen as mommy p0rn – we want to keep it elevated but also give the fans what they want,' Brunetti told review site collider.com.

If the clever marketing strategy was followed in Britain the film could seek an 18 certificate for the more vanilla version and an R18 rating for the explicit cut, meaning it could be shown only in cinemas with a special license cinemas, revealed the Sunday Times.

But cinemas could legally change themselves into sex-film venues for 'special events' such as midnight screenings, as long as they get local authority approval, said a former adviser to the British Board of Film Classification.
The Mail's version discusses how the film will be marketed and released in Britain, which is fine, but I still have questions about how they'll be able to release the film in America. They'll do a heavily edited version to get the R-rating, and that's the version that will be released on V-Day weekend 2015. But then they'll submit a dirtier version to the MPAA, knowing that it will get an NC-17 rating and then…? How will the NC-17 film be released? Because the American theater chains won't show the NC-17 version at all, I'm pretty sure, so the NC-17 version will probably only be shown in a few art houses in big cities. So it might be a pay-per-view situation, I'm thinking?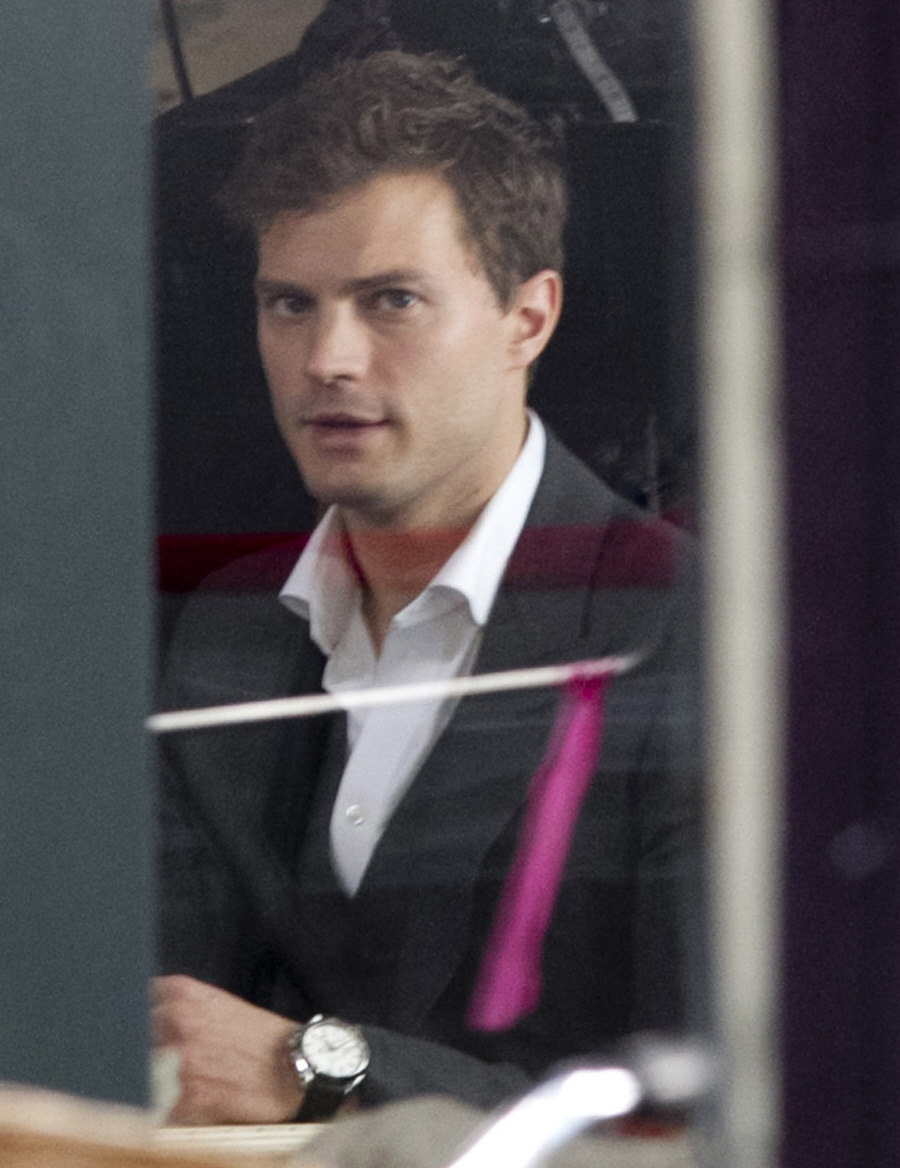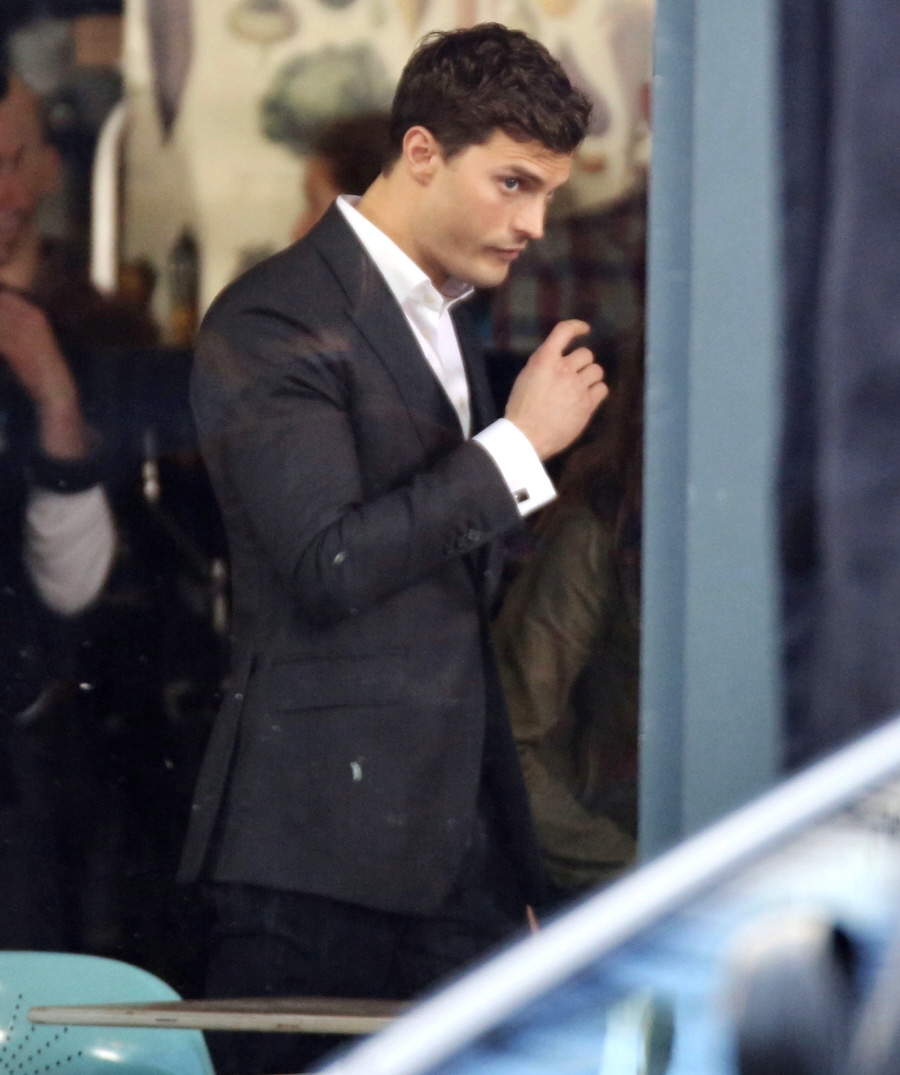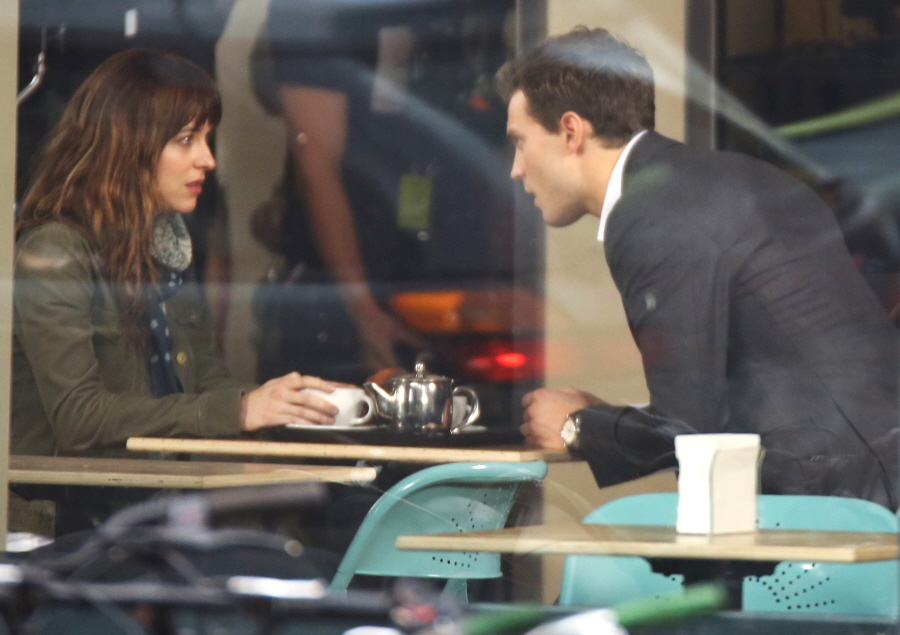 Photos courtesy of Fame/Flynet.