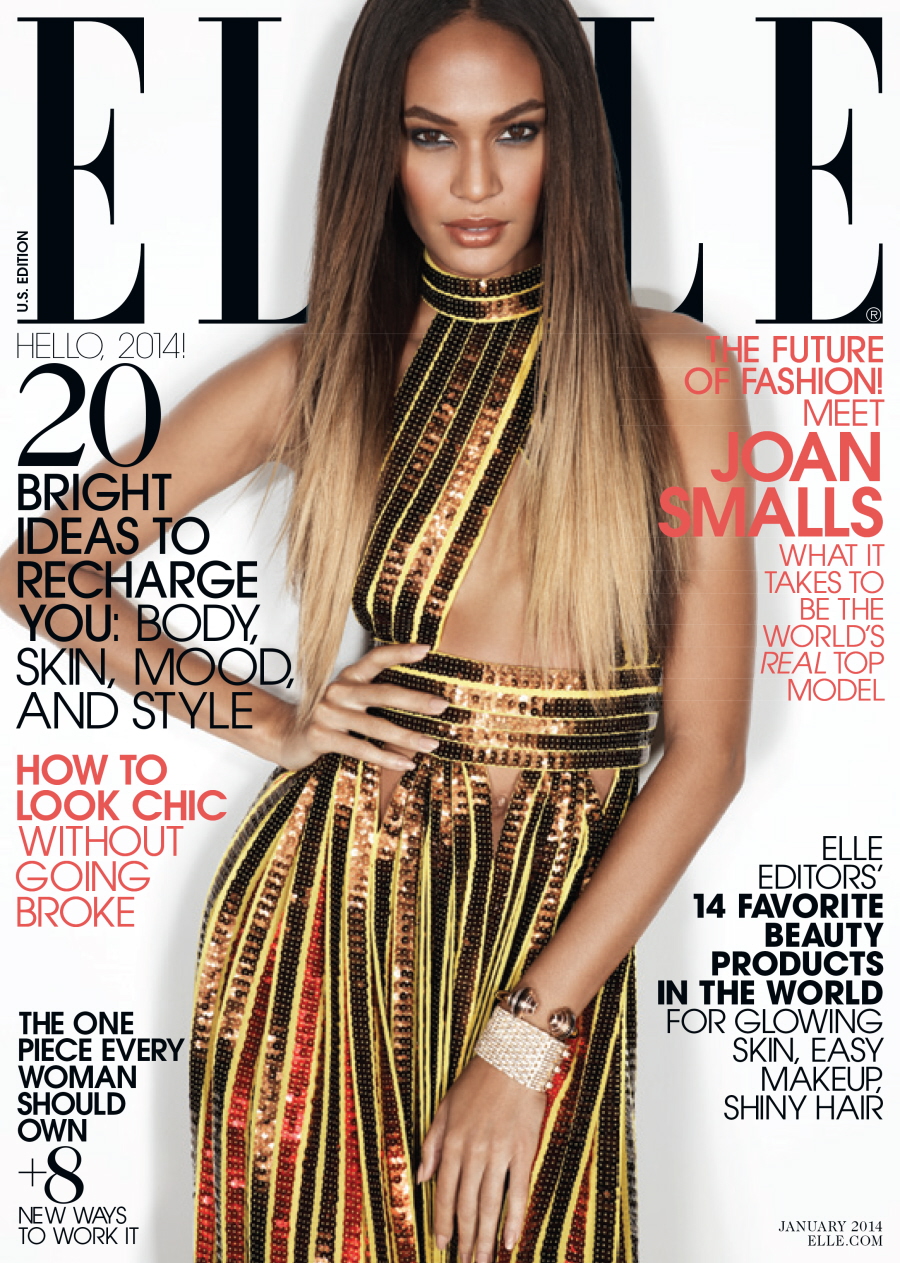 I don't have much an opinion of model ("supermodel") Joan Smalls. She's pretty, she's good at editorial work, and she's good on a runway. I don't think she's the most charismatic model working today or anything, but I like the fact that A) Elle Mag used a real model on the cover of their January issue and B) that the model is a woman of color (Smalls is Puerto Rican). It does bug me that the fashion and modeling industries still have such consistent race-relations problems and that so many designers simply don't want to or never use models of color. Not to mention, there has been a recent rash of blatantly offensive editorials (mostly in Europe) using blackface, which just compounds the larger problems of race in fashion. Most models of color don't speak out enough about the explicit and implicit racism they face in the industry, but Joan has and will continue to do so. You can see her Elle slideshow here, and here are some highlights from the interview:
On the fashion industry's lack of diversity:
"People hide behind the word aesthetic. They say, 'Well, it's just that designer's aesthetic.' But when you see 18 seasons in a row and not one single model outside a certain skin color…? There are people in the industry who are advocates, who support diversity. And there are people who do not. I don't get it. Beauty is universal. These doors have to open."

How her modeling career started:
"I came to New York with a dream. I came to do what I saw girls doing in campaigns, in editorials – great things, challenging things."

Her motivations to eventually get into acting:
"I want to be clear that I don't want to act just because it's the typical move for a model. My desire comes from a place of wanting to entertain people on a different level."

Estee Lauder's Richard Ferretti on Smalls:
"The word supermodel is overused, but if there is any woman of our generation who deserves the title, it's Joan. She has the perfect face."
She's right about the runways. The last New York Fashion Week, Paris Fashion Week and London Fashion Week were all droughts of diversity. And here's what kills me – diversity is good business. It's like so many of these makeup companies, haircare companies and designers don't realize that by using models of color, they're potentially tapping into demographics who would like to buy their products. Not to sound like Yeezus West or anything.
Also, Joan is 25 years old – which means that it's time for her to brand herself as a model-plus. She's probably got another five years of runway and editorial work as just a model, but it helps that she's seeking acting work and she should probably put her name on a clothing line or something. A makeup line maybe?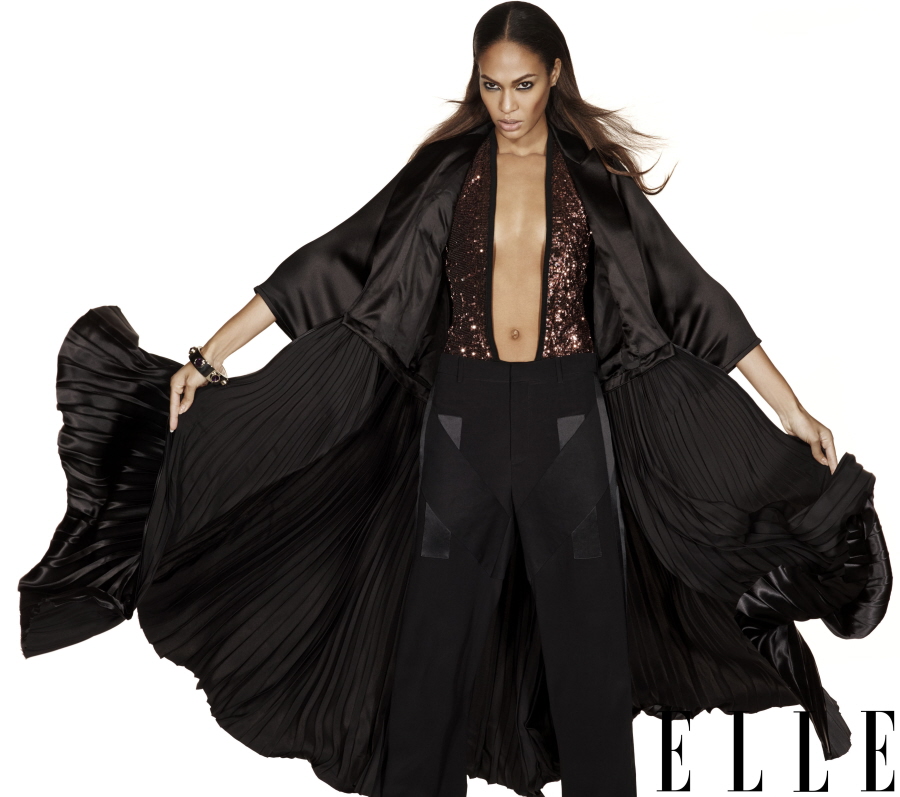 Photos courtesy of Michael Thompson/ELLE.